Toyota is consistently pushing the 'wow' factor prior to the Tokyo Motor Show this month. Ladies and gentlemen feast your eyes on the Toyota LQ Concept, which is essentially a Prius from another dimension.
As expected from a concept vehicle, the LQ has tons of hi-tech features. For starters, it's an all-electric vehicle, which is easier to understand than Toyota's new hydrogen-powered Mirai. But unlike other concepts, the LQ actually works.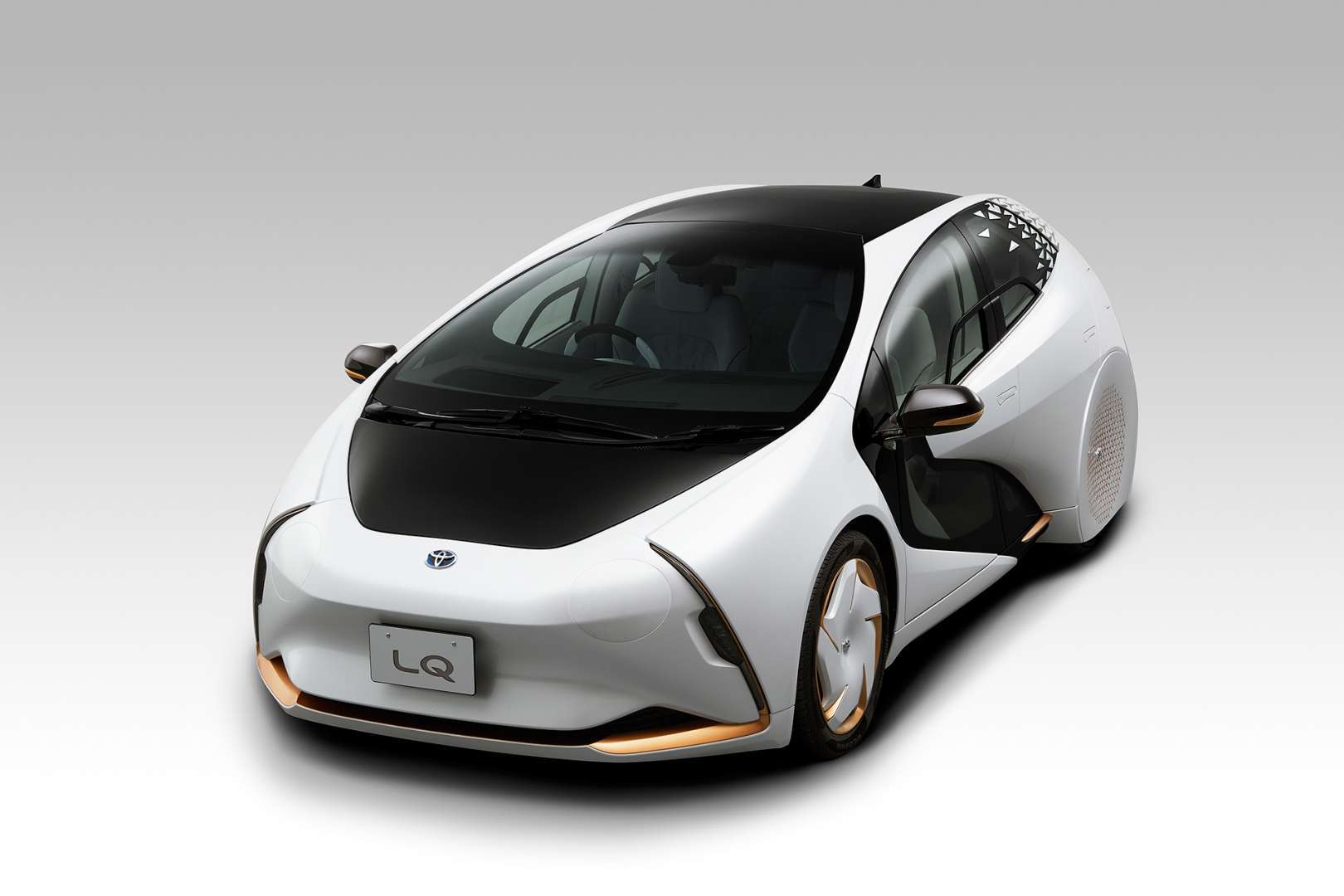 In fact, Toyota is launching an app to allow interested people to take the LQ for a spin.
LQ Concept is fitted standard with an A.I. personal assistant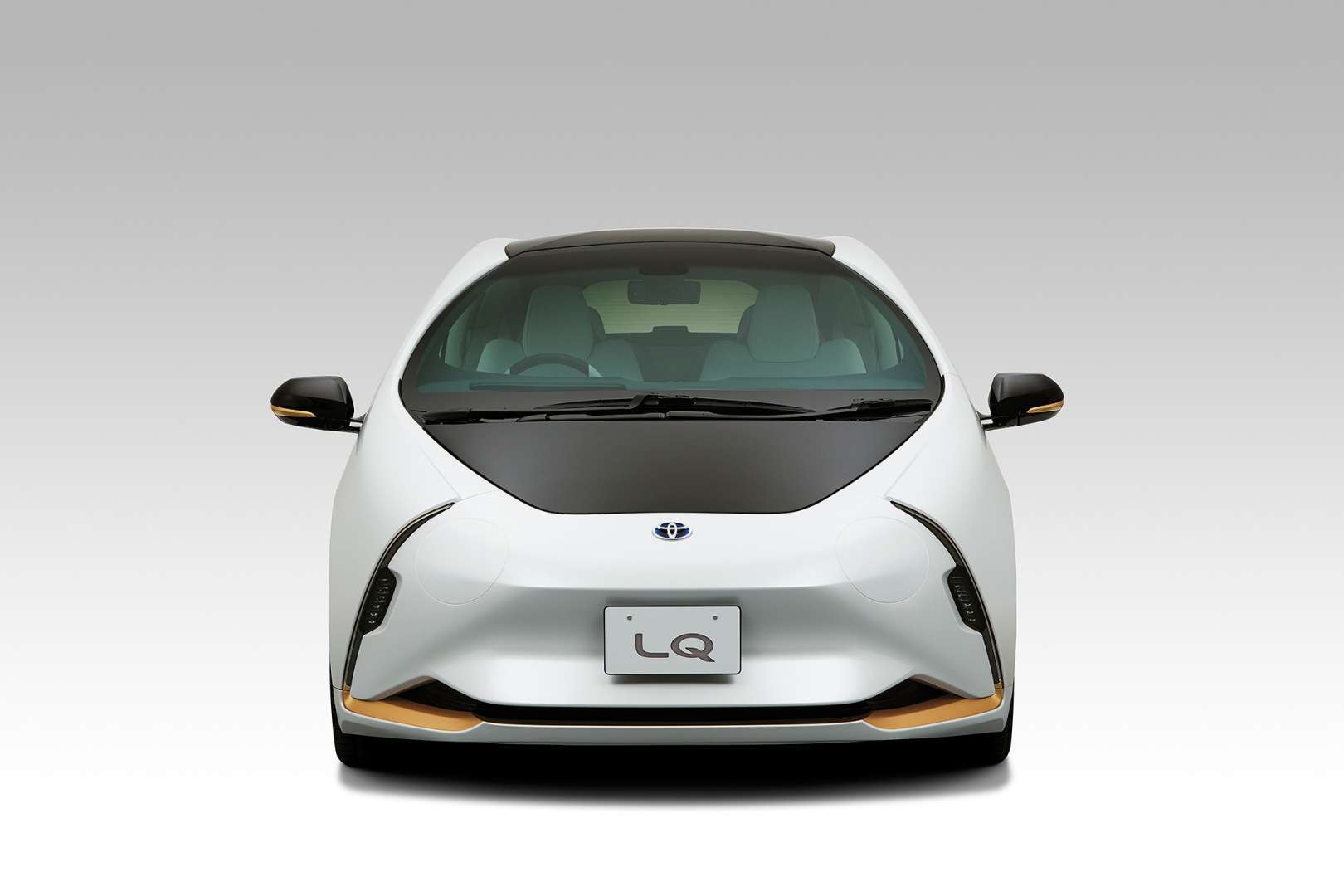 Toyota's newest LQ is the next iteration of Concept-i, which was first exhibited at the 2017 Consumer Electronics Show. In fact, both vehicles look the same if not for the four-door layout of the LQ. The groovy and hi-tech design cues are a given, but what really strikes a chord is Toyota's newest interactive personal assistant powered by leading-edge A.I. technology.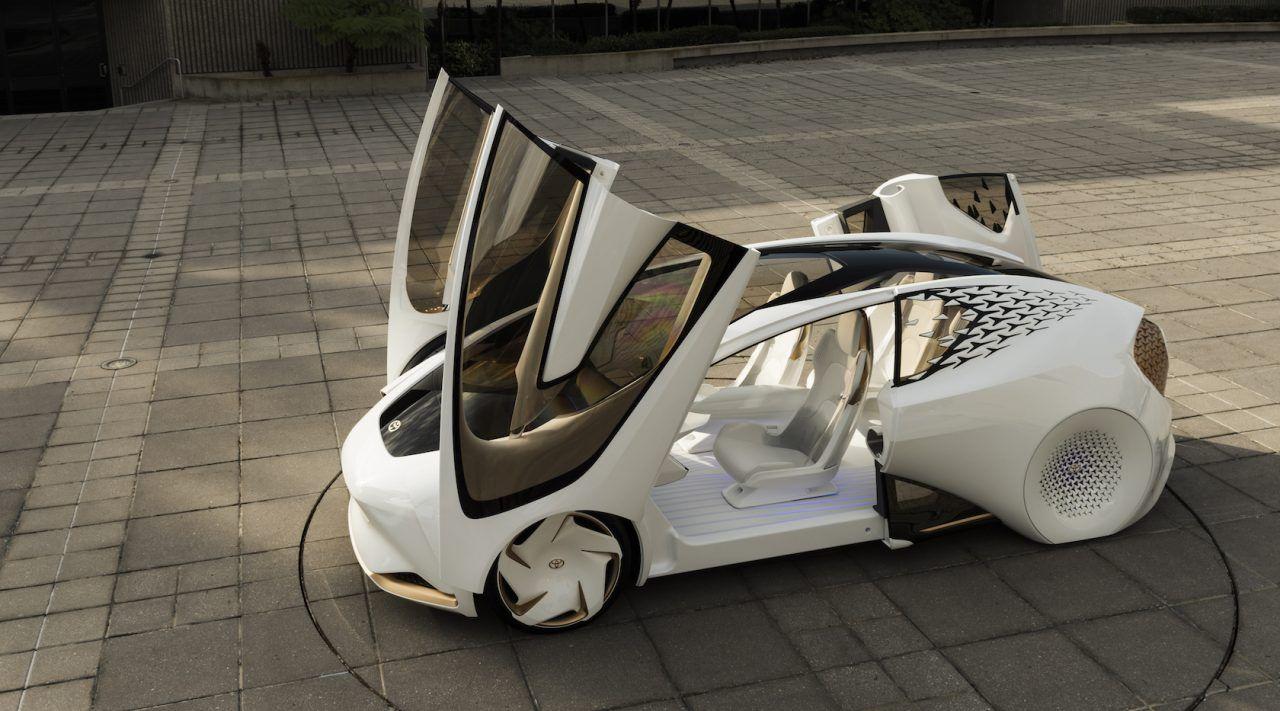 Toyota calls it Yui, and it exists solely to provide the driver and passengers a 'personalized mobility experience.' According to the Japanese carmaker, Yui can interact with passengers using voice control, in-seat functions, and vehicle ambient lighting. Toyota partnered with other companies like NTT DoCoMo, AWA Co., and JTB Corporation to develop Yui in-house.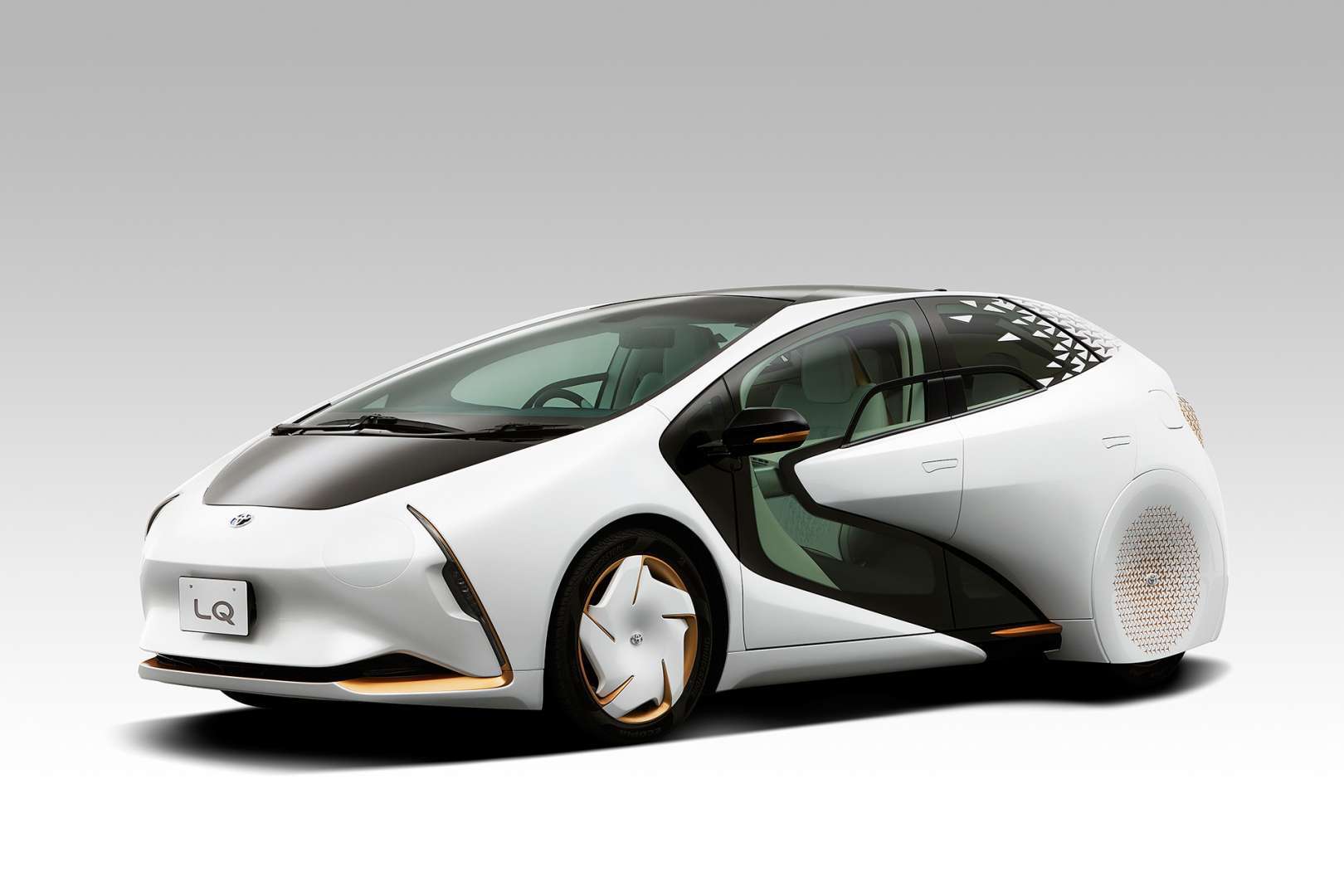 At the moment, Yui is strictly confined to vehicle settings alone. But in the future, Toyota said Yui will have the ability to integrate with smartphones and other electronic gadgets.
Yui A.I. is also responsible for automated driving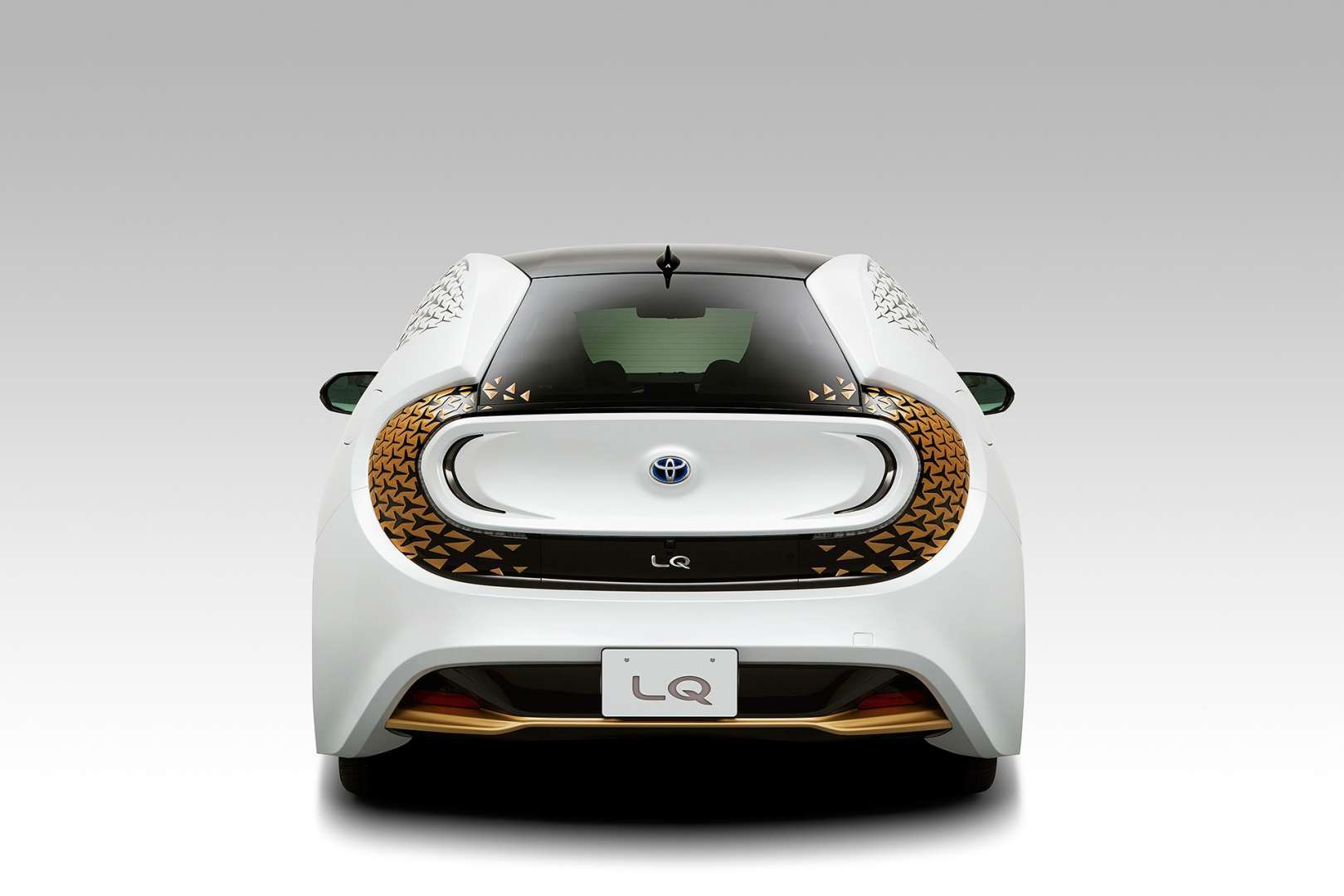 It's no surprise Toyota LQ is an autonomous electric car. According to Toyota, the LQ is capable of SAE Level 4 automated driving – which means the car can drive itself in full autonomy on specific areas like wide-open highways.
But of course, a modern electric car should not only have the ability to drive itself. Tesla's been doing that for quite a while, in fact. Making things more interesting is the LQ's ability to find available parking spaces on its own. We're not sure if the system works similarly to Tesla's Smart Summon feature, but it's a great feature for senior citizens, pregnant women, or persons with disabilities.
Toyota LQ can literally park itself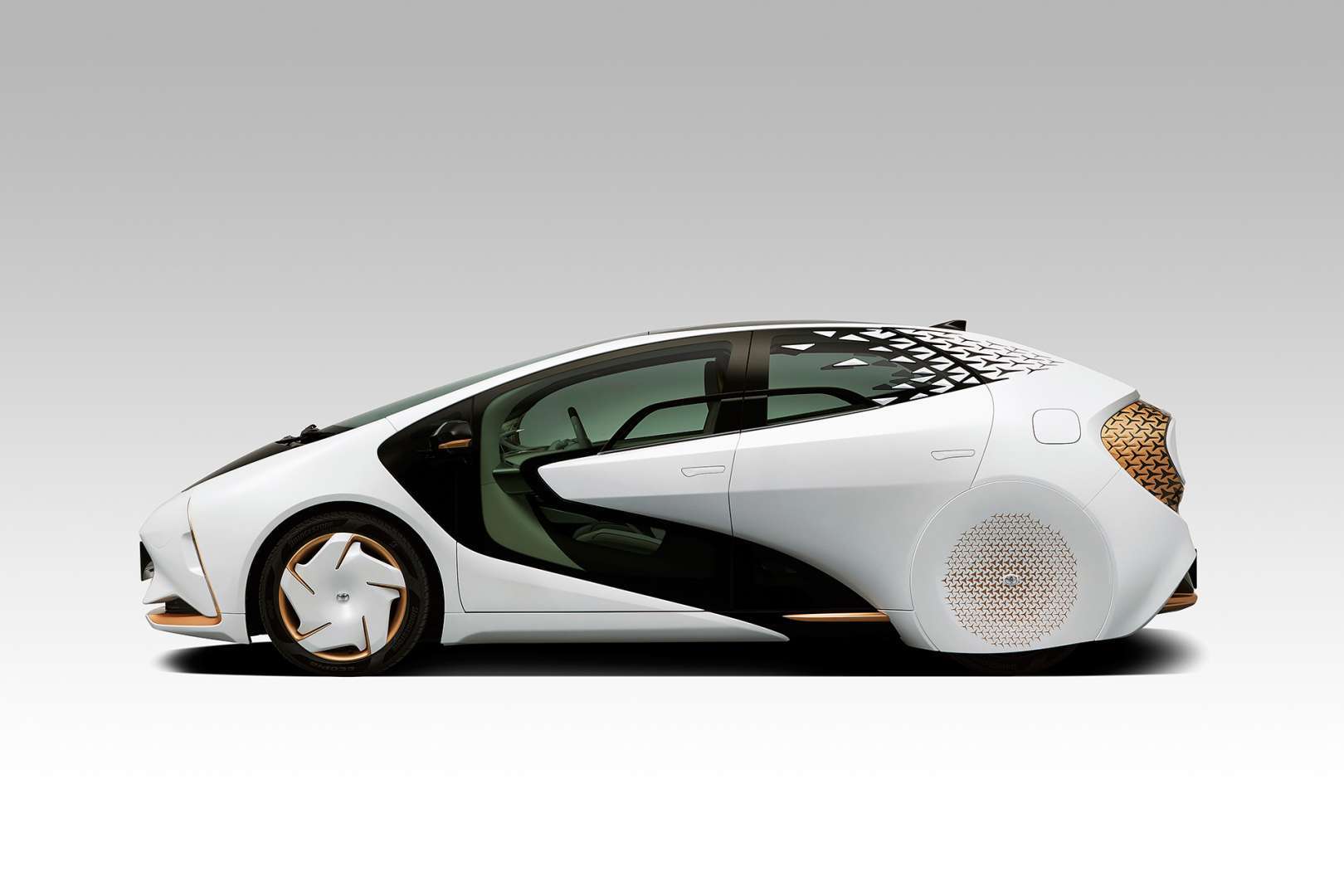 Toyota LQ comes with an automated valet parking system co-developed with Panasonic Corporation. The idea is to virtually eliminate the need to search for parking spaces. The LQ can drop-off passengers in a designated area and use a plethora of cameras and sensors to find available parking space.
In fact, the system is so accurate it reduces parking clearance between adjacent vehicles by 20 centimeters, which basically means more efficient usage or parking spaces.
The LQ also has an augmented reality HUD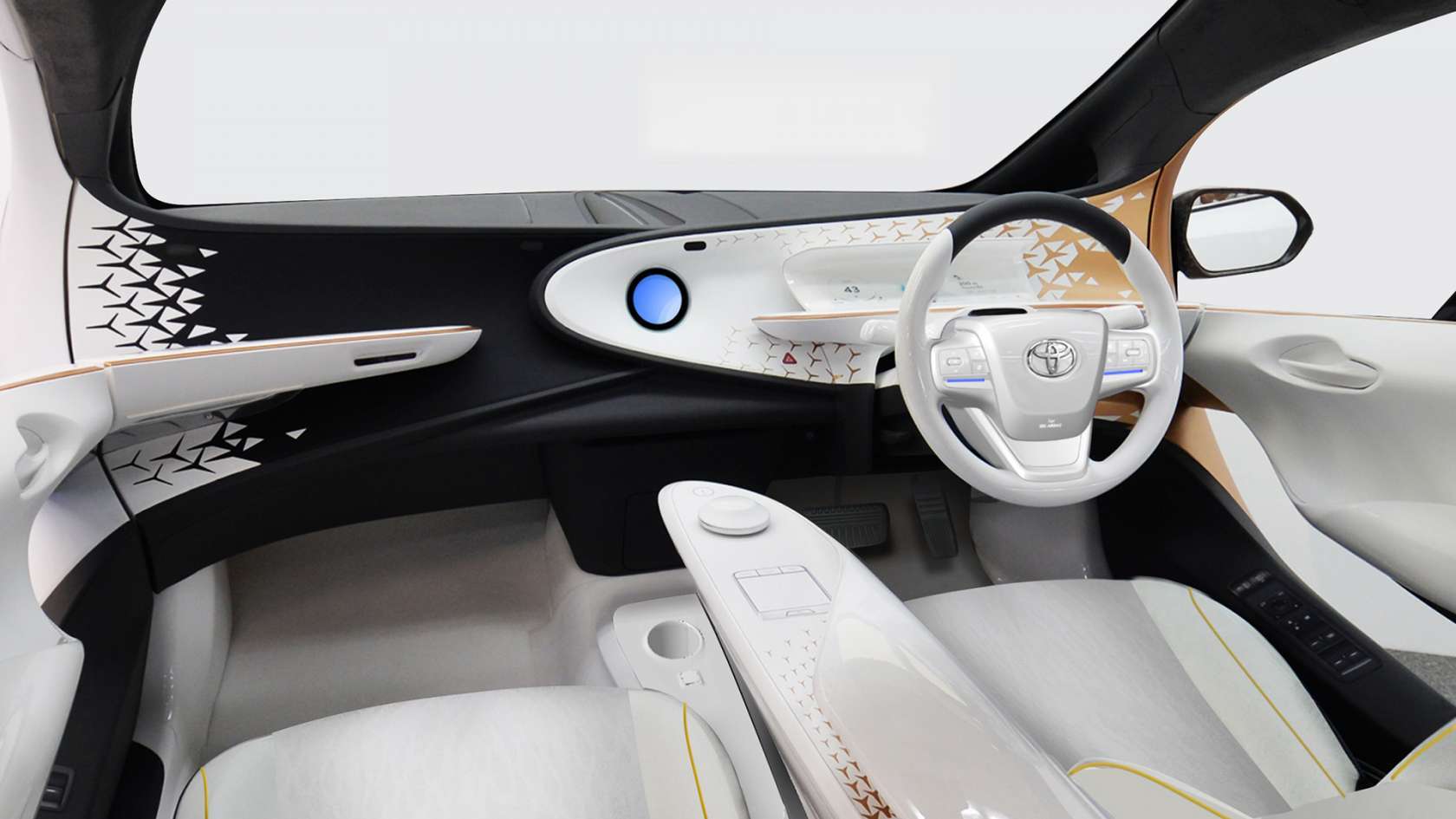 When it comes to concept vehicles, it seems peering through the windscreen is passé. Addressing this issue is Toyota's augmented reality heads-up display, which is standard equipment in the LQ Concept. The LQ's windshield is basically a large 230-inch display and projects route guidance, lane warnings, road signs, and other vital information in a three-dimensional manner.
It's like a video game come to life. Love it or hate it, you be the judge.
Advanced HMI (Human-Machine Interface)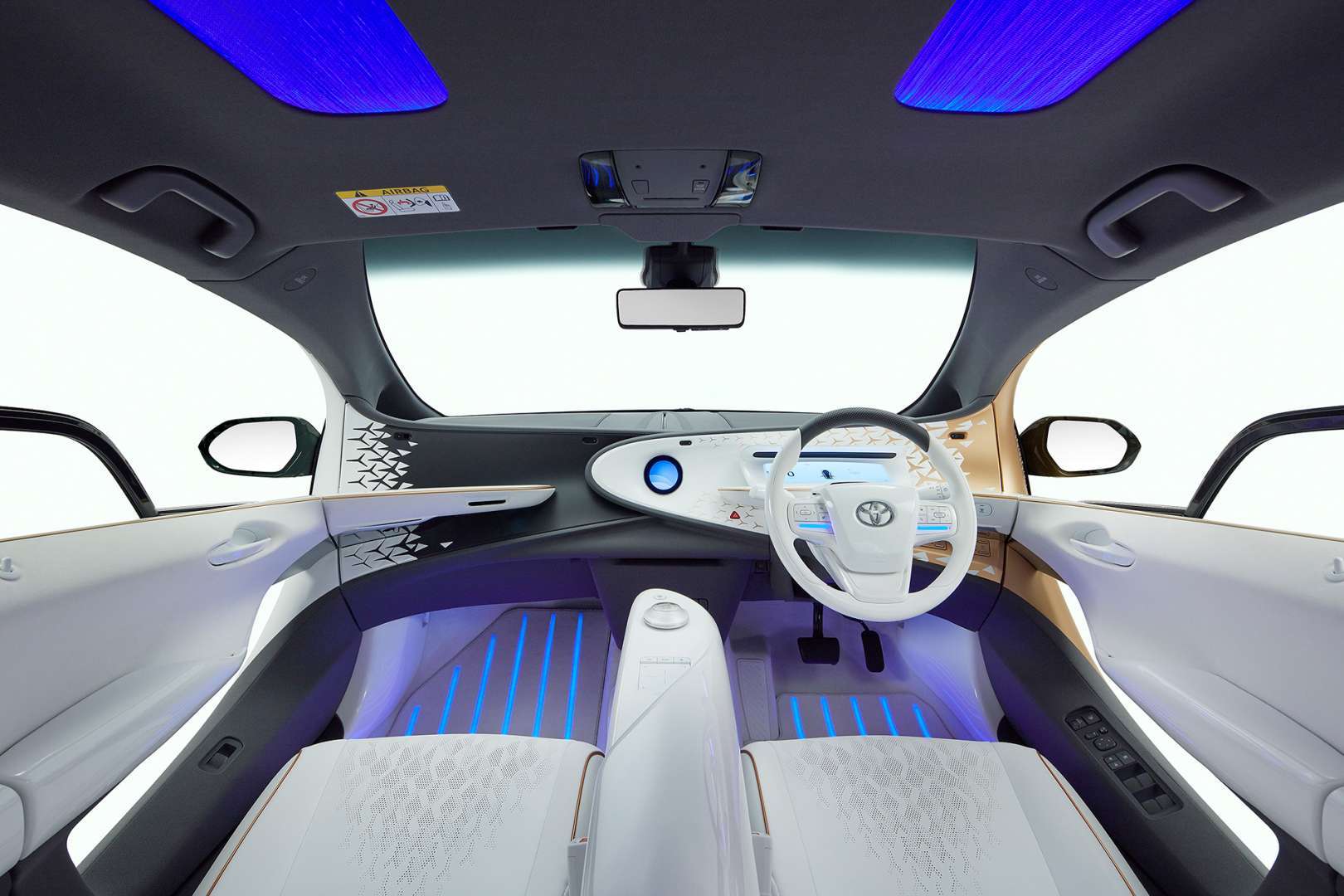 The Toyota LQ's Yui A.I. assistant offers unique ways to interact with the driver, passengers, and other cars on the road. The roof and floor mat areas have embedded lighting displays in various colors. If the footwell in the front passenger seat lights up, it means Yui is communicating with that particular person, which is cool.
The LQ also has a digital micromirror device fitted inside the headlights. This means the vehicle can project complex figures on the road to communicate with other drivers. And for the first time ever in a Toyota, the LQ utilizes organic LED bulbs for the console and dashboard.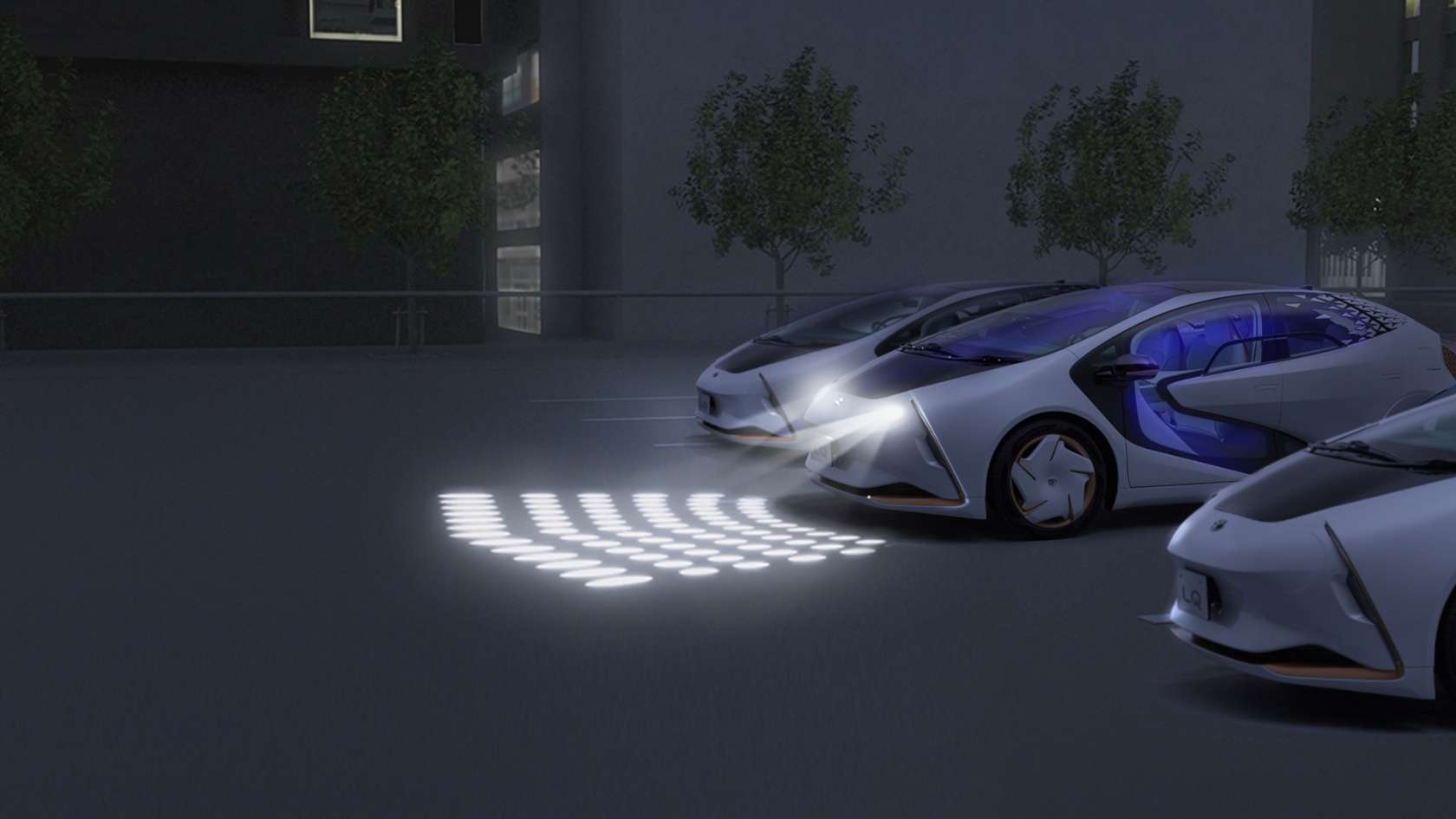 If all of this is not enough, the LQ even has an air purification feature that decomposes ozone into oxygen as the vehicle moves. Toyota said the system can purify 60-percent of ozone in 1,000-liters of air in a one-hour drive.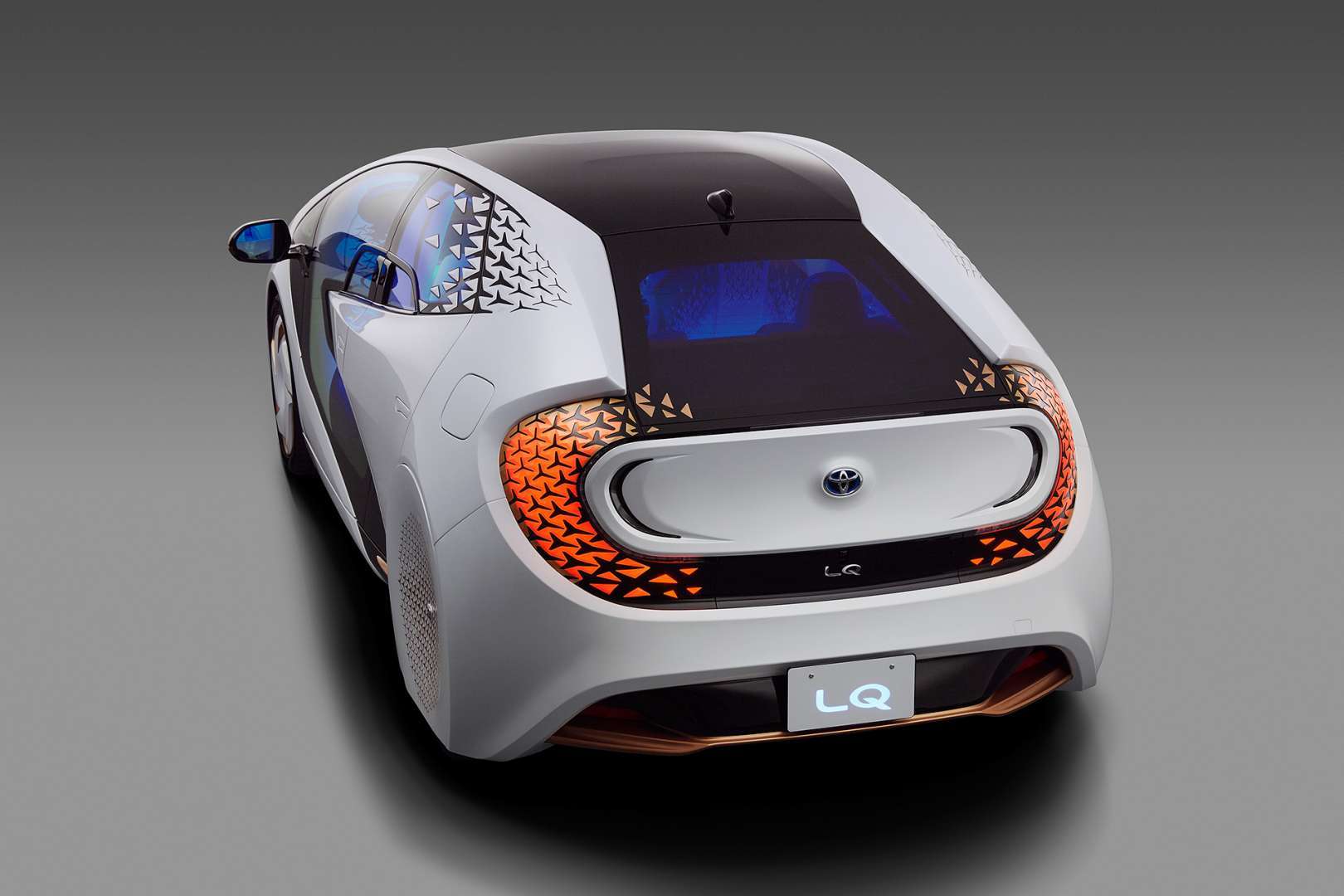 The Toyota LQ is featured at the Future Expo booth of the 2019 Tokyo Motor Show. Toyota also announced a public test-drive event which runs from June to September 2020. Interested applicants can download the Yui smartphone and register a slot for a chance to drive the LQ and interact with Yui.
Want to know more? Head over to Toyota's Yui Project website.