French company Devialet is known for their high definition audio system, especially their oval-shaped high definition speakers and amplifiers. Teaming with the brand, Ulysse Nardin is out with the Classico Hourstriker Phantom Watch, which is packed with patented technologies and horological excellence.
Limited to eighty-five watches, the timepieces promise to give you a 'high-performance striking watch'. The relationship between the watchmakers and the audio company, goes beyond business. Devialet's founder Emmanuel Nardin, who has helped co-develop the Hourstriker Phantom watch, is a descendant of the Ulysse Nardin family.
The Acoustic Performance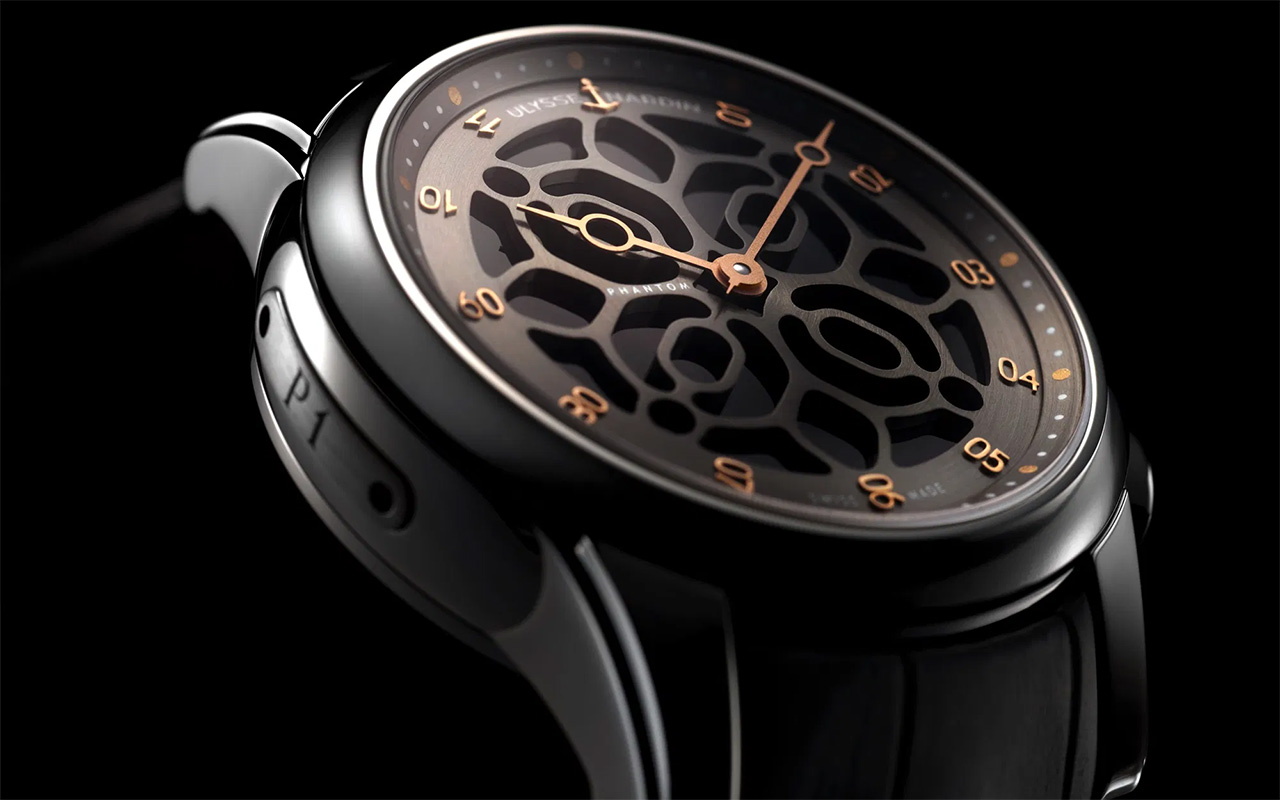 Devialet's flagship speakers – the Phantom, is a high-definition connected speaker that ramps up the sound up to 108 dB SPL. Lending its name to this significant collection, Devialet aims at bringing home the powerful sound quality that this intense and revolutionary speaker system stands for.
With enhanced sound experience, the Hourstriker Phantom rings on the hour and half-hour. Hence, the watch not only tells you the time, but also makes you 'hear' it. Striking watches, where the time is sounded off on the hour, every hour, were designed to let you know the time, even in the darkness of the night. Under the guidance of Rolf Schnyder, Ulysse Nardin revived this feature, way back in the 1980s.
The Sound of Time and Under the Hood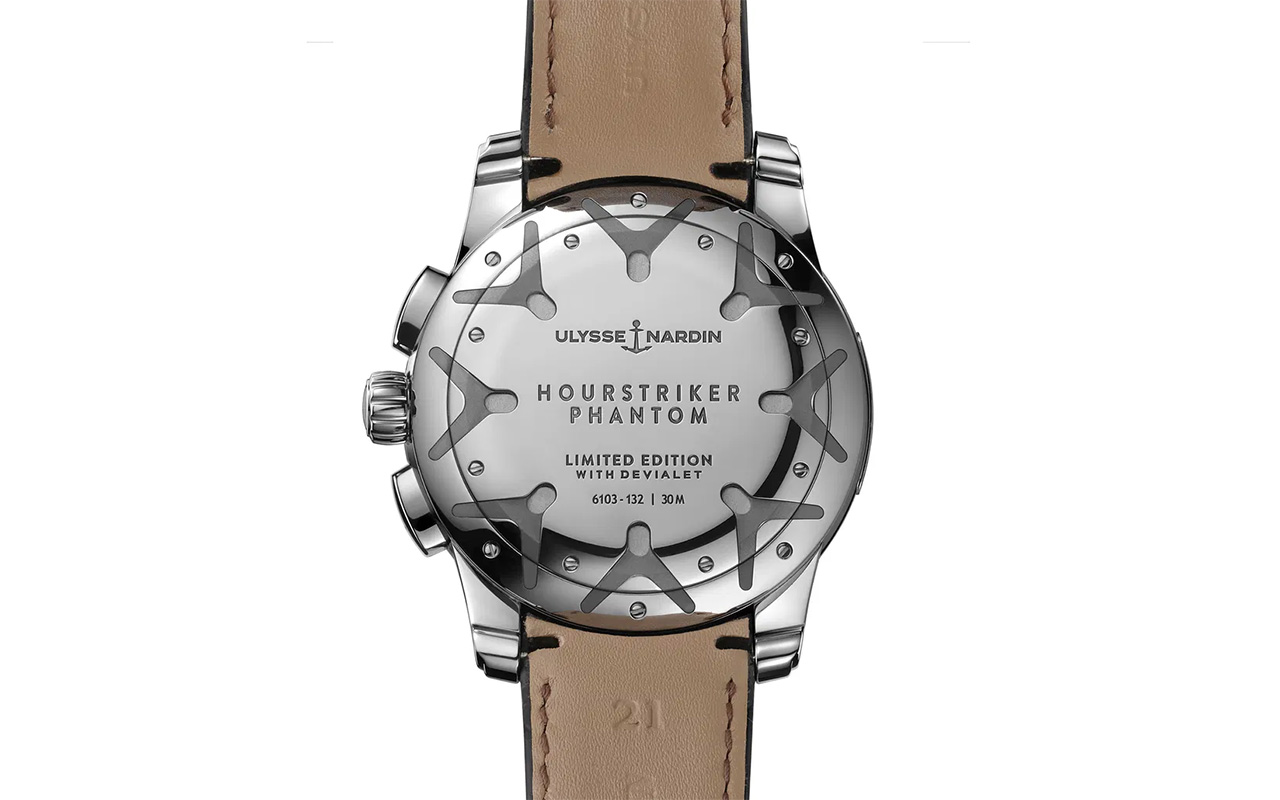 When the hour strikes, the ring chimes at 85 dB to 100mm, which is quite a compelling sound, for a watch that size. As per the design of the watch, the heel of the timbre is fixed by a system of torsion arms and these change the direction of the action forces induced by the timbre's vibrations. This setup is different from the classic striking mechanism.
Under the hood is the UN-610 automatic manufacture movement and on the back of the case are perforations with eight openings under its membrane, that allows the sound to travel outwards. The watch boasts of a 43 mm titanium case that is fully polished. The watch sports an anthracite dial that is satin-brushed and inspired by Chladni's figures that look like vibratory waves.   
Details include rose gold hands, Arabic numerals and a small rose gold chip at 3 o'clock that helps activate the striking mechanism. The watch retails for $72,500.