Victorinox is better known for their Army Knives, but their travel gear, watches and luggage get their fair share of attention too. Today, we will discuss the limited edition Victorinox I.N.O.X. Carbon watch and box set. This special edition of watches has been inspired by firefighter, their gear and call of duty – both. Essentially, the watch embodies the concept of being reliable under pressure.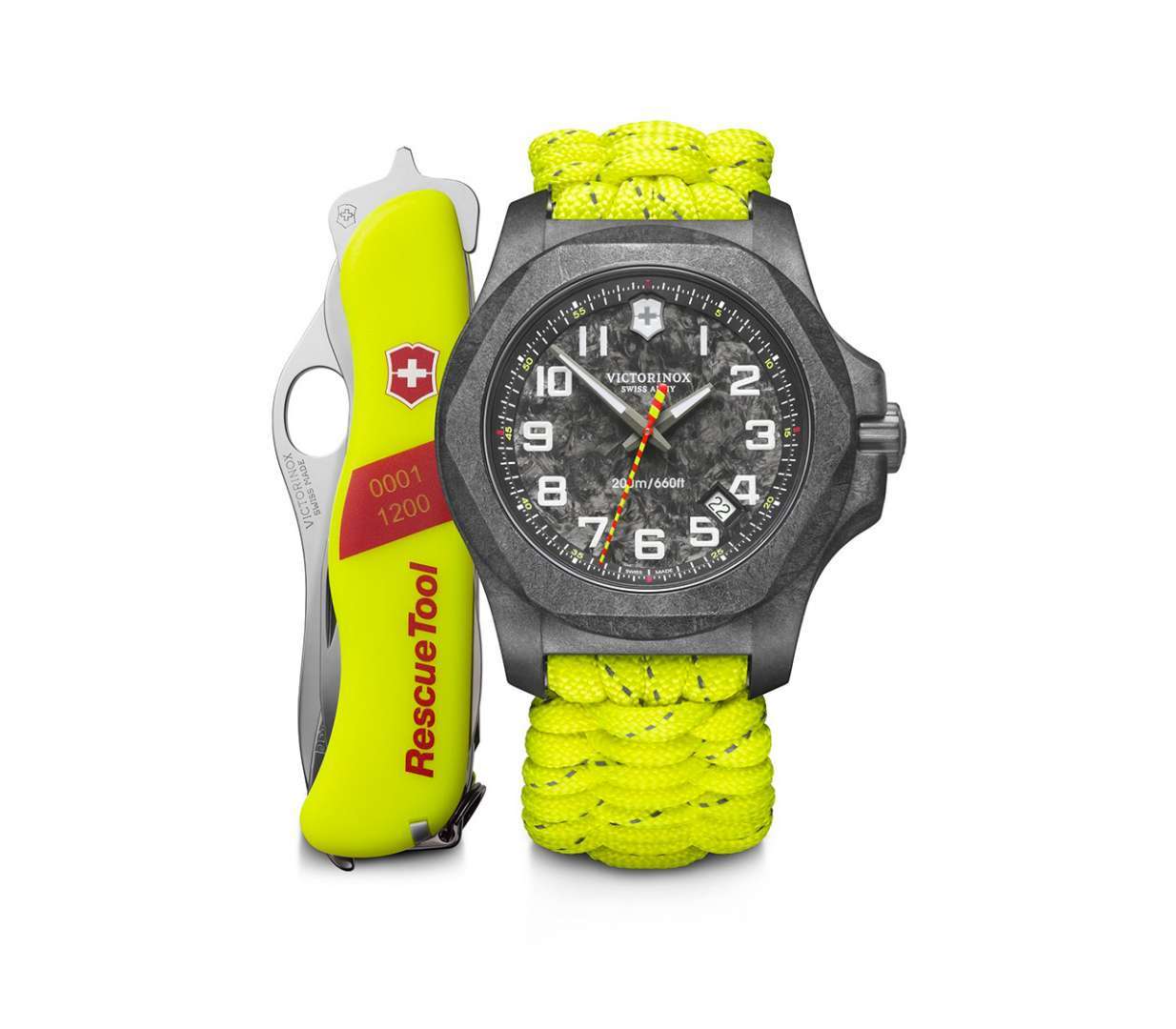 After all, a firefighter's job is strenuous and works on the mind, body and soul. And just as we can depend upon them to save us during a dire situation, the Victorinox I.N.O.X. Carbon can be counted upon.
The strap of the watch is crafted from the same leather as firefighter boots. The case uses a carbon composite material, which is used as a protection for space shuttles, especially at the highest reentry temperatures.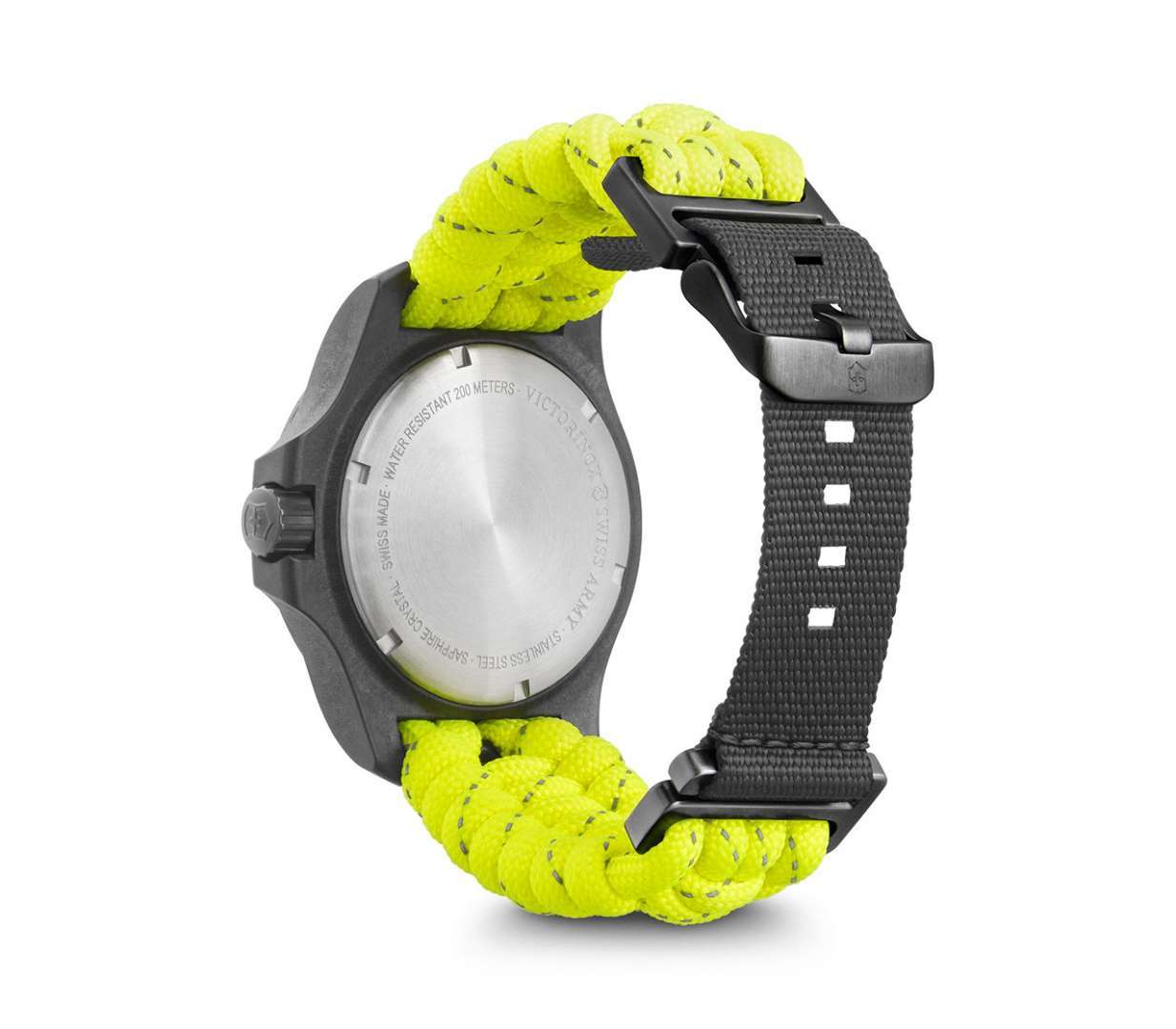 The firefighter 'chevron' is featured on the red and yellow strips on the second hand, and it looks very nice. The 43 mm case houses an analog quartz Movement. The watch has the ability to withstand up to 130 extreme endurance homologation tests.
The neat part is that all the stress and pressure that you may put the watch through, the unique space-tested carbon case stays scratch-less thanks to the highly scratch-resistant quality.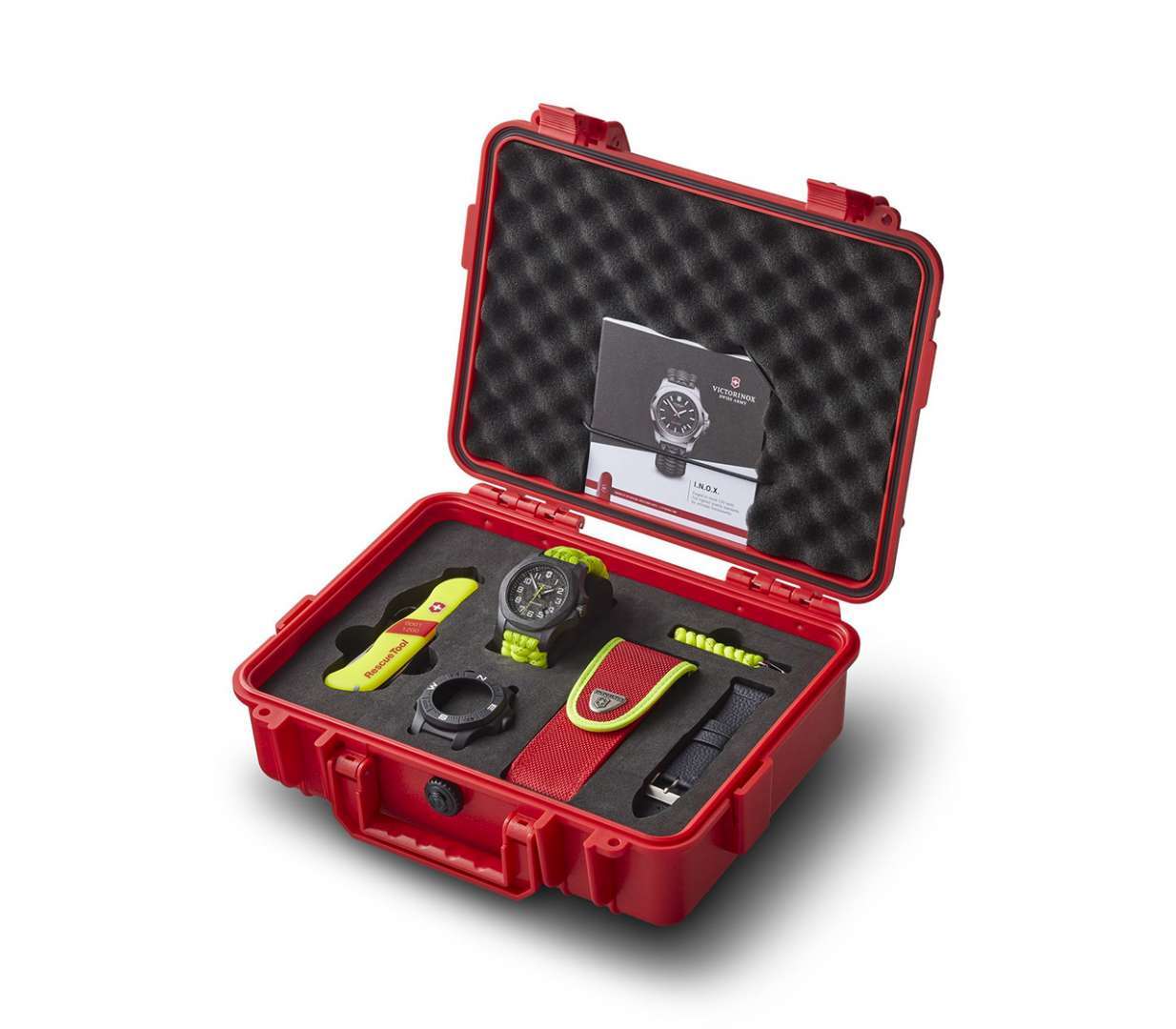 Teamed with an innovative Rescue Tool bundle, the watch is a lot more than just a time-telling machine. The neon yellow handwoven survival paracord strap comes with reflective parts to make the watch high visible.
Available to only the first 1200 orders, the Victorinox I.N.O.X. Carbon Watch comes in an exclusive red Pelican box packaging that includes additional black leather strap, a paracord key ring and a red bumper. Other specs include a screw-in caseback, triple-coated anti-reflective sapphire crystal, 200 m water resistance and end-of-life indicator. Pick yours for $995.