Fresh from being crowned the 2019 North American Car of the Year, the Genesis G70 is a real winner. It managed to shed our expectations on what a sports sedan is supposed to be, and it does it while still offering the luxurious appurtenances of a luxury car.
Here are the top reasons why we seriously think the 2019 Genesis G70 is a serious contender against the barrage of Audi's, BMW's, and Mercedes-Benz's.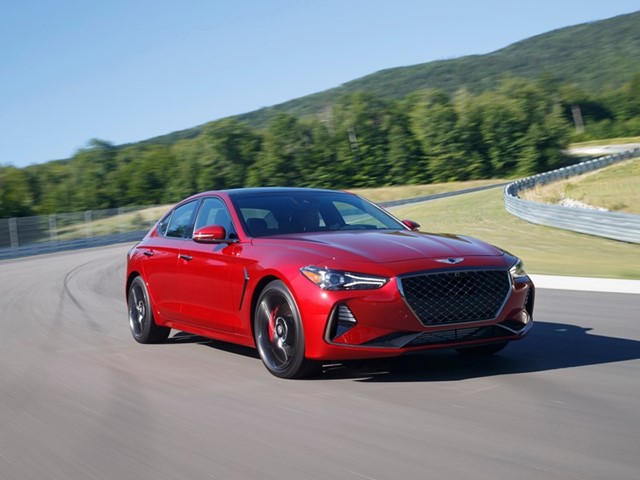 The 2019 Genesis G70 has all the right tools
And by this we mean the Genesis G70 is developed from the ground-up to be a compact luxury sports sedan, with particular emphasis on the sporty side of the equation. The G70 is a midsize sedan with a longer wheelbase than similar German offerings. However, it's longer than a BMW 3-Series so you can expect more room.
The Genesis G70 has the proportions of a sporting sedan. The longer wheelbase is flanked with shorter front and longer rear overhangs. It also sits lower to the ground, which is pretty evident when viewed from the rear. The Genesis G70 has an exciting yet dignified vibe. It's a car you can drive fast without feeling the aches and pains brought about by stiff suspension.
As befitting of a modern car, the Genesis G70 is constructed using a combination of high-strength steel and aluminum. Having a lighter, stiffer, and more rigid body means sharper handling, tighter steering, and a well-mannered ride. It also slices the air with utmost efficiency with a sleek 0.28 coefficient of drag.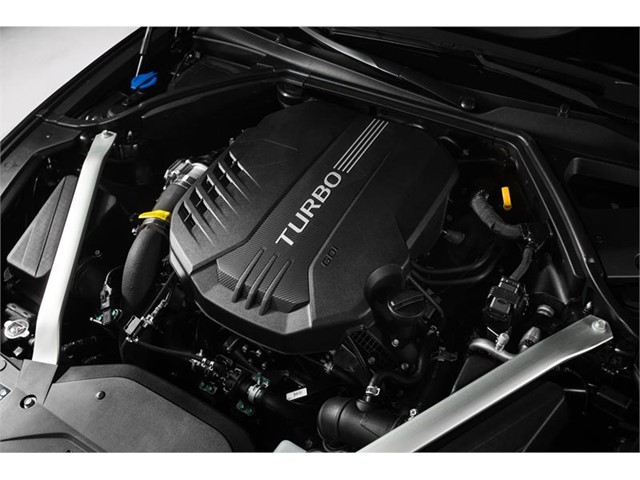 It's got the heart of a champion
The Genesis G70 is packing serious muscle under the hood. The first choice is a 2.0-liter turbocharged four-cylinder mill with 252-horsepower and 260 pound-feet of torque. This motor can be optioned with standard rear-wheel drive (with a mechanical limited-slip differential) or an optional all-wheel drive system. Best of all, you can have this engine with a six-speed manual, but an eight-speed automatic is standard.
But if you're looking for more punch, the Genesis G70 obliges with a turbocharged 3.3-liter V6 engine. With this motor, you have 365-horsepower and 376 pound-feet at your disposal. You also get Brembo brakes, sport suspension, and 19-inch wheels. Similar to the four-banger, the V6 motor has a standard rear-wheel drive with the mechanical LSD and an optional advanced dual-mode AWD system with dynamic torque vectoring.
Do the engines sound familiar? Yes, that's right. You can also have those in the equally brilliant Kia Stinger.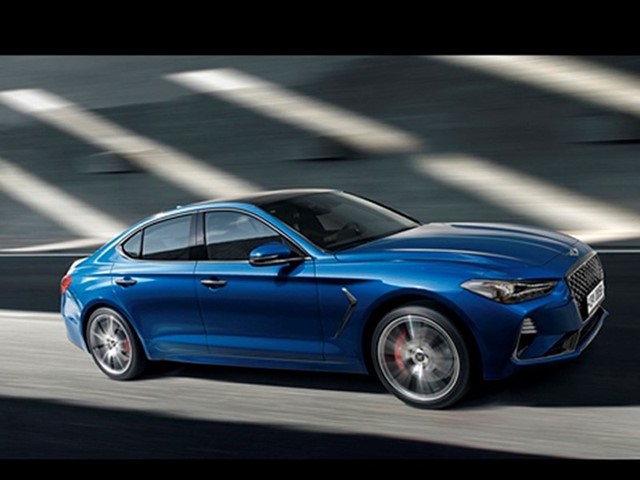 It feels wonderful to drive
Our esteemed Editor-at-large Chris Davies got behind the wheel of a 2019 Genesis G70, and he felt Hyundai has created something special. "After a handful of laps in the G70 3.3T RWD, I was more than a little impressed. The transmission proved the weakest part of the chain for me, and the G70 is clearly not a lightweight car, given the luxury trimmings," he said. "But it's a predictable one. There's no snap-out breaking point to surprise you, and the rear end can be controlled easily, even by a track-driving amateur like myself," added Davies.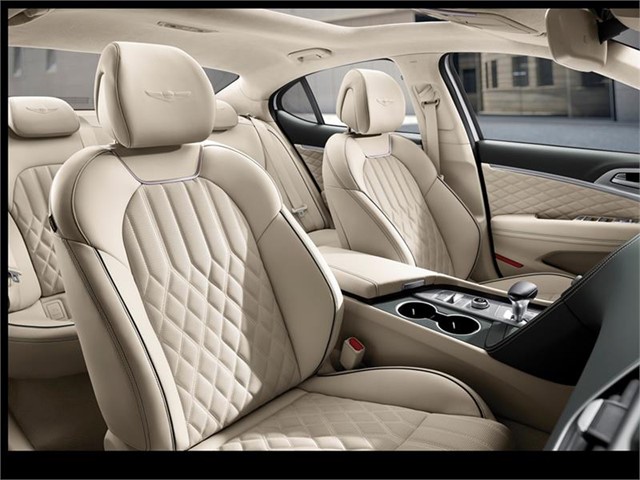 It offers more bang for the buck
It really does! The base model Genesis G70 (with the 2.0-liter turbo motor) starts at around $35,000 and comes with a bevy of standard kit. This includes rear-wheel drive, an 8-speed auto, 18-inch wheels, proximity entry, push-button start, power front seats, dual-zone climate control, and a hands-free trunk. It also comes with an 8-inch touchscreen with Apple CarPlay and Android Auto, satellite radio, and multiple USB ports. Truth be told, you'll pay significantly more for a similarly-equipped BMW 3-Series.
If you like a manual-equipped sports sedan, the Genesis G70 2.0 Sport is yours for less than $39,000. This also includes 19-inch wheels, Brembo brakes, a limited-slip differential, sports exhausts, LED headlights, and a power-adjustable steering wheel. The mid-spec G70 3.3T with AWD starts at under $47,000 and comes with 19-inch wheels, high-performance tires, Brembo brakes, and a sport-tuned suspension.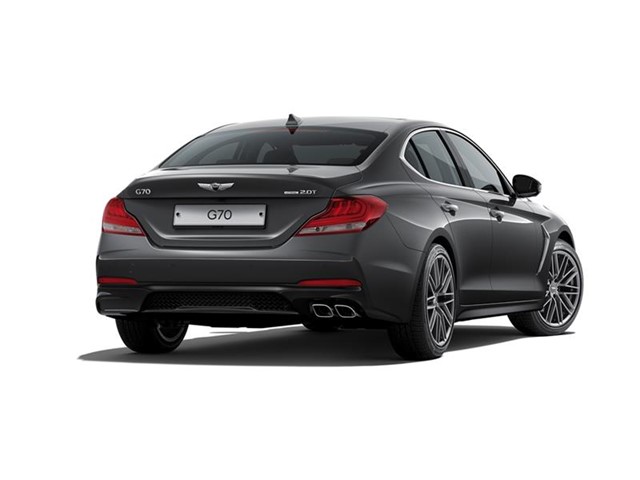 The 2019 Genesis G70 is an IIHS Top Safety Pick
Despite having the proportions of a high-performance vehicle, the 2019 Genesis G70 manages to be a safer ride as well. In fact, the G70 is a 2019 IIHS Top Safety Pick. It also comes with a bevy of standard safety features like forward collision avoidance assist, pedestrian detection, smart cruise control with stop-and-go capabilities, and blind spot collision warning.
As if that's not enough, the Genesis G70 also comes with 3-year 24/7 roadside assistance and complimentary maintenance for 3-years or 36,000 miles. This also includes a best-in-class 5-year/60,000 mile basic warranty and 10-year/100,000-mile powertrain warranty.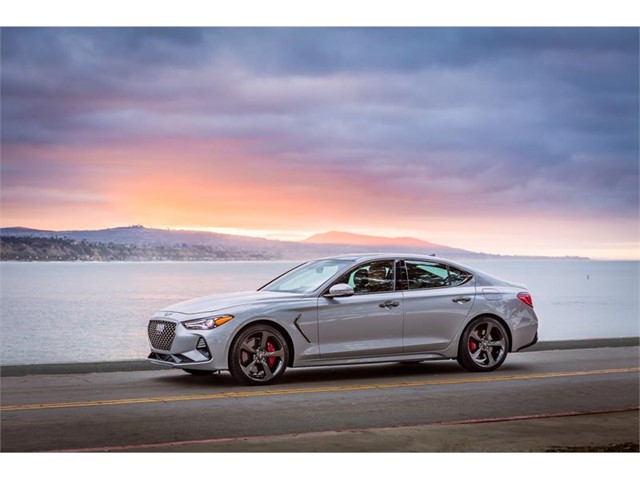 In the confusing world of premium sport sedans, the 2019 Genesis G70 is hard to ignore. It manages to deliver a premium cabin and a rewarding driving experience at a lower price point. The G70 is not perfect, but it's still a winner.