Trailer living isn't always just for those who can't afford to live in a bigger house. In fact, we know people who have a lot of money and yet choose to live free and simply in a mobile home. It's a bit different from going tiny but the idea is the same—to live small, go big.
Whatever your reason is for choosing to live in a trailer or a tiny house that can be transported from one place to another, we salute you because downsizing isn't easy. It can be challenging but we believe it's also very liberating.
Live Free By Going Tiny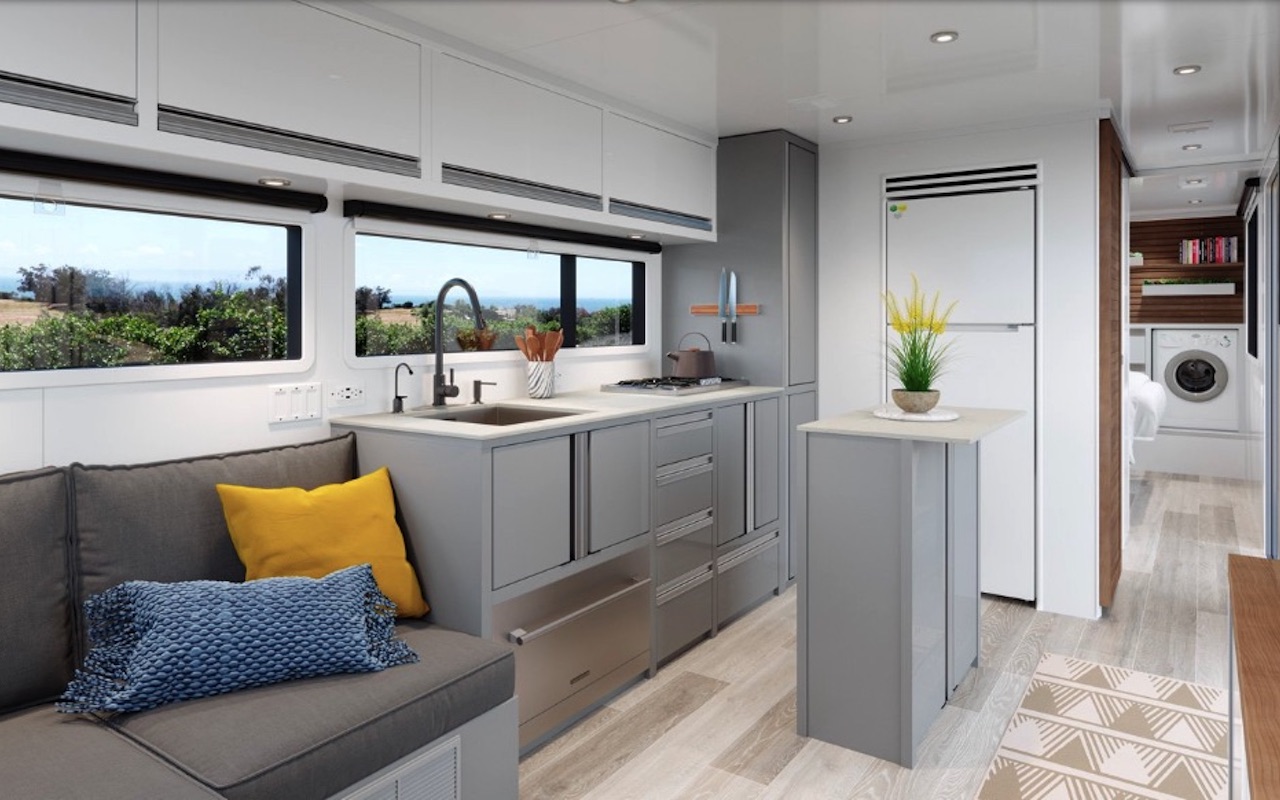 After seeing that self-assembled tiny house earlier, we're convinced that living in a smaller home can actually still be luxurious. There is freedom in having your own house where you are truly the boss. You don't even have to have neighbors. You can choose to live anywhere where you are free to live and yet, of course, are safe and secure.
The 2020 Living Vehicle is a concept design of a mobile home in wheels. It's small yet cozy, able to provide a good night's rest. With a smaller house, you have more freedom to do what you want to do. It's about time you live the kind of like that matter to you. Start small by getting this 'Living Vehicle'. It is one positive and meaningful change—the kind that benefits a lot of people.
Living Vehicle Defines Low-Impact on Environment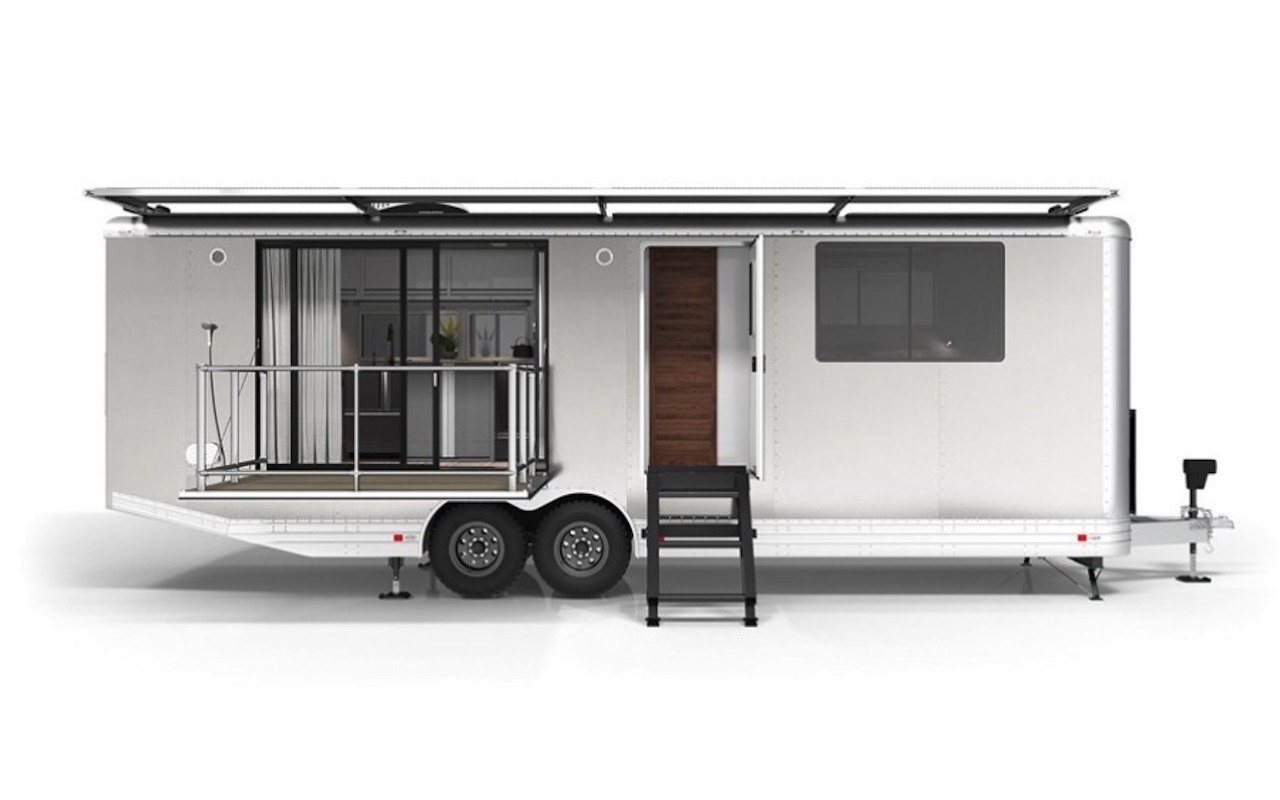 The 2020 Living Vehicle will be offered in limited production. It will be ready by next year. Get ready to enjoy a mobile living experience complete with the comforts of a traditional home. It's modern, functional, and yet aesthetically beautiful.
The simple and clean design is pleasing to the eyes. It's just streamlined, clean, and minimalist but with a hint of luxury with the European fixtures and marine influences. The spaces have been well-thought-of so you can adjust them to fit your lifestyle and other needs. There are multifunctional areas here so you can do more out of your tiny but luxurious home.
Ultimate Design in Mobile Living for Four or More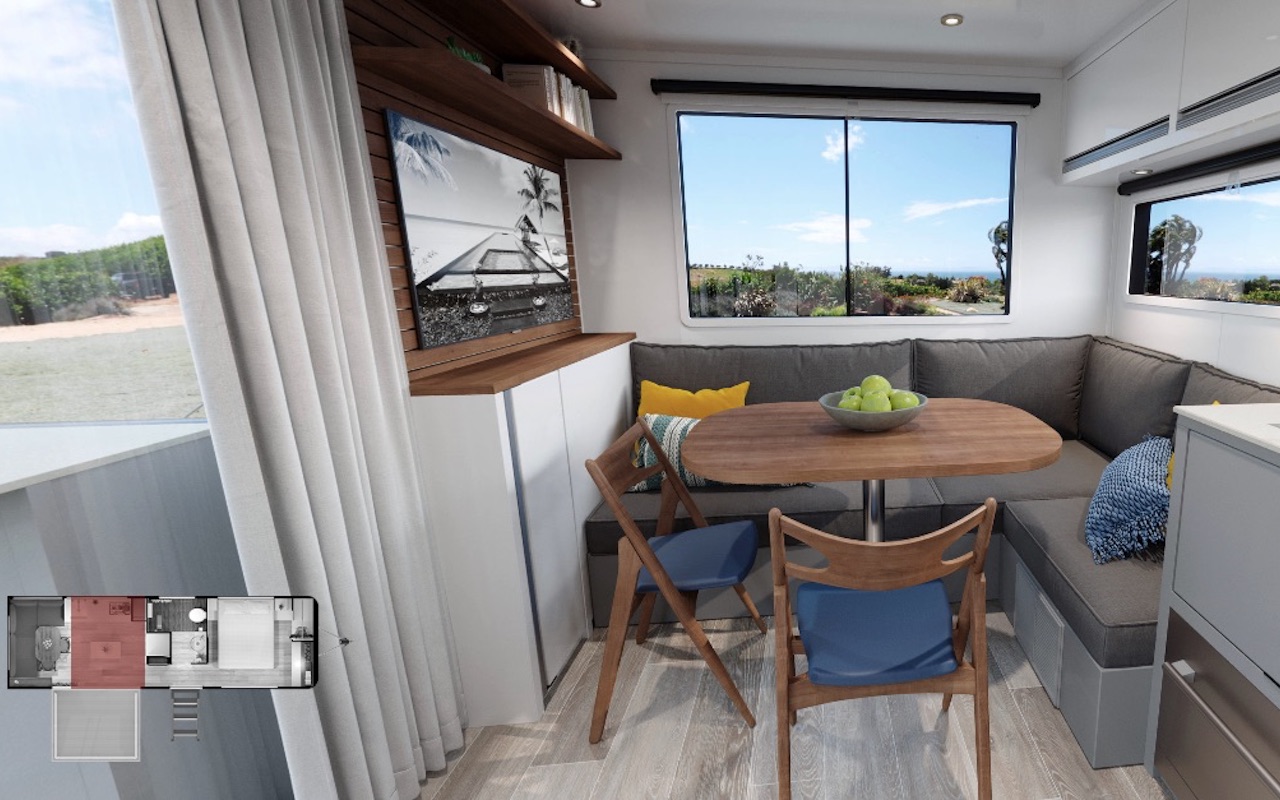 The Living Vehicle can accommodate four people. Each one gets a separate space for sleeping. There is a full-sized dining table that can be transformed into a Queen-sized bed. If more than four people need to sleep, you can go for the Euro Loft option that offers a six-person sleeping capacity.
The luxury mobile living experience won't be complete if there is no entertainment. Sure, you may be content living near the woods but no one is stopping you from enjoying your favorite songs and getting connected to the Internet. The Living Vehicle 2020 features entertainment pieces from Samsung, Apple, or SONOS.
For animal lovers, there is an option to include a Central-Vac system with attachments. This allows you to care for your pets.
Now let's talk about pricing. It's not cheap. The Nomad home we featured yesterday is only below $40,000. This one though is considered a high-demand luxury product. Configuration starts at $199,995. Custom details and options are available HERE.