Reap big adventure rewards in some of the finest backcountry boats around
Outdoor recreation is growing fast in what amounts to nearly $427.2 billion spent on getting outside last year alone. I guess this means that many of you out there are on the hunt for great gear to fulfill your outdoor excursions. Packrafting is trending hot right now. And comes from a combination of the words backpacking and rafting.
Having boat that's built for the backcountry stowed in your backpack is convenient. It gives you unimaginable access to the wilderness, and to transportation and survival options, along with a load of fun. If you're an adventurer or someone who loves being in a remote landscape, then owning a packraft is a must. There are different categories of packrafts, but we will primarily draw the distinction between the ultralights better for calmer waters and whitewater ready capable of handling turbulent waters.
Packrafts are gateway gear to big adventure
A few things to consider when shopping for the perfect packraft: it needs to have some width for stability, a degree of narrowness for hydrodynamics, and good dernier for durability. An entire packraft kit might come in somewhere between 2 and 14 pounds, depending on your needs and standards. Mostly when we think of packrafts, we're carrying them around on our backs or bikes, but they're also good for throwing in the trunk of a car during a road or camping trip.
Kokopelli is one of the latest companies to enter the packraft market but proves to be a favorite among outdoor enthusiasts. Alpacka has been around for much longer and have earned a solid reputation for innovation and quality packrafts. AIRE is another good producer out of Idaho. So, without further ado, here are some of the best packrafts to consider buying as part of your outdoor gear. And there are a few others.
Kokopelli Packraft Nirvana Packraft with Spraydeck and TiZip Storage – $1,200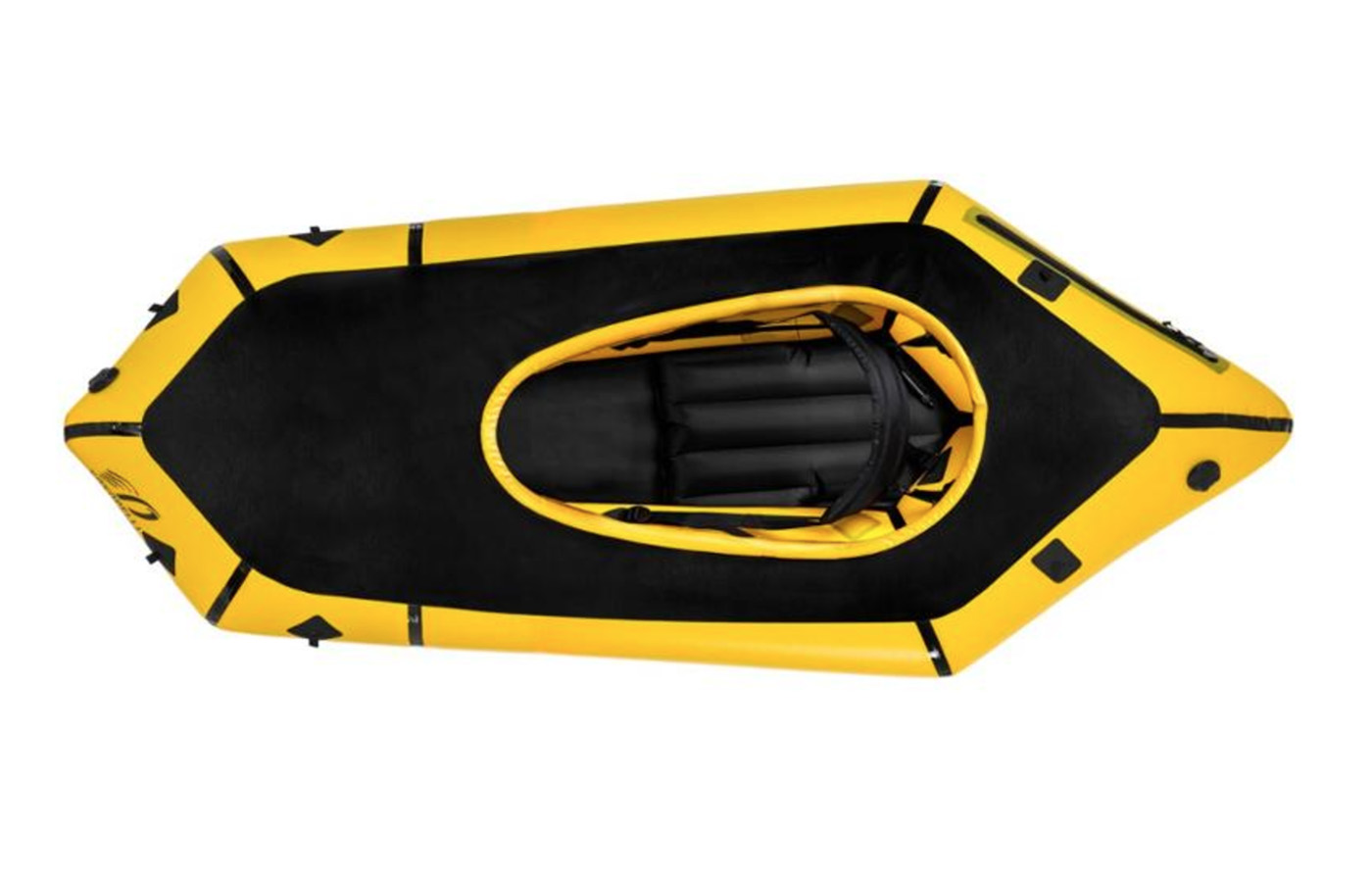 This one-person Kokopelli packraft comes in slightly heavier than the others at over 9 lbs., but this is a go-to raft for the serious backpacker and for hitting whitewater. It has convenient TiZip zippers for air and water-tight storage inside the pontoons – incredibly useful for placing gear during longer trips or when covering greater distances by lake or river. It has 6 nylon loop D-rings for tying down a bicycle or other hiking affairs. A spraydeck is included and is 100% waterproof with taped seams to keep the heat in and the water out. The packed dimensions of this raft are 29x12x7, with a capacity for 350 pounds. Also, worth checking out is the lighter Kokopelli Packraft Nirvana Self-Bailer Packraft for $1,050.
Kokopelli Packraft Rogue-Lite Packraft – $825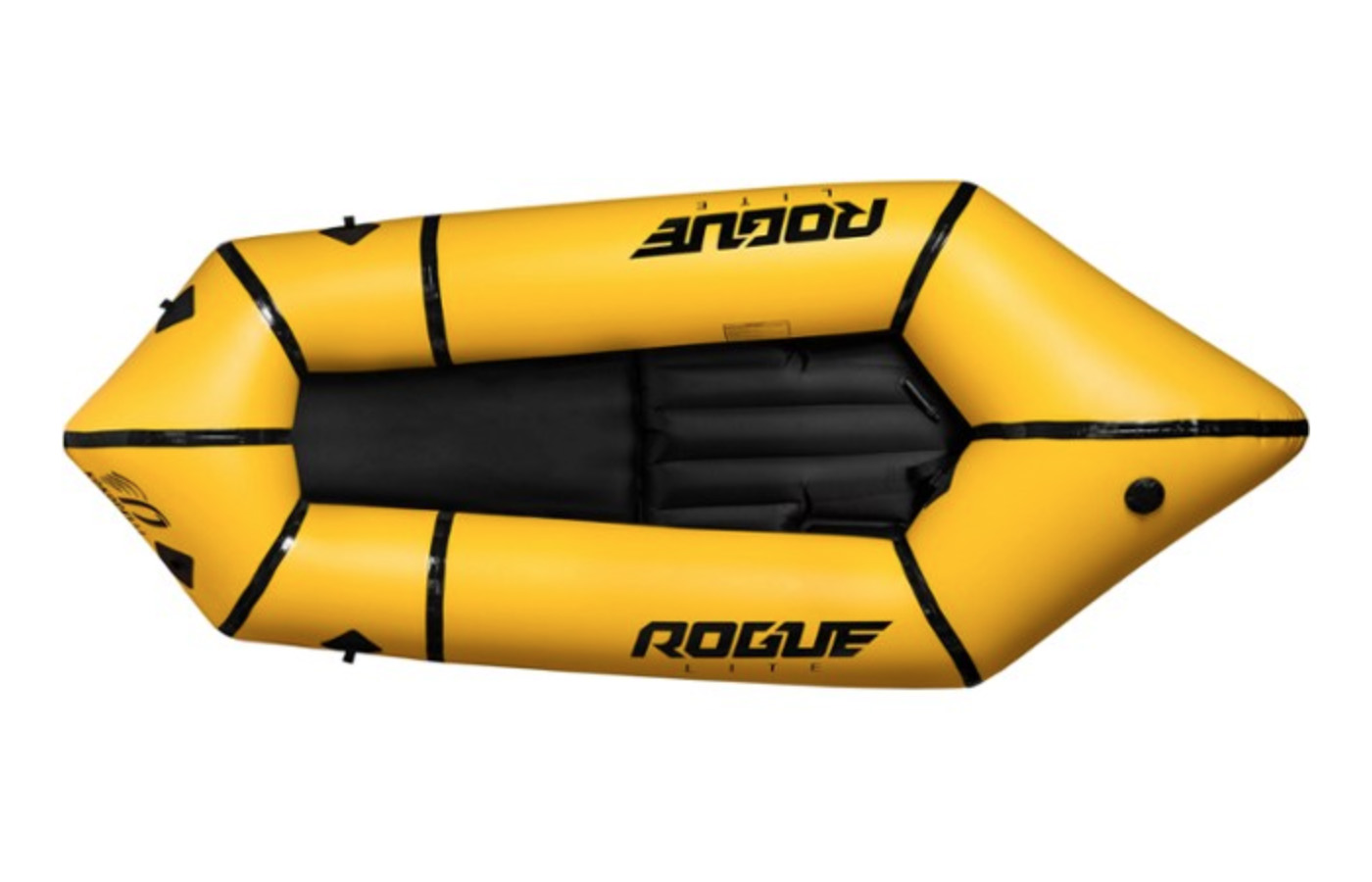 This Kokopelli raft is an excellent and light option under 5 lbs. It's really incredible to think about the access to lake and river systems you'll have with this thing rolled up inside your pack or strung to your bike: it goes down to the size of a roll of paper towels. Although, being lighter means that it is constructed for more gentle conditions like floating around and fishing alpine lakes or peaceful rivers. The floor is reinforced with Kevlar for extra durability and 4 nylon loop D-rings are present for tying down gear. The packed dimensions are 7×18 inches with a weight capacity of 250 pounds.
Alpacka Scout – $595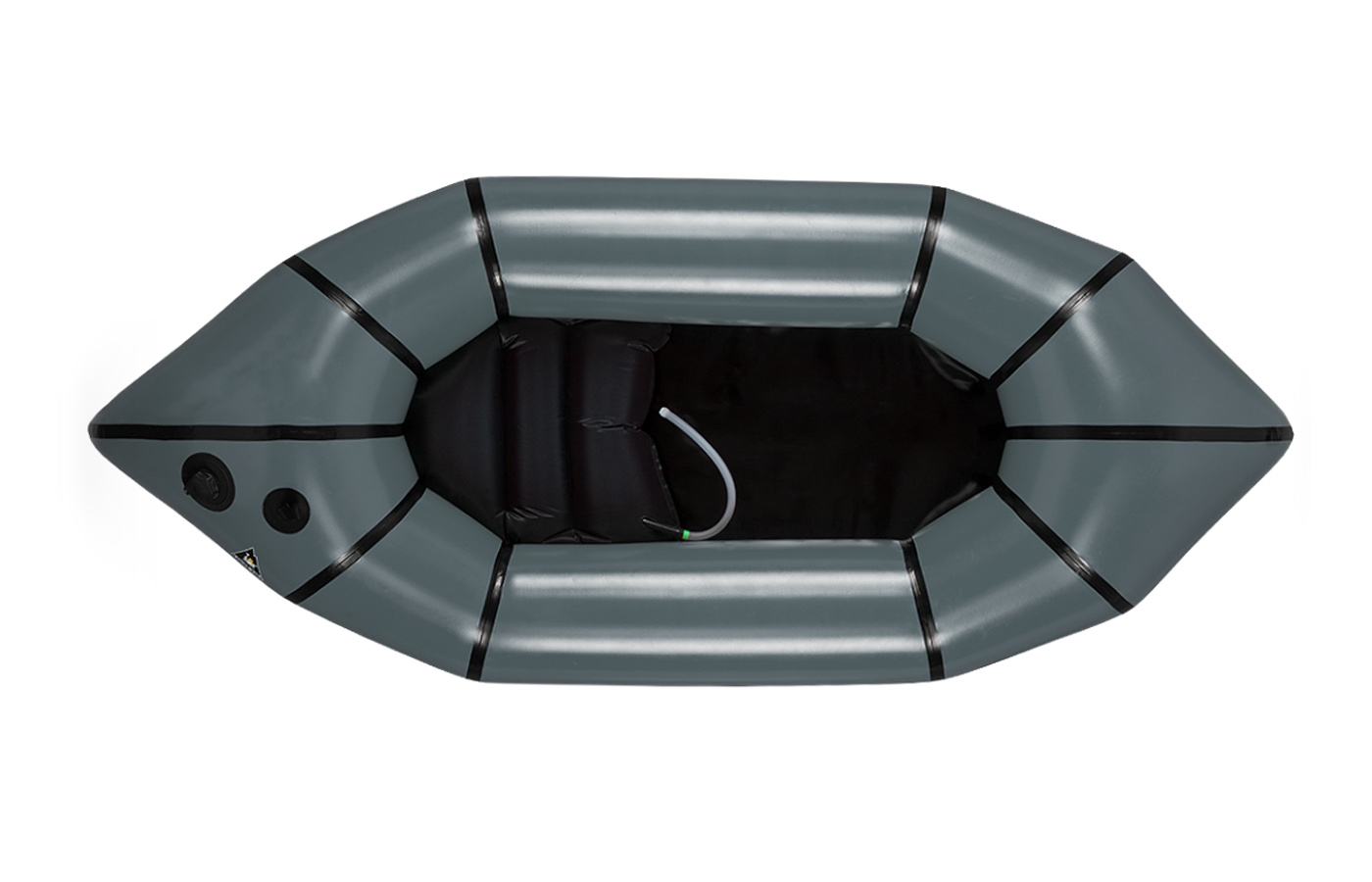 This raft is part of Alpacka's Ultralight Series – which is all about minimalism and the bare essentials. It has been thoughtfully designed for exactly what you need while keeping the weight down to a minimum – around 3.25 lbs. – which makes this raft a perfect companion for fastpacking, river crossings, canyoneering, and mountain lake fishing. It packs down to 15×5 inches and has a maximum capacity of about 225 pounds. There's always the possibility to upscale to the Ultralight Caribou at $795, a raft with similar elements but extra room and ties for carrying a bicycle on the bow.
Alpacka Gnarwhal – $1,500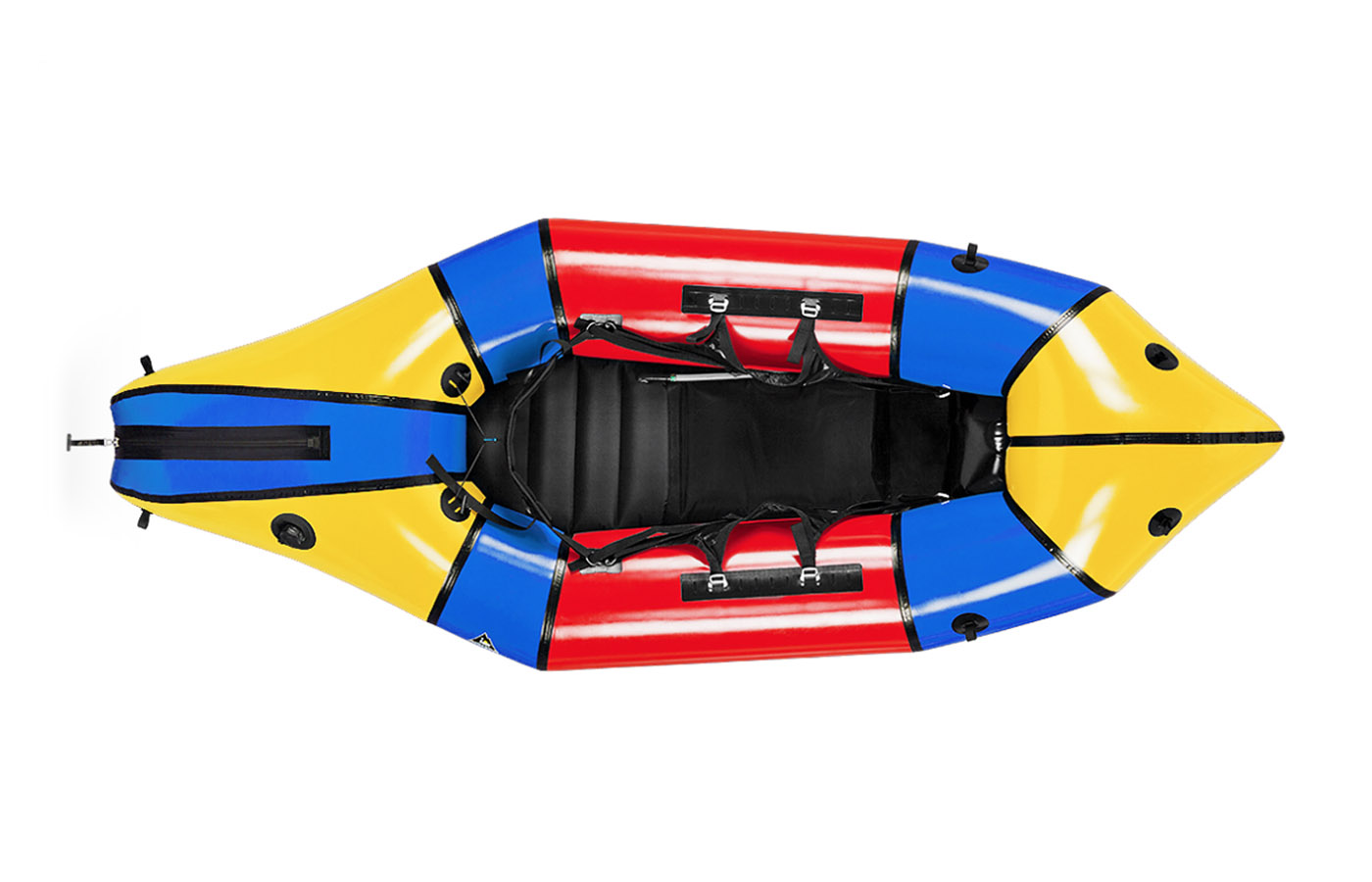 A handy dandy packraft can get you through places like the Grand Canyon or the Black Canyon of the Gunnison. This backcountry boat is part of the Whitewater series from Alpacka and is capable of handling Class IV-V whitewater runs. The Gnarwhal achieves a nice middle ground between great stability and good maneuverability. It weighs in around 7.7 lbs. and packs down to 20×7 inches, with maximum capacity of 450 pounds.
AIRE BakRaft Hybrid – $1,549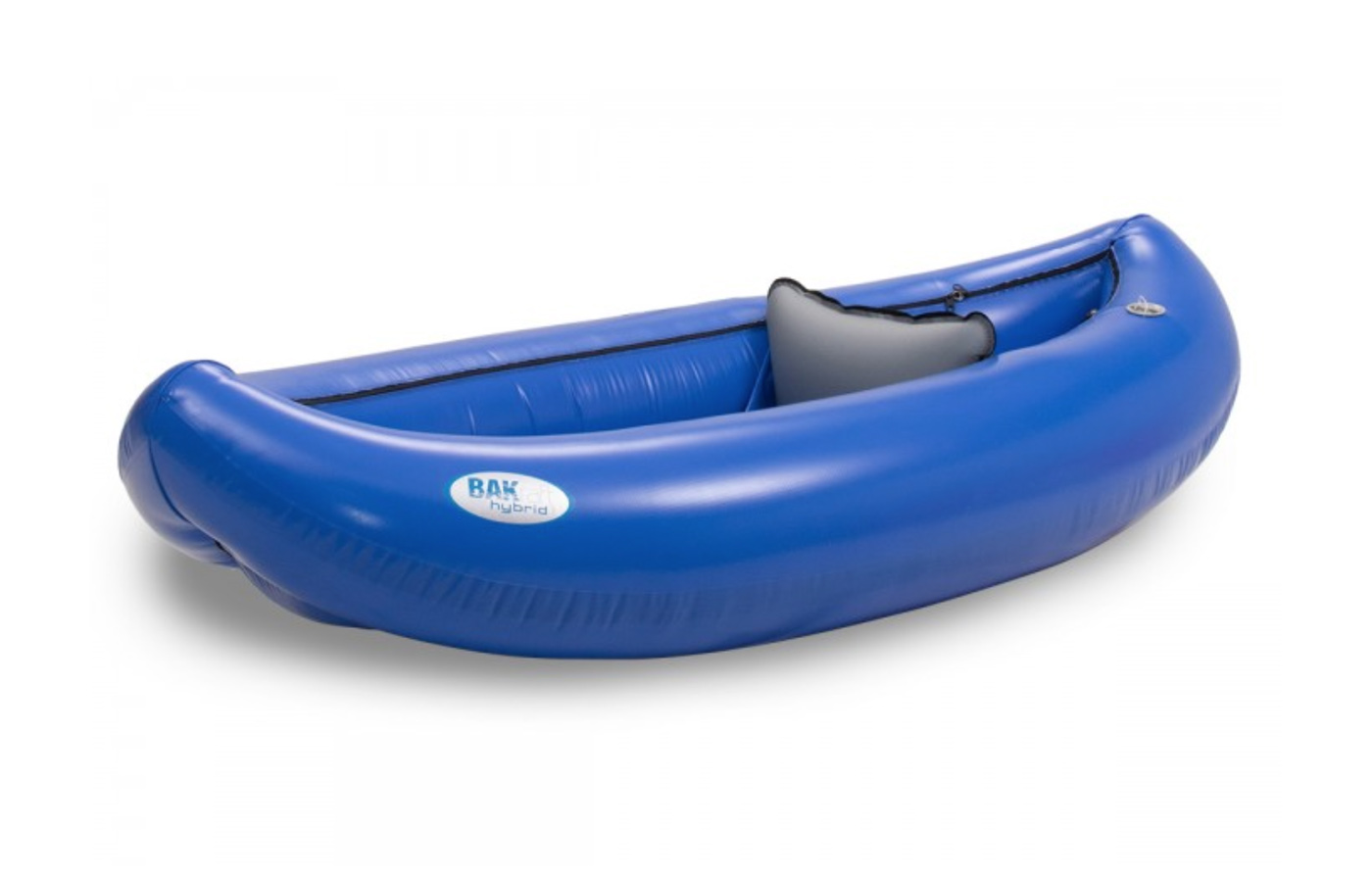 This inflatable watercraft looks more like a kayak or banana boat than anything else. But don't be deceived as this is no kid's pool toy. The AIRE BakRaft Hybrid can take action head-on. The BAKraft Hybrid is the lightest self-bailing of its design at 8.5 lbs. Also included is a top-off hand pump and thigh straps – useful to refine your control and handling of the raft.
Don't forget that it's a wise decision to invest in some extra gear, especially things like a PFD and helmet. They may take up extra space in your pack and add overall weight to the kit, but these items can be lifesavers in certain situations. Paddles are needed for certain, otherwise, you won't get very far. Happy packrafting! And if you are just learning about packrafting, read more about the basics here