The backdrop is the release of Liam Gallagher's song 'Why Me? Why Not?', which is a follow up to the 2017's 'As You Were'. And the occasion is to mark Liam Gallagher's all-time association with 'The Three Stripes', resulting in the LG SPZL, an exclusive from the adidas SPEZIAL collection.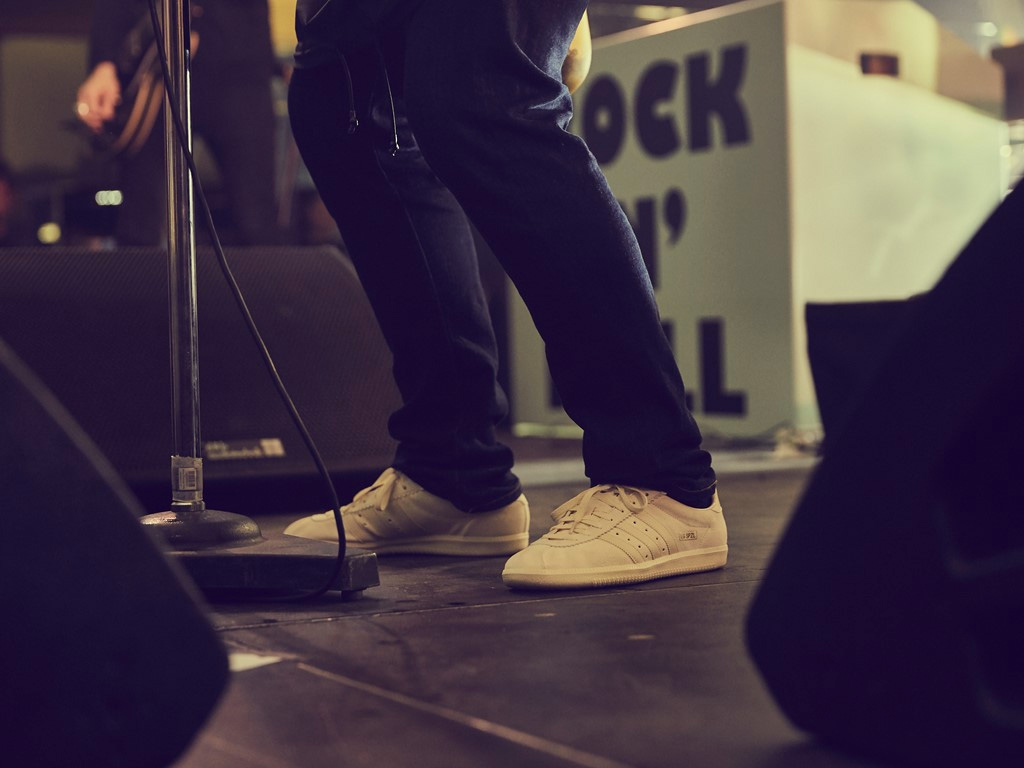 We first saw a teaser of the shoes back in early June, where END Clothing teamed up with Adidas at an exclusive gig at London's 'The Round Chapel'. However, the much anticipated shoes have kicked up a storm, and are already sold out completely.
Shoes that break the Internet
Liam's new single 'Why Me? Why Not?' is due out this month, and just ahead of its launch, we see the collaboration fructify. Apparently Liam has been crazy about his adidas trainers and adidas Kick, and wore them with a lot of dedication and pride.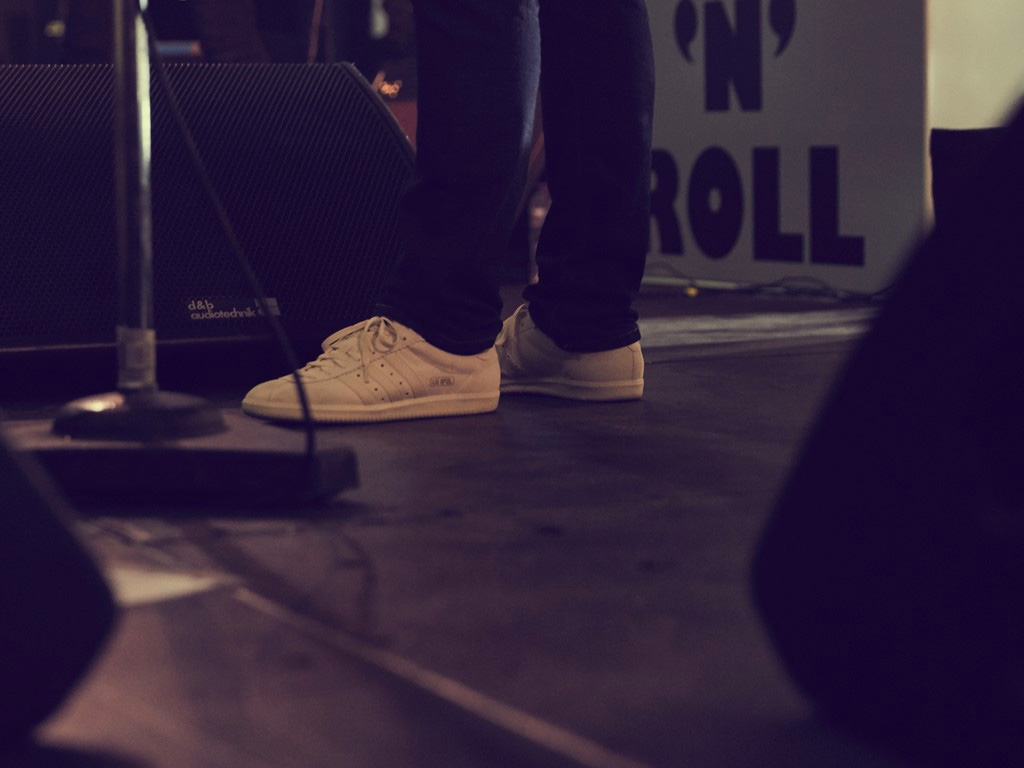 His favorite all-round adidas trainer is the adidas Barrington Smash and so endorsing The Three Stripes is a natural progression for him. While the solo number forms the base of this announcement, Liam along with his brother and ex-band mate Noel, was in the news recently with Foo Fighters drummer Taylor Hawkins suggesting a 'fan petition' to get Noel and Liam Gallagher the legendary rockers and former members of the British Band – Oasis, to reunite and perform.
LG SPZL is very creamy special
The limited edition sneakers sport a brand-new silhouette and have the cues of the classic Padiham Spzl. Sporting a cream-colored suede upper and some tonal leather detailing, the shoes look very sporty as well as classy thanks to the use of gold detailing on the side of the shoe.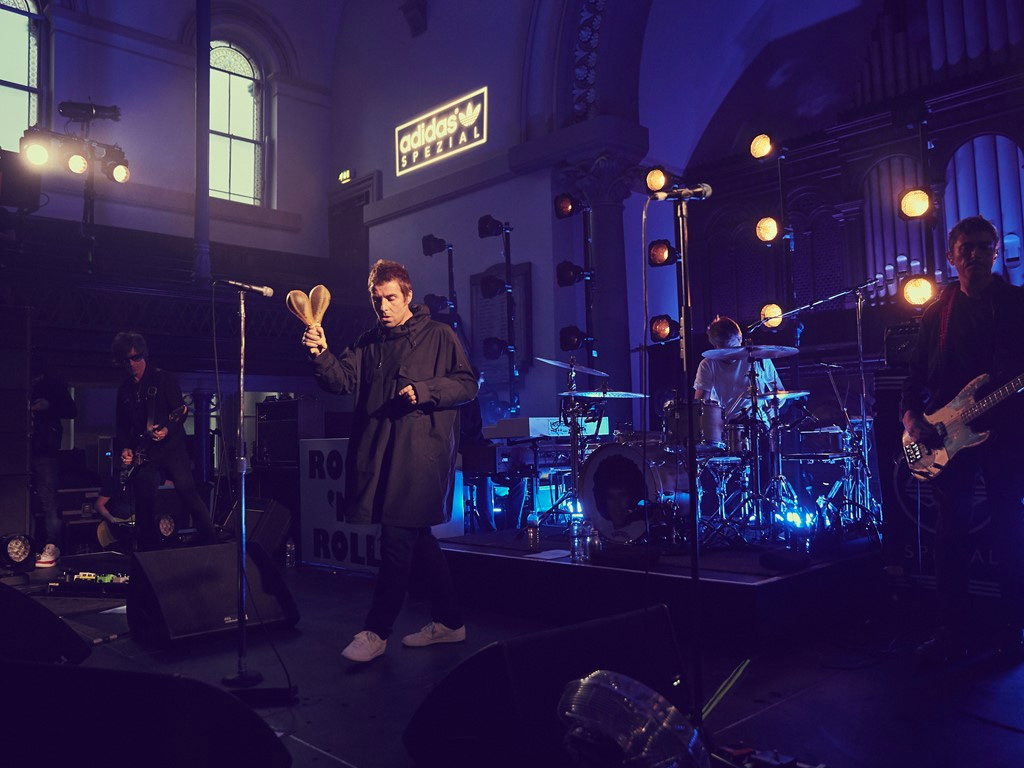 Despite being a subdued color, featuring Gallagher's face on the tongue in black – déja vu Stan Smith shoes – along with the words LG SPZL printed in gold on the side of the sneaker, give it the extra edge.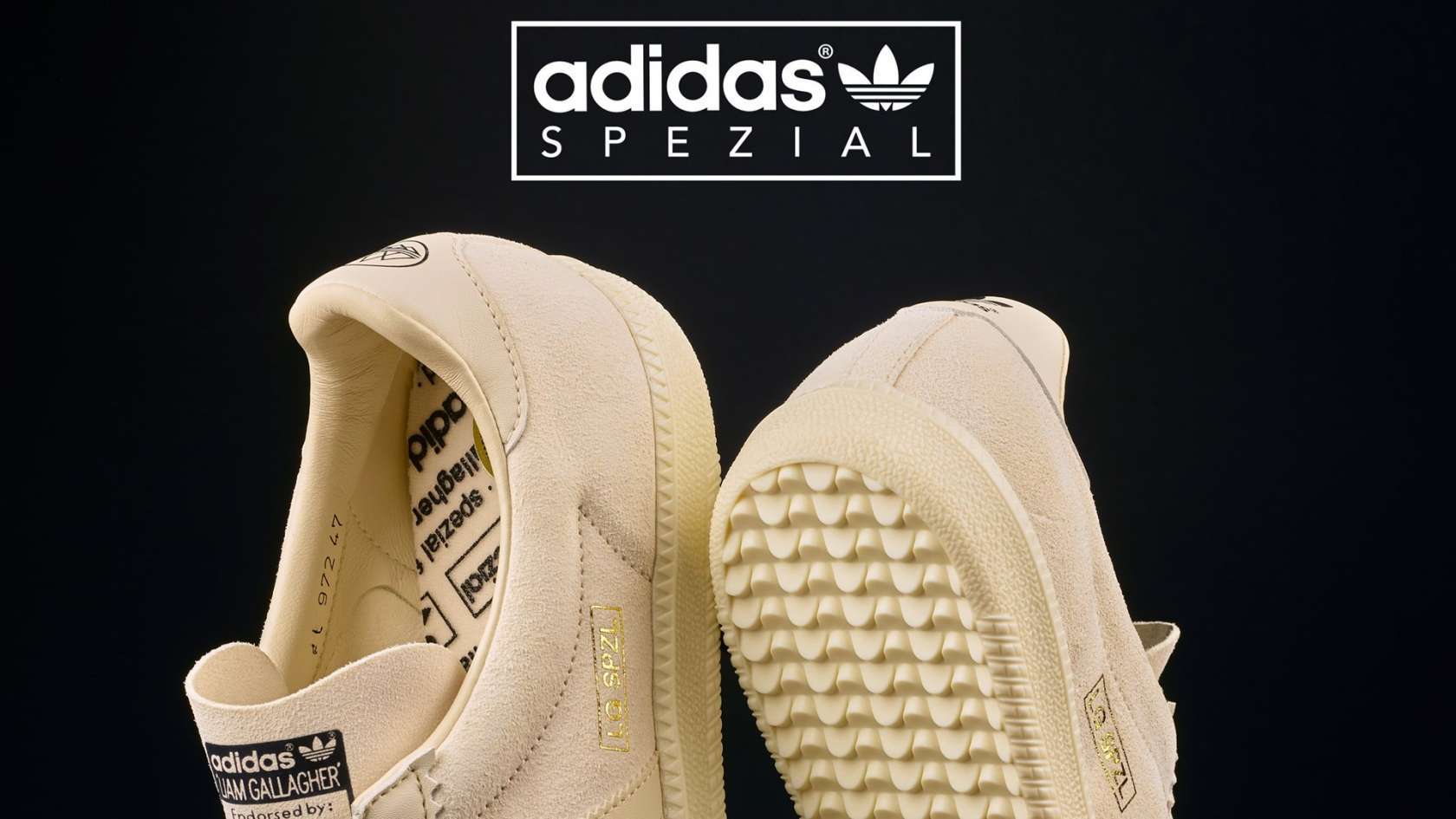 According to Gary Aspden, Liam liked the silhouette of the Padiham SPZL, however he preferred a 'neutral and understated' look for his collaboration. Perhaps this is why we see a very demure looking shoe, that is powerful enough to kick well! The tweaks in the shoes include a change in the upper pattern and a different tongue.
The shoes are currently sold out and those willing to take the plunge, can scout the grey market and pay a premium on them.