Sporting a titanium case, the Apple Watch Series 5 is the toughest iteration that we have seen from the company. Other case options include 100% recycled aluminum models in silver, gold, and space gray; stainless steel models in gold, space black, and polished. Apple is indulging in brushed space black models with this release and a white ceramic version as well.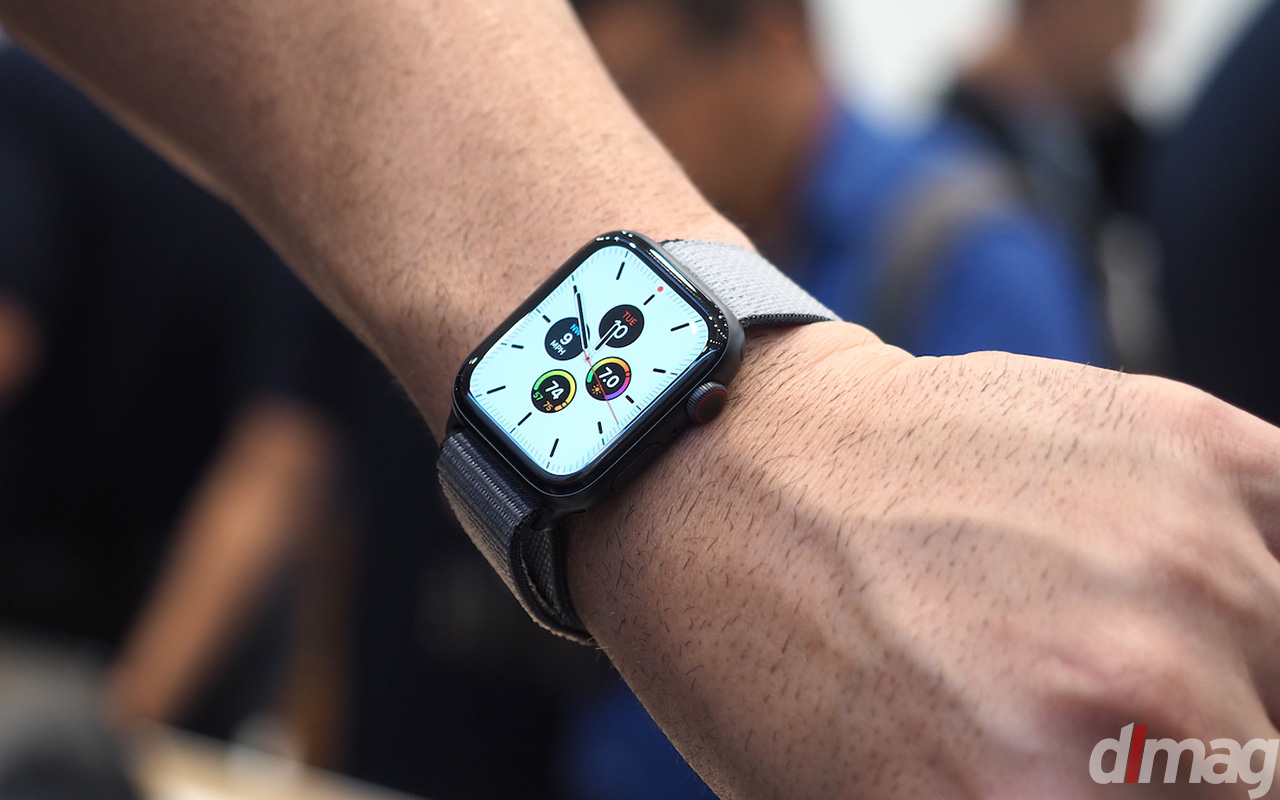 This however, is not the big news! The excitement in our lives is thanks to the fact that the watch now comes with an always-on retina display, making life convenient for those who like to peek at their watch, every now and then, to know the time. No longer will a blacked-out watch-face stare back at you.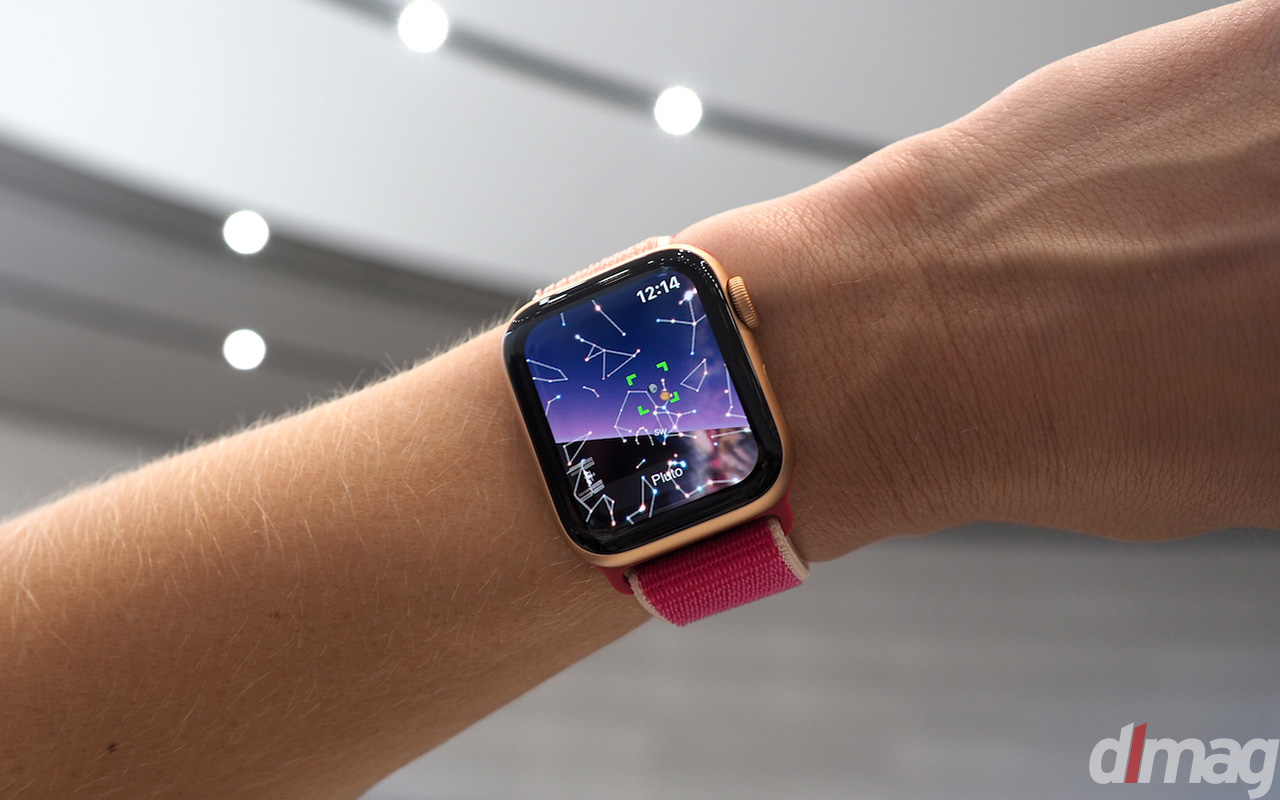 If you are concerned that this feature may drain the battery faster, then worry not. The always-on LTPO – low-temperature polycrystalline oxid – display, varies amid a 1Hz refresh rate up to 60Hz, and Apple assures around 18 hours of life on a single full charge. Even when the display is dimmed, you will be able to see the watch-face.
Never Get Lost with Your Series 5 Watch
Once you are done tripping over the always-on display, the next feature to turn your attention to is the built-in compass and this helps in making you view the way you are facing in the Maps App. With the improvements in the GPS capabilities, the watch seems to be the perfect match for those who hate to ask directions.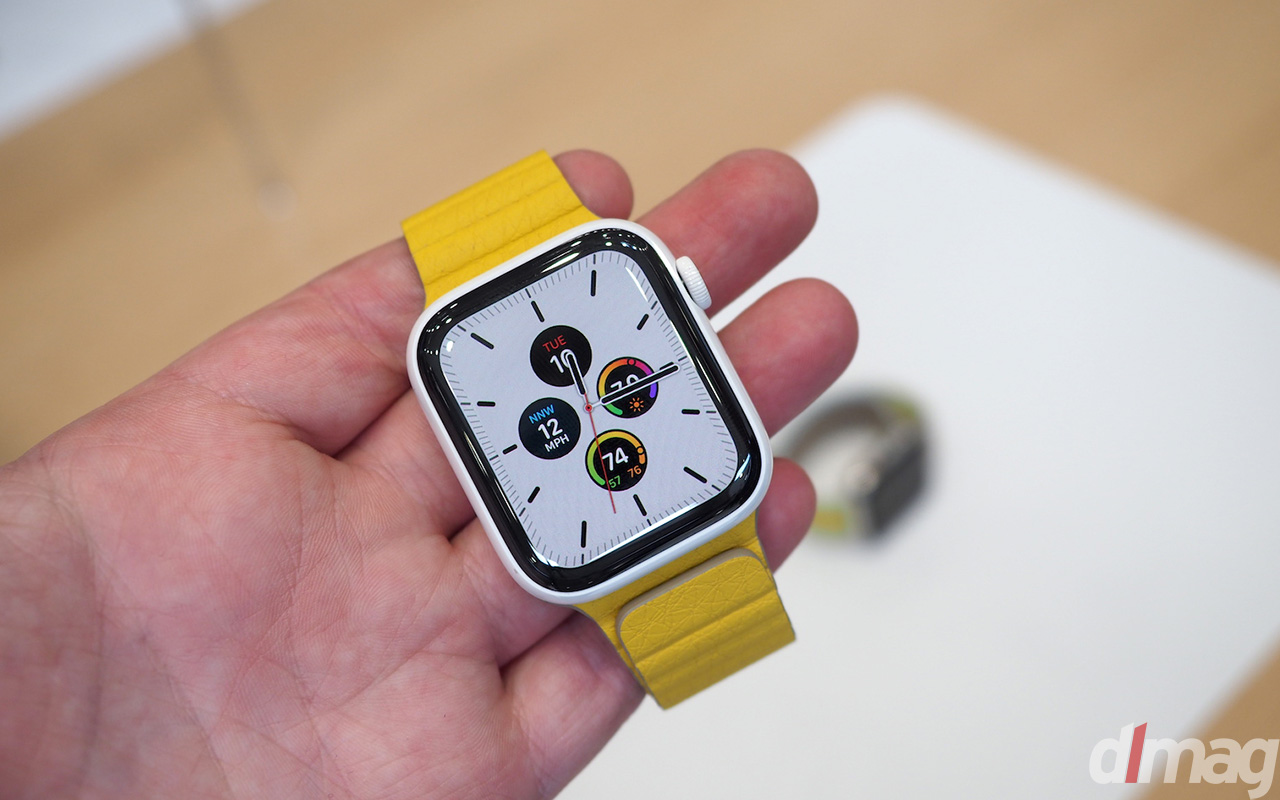 The cellular supported watches come with international emergency calling functionality for more than 150 countries across the globe. As far as tracking your health is concerned, the watch now has the ability to detect is you have this condition called AFib. Apple has also introduced three new health studies: the Apple Hearing Study, Apple Women's Health Study, and Apple Heart & Movement Study.
Apple with no Sleep
Although Apple has included an altimeter to the mix, the one thing that is still missing is the sleep tracker. Perhaps this exclusion stems from the fact that people tend to charge their watches during the night, so they may not be wearing the device whilst sleeping. It could also come from the fact that many are not comfortable sleeping with a watch – the footprint of a watch vs fitness band is different.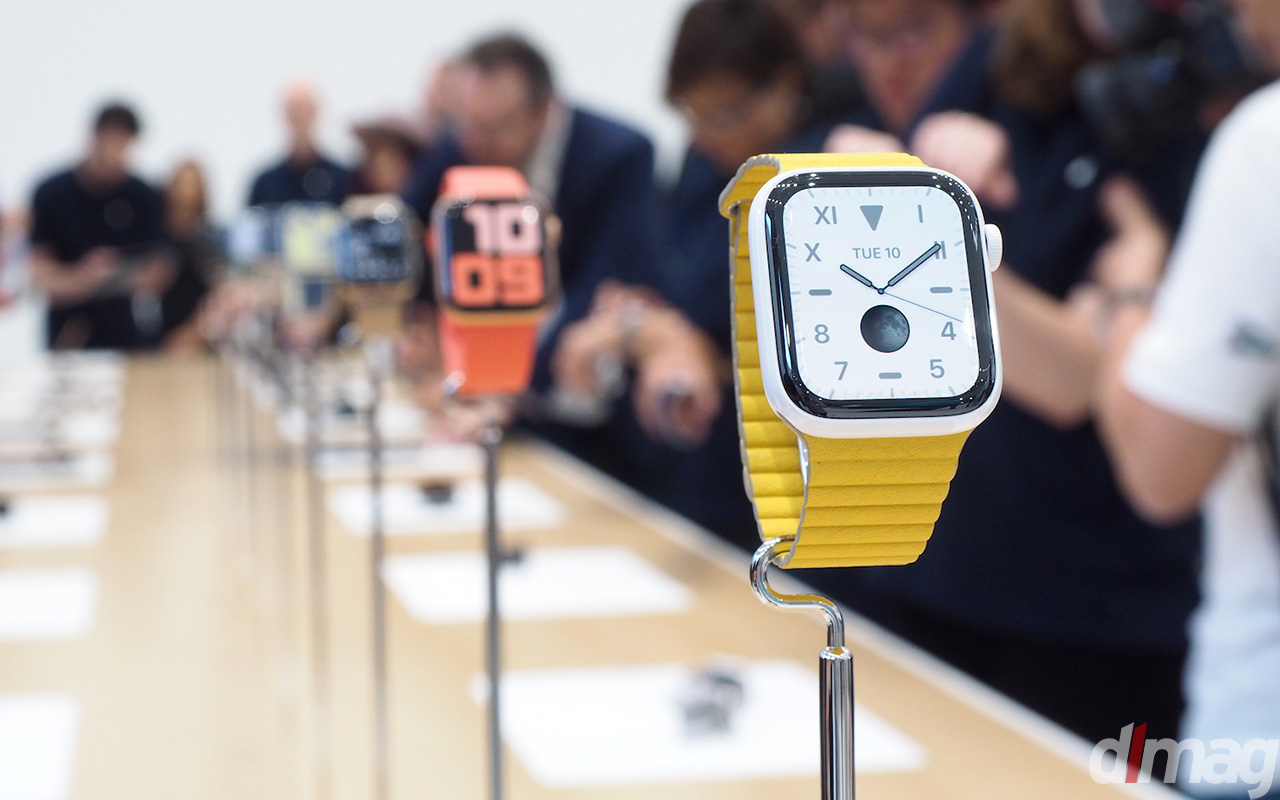 With options for customizations and special tie-ups with Nike and Hermès, you can expect the luxe vibe getting stronger. The GPS models start at $399 and GPS + cellular models beginning at $499. Prices may vary if you team the watch with customized straps via the Studio. The watches will be available from September 20th.