In a recent press release, Aston Martin and Brough Superior forged a partnership to build a new line of strictly limited edition motorcycles. And while both companies have yet to release official photos of this new bike, both names are revered in the motoring industry for luxury and class-leading performance.
In short, this new Aston Martin-inspired motorcycle built by Brough Superior is touted to combine exquisite engineering and knuckle-biting design.
The new motorcycle is the brainchild of both Aston Martin and Brough Superior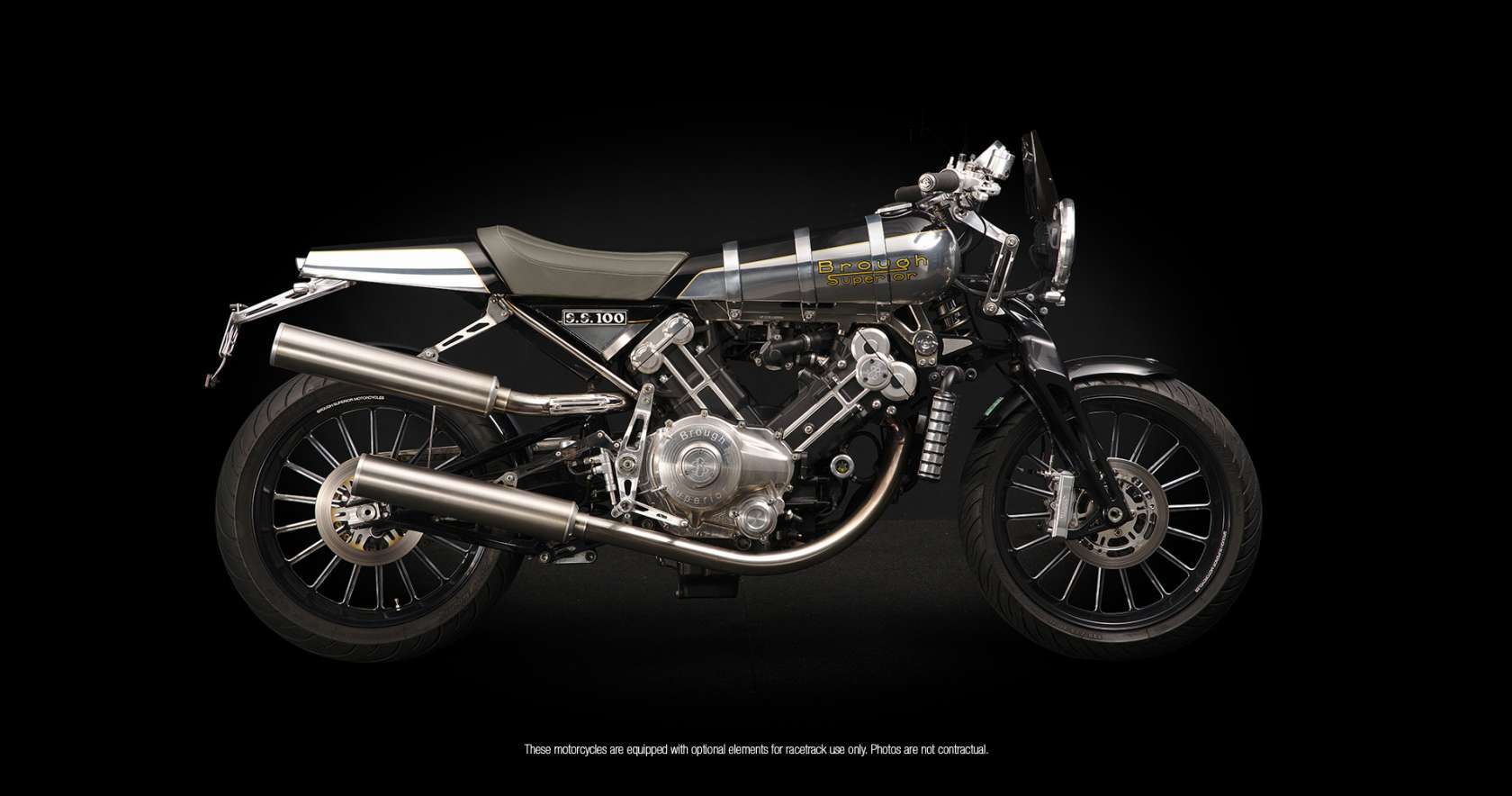 Remember the time Mercedes-AMG partnered with Ducati and MV Agusta? Those bikes were essentially Ducati production motorcycles with Mercedes colors. But in the new Aston Martin-Brough Superior motorcycle, the first new model is the brainchild of two of the most important people in this newly formed partnership.
No less than Aston Martin Executive Vice-President and CEO Marek Reichman and Brough Superior CEO Thierry Henriette were behind the new motorcycle's design. Apparently, both gentlemen are dyed-in-the-wool motorcycle enthusiasts.
Brough Superior was established in 1919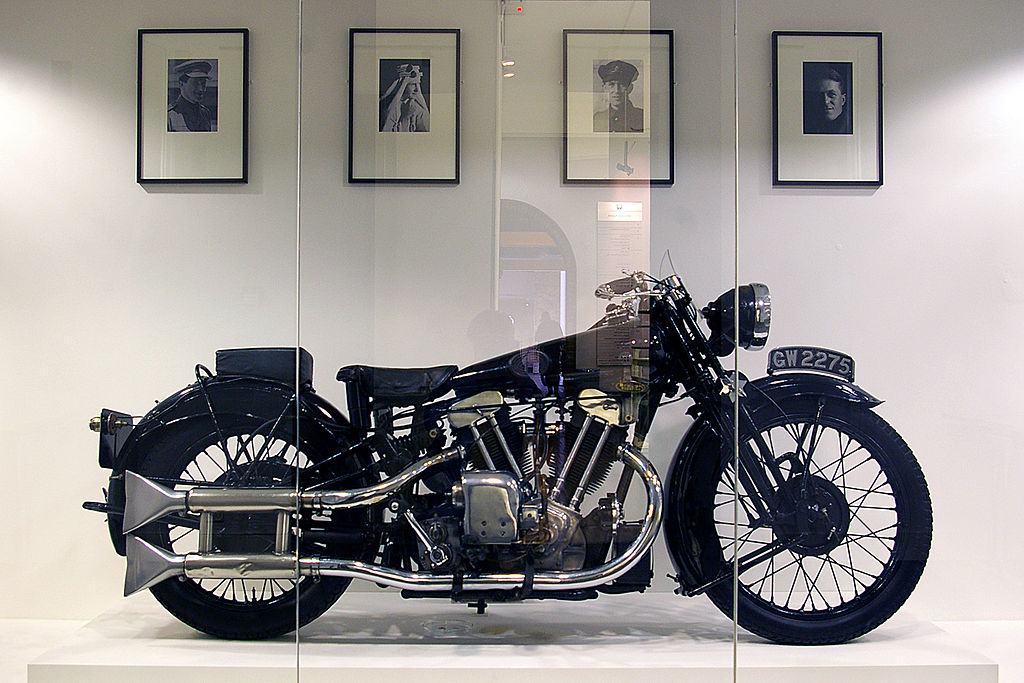 In order to fully comprehend the significance of this new partnership, it's time for a brief history lesson. Established in Nottingham, England, Brough Superior (pronounced as "Bruff") is touted by classic motorcycle blokes as the Rolls-Royce of motorcycles.
The company was established by George Brough in 1919. The second world war brought an end to production in 1940, but vintage motorcycle enthusiast Mark Upham bought the rights to the Brough Superior name in 2008.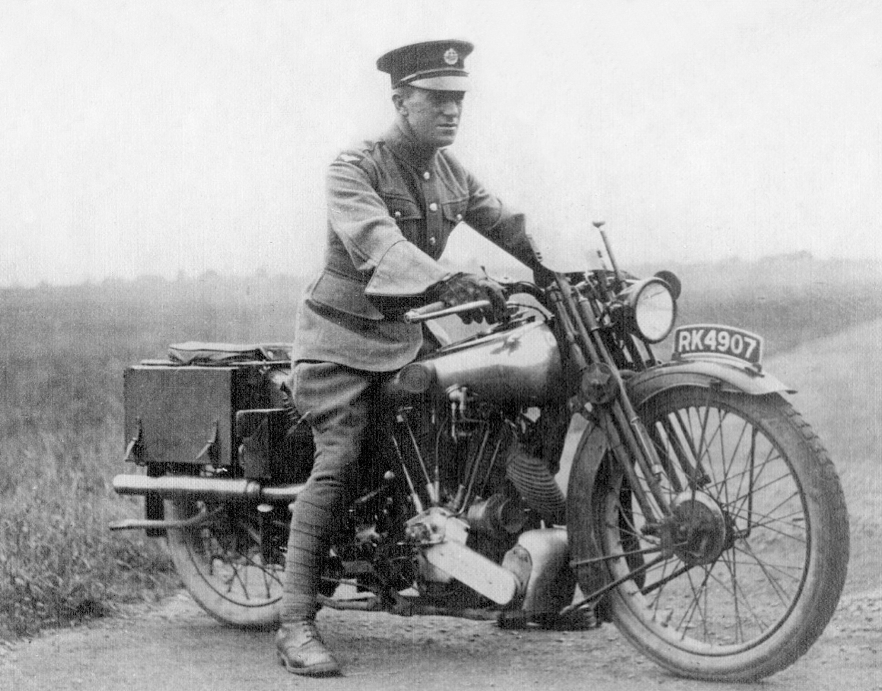 Brough Superior produced 19 models and around 3048 motorcycles between 1919 and 1940. One of their most notable clients is no other than Thomas Edward Lawrence himself, who is more popularly known as Lawrence of Arabia. In fact, he loved the motorcycles so much he owned a total of eight Broughs.
Unfortunately, Lawrence of Arabia died from severe injuries as he crashed his seventh motorcycle. During that time, the eighth unit was still in order. Now, the actual eighth motorcycle is on display at the Imperial War Museum in England.
Brough motorcycles are all about excellent performance and superior quality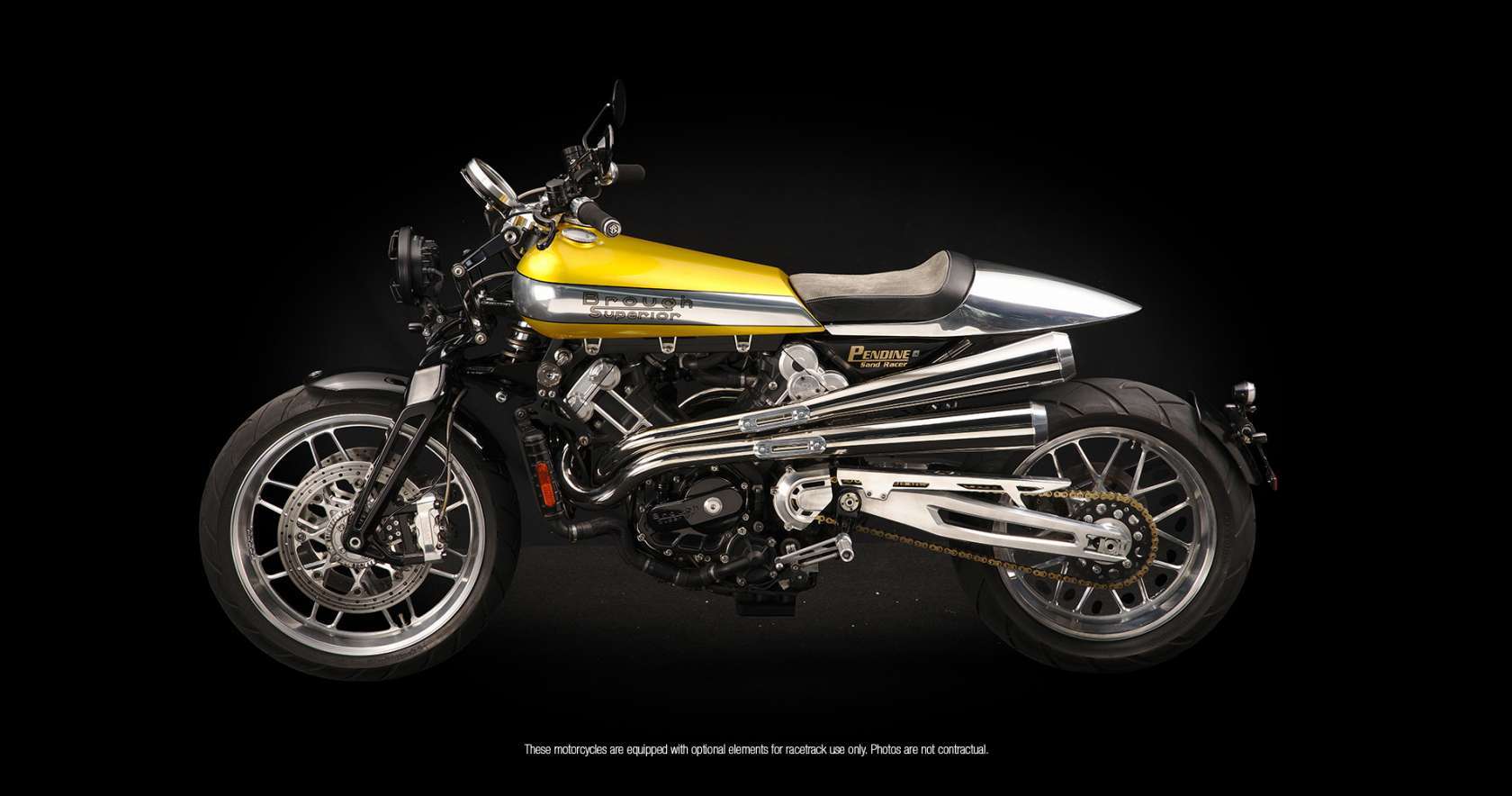 Mind you, Brough Superior motorcycles wouldn't be called the Rolls-Royce of motorcycles for nothing. Each Brough motorcycle is assembled twice to ensure the fit and finish of all related components. In fact, the Brough name was considered rare and expensive back in the day.
Back in the late 20s and early 30s, Brough Superior motorcycles will set you back around £100 to £190, which is pocket-change in today's money. But back then, the average annual salary of a blue-collared British worker was only £200. If you could afford a Brough Superior motorcycle in 1930, you most likely belong to the wealthy elite.
This is the first time those iconic Aston Martin wings will appear on a motorcycle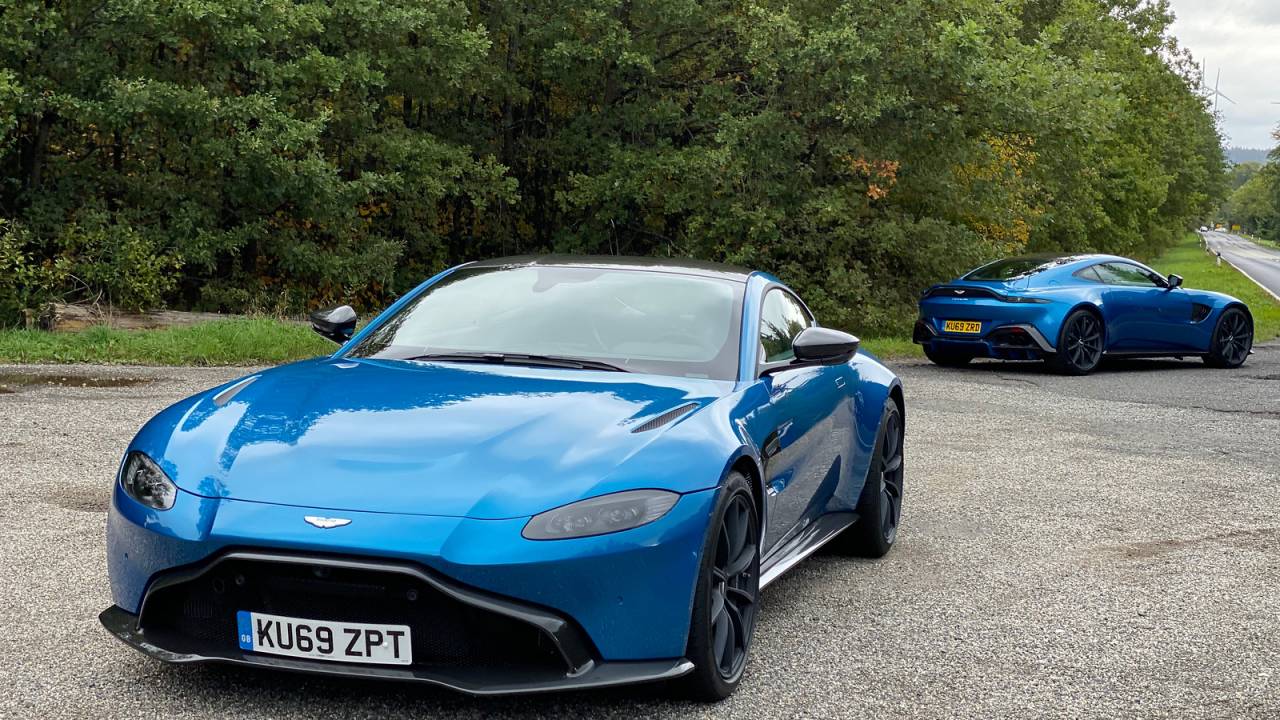 Aston Martin is revered for building the most beautiful cars in the world. The British carmaker is expanding its portfolio with the new Vantage AMR sports car, and adding the Aston Martin wings on a motorcycle is the next logical step.
"This is a fascinating and very popular project for myself and my team. The opportunity to collaborate with Brough Superior has given us the chance to bring our own unique views on how beauty and engineering can combine to create a highly emotive piece of vehicle design," said Marek Reichman, Vice-President and CEO of Aston Martin. "We're excited about the end result and can't wait to see the reaction the motorcycle receives when it is revealed next year."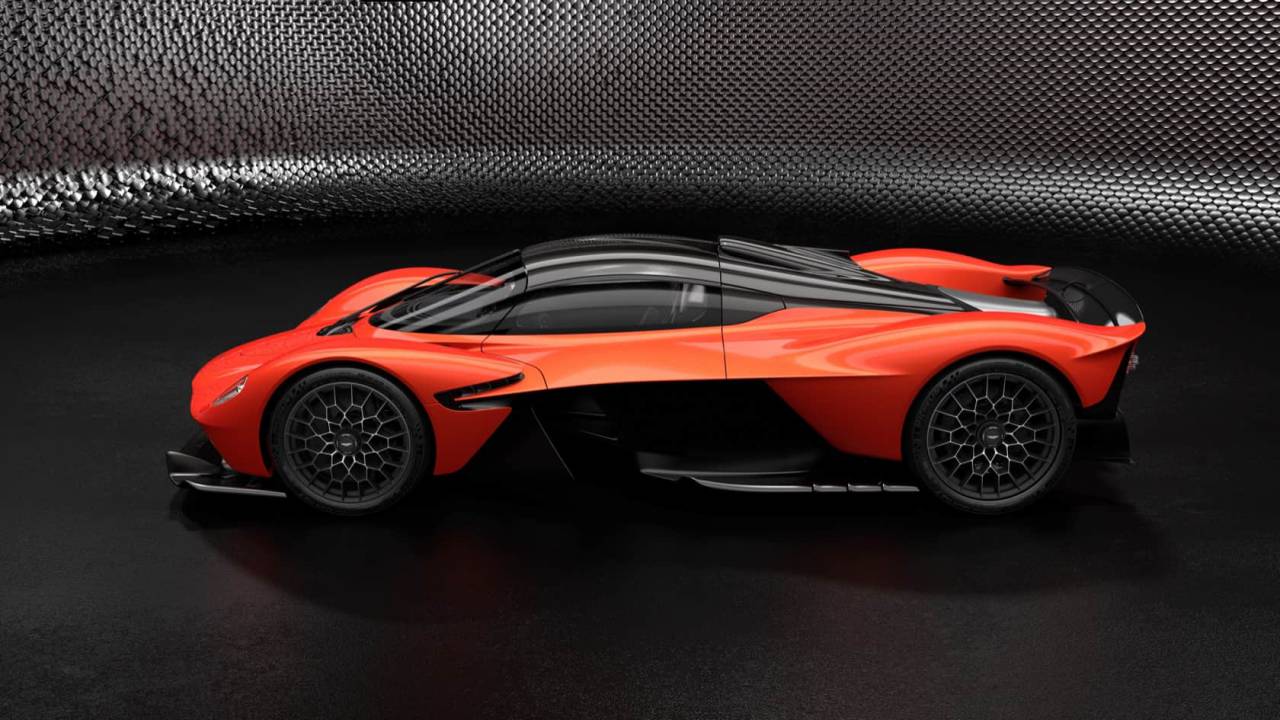 According to Brough Superior CEO Thierry Henriette, collaborating with Aston Martin for a new motorcycle is the chance to showcase breathtaking craftsmanship, the finest materials, and clever engineering solutions in a new package. "Aston Martin and Brough Superior are two luxury automotive manufacturers sharing the same passion for exclusive design and performance," said Henriette. "The idea of developing a motorcycle in a frame of a close partnership came naturally."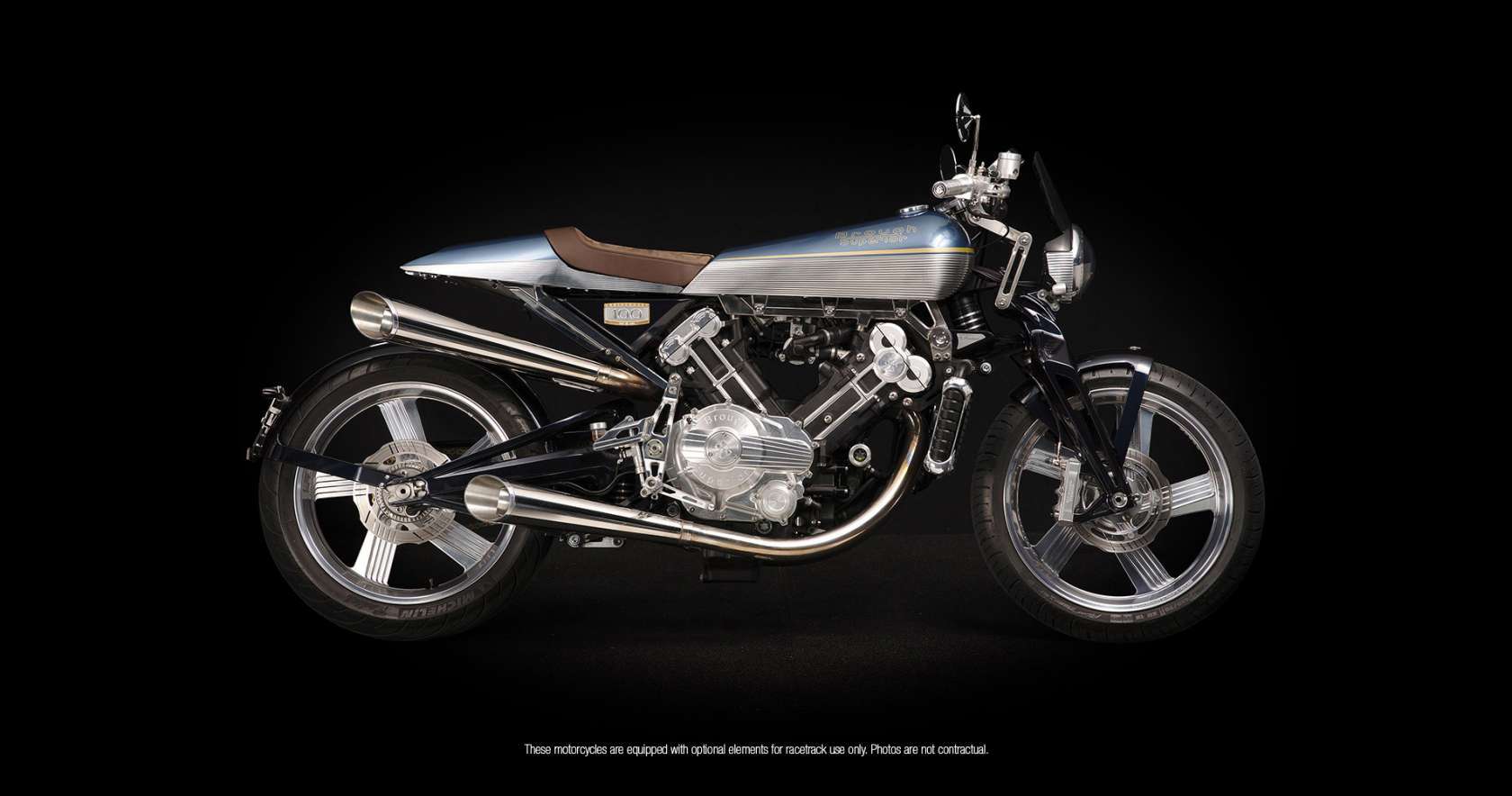 There are no exact details yet on the new Aston-Brough motorcycle. But according to both companies, this limited-edition bike will be unveiled at the EICMA trade show in Milan, Italy on the fifth of November 2019.