The Aston Martin brand has always been associated with impeccable luxury. However, what happens when Aston Martin teams up with the House of Bijan, which is known amongst the wealthy and elite as the most expensive men's store in the world?
Yes, you get the Aston Martin DBS Superleggera Bijan Edition. It's the ultimate custom DBS and is naturally finished in Bijan's signature yellow shade.
The Aston Martin DBS Superleggera is the third Bijan automobile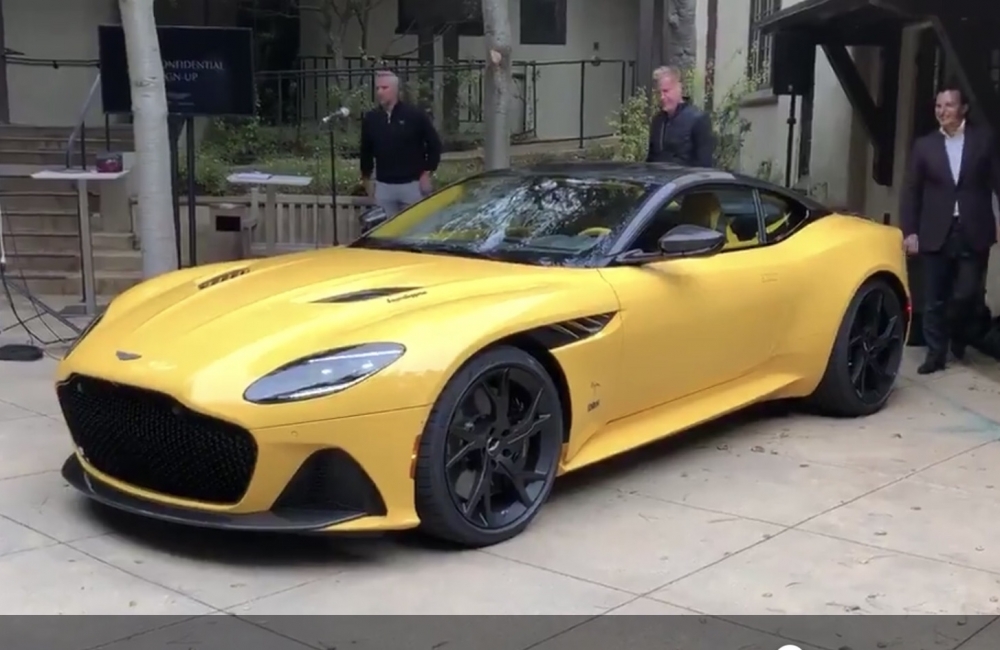 Aston Martin's DBS Superleggera is the third bespoke automobile in Bijan's collection. The first is a 2008 Bugatti Veyron 16.4 Coupe followed by a 2014 Rolls-Royce Drophead Phantom Coupe. It's hard to miss all these Bijan Limited Edition vehicles when you're strolling along Rodeo Drive since all cars are wearing Bijan yellow exterior paint.
But in the Aston Martin DBS Superleggera Bijan Edition, the bonnet has ghosted paisley patterns unique only to Bijan. However, most of the designer work is evident upon stepping inside the car.
Alligator leather is standard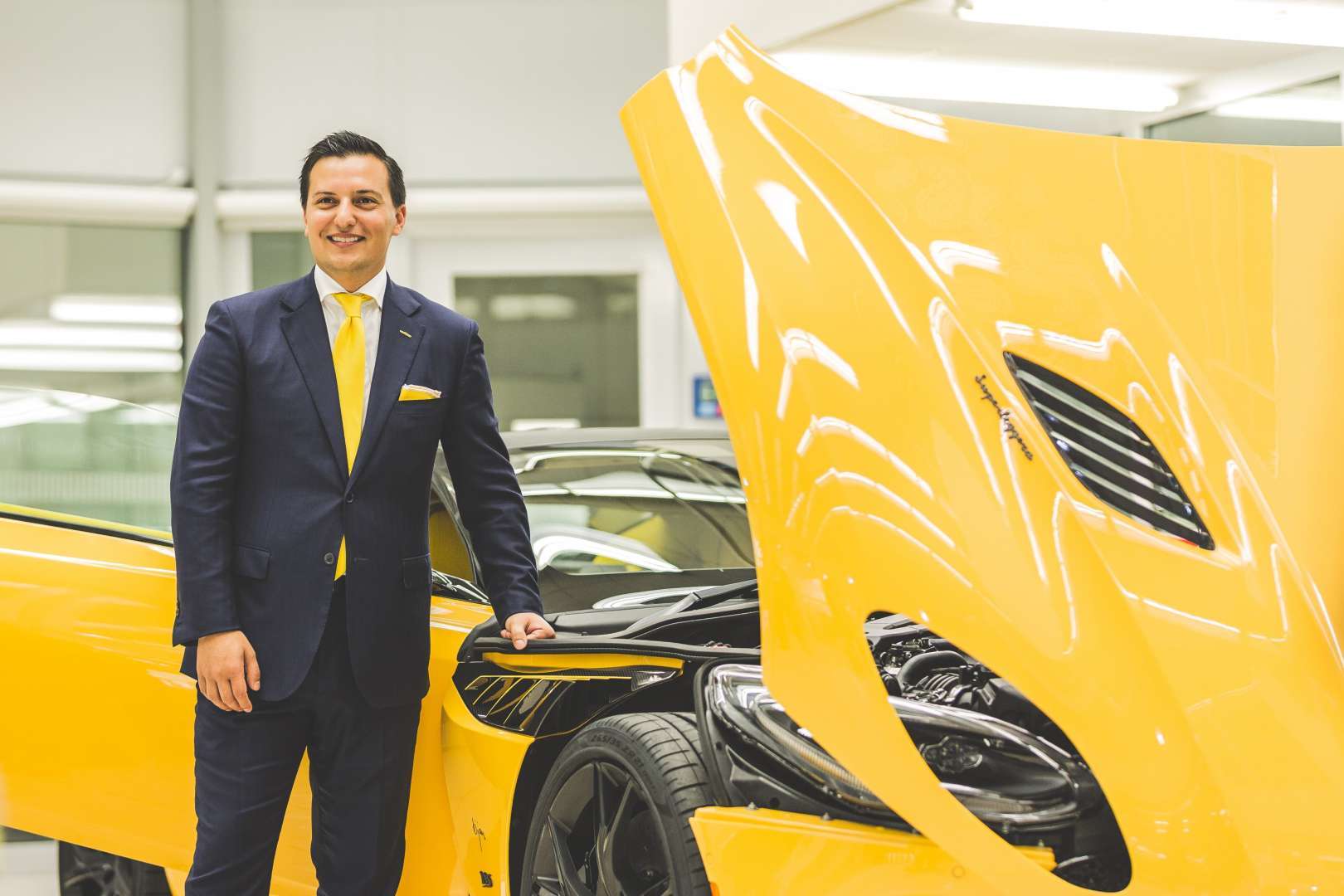 Established in 1974 by Bijan Pakzad, the fashion house is now run by son Nicholas Bijan. Prominent clients include fashion designers like Tom Ford and Giorgio Armani, past American Presidents including George Bush, Bill Clinton, and Barrack Obama, and the Shah of Iran.
The House of Bijan is known for its $1,000 ties, $10k suits, and $30k crocodile sweatshirts. In the DBS Superleggera Bijan Edition, you also get soft alligator leather for the upholstery detailing along with exotic wood trim, which can be customized with the owner's initials.
But since we're talking about a Bijan Limited Edition car, you'll also find the Bijan insignia graphic on both the exterior and interior of the car.
It's available as a coupe or convertible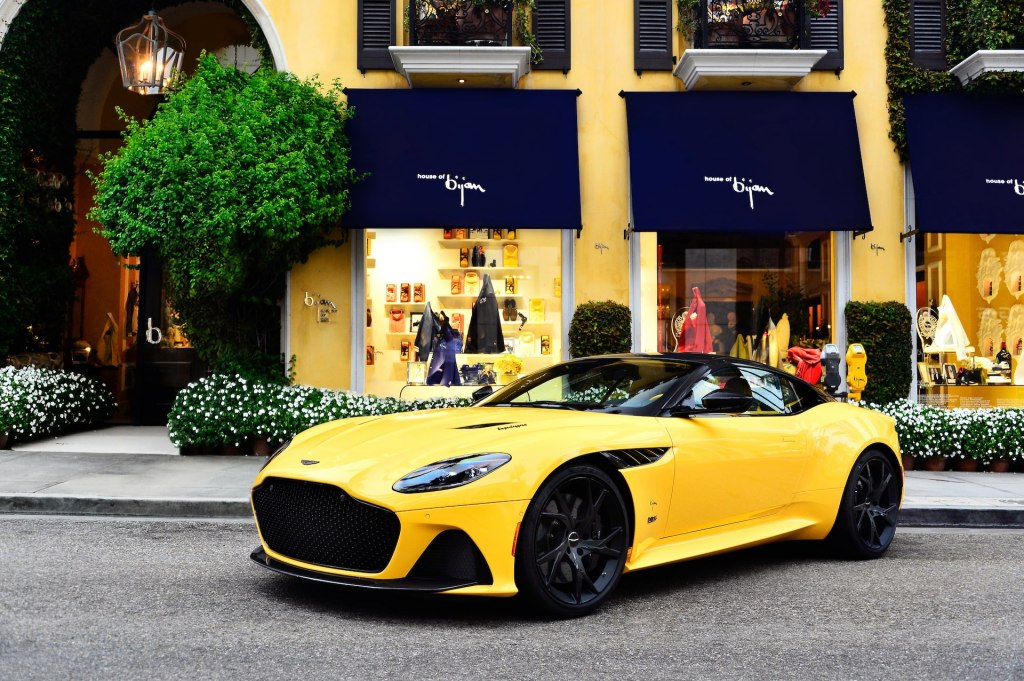 It doesn't matter if you prefer a hardtop coupe or soft-top convertible. Aston Martin's DBS Superleggera Bijan Edition is available in both coupe and volante specifications. No matter which you choose, you get a screaming twin-turbocharged 5.2-lite V12 motor producing 715-horsepower and 664 pound-feet of torque.
All that power is routed to the rear wheels via a new eight-speed automatic. With such ridiculous numbers, the car is capable of accelerating from 0 to 60 mph in 3.4-seconds. The top speed is rated at 211 mph, which makes it a seriously fast grand touring supercar.
Our Editor in chief Vincent Nguyen was so smitten by the DBS Superleggera that he literally fell in love. "Greatness is the blistering performance, certainly, but it's also that addictive tingle delivered in splashy bursts to our frontal lobes," said Nguyen. "I don't just admire this car. I love it to bits."
The Bijan Edition DBS Superleggera won't be cheap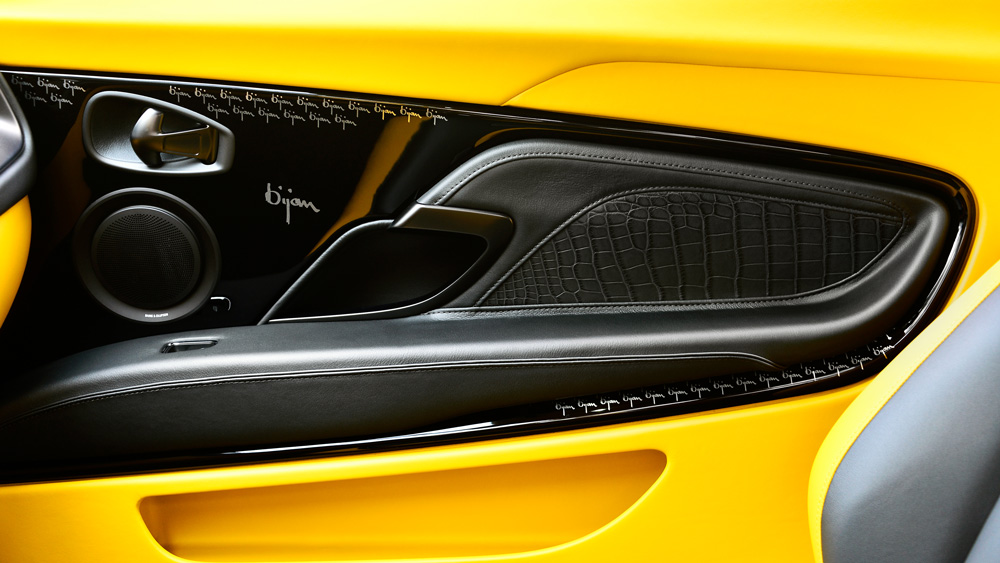 What else can you expect from a vehicle commissioned by the world's most expensive menswear store? The 2019 Aston Martin DBS Superleggera starts at around $305,000 but we're expecting the Bijan Edition to cost more than that.
If you're interested in the latest creation by the folks at Q by Aston Martin and House of Bijan, this limited-edition DBS Superleggera is available by order through authorized Aston Martin dealers.
You can also order the vehicle directly from the House of Bijan at 443 N. Rodeo Drive Beverly Hills, California. Don't forget to book your appointment in advance as the House of Bijan does not accommodate walk-in clients.