Aston Martin's DBX SUV is probably the most anticipated new car from the British automaker. A couple of months ago, Aston Martin revealed the DBX outside the new St. Athan manufacturing plant in Wales. Although the vehicle was covered in camouflage, it gave us a taste of what's to come from the very first Aston Martin SUV.
And now, we got word the DBX is entering the final stages of development. Apparently, it will enter the SUV party with some serious muscle courtesy of a turbocharged 4.0-liter V8 engine. Even though competitors like the Lamborghini Urus, Porsche Cayenne, and Rolls-Royce Cullinan are bragging more power under the hood, Aston says the DBX can do so much more than travel quickly in a straight line.
The new DBX is currently undergoing testing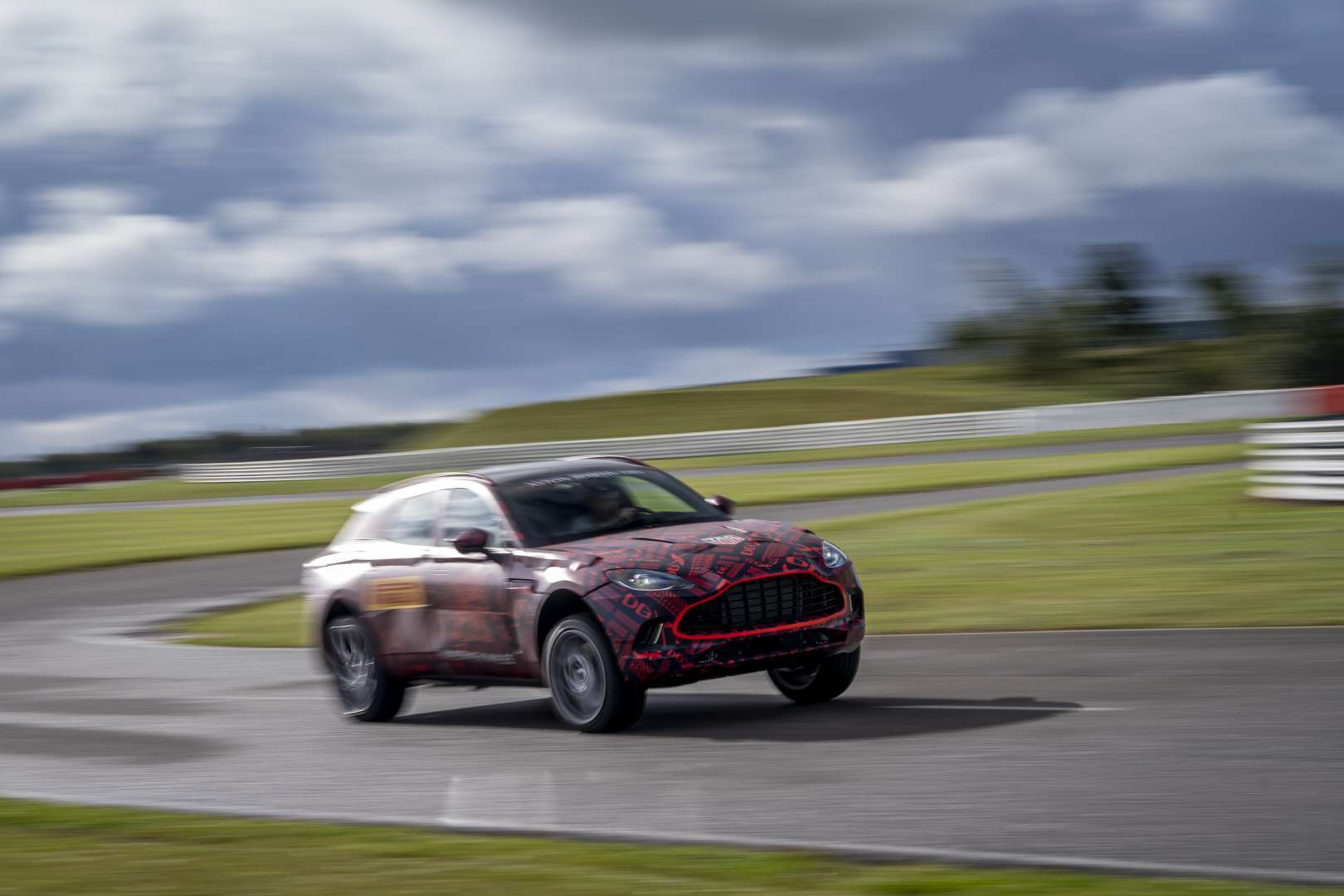 In fact, Aston Martin said the new DBX is entering the most comprehensive testing regime of any Aston Martin today. Since the DBX is a family-friendly SUV (and not a two-seat grand tourer), it needs to perform multiple roles: sports car, family hauler, and comfortable grand touring machine. Because of this, the blokes at Aston are working double-time to make sure the DBX is capable of fulfilling those parts and more.
The Aston Martin DBX is currently undergoing real-world testing and evaluation at various locations worldwide. This includes the company's key engineering centers at Silverstone, UK and at the Nurburgring Nordschleife in Germany.
The Aston Martin DBX has the performance merits of a supercar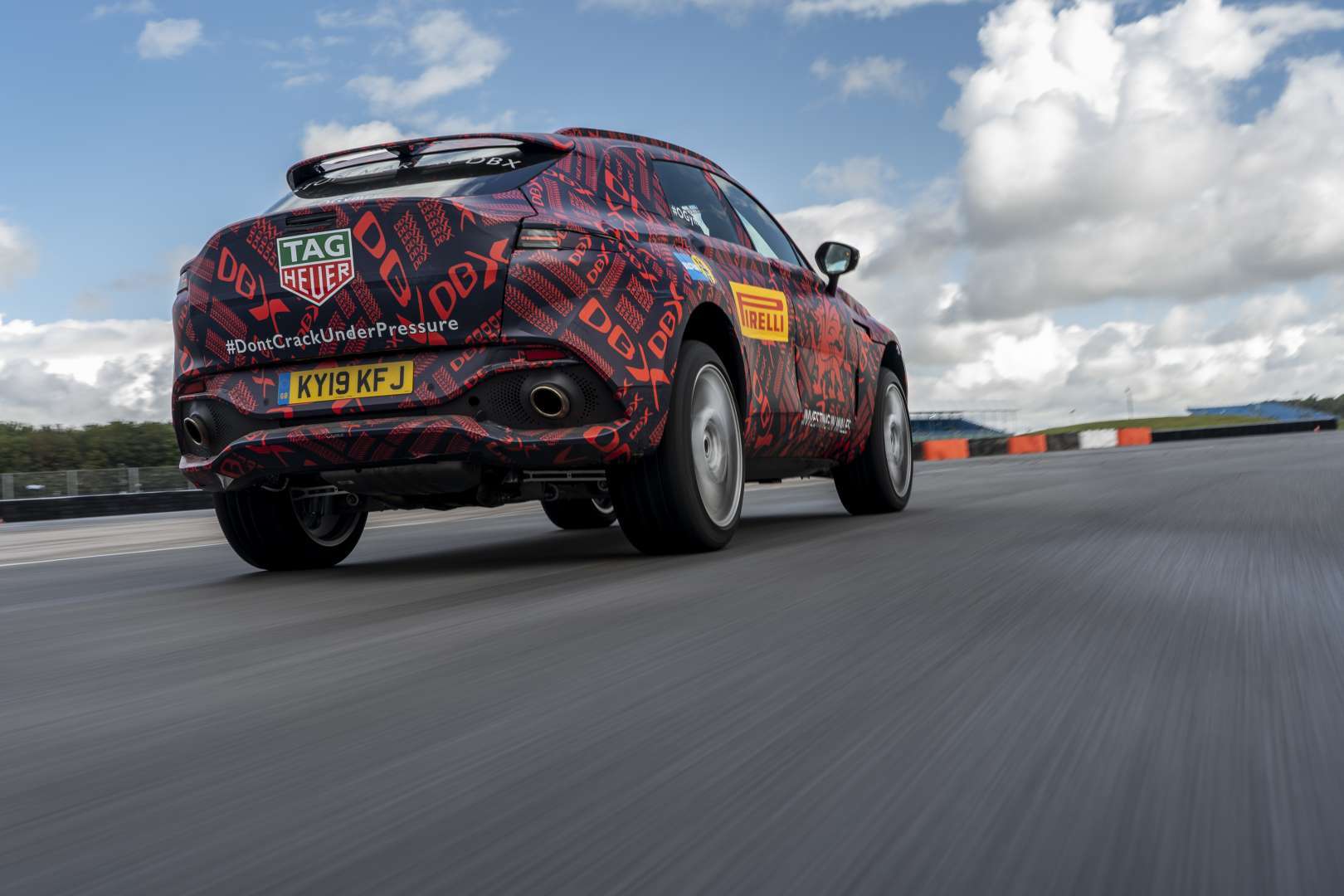 Aston Martin is quick to point out the DBX is not an ordinary family SUV. As it turns out, the DBX proudly displayed its performance DNA while conducting durability testing in Germany. It can attack a corner just as fast as the Vantage while it achieved braking figures similar to the ultra-desirable DBS Superleggera.
And because the new DBX can stop and go like a super GT car, Aston Martin's engineering team are regularly clocking sub-8-minute lap times at the Nurburgring, which is impressive for a family SUV.
Aston Martin confirms the DBX will have a turbocharged V8 motor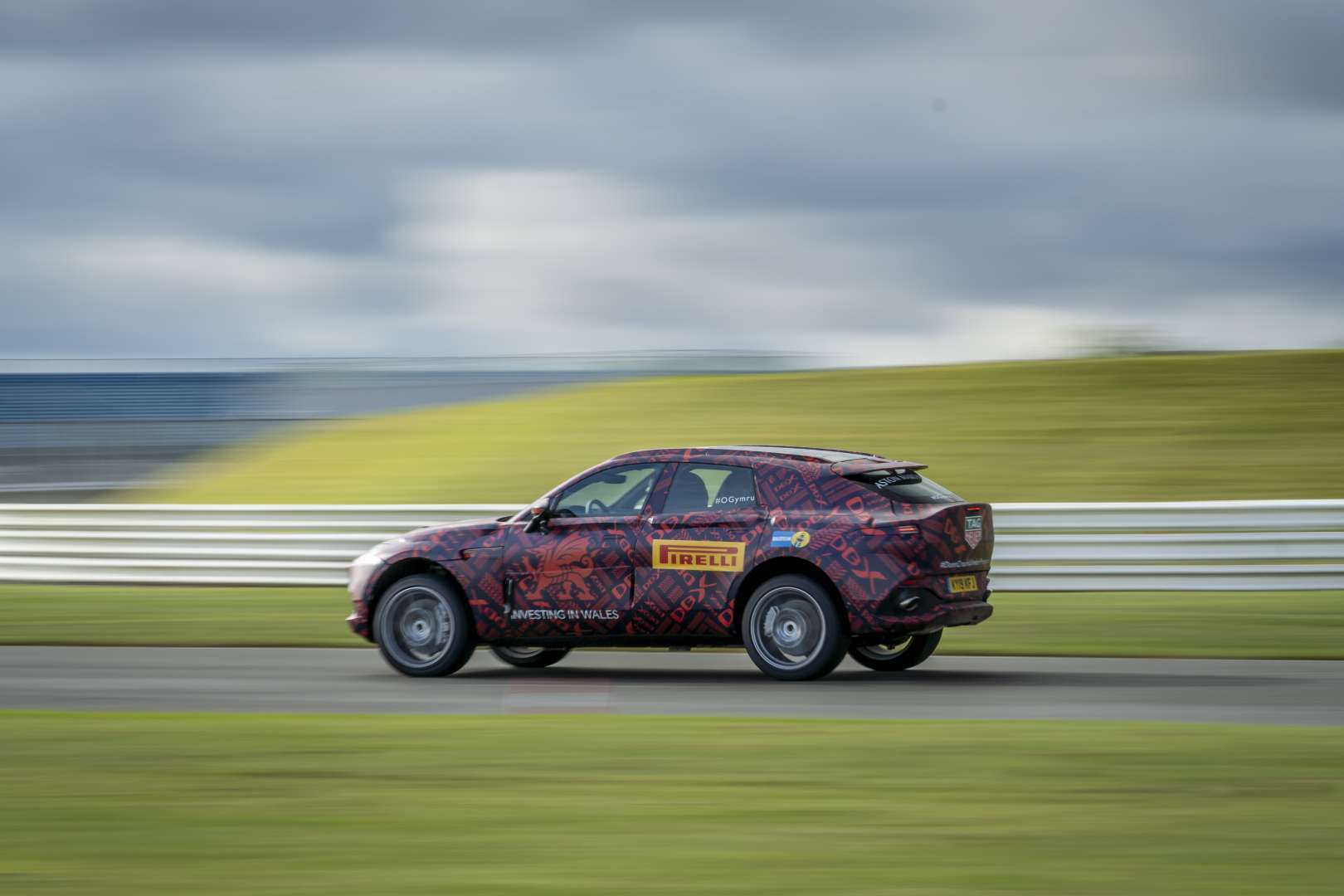 In order to achieve a sub-eight-minute lap time at the Nurburgring, you'll need a large and powerful motor. Aston Martin obliges by giving the new DBX a familiar 4.0-liter twin-turbocharged V8 producing 542-horsepower (550 PS) and 516 pound-feet of torque (700 Nm). It's essentially the same motor in the current Vantage and DB11 sports car albeit tuned to produce more power.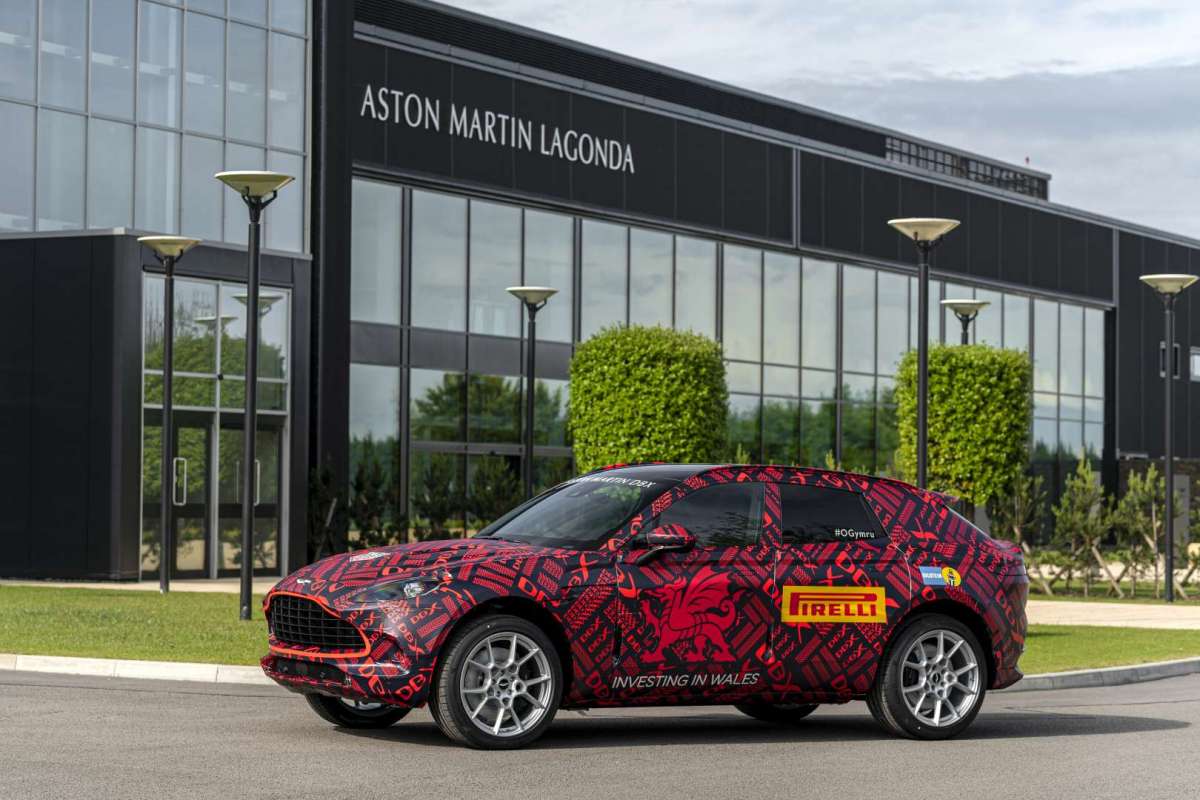 The burly V8 motor is derived from Mercedes-AMG. In the Aston Martin Vantage, this engine churns out 510-horsepower while the DB11's V8 is good for 503-horsepower. In a nutshell, Aston's newest DBX SUV has more power than both sports cars.
"We have concentrated our work to ensure that the calibration and tune of this 4.0-liter twin-turbo V8 deliver both the everyday usability and refinement expected by SUV owners," said Matt Becker, Aston Martin Chief Engineer. "However, we have also focused heavily on matching that with the engaging driving dynamics that are commanded by our brand and inherent in every Aston."
It sounds like a muscle car
Along with a race-tuned motor comes a set of impressive-sounding pipes. Aston Martin said the DBX's exhaust sound was honed by a dedicated acoustic team to make it sound like a proper Aston. But unlike the exhaust note in a Vantage or DB11, the DBX benefits from solid acoustic notes with deep bass and increasing mid-tones.
Aston Martin is yet to divulge top speed and acceleration figures for the new DBX. However, the vehicle has repeatedly exceeded 180 mph in high-speed testing, and we're talking about an SUV. "The next few months will be extremely important to us as we continue to hone the powertrain credentials and dynamic setup that will help make this the most exciting SUV on the market," concludes Becker.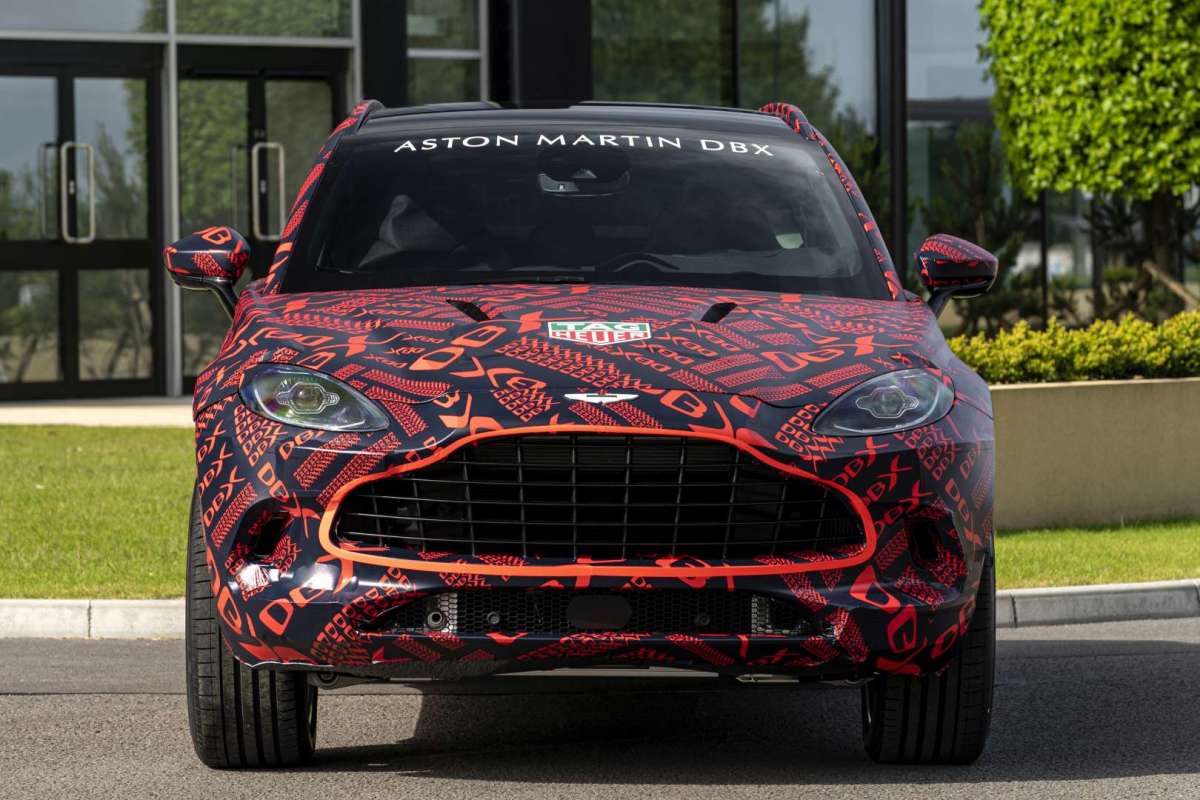 Aston Martin is set to unveil the DBX this December.