Puma isn't exactly a favorite shoe brand of most people we know but there are those that prefer it over those very popular Nike and Adidas. Perhaps there is that sense of exclusivity or the feeling that not many people wear Puma. But then again with this new collection, we know sneakerheads may convert to the brand.
After the Sonic The Hedgehog and Rubik's Cube designs were added to the PUMA RS-X³ Collection, here are the Atmos Puma RS-X-exclusive sneakers that honor the Japanese tradition. The colorway from Atmos, a Japanese boutique, will remind you of those old and classic Japanese Ukiyo-e art.
Chunky, Colorful, and Classic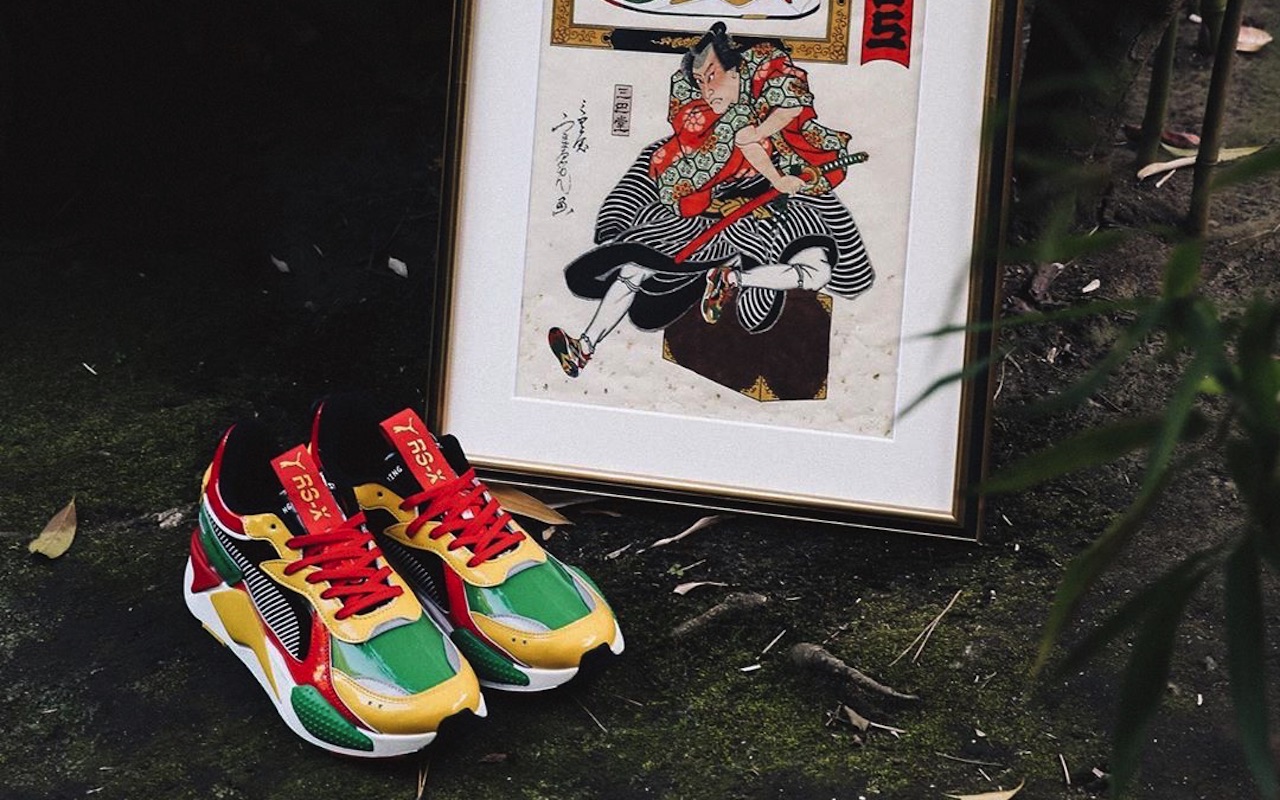 The chunky pair boasts dramatic colors, drawing influence from the Nikuhitsu-ga woodblock prints as described. There's a mix of the old and new here if you look at the shoes and the artwork.
The image above features a Japanese artwork with a drawing of the colorful shoes worn by a samurai with a sword. The Atmos flag is there plus a drawing of the shoe. The framed artwork gives a feeling of seriousness and indeed, Atmos and Puma are serious with the design.
The pair may remind you at once of the Rubik's Cube but you can differentiate the two because of the shades. Both may be colorful but the shades differ.
Atmos and Puma Collaborate Again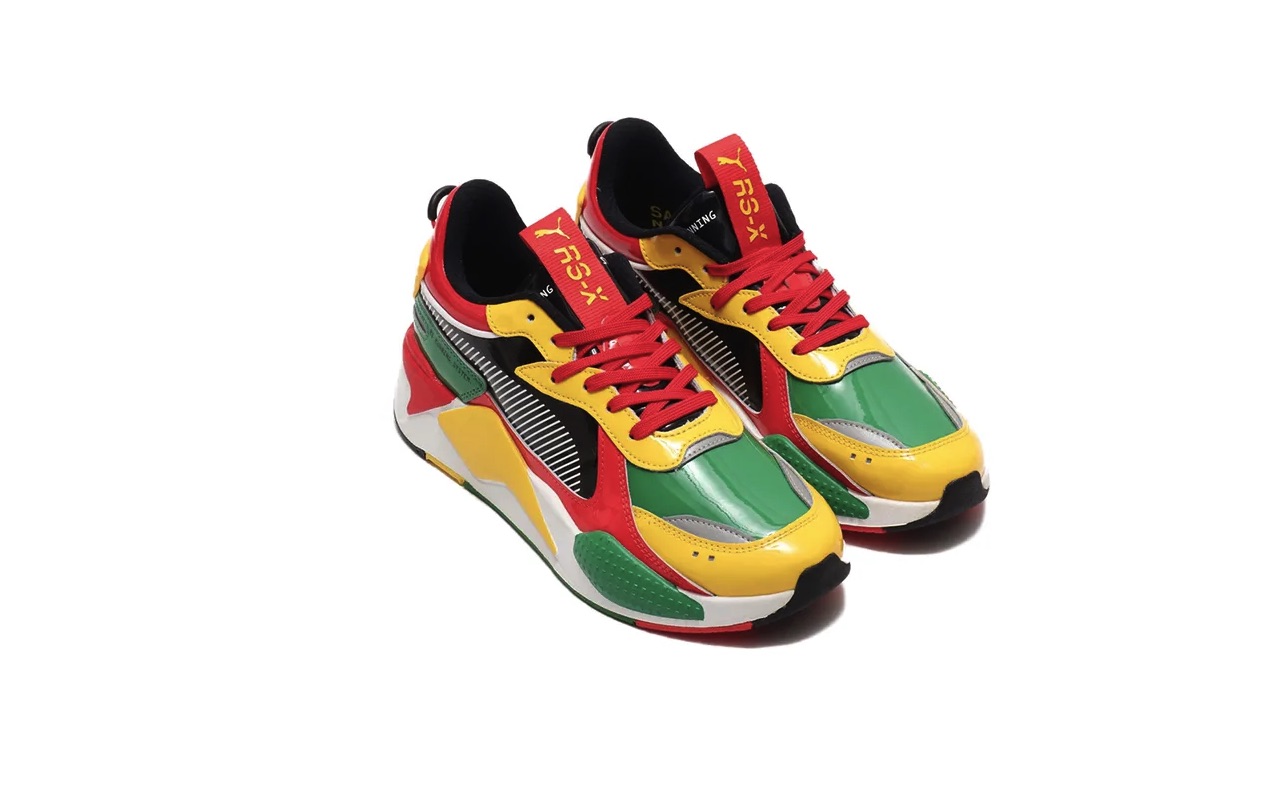 As with previous versions, the pair is also chunky-looking with patent leather material. The tongue has a longer pull tab while the outsole appears to be really durable.
You can only get the RS-X sneaker exclusively on atmos' online store. The price tag reads ¥14,000 which is only about $129 in the US.
Atmos Japan currently sells the Puma pair promoting it as a futuristic shoe designed with traditional Japanese artwork by Ukiyoemon Mitomoya. It's a combination of classic and modern design elements. If you're not a fan of the colorway, just think this one helps preserve the Japanese traditions.