My initiation to Germany was way back in 2002, and like most Indian tourists that travel with a tour operator, I was never treated to authentic German food while there. What we were served was customized to our country's palate, which means we were served Indian food at every stop. While visiting the Black Forest we ate naan roti and Indian curry. In Munich, it was more of the same.
Cut to 2019, to think that this time around I would gorge on German sausages, cheese platters and authentic German cuisine.. But, alas, that's not exactly what happened as Berlin took me by surprise with its multicultural diversity of cuisine.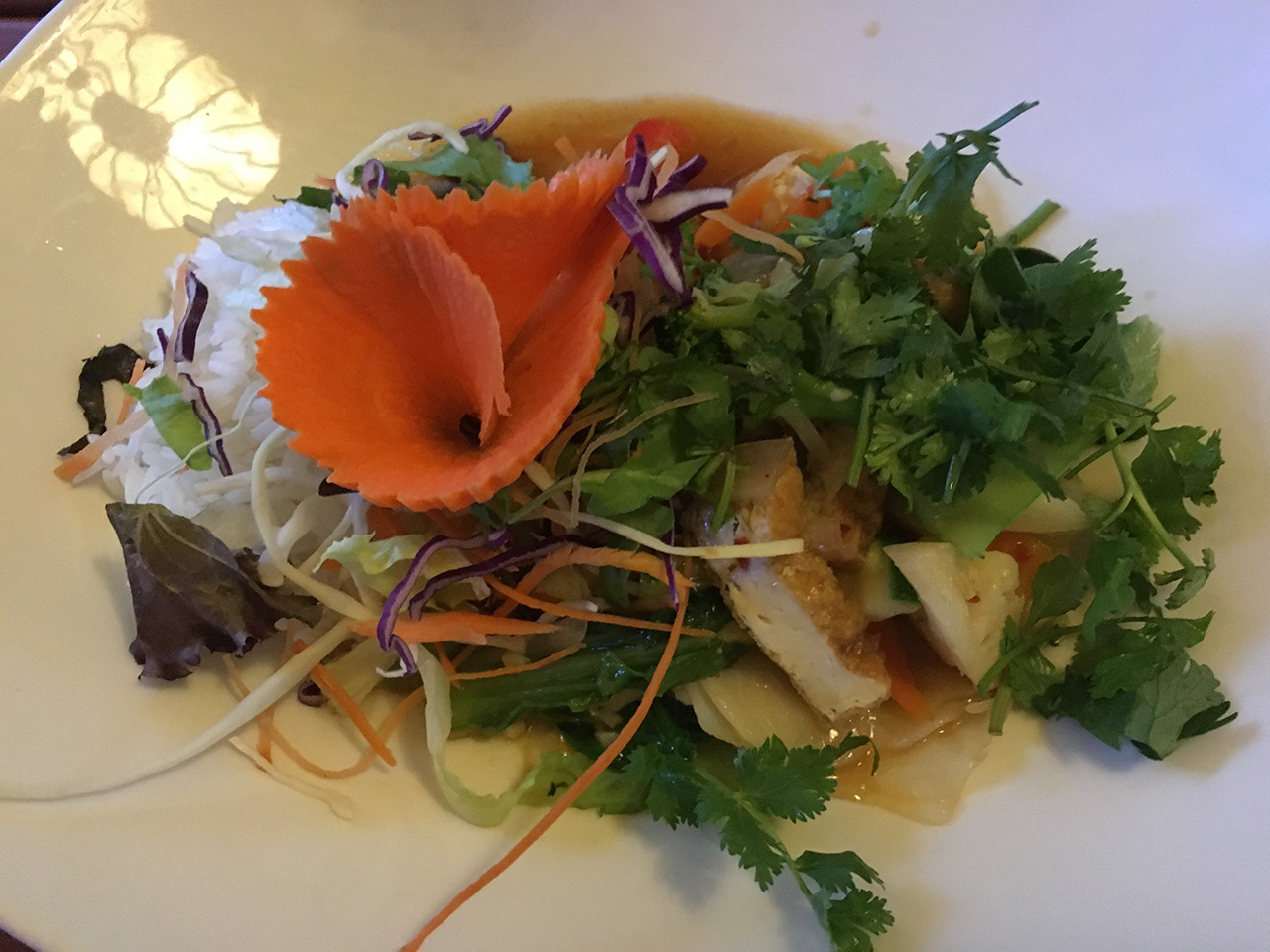 Night 1: Sumptuous Thai. I am here with a bunch of corporate honchos and am at their mercy for lunch and dinner options. As we are a group of eight gregarious people, one of whom is a renowned chef from Italy – which gets even more complicated when it comes to restaurant recommendations. Given the fact that most of German dishes include some protein, it makes things slightly complicated for our Vegetarian guest.
Our first pit stop on the trip was an Asian fusion restaurant called the 'GoodTime Restaurant' which serves great Malaysian and Thai food. My choice was to pick the Penang curry with sticky rice. The German twist here was chunks of juicy pumpkin, which lent a sweet taste to the dish and was deliciously unexpected. I've tasted Penang Curry in Singapore and Kuala Lumpur before and am honestly amazed to have the rich thick red gravy taste similar with an equal amount of spice too – all the while being halfway across the globe.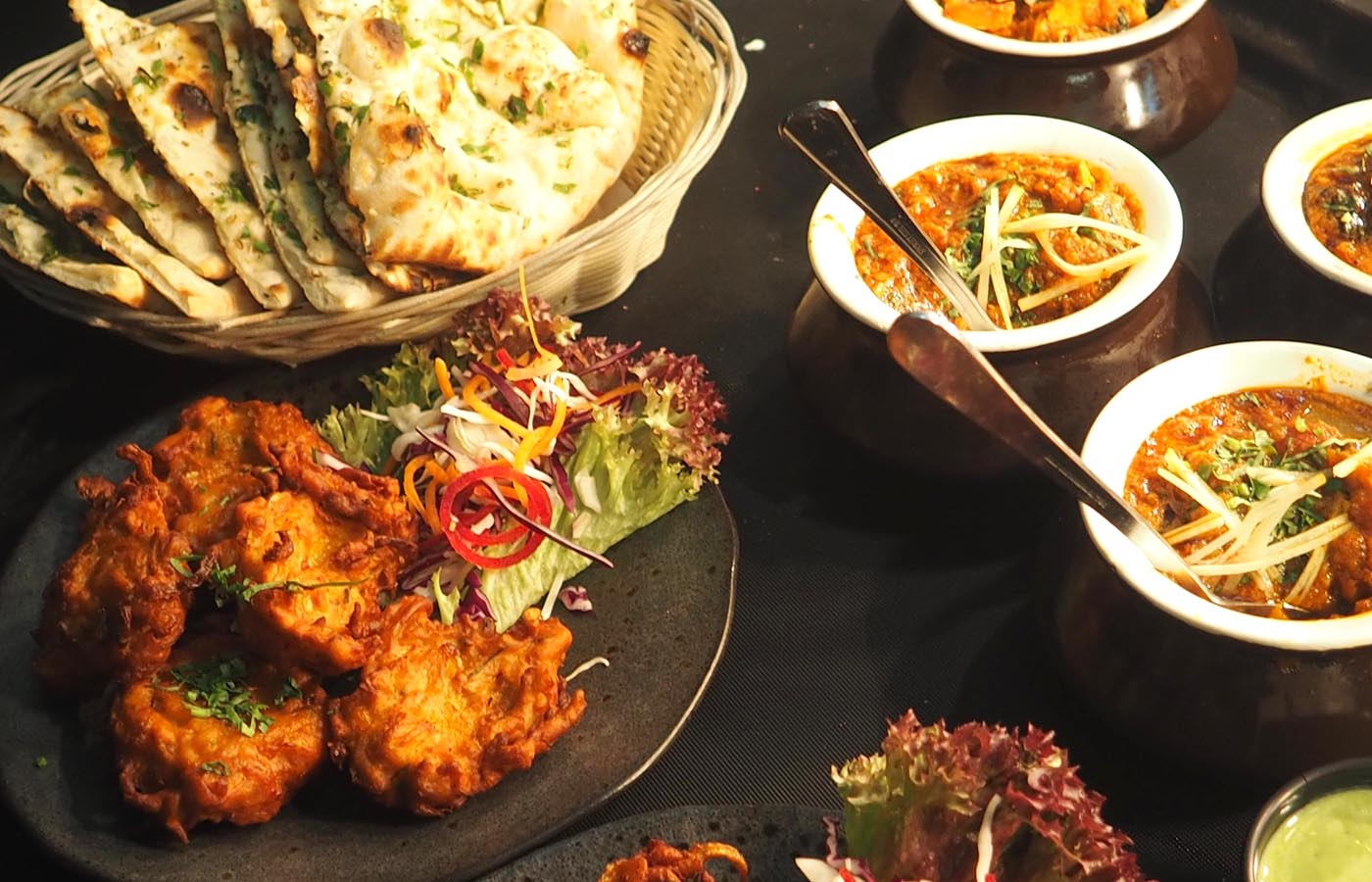 Night 2: Exciting Lebanese. Today I'm introduced to the concept of ordering a platter for two multiplied by two. We don't typically order like this in my home country of India, however, in Germany its common to order a platter of appetizers fit for two, three, or four people. I found it wonderful because it gives you a chance to sample almost all the starters in the menu. You end up with a satisfied feeling that you tucked in as many flavors and textures as possible.
Cana is a Lebanese restaurant run by Palestinians. The ladies who served us were so beautiful that I got caught up in their almond-shaped eyes. Also deliciously beautiful was the hummus, pita, and babaganoush. I'll admit that I'm fussy when it comes to aubergine, but the Lebanese know how to prepare it in a way that brings out the best flavors. After we enjoyed an array of dips and breads, we moved on to a selection of milky sweet desserts. Their version of baklava won my heart, and also stayed on my hips. Lebanese food is definitely my comfort food style.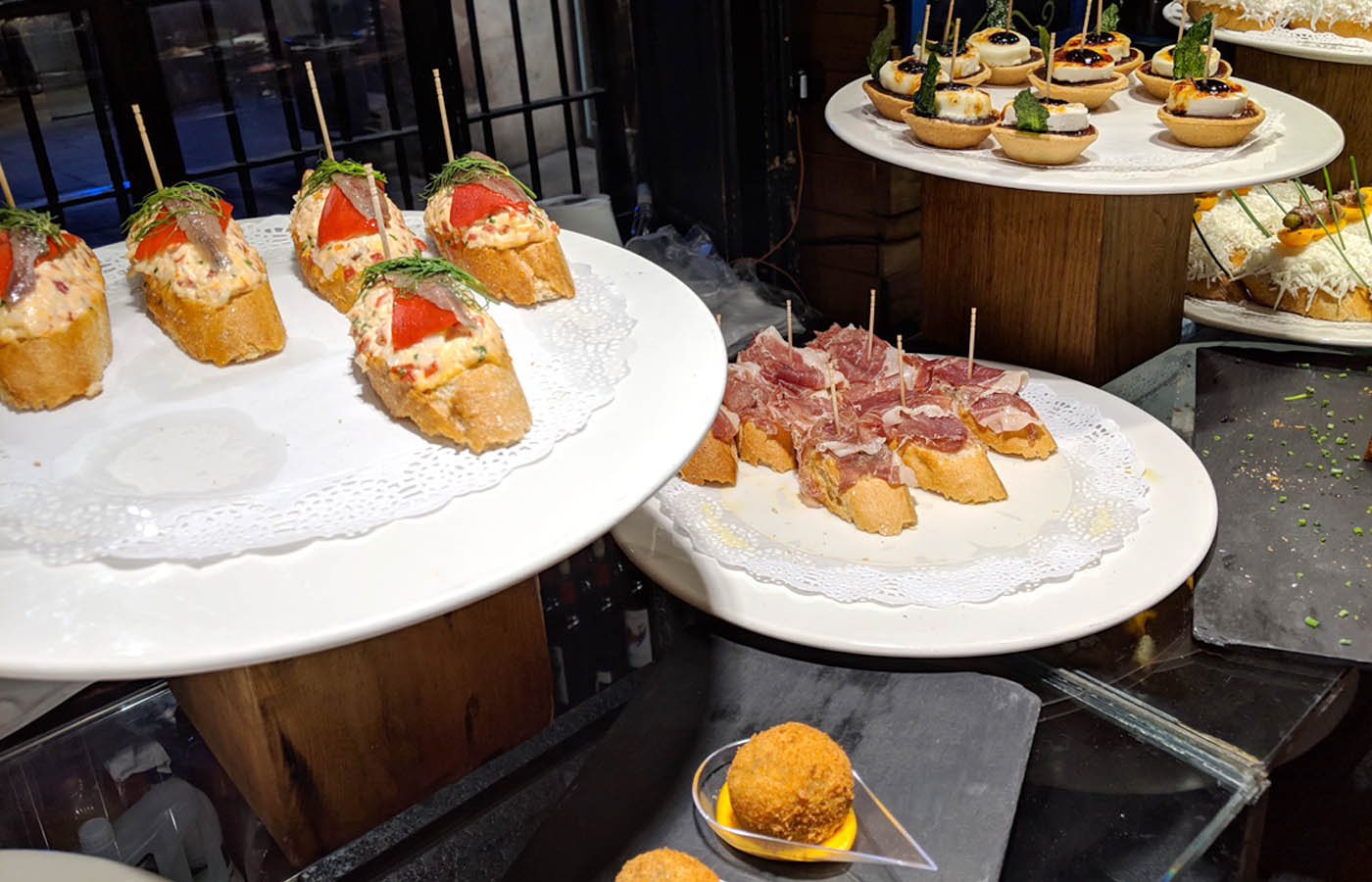 Night 3: Spanish Tapas. Beer and tapas is a great combination. Once again we ordered plates for two, with one portion being vegetarian and the other for non-vegetarian with the difference between the two portions being chicken wings and prawns. Much like family-style eating, you dig into your favorite potatoes and fried mozzarella sticks with crispy bread.
Depending on where you are in Spain, Spanish flavors can be tangy and spicy, almost like a mix between Mediterranean and Indian. The use of potatoes is good since it can lend many different cuts and textures. My favorite from the platter was the baby potatoes tossed in a flavorful red sauce. Paella was on the menu but required at least half hour of prep time – meaning that we'd have to wait forty-five minutes before being served, so we didn't opt for it.
Night 4 and 5: Vietnamese and Japanese with a vengeance. Otito caught my eye as I drove into Berlin heading to my hotel from the airport, in a taxi. I was fascinated by seeing a Vietnamese restaurant at the busy intersection. I guess I had been under the impression until this moment, that Chinese and Japanese restaurants were far more common than Vietnamese ones. Now, I know a good steaming bowl of Pho when I taste one. I've eaten some of the best Pho that London has to offer, so, naturally, I was excited to see what Berlin could give on the Pho front.
A lone diner this night, I decided to walk to the restaurant and sit by the sidewalk to watch the world go by. The server brought me the broth bowl laden with vegetables, tofu, and rice noodles. It was okay. The food lacked authenticity and I was a bit surprised after eating such authentic Spanish, Lebanese and Thai/Malay food. The food here was on the bland side and somewhat of a hybrid version of Vietnamese and German that aimed to please a local palate.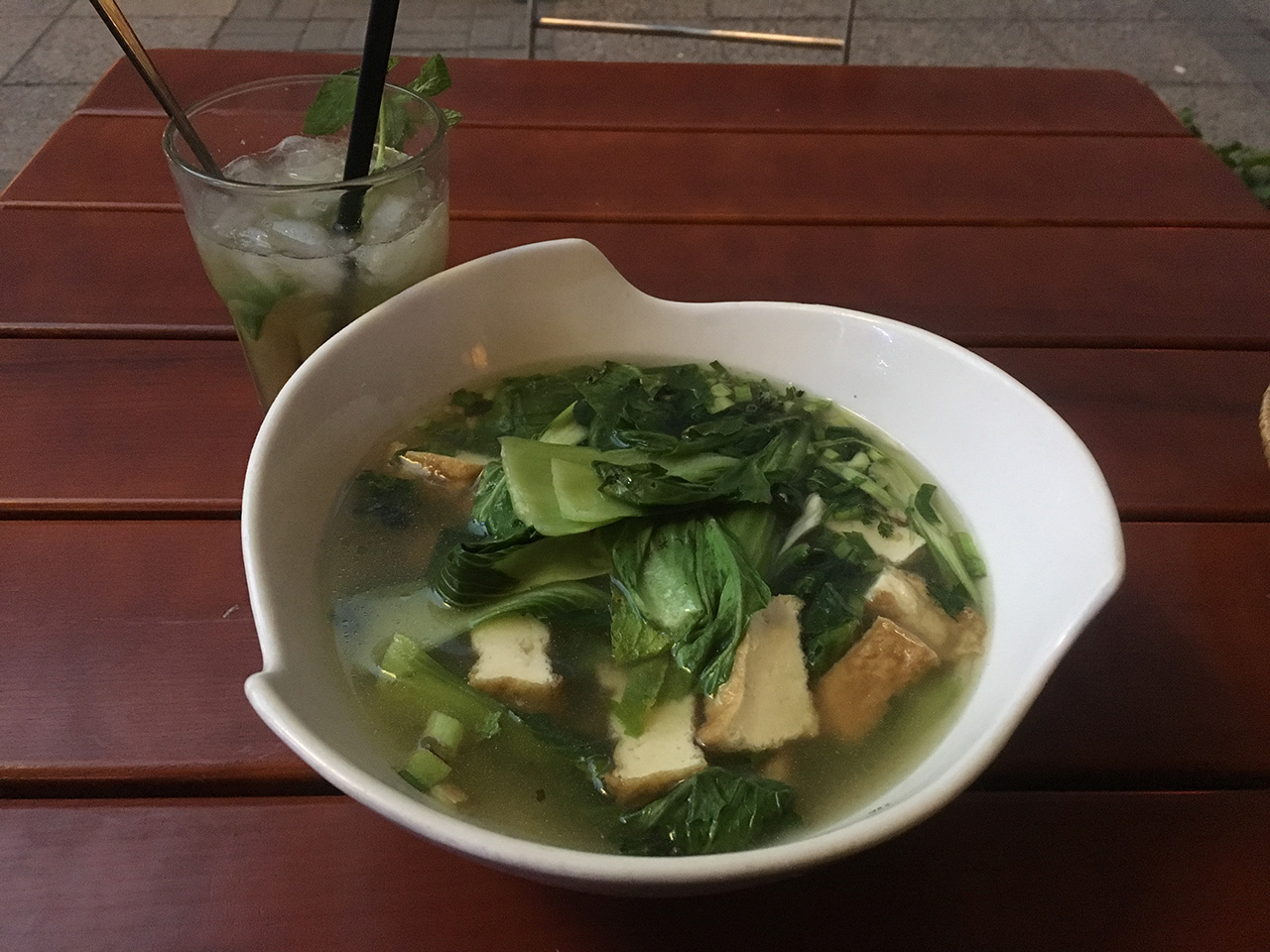 For some odd reason I was not willing to give up on Otito, so I went back the following night to give it a second chance, this time with a friend. We decided to order the Vegetarian set menu for two. Low and behold. we were in business as they say, Extremely pleased when the medley fusion of Japanese, Thai and Vietnamese food was rolled out.
We feasted on the crispy spring and summer rolls – veggies and tofu wrapped in rice paper and served cold with a tangy dip. The next course was a soup a side of rice with spicy gravy. A platter of Maki rolls added the Japanese component to the main course. Finally, we wrapped up the meal with a homemade vanilla ice cream and crispy fried bananas – more American and South American than anything else. I was happy that I hadn't given up on the place, as the food didn't disappoint.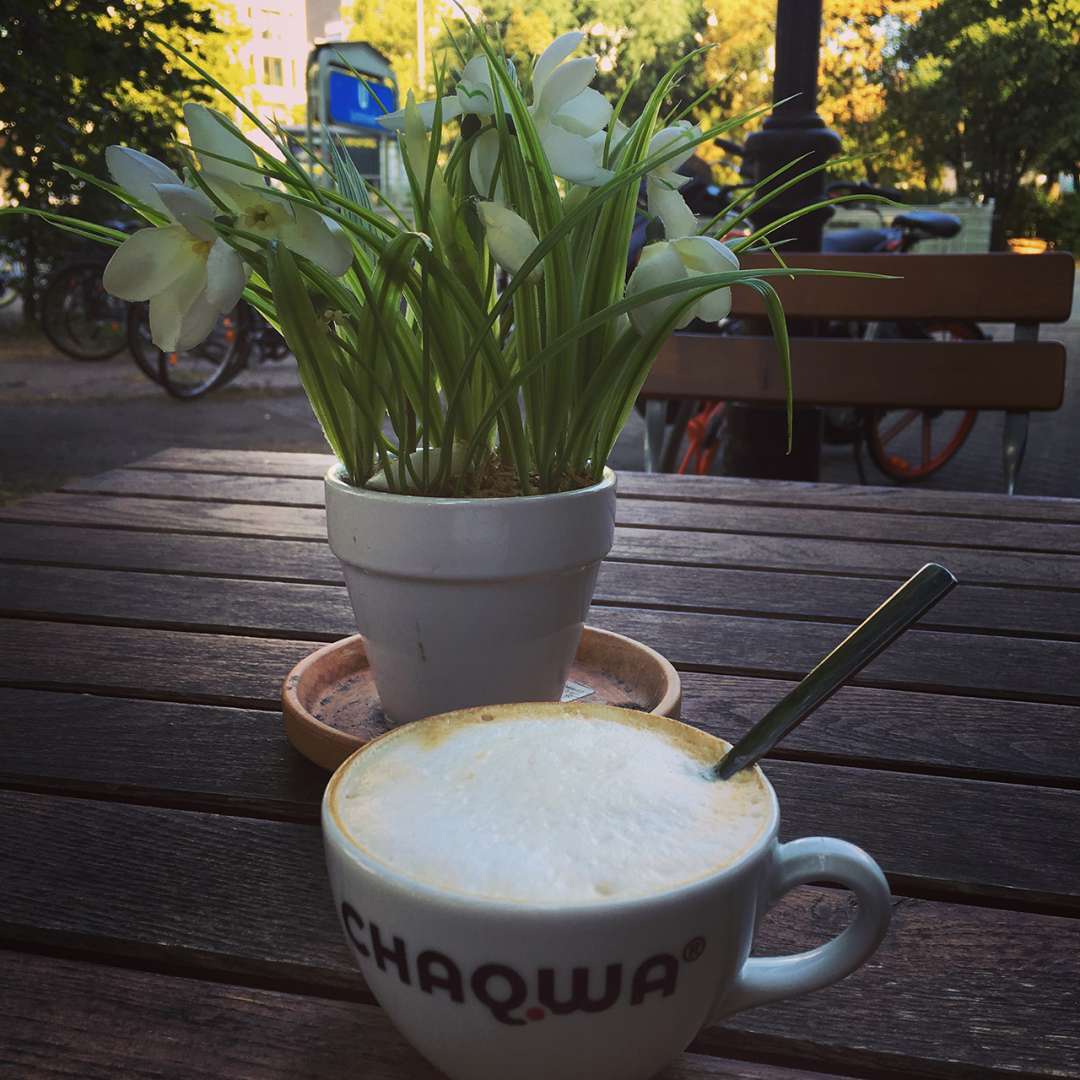 As I wrap up this review of this 'world' food experience in Berlin, I receive a text message from a friend who highly recommends I check out India Club for great Indian cuisine. It's no surprise that today, with all the relocating, moving, connectivity and travel, one can find food from everywhere almost anywhere.
When you have the chance to visit Berlin, maybe you'll have better luck at actually getting to eat German cuisine and enjoy the great beer selection than I did. But certainly don't hesitate to try all the other multicultural food that Berlin has to offer!