If you live in a big city, there's probably a brightly lit, giant glass structure located somewhere downtown. One might think that it's a new art museum, but walk down a set of spiralling stairs and you'll find yourself surrounded by phones and laptops. The tech is placed widely apart on expansive wooden tables, providing each user with plenty of personal space to browse and play with the products. This is the Apple store experience.
The impressive Apple store buildings have been popping up all over the world, decorating city centers with an intriguing and post-modern design. Behind these veritable works of art is none other than Apple, which has been investing heavily in gorgeous architecture to show off their products and make their mark everywhere they settle. Today, we take a look at the most jaw-dropping Apple stores around the globe that shouldn't be missed if you happen to find yourself in town.
Apple Pudong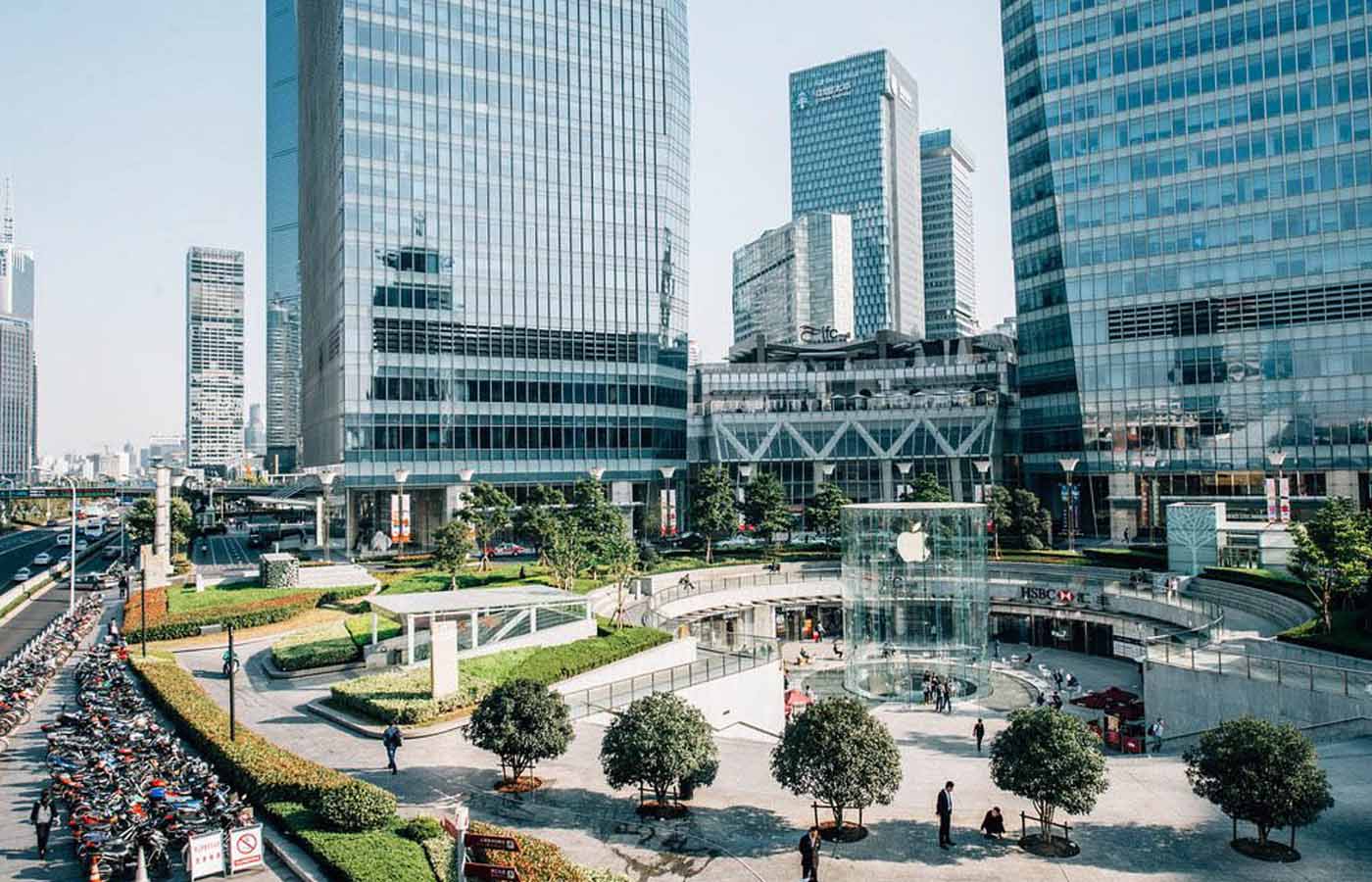 With a market as large and thirsty for tech as China, Apple knew its flagship stores had to impress. Its cylindrical store in the middle of Shanghai certainly captures the eye, treating visitors to an entrance that's an experience of its own. They walk down a flight of wide concrete steps, only to enter the glass cylinder at the centre, which houses a flight of stairs leading to the underground store. Now, that's an introduction.
Apple Kärntner Straße, Vienna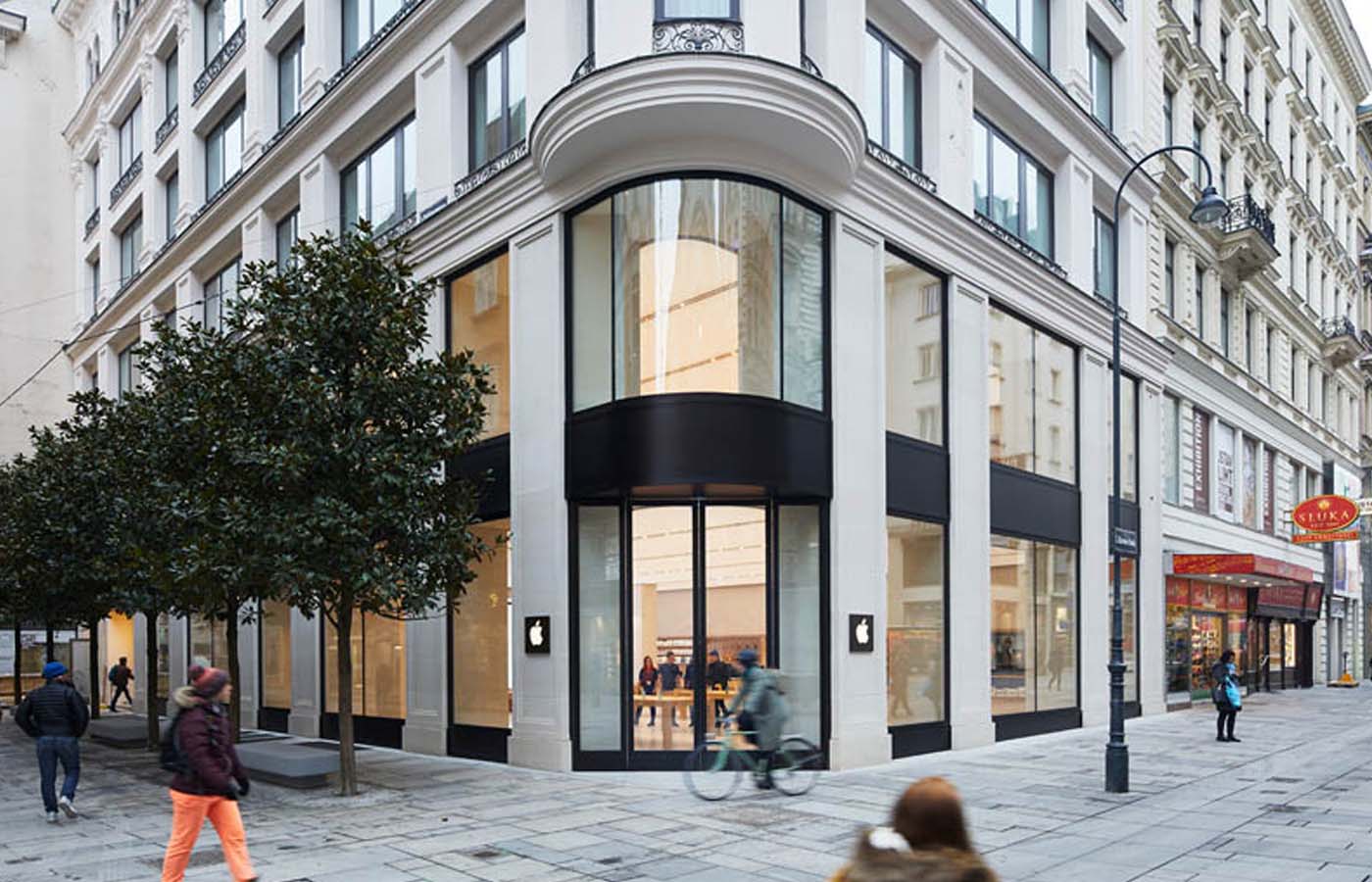 This Apple store in Vienna earns it spot on this list due to its elegant integration with the x building's pre-existing architecture, preserving its heritage while boldly standing out at the same time. Apple didn't just purchase a spot at a historical building like they do with so many of their stores. Instead, they rebuilt and renovated parts of the building, such as the columns – replaced to accommodate its obsession with big and revealing panels of glass.
Apple Piazza Liberty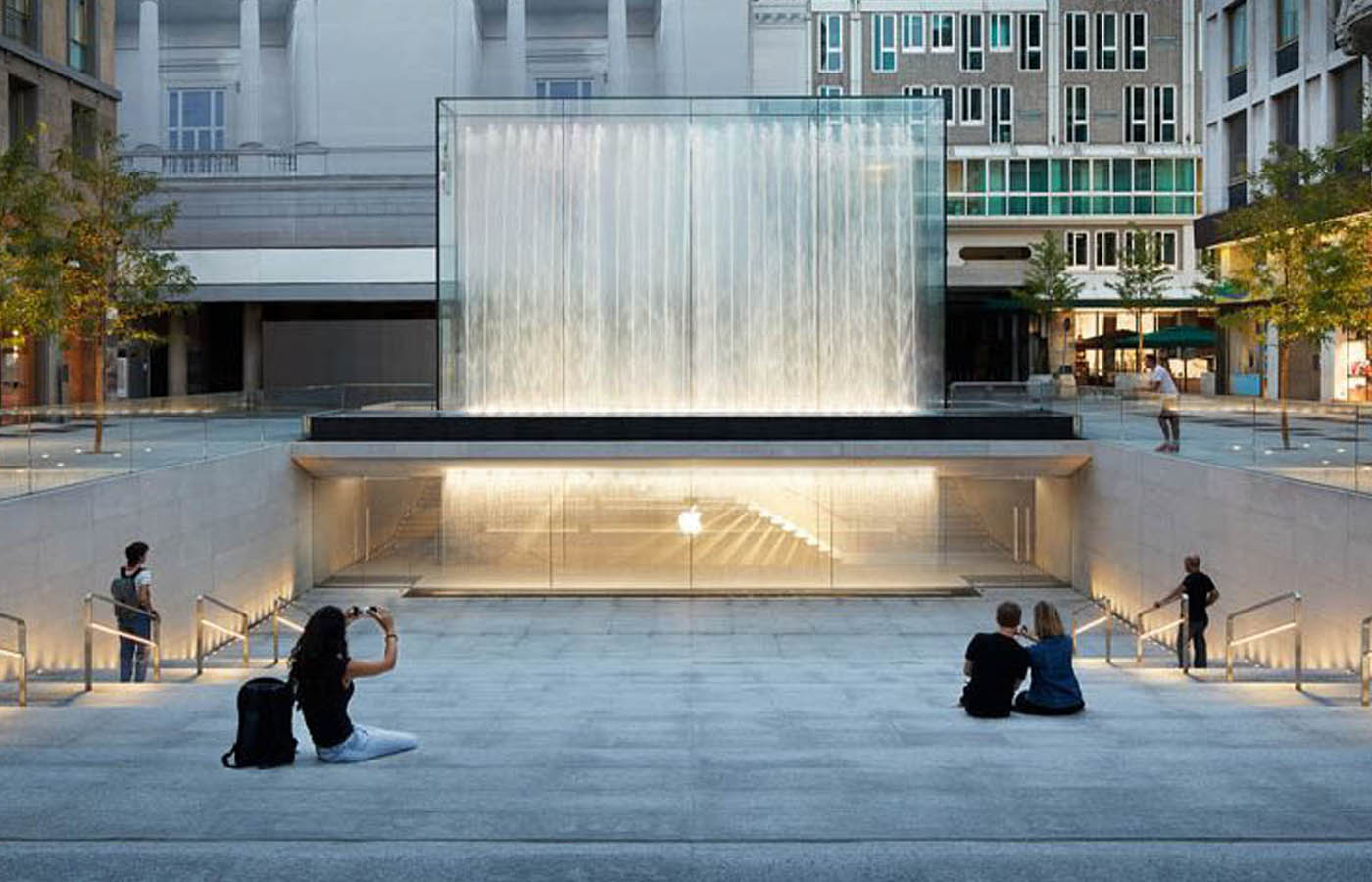 Apple didn't just build a new outlet in the middle of Milan, Italy for business kicks. They gave the city a new attraction in the process. Consistent with so many of their flagship stores, leading in to its entrance is a large flight of gently descending stairs that add a sense of grandeur to proceeding. The stairs also provide a place for visitors to chill as they take a seat to view and photograph the store's stunning water feature. We're pretty certain that Milan's city planners are thanking Apple for this one.
Apple Park visitor centre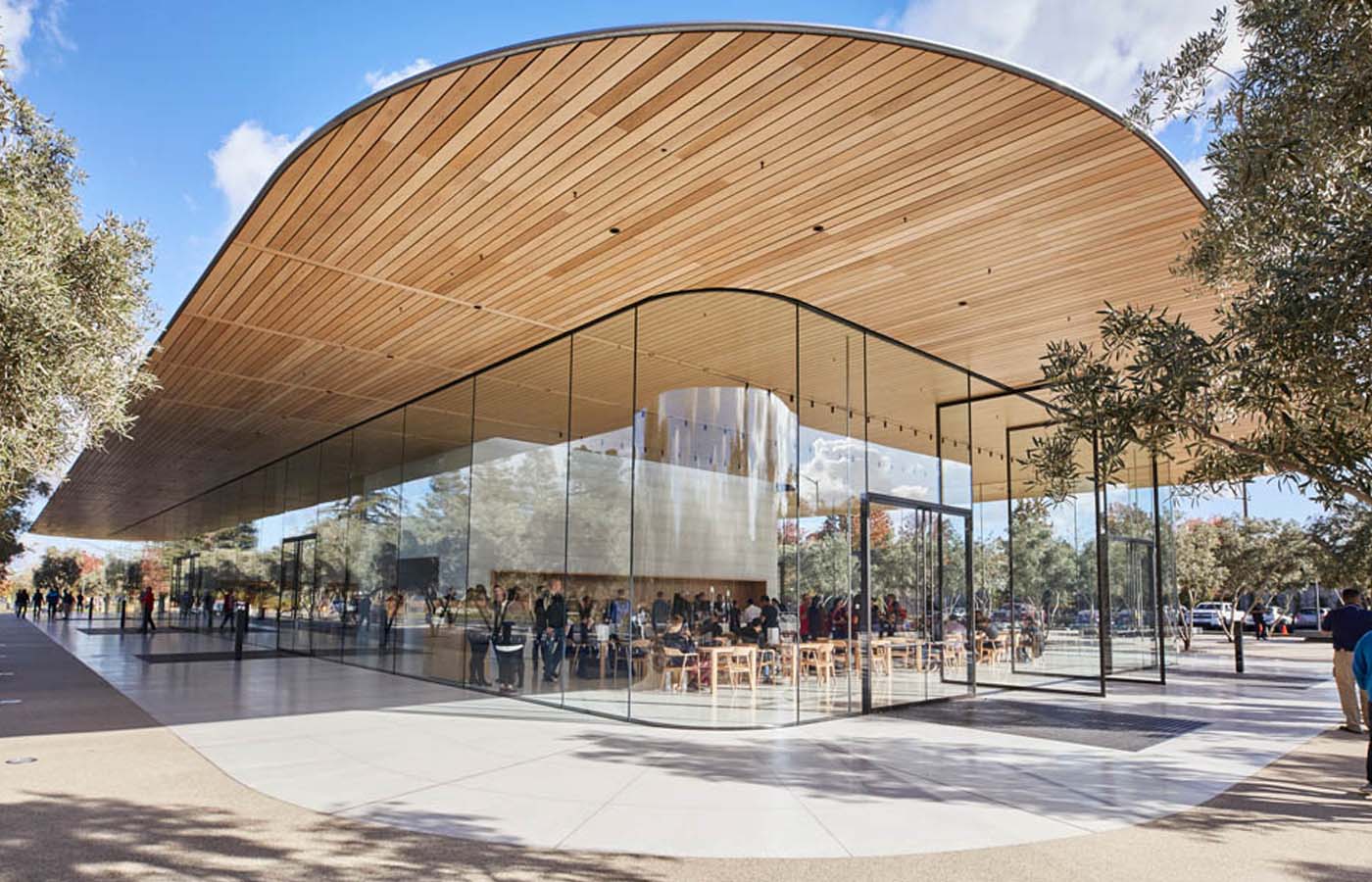 If you live and breathe Apple, the Apple Park visitor centre is certainly a must-visit. Situated just outside their new HQ in Cupertino, it's a café, a fully-functioning store, and tourist centre all-in-one. It also sells exclusive merchandise that you won't find anywhere else. The visitor centre is perfectly befitting of the monumental Apple Park project accompanying it, with its cantilevered roof balanced on a stone block in the middle of the building, that harkens iconic architectural design like Frank Lloyd Wright's Falling Water. Beyond the store, the structure features an exhibition and roof terrace that showcases the Apple Park with areas to attend Apple workshops or simply to do work.
Apple Fifth Avenue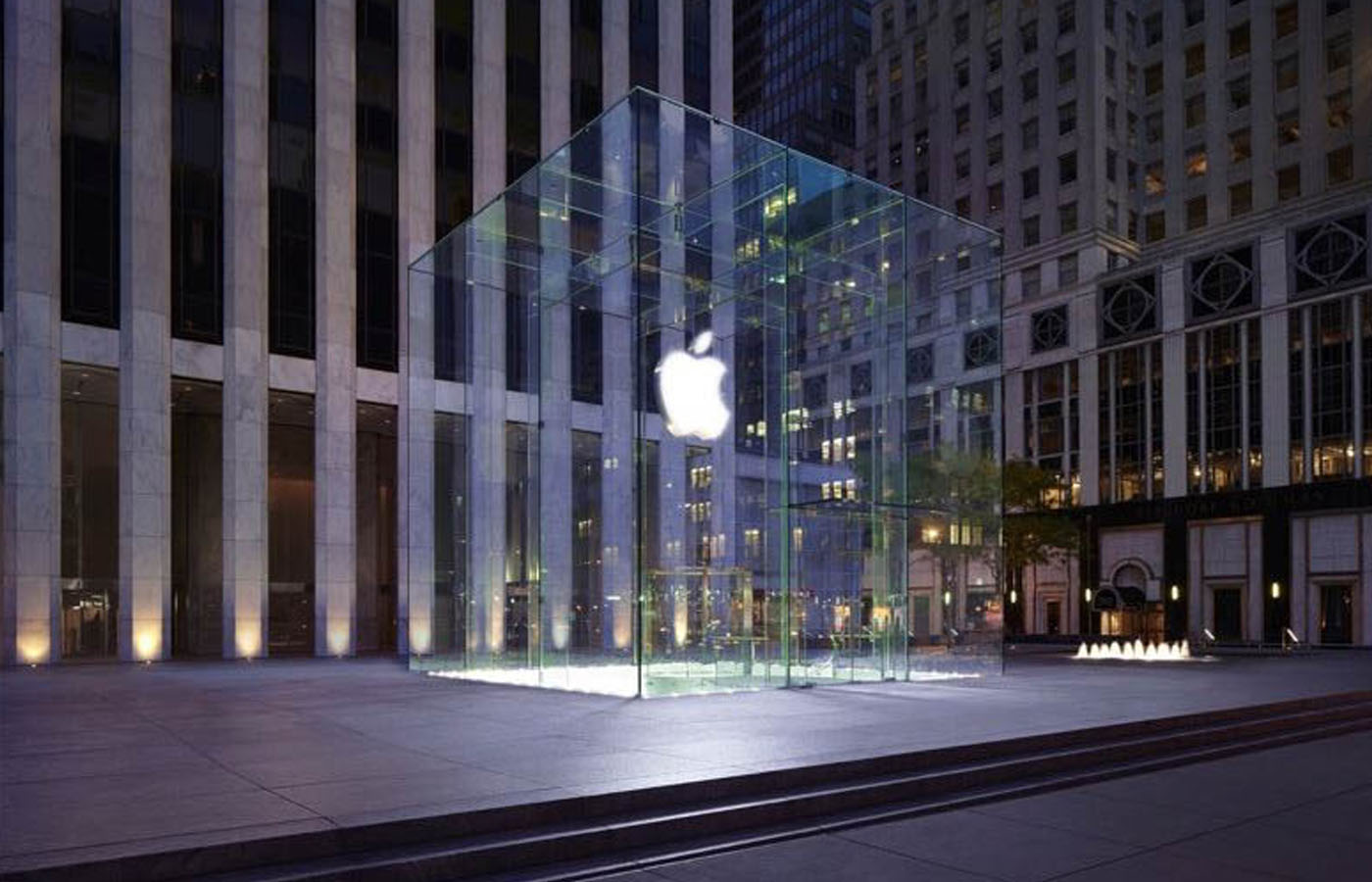 One of the most photographed spots in Manhattan, the award-winning glass cube had to star on this list. It launched Apple's obsession with interesting buildings and made its architectural ambitions known to all. In 2007, it earned an American Architecture Award and an AIA New York State Award of Excellence for Design. It's open 24 hours, and every day of the year. That's some serious commitment.
Apple Grand Central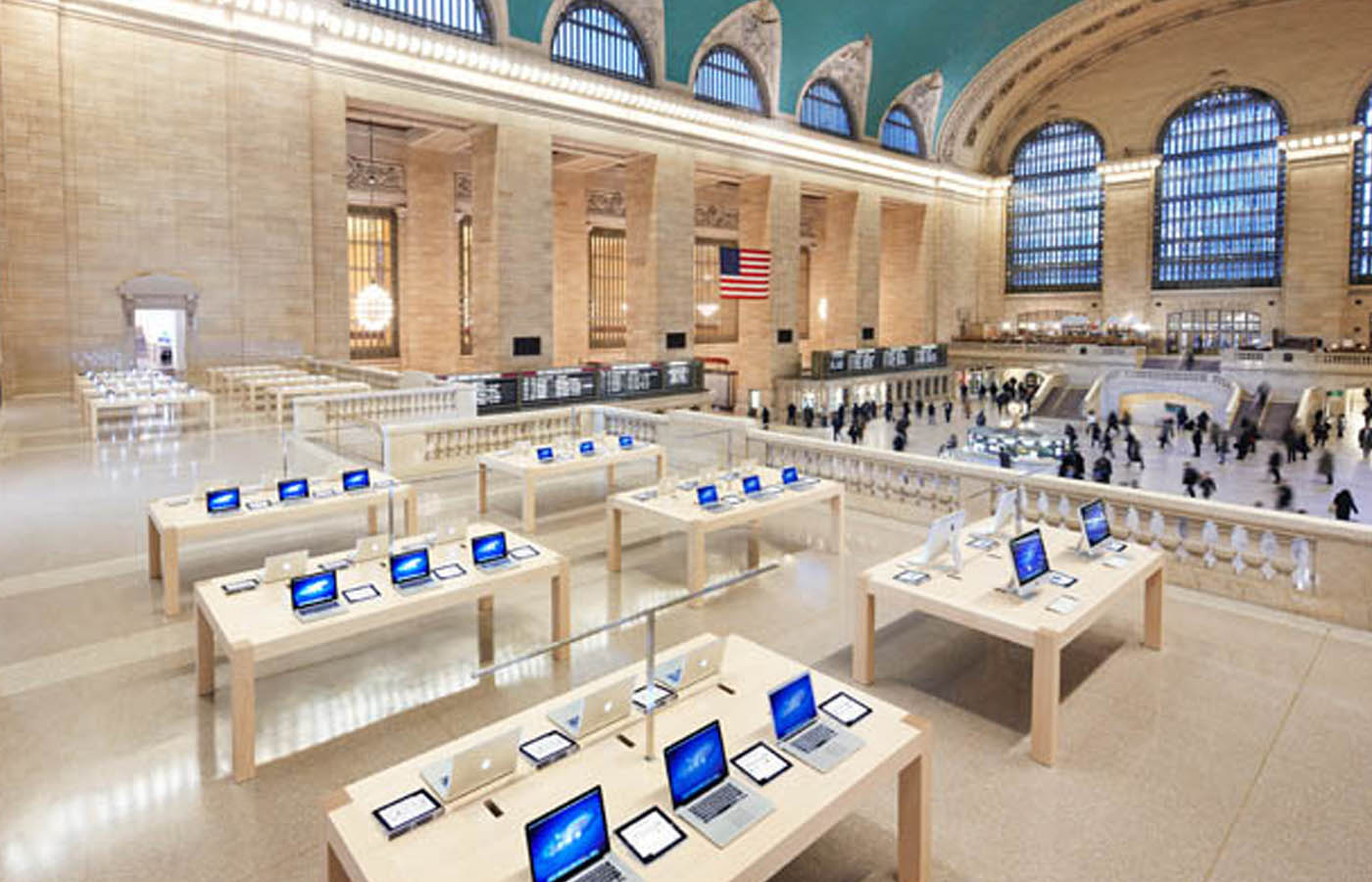 Situated at the heart of the iconic station house of NYC's Grand Central Terminal, you'd expect it to be a museum or ticketing concourse of some sort. But of course, Apple had to make its mark inside one of the world's most known locations, and reportedly paid $5 million to buy out the previous tenant, on top of the $2.5 million it cost to renovate the prestigious platform where the store sits. You'll find more people walking up to the store to take photos of the station hall than looking at Apple products – but it's one helluva statement to make.
Apple Dubai Mall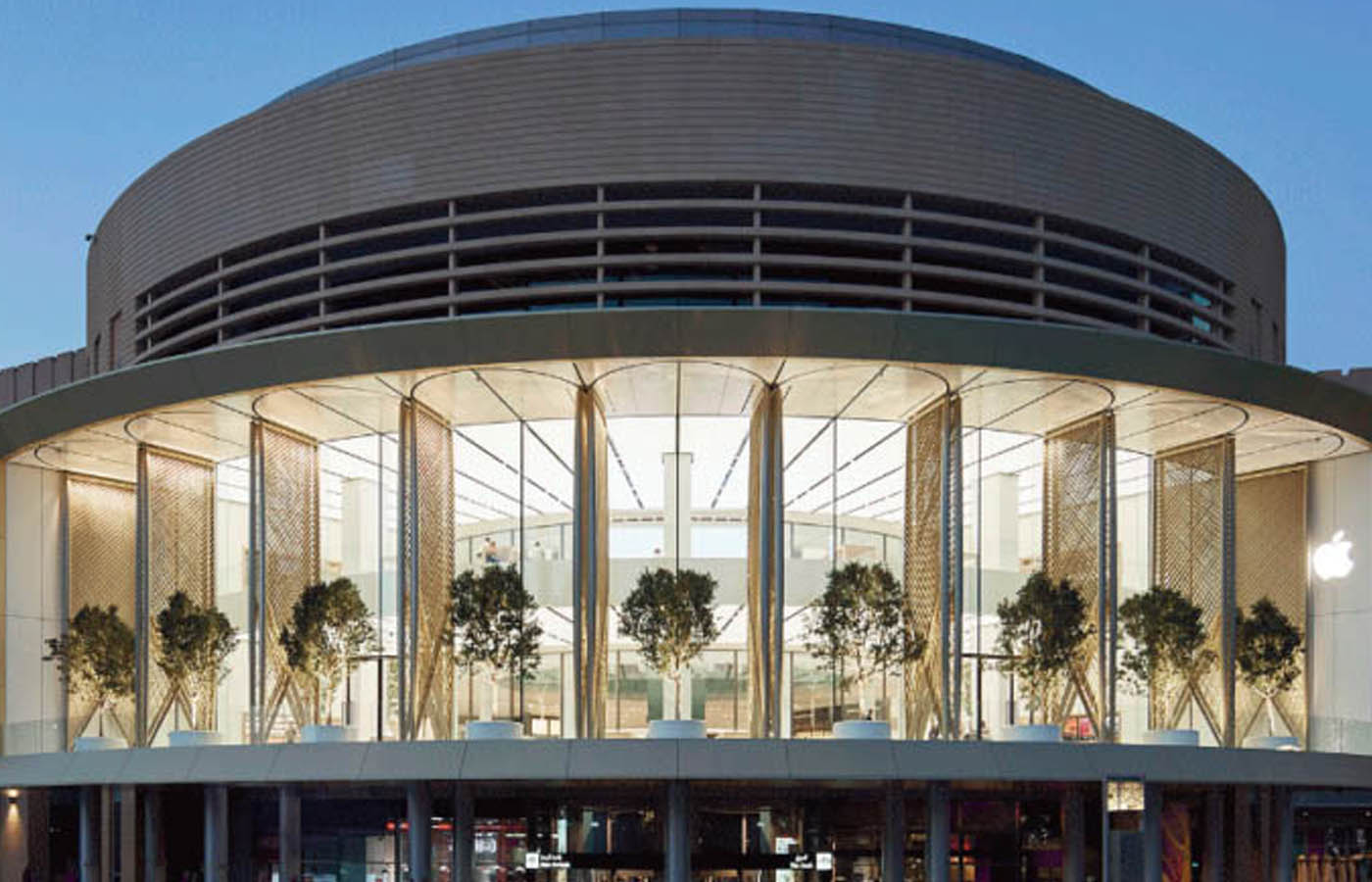 Once again, an Apple store that's as much a store as it is a tourist attraction. Just above the Dubai Fountain, with a fantastic view of the Burj Khalifa, countless tourists flock to the Apple store here to get a view of the city. There's plenty to see in the building itself too, including the 37.5-foot-high carbon-fibre "Solar Wings" that open and close to regulate the building's temperate to combat Dubai's punishing climate. Made from 340 polymer rods, and at 180 feet wide, the 18 panels make up one of the world's largest kinetic art installations.
Apple Opéra
A lot of praise has been given to the exterior of Apple stores but take a look at what's inside Paris' flagship outlet. Grand pillars and bright natural lights give it a warm and romantic vibe that's awfully French. Apple knows it's acquired a precious piece of architecture, carefully preserving the former bank's original aesthetic details, including wrought-iron railings, spiral staircases, and intricate marble floors. It kind of makes you wish this was a café or library that you could chill at for a couple of hours.
Apple Kyoto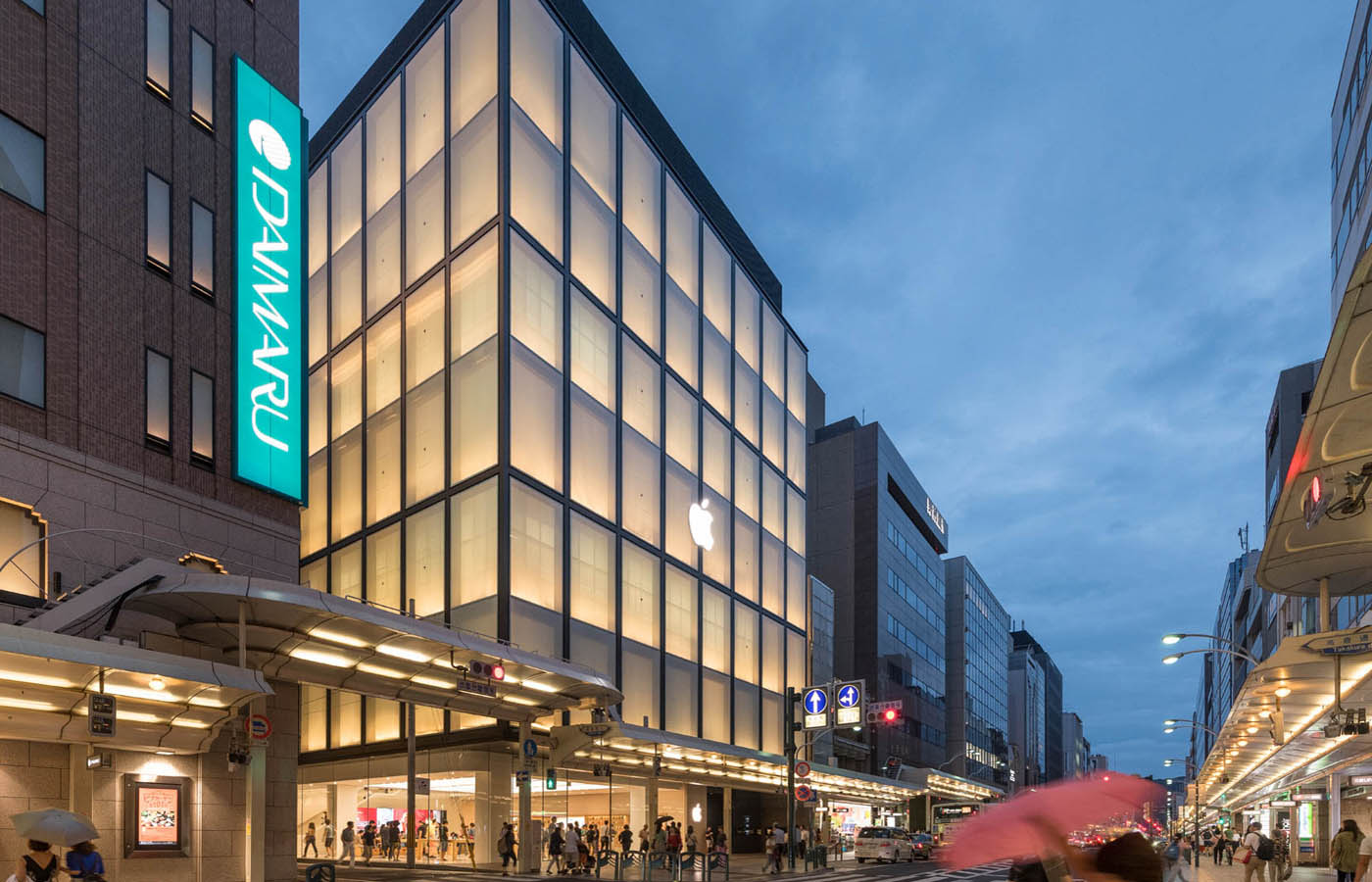 Again with the lights, Apple! But what Apple has done with the lights of its Kyoto store is inspired and influenced by traditional Japanese lanterns. Located on the historic streets of Shijō Dori, the city's primary shopping area since the 1600s, Apple is surely making its own mark on history with a building that brilliantly marries post-modern design with cultural inspiration. An instant icon for the region.