Eating out in Singapore need not be expensive, it can be as easy on the pocket as SG $4 meals that not only fill your stomach, but also satisfy your soul. I've always had a thing for street food, and given Singapore's fetish for hygiene, it comes as no surprise that each hawker center – or food courts – are very clean, airy and comfortable.
The perfect blend of Chinese, Malay, Indian and local Singaporean delicacies, each food center has its own unique character. Asking a local to help you discover the best food center is a tough task, because each food court is equally good, so you will have to try a few to pick your favorite. Mine is the Maxwell Street food court, so let's begin with that.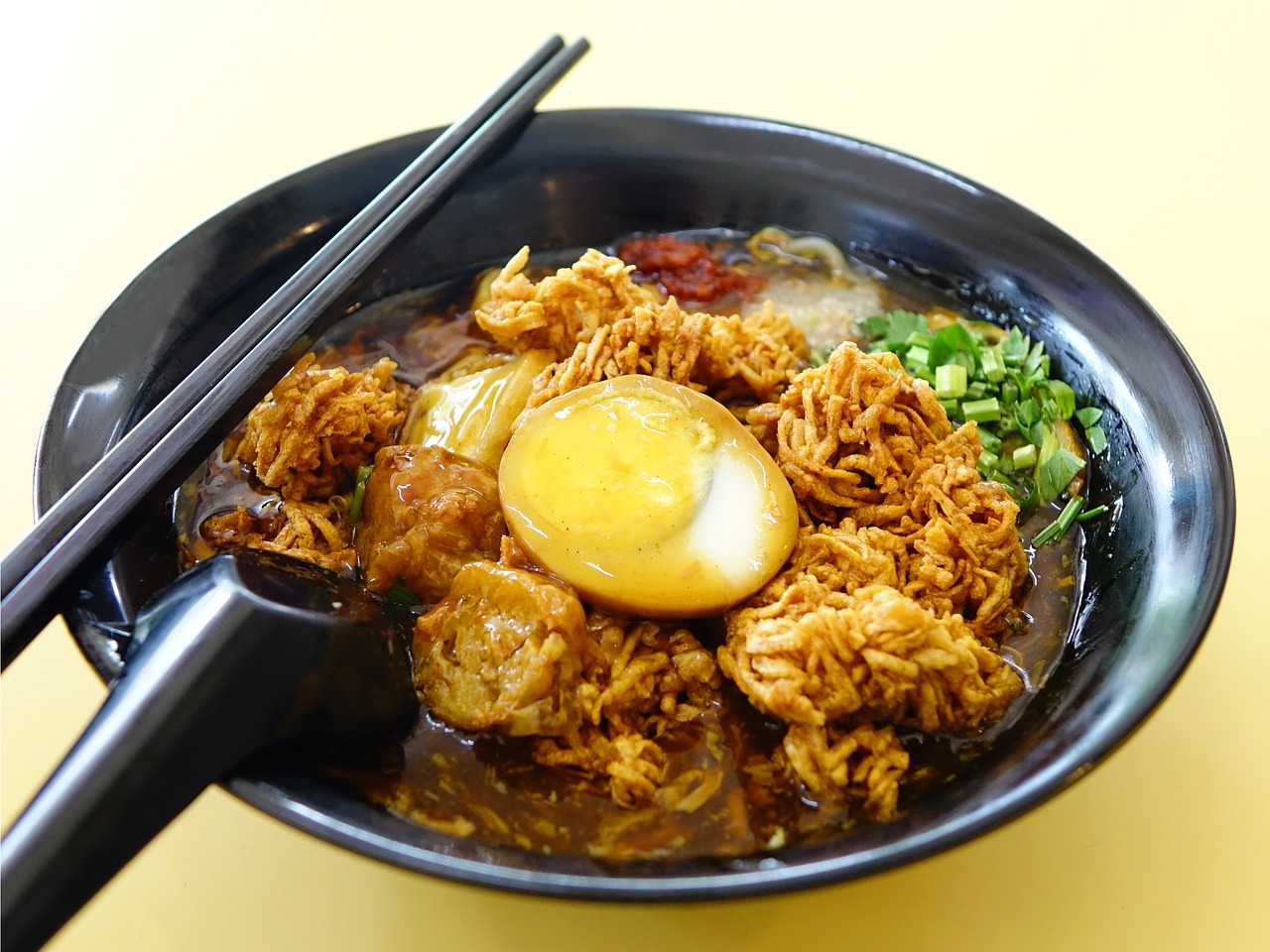 Maxwell Street Hawker Center
This is the place that I discovered Ice Kachang – shave ice with delicious syrups, served on a bed of red bean paste. My Indian origins somehow block the idea of having beans in a sweet dish, but the concept somehow works for this dish. For as little as SG $3 you can buy a hearty meal, ranging from dim sums, fish balls to porridges.
The Tian Tian Hainanese Chicken Rice is perhaps the most popular stall here. The food here is so good that the folks at Michelin Guide gave it a Michelin Star! This is one of the first street stall to get a Michelin Star! Apart from chicken and rice, you can also try out the many beverage and fruit stalls. My ideal meal here is fresh coconut water, chicken rice and then some sweet temptations from the ice kachang stall.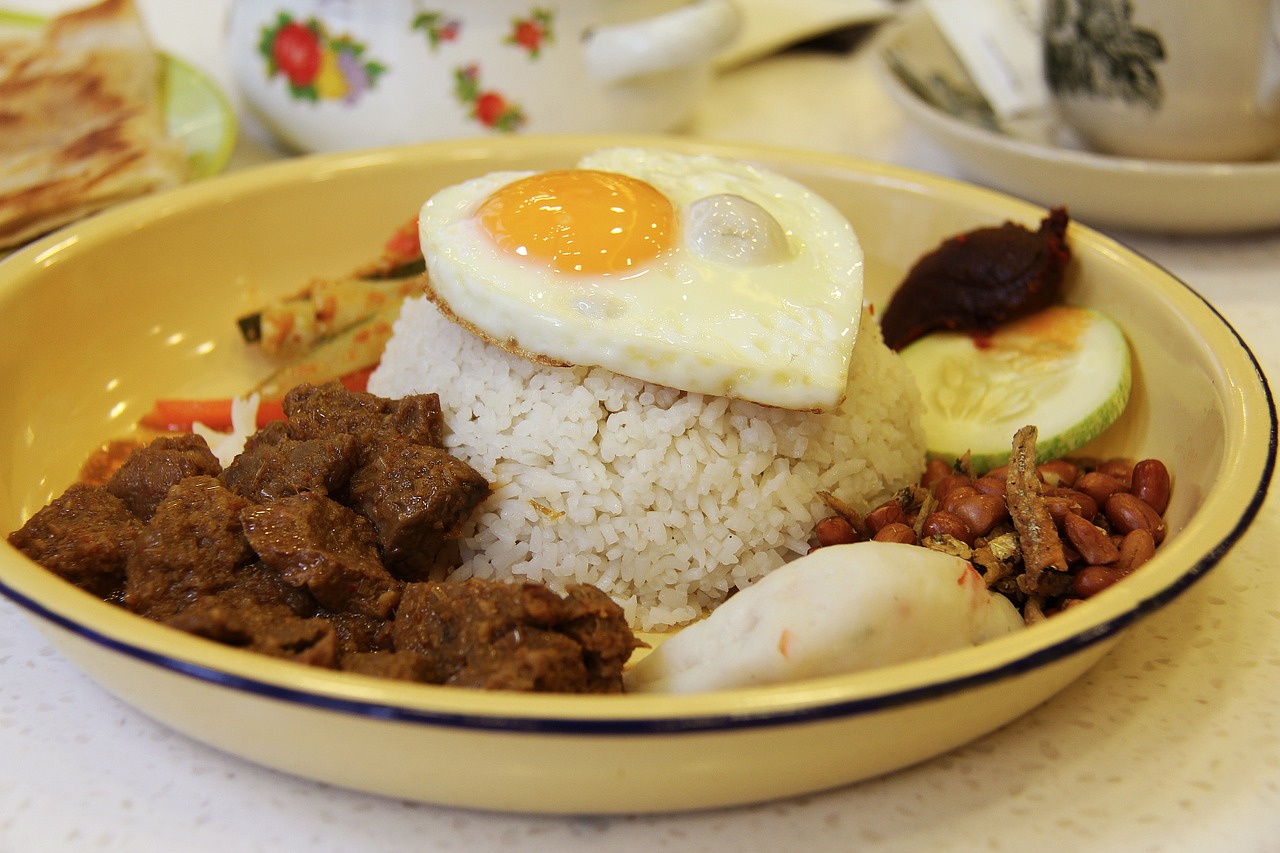 Tiong Bahru Market Hawker Centre
Just above the Tiong Bahru wet market, the Tiong Bahru food court is the right place to gorge on herbal soups, wontons, bak kut teh and chee kueh. What I like about this food court is they planning for air circulation. They have installed a mechanical exhaust system for each stall, and this means there is less of 'stale foody smells' and abundant fresh air.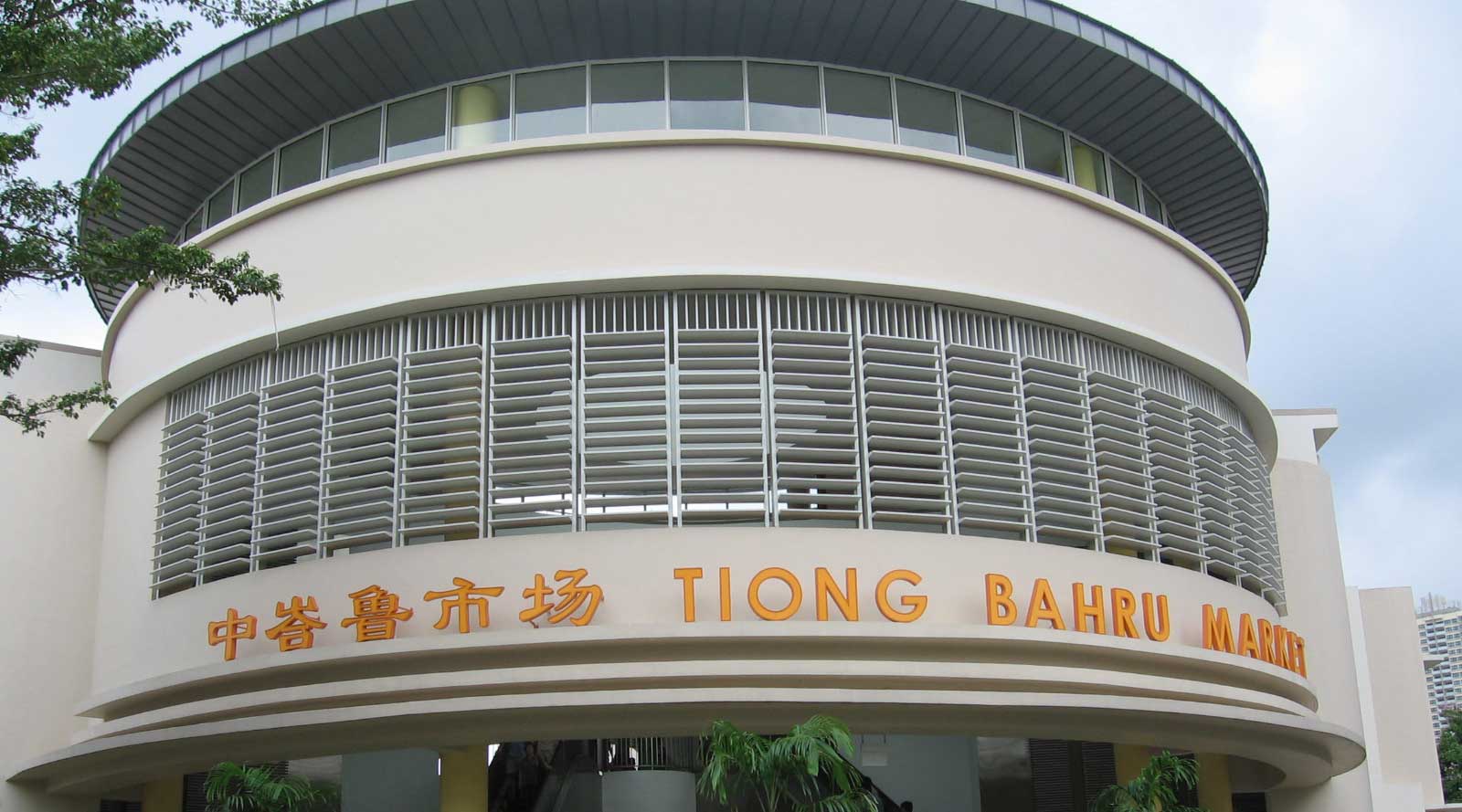 Once you experience the wet market, it is a good idea to drop in here for some delicious chwee kueh at the Jian Bo Chwee Kueh stall. For those who don't know it, chwee kueh is steamed rice cakes served with preserved radish and chilli sauce and is a popular breakfast item.
Old Airport Road Food Centre
If soya beancurd is on your mind, then head to the Old Airport Road Food Centre. Compared to the rest of the food courts, the Old Airport Road Food Centre is not that appeasing, but don't let the looks deceive you. Lao Ban Soya Beancurd and 51 Soya Beancurd are the two stalls that you have to try, and enjoy some almond flavor beancurd, or the simple original flavor.
This hawker center is built on the runway of Singapore's old Kallang airport, hence the name. Other specialties that you can try out here include satay noodles, char kway teow (noodle dish), and rojak. One of the oldest and largest food courts, it comes as no surprise that it holds the quite a few popular food stalls, these include Xin Mei Xiang Lor Mee, Nam Sing Fried Hokkien Mee, and Dong Ji Fried Kway Teow.
Lau Pa Sat Hawker Centre
Close proximity to the Raffles MRT, makes the Lau Pa Sat Hawker Centre easily accessible to shoppers and office goers. Decorated with cast iron pillars and very British in its vibe, this perhaps, one of the most interesting food hall. The clock tower and terracotta roof add to the distinguished architecture. Impressed? Well, the food is even more impressive. I often stop by here to pick up a kaya toast and kopi – a local Malay favorite of generously buttered toast filled with a special coconut jam and local coffee drink.
Another comfort meal that I love to have is the roti prata from Mohamed Restaurant. Typically eaten at breakfast, the spicy and flavorsome chickpeas in the prata curry with perfectly cooked roti-bread is soul-stirring for me. Enjoy a chilli crab or laksa, or play it safe with the Hainanese chicken and rice from Whampoa Nanxiang.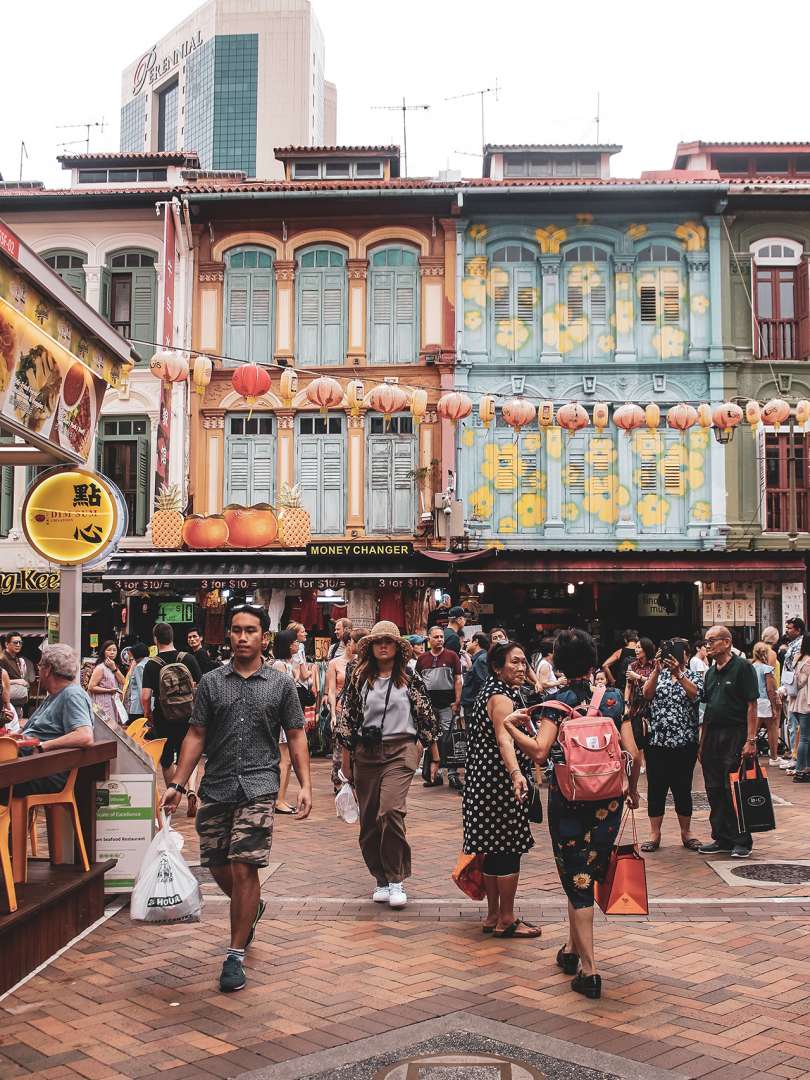 Tekka Centre
When you have so many tempting Indian restaurants dotting Little India (Komala's being my favorite), it's hard to drag your feet into Tekka Centre, unless you know about the treasures stored inside. The ambience every bit lavish as Bollywood movies, the Tekka Centre houses some of the tastiest curries and duck and rice dishes.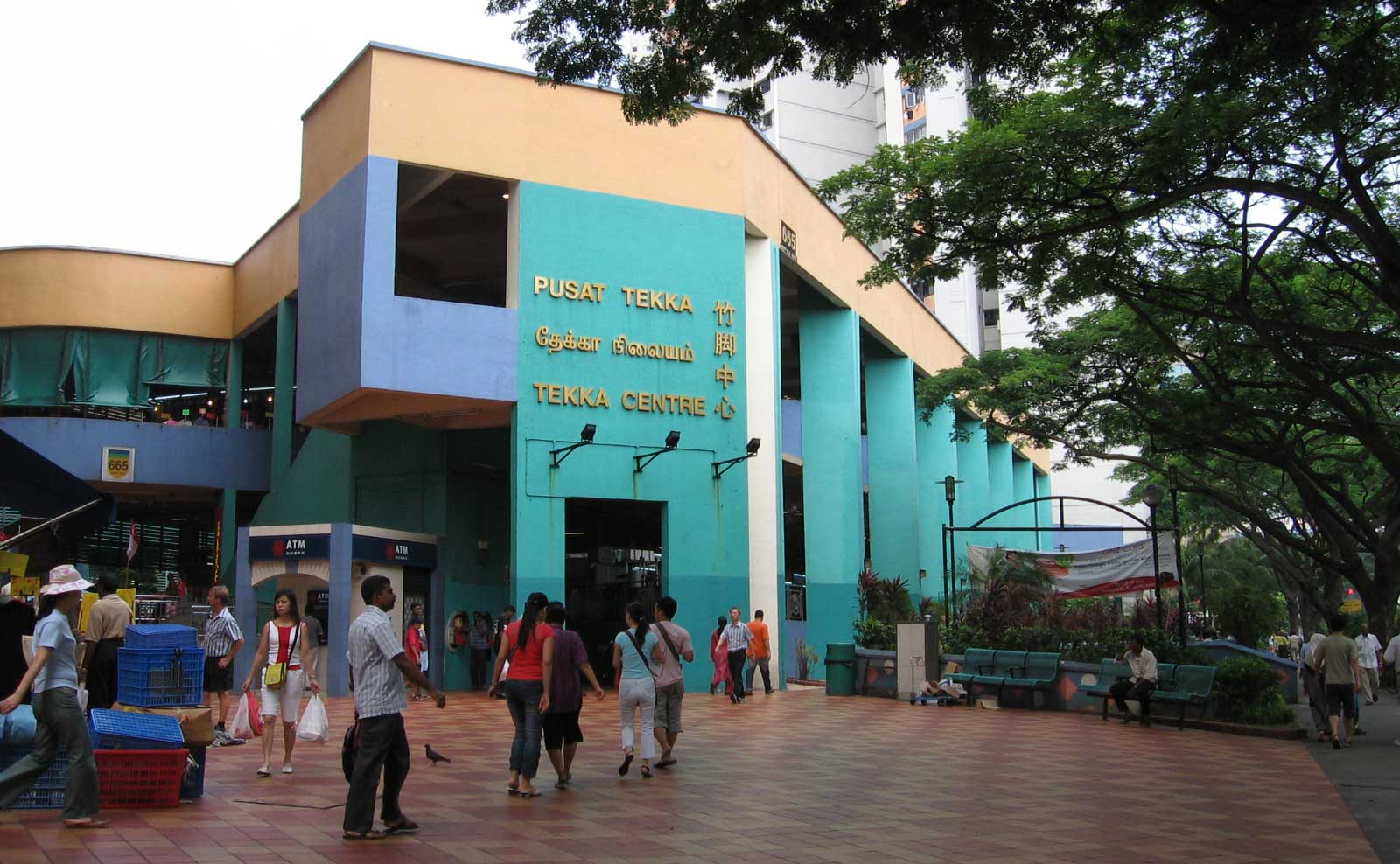 Needless to say, there are many Indian food stalls here, so prepared to be delighted by Allaudin's Briyani and Sri Tiffin's masala dosa. Other interesting places include Teochew dumplings and cakes from Yan Seng Traditional Teochew Kueh, dosas from Anna Dosai Stall and prawn vadai at the Sky Lab Cooked Food. Those craving some sweets, do try the chi kak kueh, a local favorite.
East Coast Lagoon Food Village
Given that this is the only beach-side hawker center, the place is popular with expats in their shorts – downing some beers and watching the sun set into the sea. Justifiable, given the heat and slow-paced nature of the sea, you will really enjoy the barbeque pork and noodles from the Hwa Kee BBQ Pork Noodle stall.
Other great meal combos that you can find here are omelets with small local oysters teamed with vinegar-spiked chilli sauce from Song Kee Fried Oyster and rice with taro, served with duck braised in a thick soy-based sauce from Cheok Kee Duck Rice. I have never been to this food court, so I am definitely going to give it a try, when I hop across at the end of this year.