As a city well immersed in history and antiquities, it's often hard to turn a corner without finding a relic, Gothic structure, or supremely popular tourist attraction in front of you. Right off the bat, London strikes you as an immensely cosmopolitan city teeming with innovation, creativity and the hustle and bustle of life.
Each of London's boroughs and cities gives off a distinctive vibe– Westminster tells tales of a political system as old as time while Camden teeters between the offbeat and the downright weird. Intrinsically British institutions occupy the same space as pubs with locals spilling out into the street, a well-deserved pint in hand.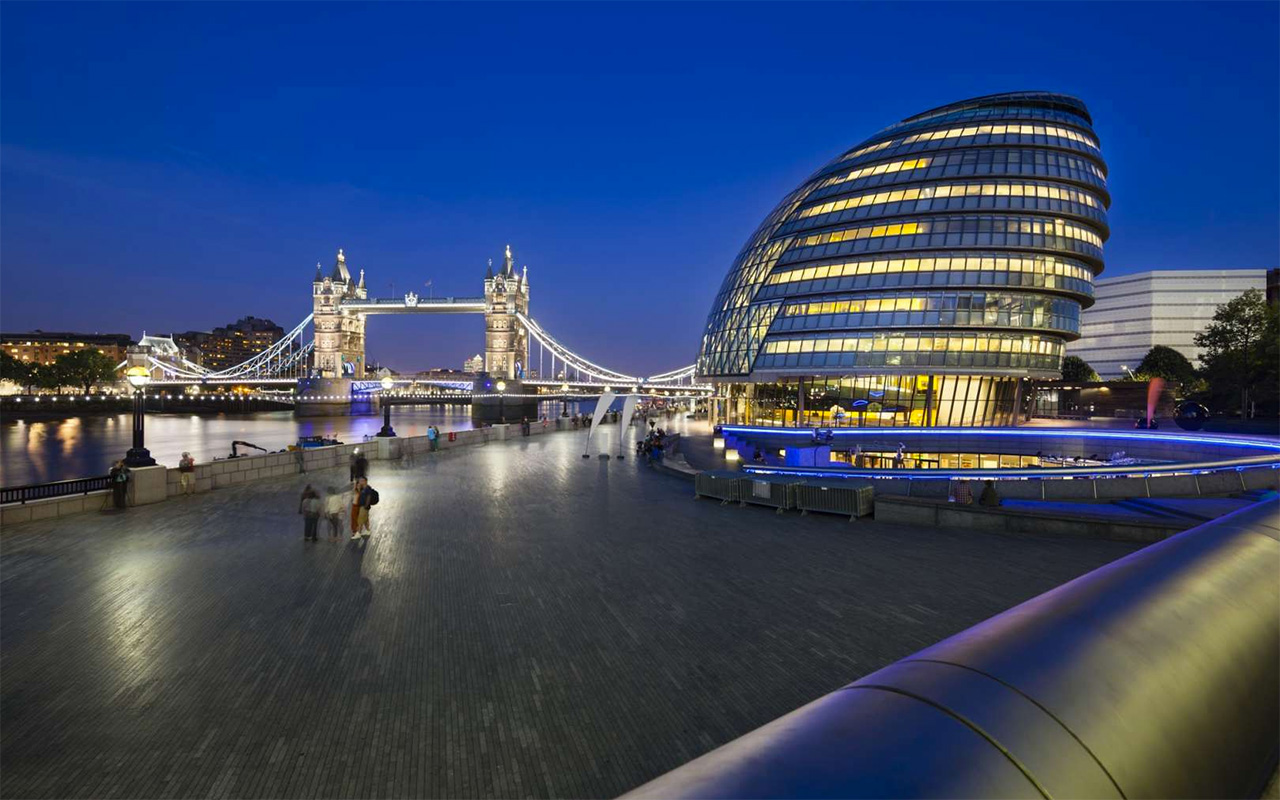 Central London is where the art aficionados and creative milieu gather for a day of museum-hopping while a venture out to Kew Gardens or Kensington Palace delivers panoramic views of Royal holdings in all their glory.
When it comes to adventure and nightlife, London spoils you rotten. There's something for everyone, for tastes as idiosyncratic as they come.
In an attempt to boil all of London's attractions down into one single list, here are the top 5 spots to hang out in The Big Smoke:
Soho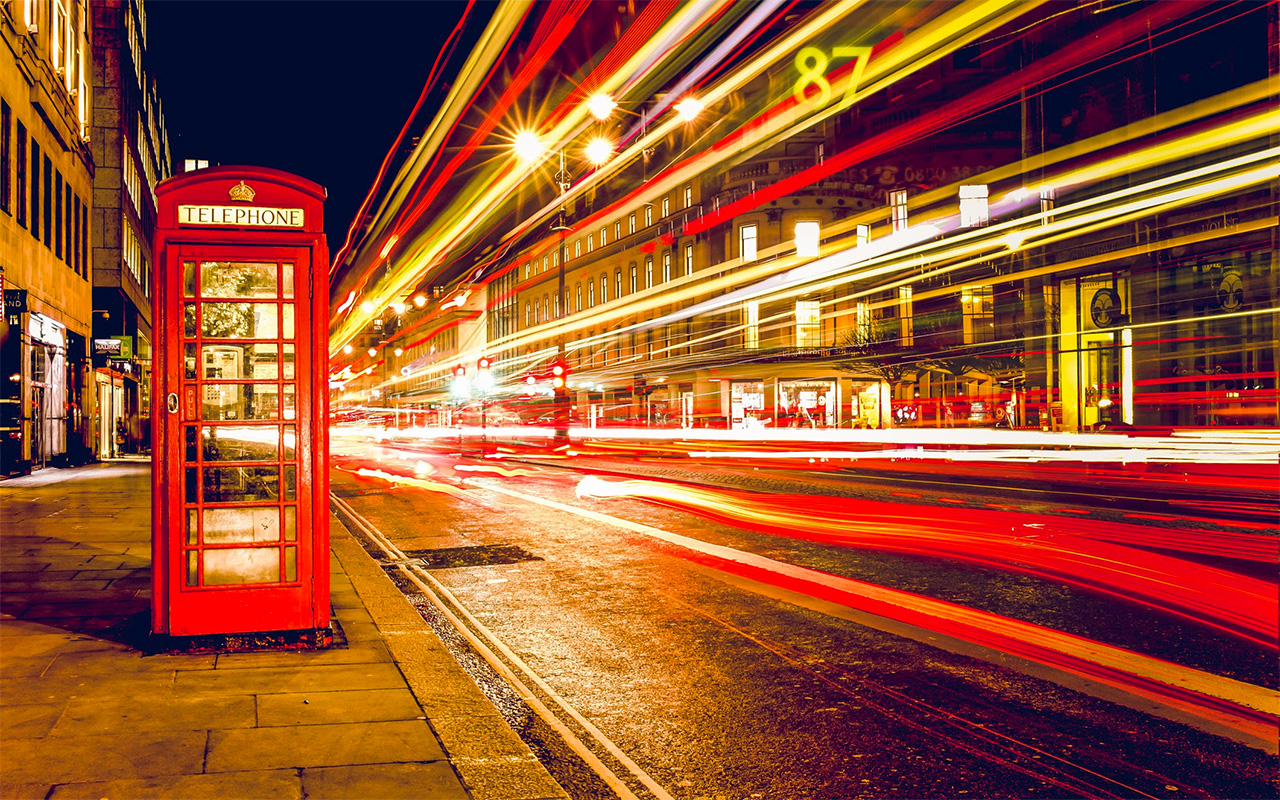 To get a head start on the 'tradition of fun' while in London, head to Soho and indulge in its eclectic mix of upscale cafes, classic theatres, Chinese restaurants and archival streets. The face of Soho is what you make it to be– an upscale district, a retail therapy hotspot, a bohemian throwback, a gourmand's Disneyland.
Soho was also the old haunt of genius inventors, writers and scientists– it was in this very district that painter-poet William Blake saw God's face, Henry Cavendish classified hydrogen in 1766 and Karl Marx wrote Das Capital while residing there in the 1850s.
The district also played its part in history as a red-lights area, but the once teeming dens have mostly now been converted into landmarks and tribute buildings. If it ever starts chucking it down, as it tends to do in rainy London, catch live screenings of blockbusters, classics or offbeat plays in Curzon or Picturehouse Central.
To see off the night into the early hours of the morning, head to El Camion for a tequila dose or pull an all-nighter movie marathon at Prince Charles Cinema just south of Soho.
Camden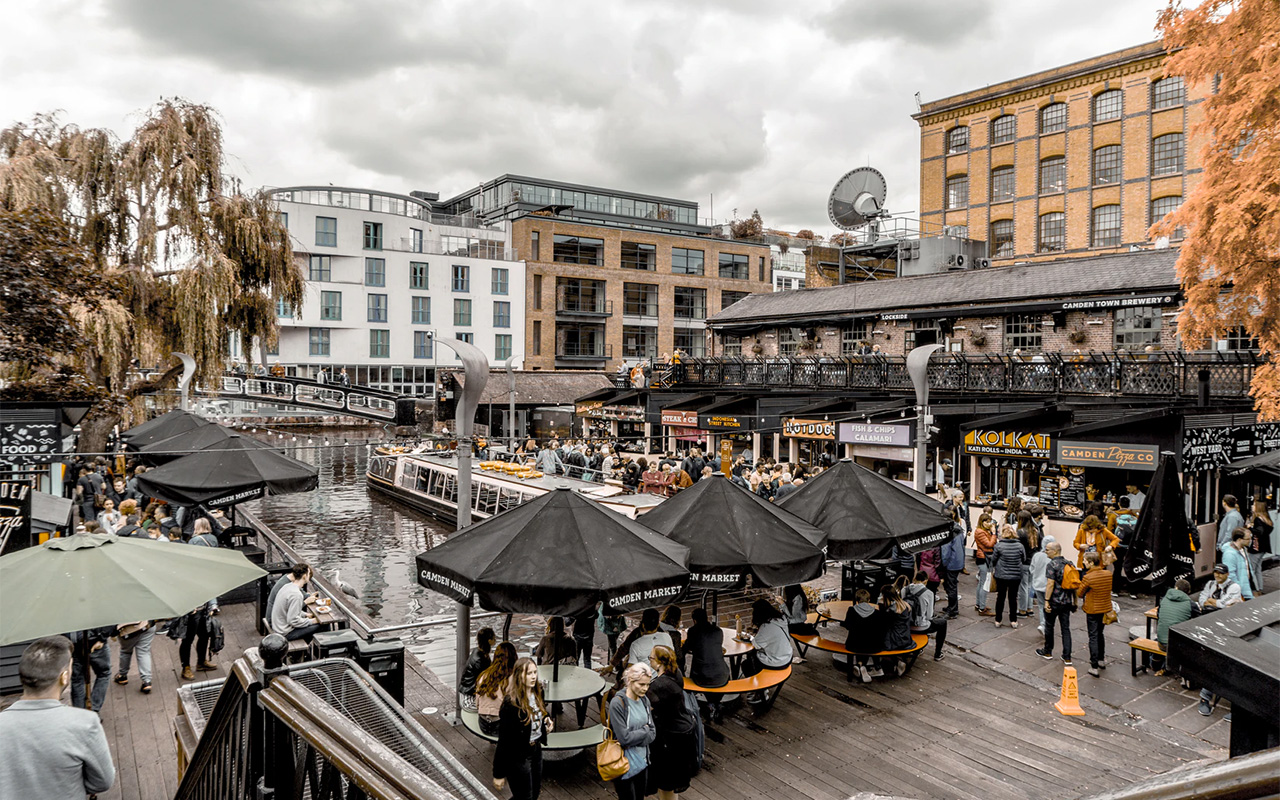 Camden will attract you for its kooky atmosphere and keep you by way of its bargain-counter bars and coffee shops. Right from the get-go, it's a veritable assault on the senses– delicious smells from curbsides eateries, freshly roasted coffee and, if you sniff hard enough, the fragrance of incense sticks. If you have a long day to spend, consider doing so in Camden; you could stop by Camden market for a bout of shopping at independent stalls or kitschy boutiques, be spoilt for choice at the open-air food arena and lounge by the canal with a pint in hand as the sun sets.
If you're lucky, you may spot bands that have been on the chart downing a drink at the local pub or busking outside the nearby tube station after performing at live music venues such as the Roundhouse, Koko or the Underworld.
Shoreditch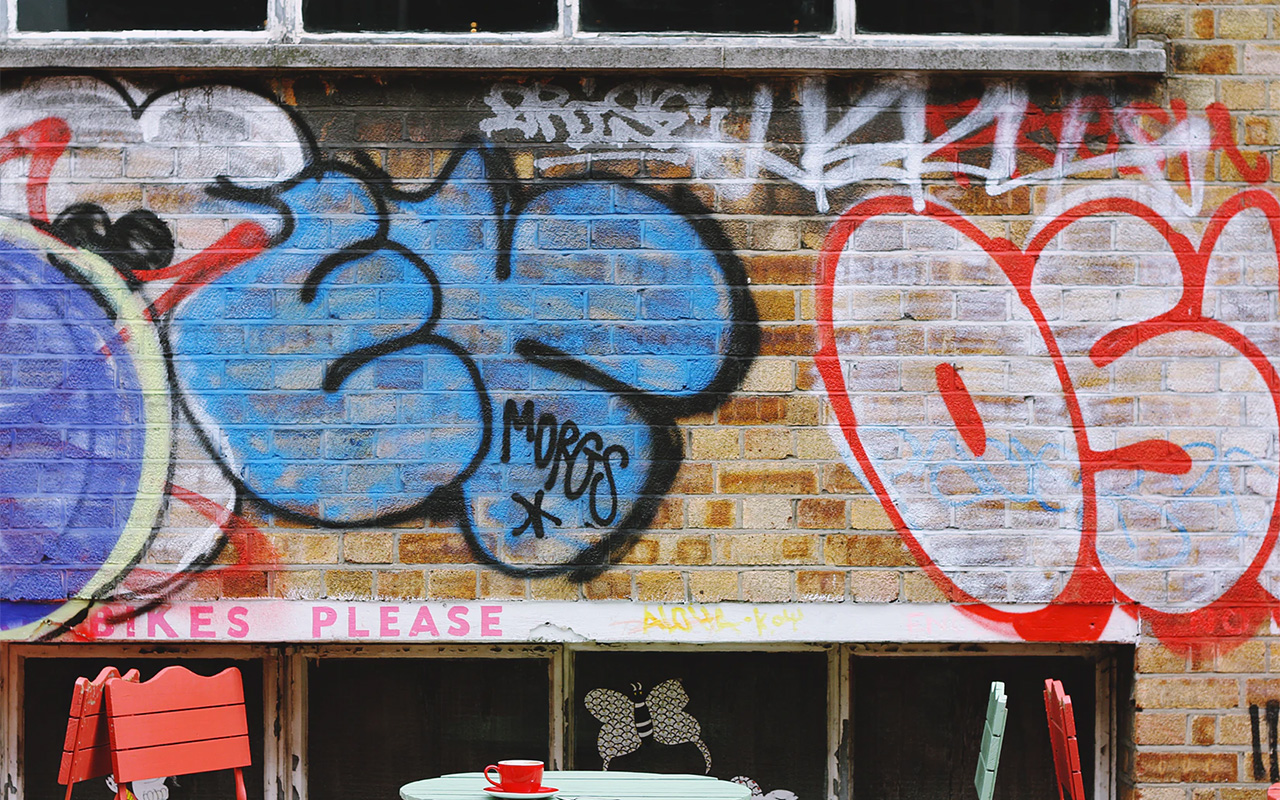 Some may say the last of Shoreditch's heydays have passed; others beg to differ. The little corner of East London still continues to command footfall courtesy the weird and the wonderful of the city. The triangle formed by Great Eastern Street, Old Street and Shoreditch High Street is where you should head to pop in and out of battered pubs and stock up on kitschy wares at independent shops.
A good chunk of the area retains its grungy, grainy facade that's speckled with graffiti and grime of years. But that doesn't take away from the appeal– if anything, it escalates it. When in Shoreditch, consider stopping by Rich Mix for a good ol' dose of creativity and head to the ever-popular Columbia Road Flower Market to make like the locals and pick up your daily quota of flowers.
There's always a street food pop-up or ten decorating the area, so that's where you should head for an evening snack before taking to the clubs or bars nearby for the night.
South Kensington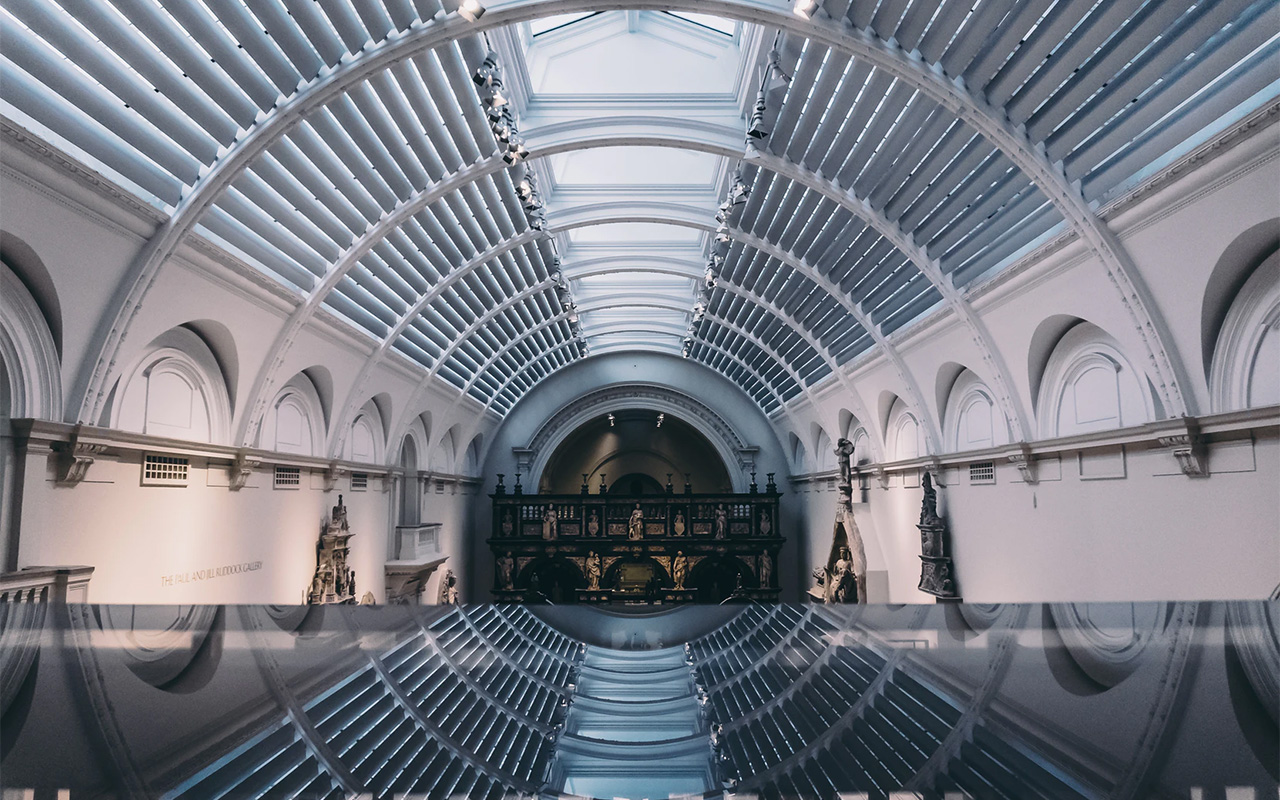 The plumb opposite of Camden and Shoreditch in terms of get-up and offerings, South Kensington is wildly popular among the masses– mainly among the ones looking to get cultured at one of the many museums in the area.
Exhibition Road is the main thoroughfare that runs between Albert Memorial and Hyde Park, so take a stroll down that road for smashing pictures. The Natural History Museum, Science Museum and the V&A all dot this elegant area of London. The atmosphere of learning and knowledge is influenced by the nearby Royal College of Art, Imperial College, Royal College of Music and numerous other educational institutions in the vicinity.
The Royal Albert Hall is the place to be for concerts and architecture galore; conversely, you could choose to spend the day pub-hopping through the many long-standing establishments in the area.
Hackney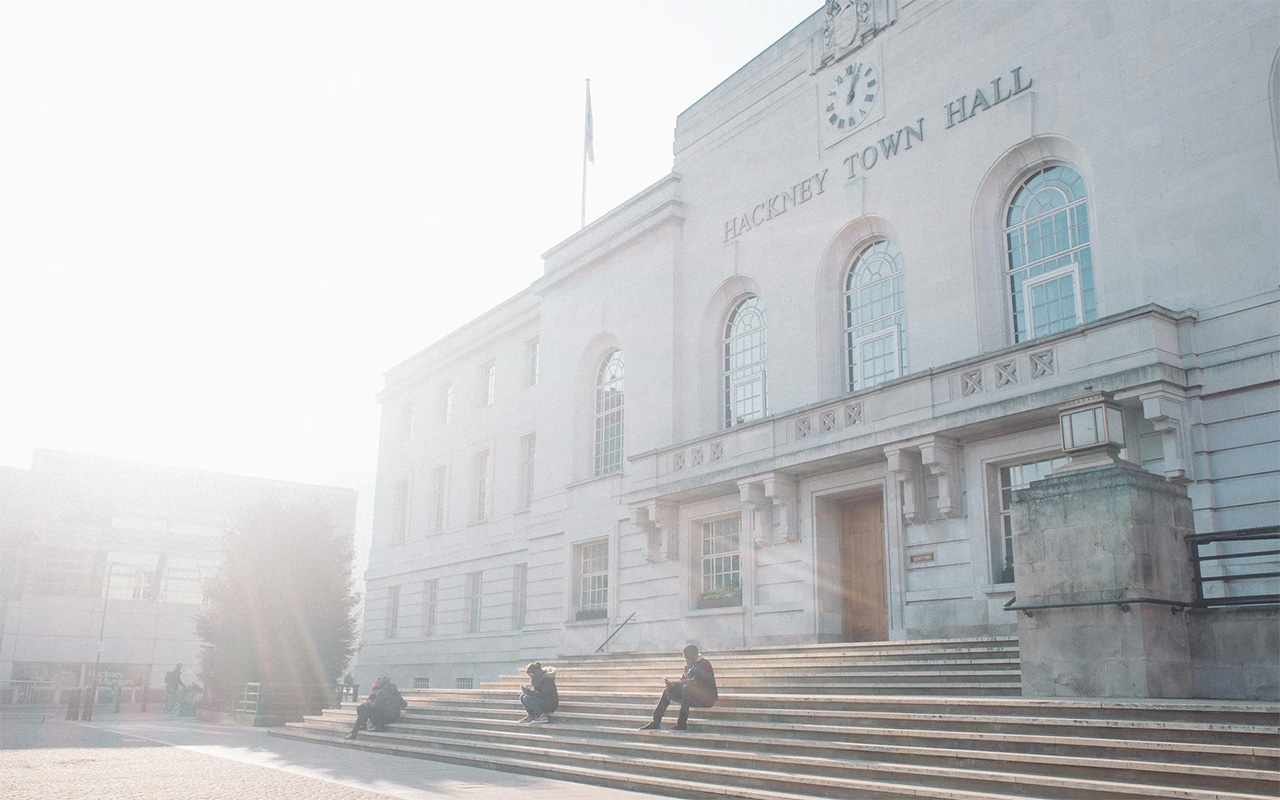 Hackney today is the most livable borough in London, but once used to be an industrial hub. It's an inter-connected borough populated by young creatives who fuel the nightlife and lifestyle of the area. Many of its industrial remnants have been fully reclaimed by cosmopolitan cafes, edgy art galleries and tons of bars and stores.
Home to local festivals and events, a prevailing sense of community permeates the air in Hackney– one that travelers are welcome to get in on. Join the crowds on a glorious summer day at the London Fields and the nearby open-air swimming pool, or mosey over to Broadway Market, a Victorian Street with shops open 24/7, all 365 days of the year.
Swing by the much-loved Hackney Empire, a Grade II-listed theatre institution that's been graced by the likes of Charlie Chaplin and Marie Llyod in olden days.
Final Words
When in London, do as the Londoners do and steer clear of the major tourist spots– you'll be rewarded with a stunning glimpse into the creative, historical and gripping underbelly of The Big Smoke as we know it.