Startups have been leading the market with smart and stylish teardrop trailers and mini-caravans. Due to their high portability, these small campers give owners the freedom to take to the road and stay wherever they please.
Teardrop trailers have been around since the 1920s, but fell by the wayside as more behemoth-sized ones offering more luxury came along; the tides of trend changed direction to favor pop-up tent trailers and large caravans. But I've been over more than one friend's house recently, only to find small teardrop campers parked in the driveway or garage – seems that a taste for teardrops has come full circle.
The cost of operating small teardrop trailers is low and they are more economical on average than the larger ones (estimate around +20 percent of your car's average fuel consumption). They are very light and can be easily towed behind a small car (without having to add modifications such as mirror extenders). Often larger trailers limit your access to scenic spots due to trees or ground conditions, but small trailers allow you to take advantage of scenic sites more frequently. Meaning, you get all the benefits of a large caravan, but actually have something that can take you into the heart of nature – that's more tent-like.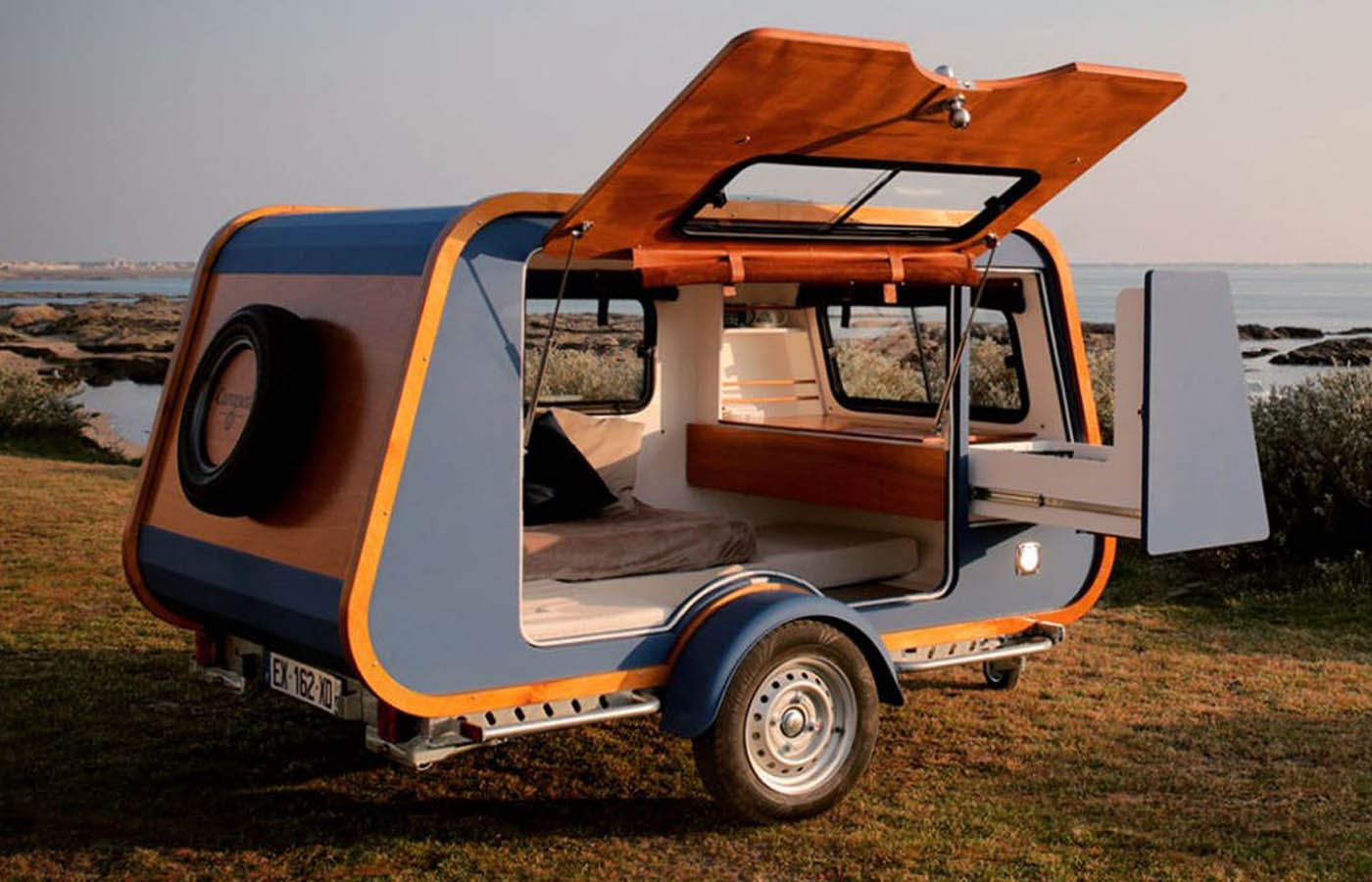 It doesn't take long to realize the benefits of a such a small and campers. Not only are they are easy to store in a driveway or garage, they quite easy manage: they require little maintenance and hold a resale value well. You'll be laughing all the way to the grand canyon rim as you pass by those at the mercy of exorbitantly high hotel rates – especially with the thought of a bad night's sleep due to a hard bed and bad pillow.
French startup company, Carapate Adventure has created a different kind of teardrop trailer. It's crafted from marine-grade plywood and features a trapezoidal shape with rounded corners, bright colors, and lots of style.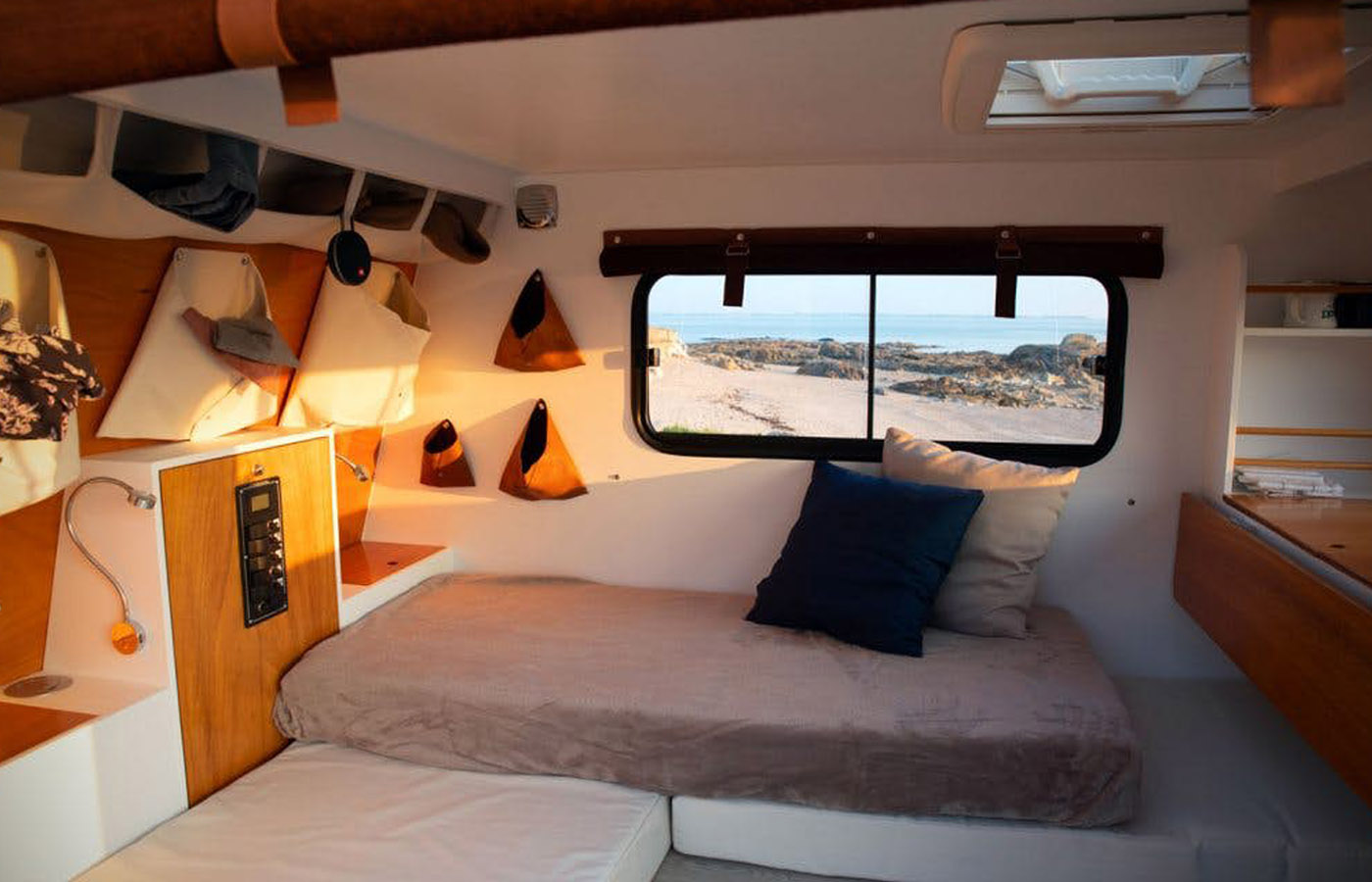 The aim of this trailer is connect better people to nature. It has a modular bed layout, indoor/outdoor kitchen, with quite a bit of window area. As a buyer, you have a series of optional upgrade packages for additional comfort and function. Carapate's 10.5-foot and 990-lb trailer isn't technically a teardrop, but it's been inspired by the iconic modular. The design was guided by the ideas of effortless style and compact escapism.
But don't let the simplicity fool you, as a lot of thought was put into the trailer. The design is intended to keep your focus away from the interior so that you'll focus on the outdoors instead – it serves to remind campers of why they bought the thing in the first place. The huge life-gate side entry fuses the outdoors with the inside of the trailer, and bring in all the air and scenery you can handle.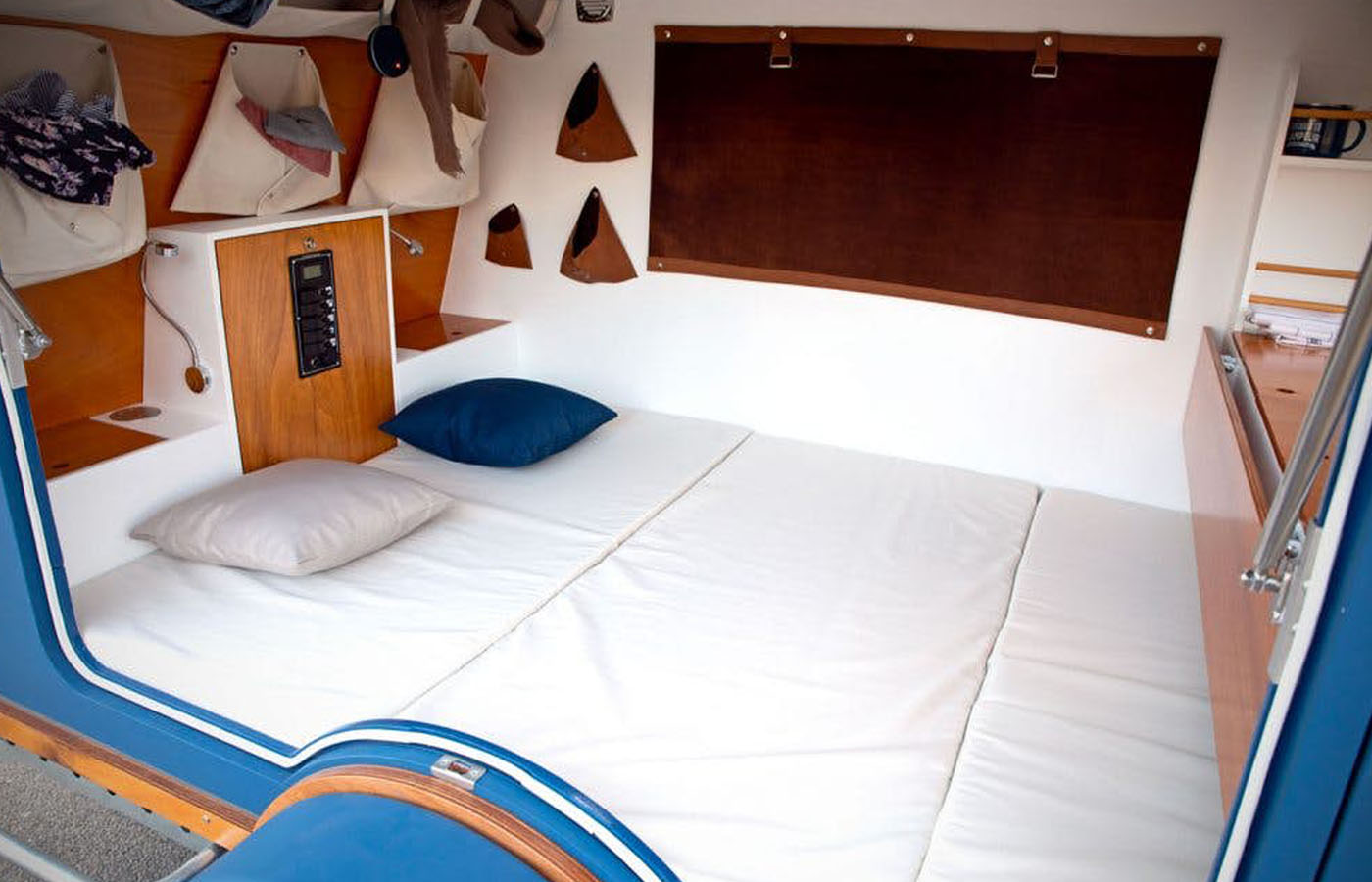 Three single-sized 55 x 25-in mattresses can be used in a functional L-shape sofa or as a front-facing one during the day, and then all three can be placed together on the floor as a mattress that sleeps two. An optional child's bed kit is available which allows a family of three to enjoy the camper.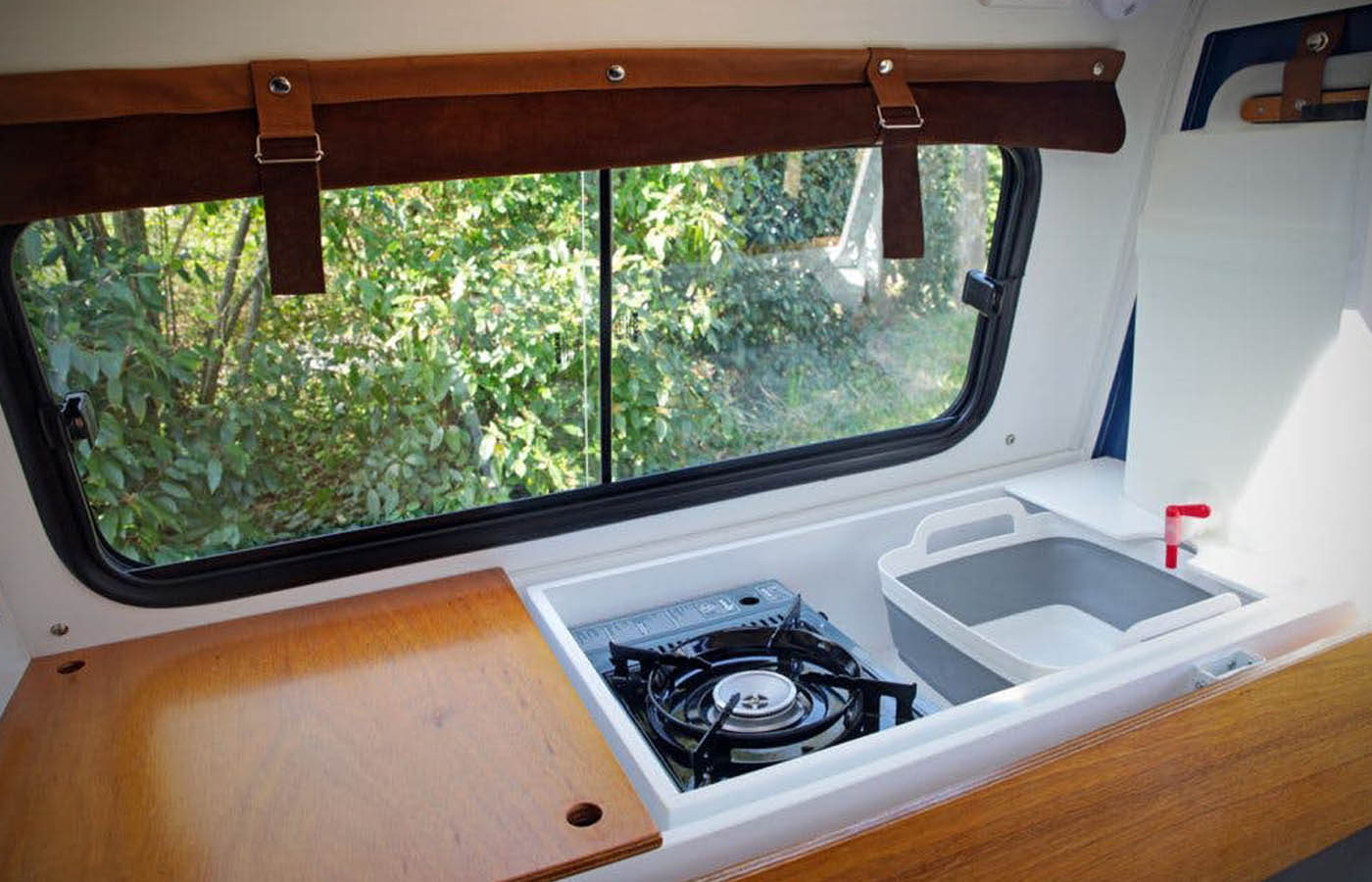 A potential sleeping platform in the front lifts away to uncover a kitchen. Meals can be cooked on the inside of the trailer. But the kitchen performs a neat trick, as the entire area slides out for cooking out-of-doors. You'll also manage to stay organized in this mini-trailer with a kitchen drawer, a space for pots, pans and dish ware, and attractive hanging leather pockets. This cool and adorable trailer comes standard with PVC flooring, a spare wheel, stabilizing jacks, and storage compartments. Further options allow for electricity and hook-up capability. Pricing starts around $15,800