I've been a Baby-G kind of person, thus I can totally relate to the happy announcement of a commemorative G-Shock. But the announcement of it being in 18K Pure Gold triggers memories of the time I commissioned my local goldsmith to actually build a case and watch strap out of pure 18K gold, and then fitting in a local branded watch into it. Yes, I've been guilty of pimping up my gear for the heck of it – read between the lines: 'I couldn't afford the pricy watches' – and trying to satisfy my need for owning bling.
As of May 15, Casio is taking pre-orders for the "18K Pure Gold" G-Shock, which is built in the honor of G-Shock's 35th year. Although thirty-five watches have been commissioned – to be retailed in select countries – only two of them will be up for grabs in the United States. It's hard to fathom a luxuriously expensive G-Shock, because we are so used to the rugged and everyday dynamics that this series proposes.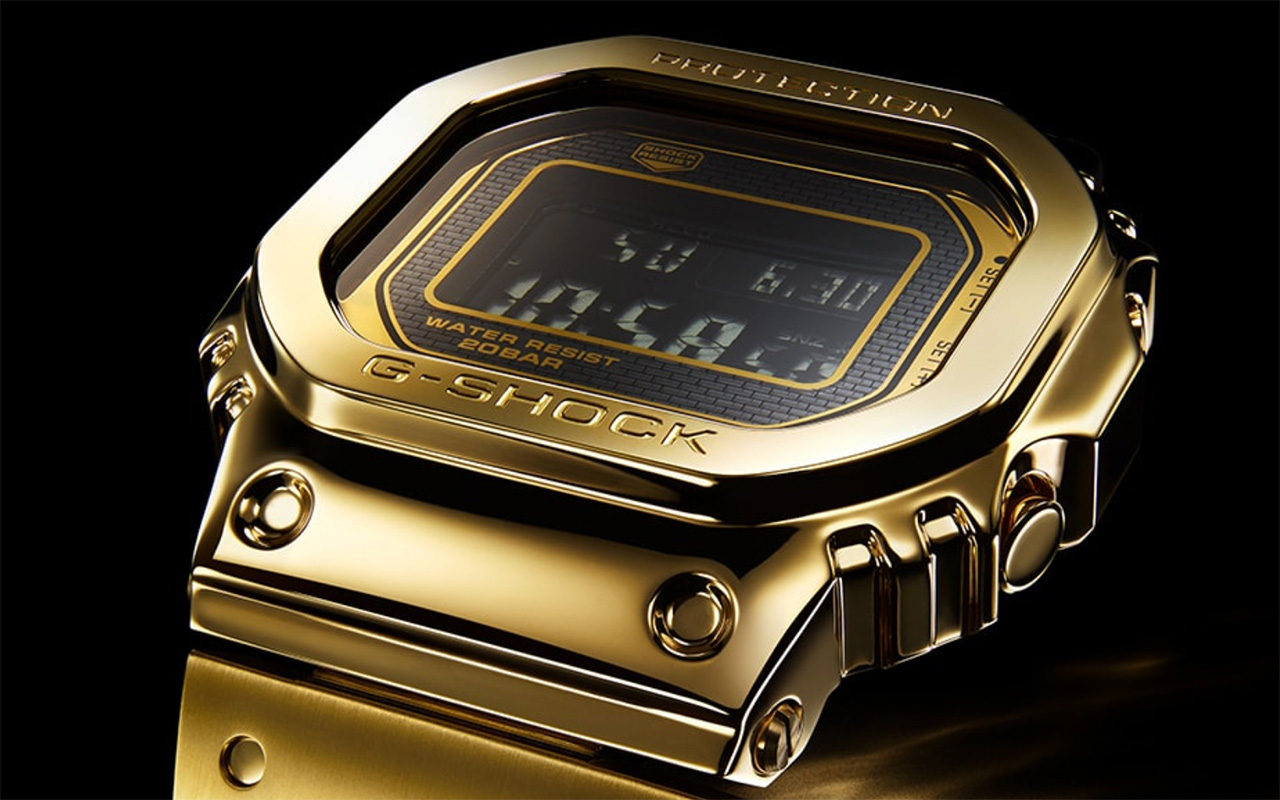 Casio is going the whole nine yards with this watch – almost every component is made from gold and its hand-polished as well. I'm talking about the bezel, screws, bracelet, case … the works! The watch also features gallium arsenide solar power system with efficient satellite solar cell technology and is fully shock resistant. Under the cushion case hood is the G-D5000-9 that provides 200-meter water resistance. It took the Casio team almost five years to build upon this dream project and to ensure that they craft a watch that boasts of an impact-resistant structure in delicate gold. Although stainless steel is 1.5 times lighter than gold. It's impressive what the team has developed.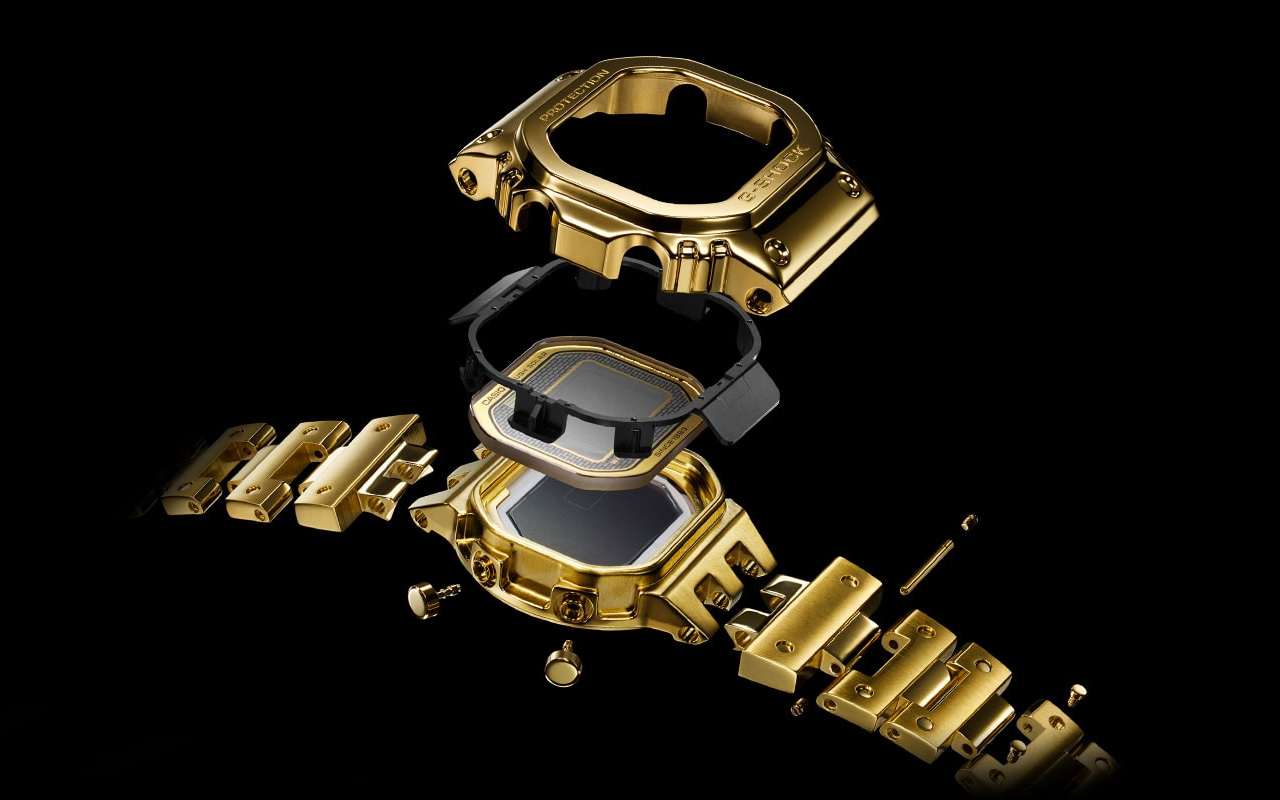 You can pre-order this watch for a cool $70,000, and bring home the elegance of gold that is combined with the ruggedness and toughness of a G-SHOCK.