When it comes to Chopard, my favorite is the free-spirited Happy Sport collection. I love the design for the iconic and playful moving gems. The series has been around since 1993, and each year Chopard brings out a newness in the collection through the use of colors, materials, and, of course, dazzling diamonds.
This year, I am drooling over the Happy Sport Oval in Stainless Steel and the Mille Miglia Classic Chronograph Zagato 100th Anniversary Watch. Andrea Zagato and Chopard have been in association with each other from the first time they crossed paths at the Mille Miglia rallies.
Italian car designer and motorsport inspired watches is a no-brainer if you ask me. You have the heady mix of tradition, a passion for creating exclusive things and cues that point to a speedy rally car.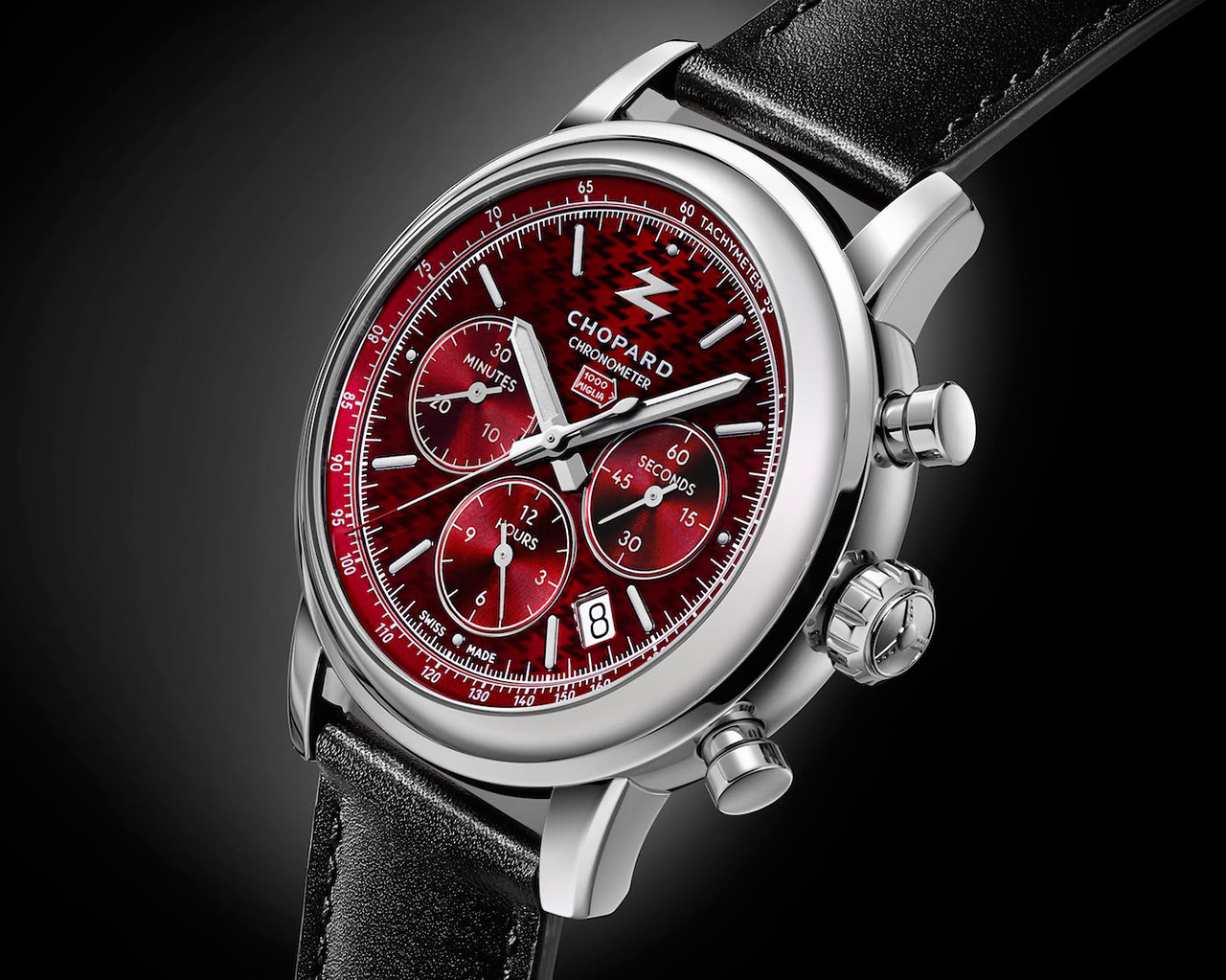 Commemorating the 100th anniversary of its racing partner, Chopard's contribution is the Mille Miglia Classic Chronograph Zagato 100th Anniversary Edition watch. As is the trend – silver means only 25 pieces, so a century here means only 100 units of this exclusive watch will be up for grabs.
The thrill of the Mille Miglia race from Brescia to Rome is exciting and is translated through the remarkable red chronograph. Augmented with Zagato's symbolic Z pattern at the 12 o'clock mark, the watch has "Z" shadows all over the dial. The red-lacquered color of the dial was Zagato's favorite, and, hence makes complete sense as the principal color of the watch.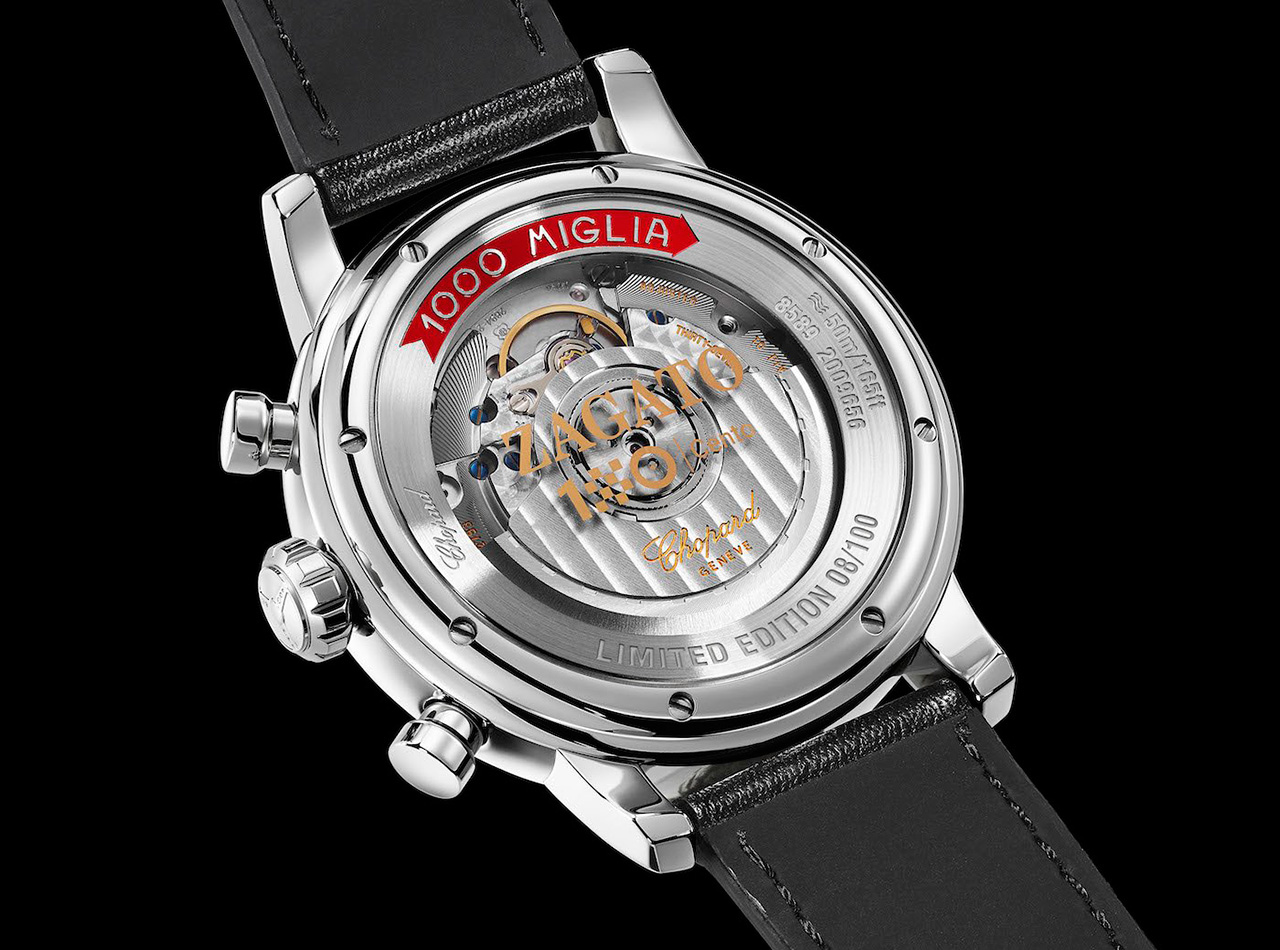 Before going into the detail, allow me to give you a little background on the association. Karl Fridrich Scheufele, the co-president of Chopard and avid fan of motorsports, teamed with Mille Miglia for 31 years. One of the last few independent car designers, Andrea Zagato has worked with Alfa Romeo, Porsche, Ferrari, and formed a bond with Scheufele, resulting in a great friendship between the two.
The watch being showcased is a tribute to racing and the dynamics of friendship. The 42mm steel case houses an automatic chronograph movement (certified by the Swiss Official Chronometer Testing Institute) with 37 jewels. Keeping a vintage theme, Chopard has paired the watch with a black leather bund (black calfskin) strap.
Honestly, I would have liked to see a steel bracelet version of this watch, but the current theme keeps up with the upholstery of cars. Anyways, the movement provides only 42-hours of power reserve and is water resistant up to 50 meters.  At the price point of $6600, it's a steep request given the niche audience this watch is meant for.