It is quite expected that many watchmakers will want to commemorate the event that took place half-a-century-ago – the landing on the Moon. Not new to the moonphase complication, Christopher Ward too is giving us a timepiece worth talking about and celebrating this event.
Let's take a step back and understand the beauty of a moonphase complication. It is one of the earliest known complications and depicts the sunlit side of the moon. Basically the side that we see from earth. And as we all know, there is a lunar cycle that follows and this complication is dedicated to that.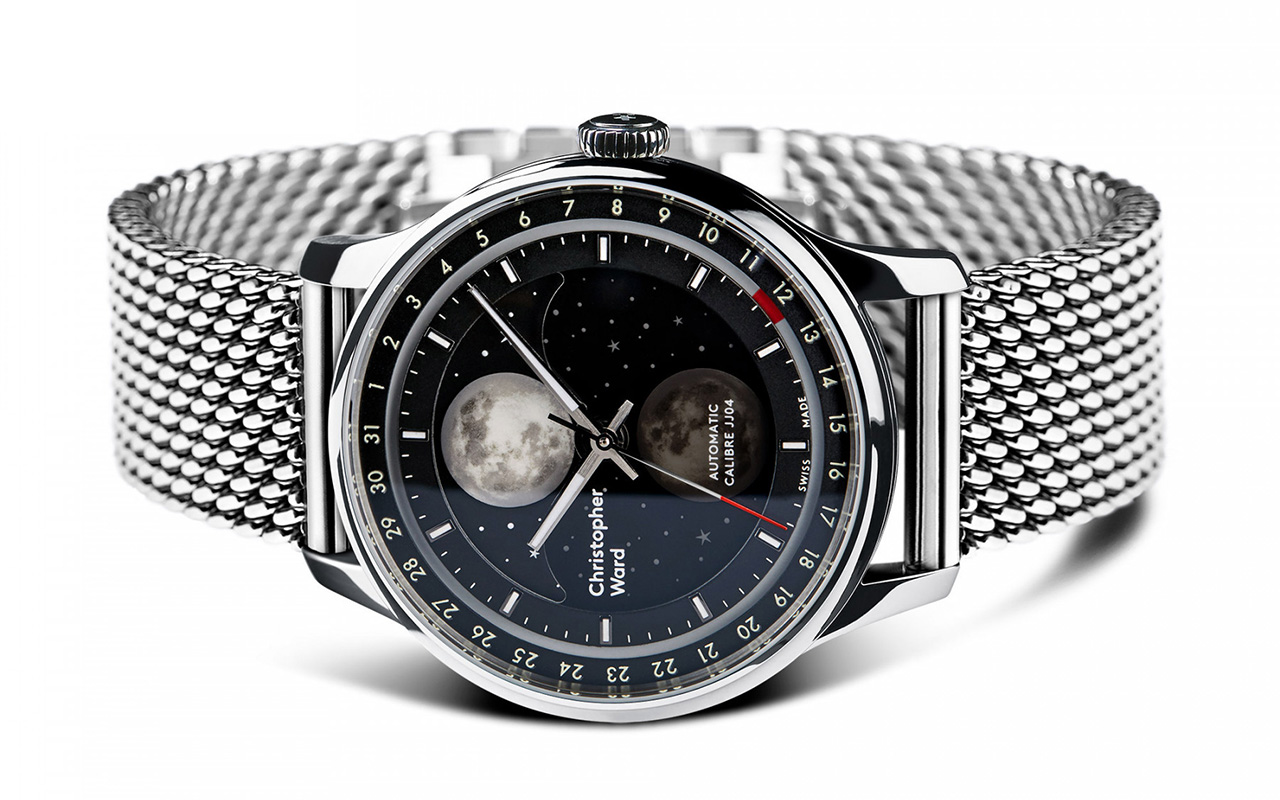 There are typically two moons crafted on a rotating disc and can be seen through a half-circle aperture, placed on the dial. Only the phase that is in sync with the lunar cycle can be seen through the aperture window, the other phase is hidden from view. It takes the moon 29 days, 12 hours, 44 minutes, and 2.8 seconds to complete the cycle, and rotation of the complication matches its pace to showcase this. The watch will need correction once in a way, and this really depends upon what the design and pace of the central wheel.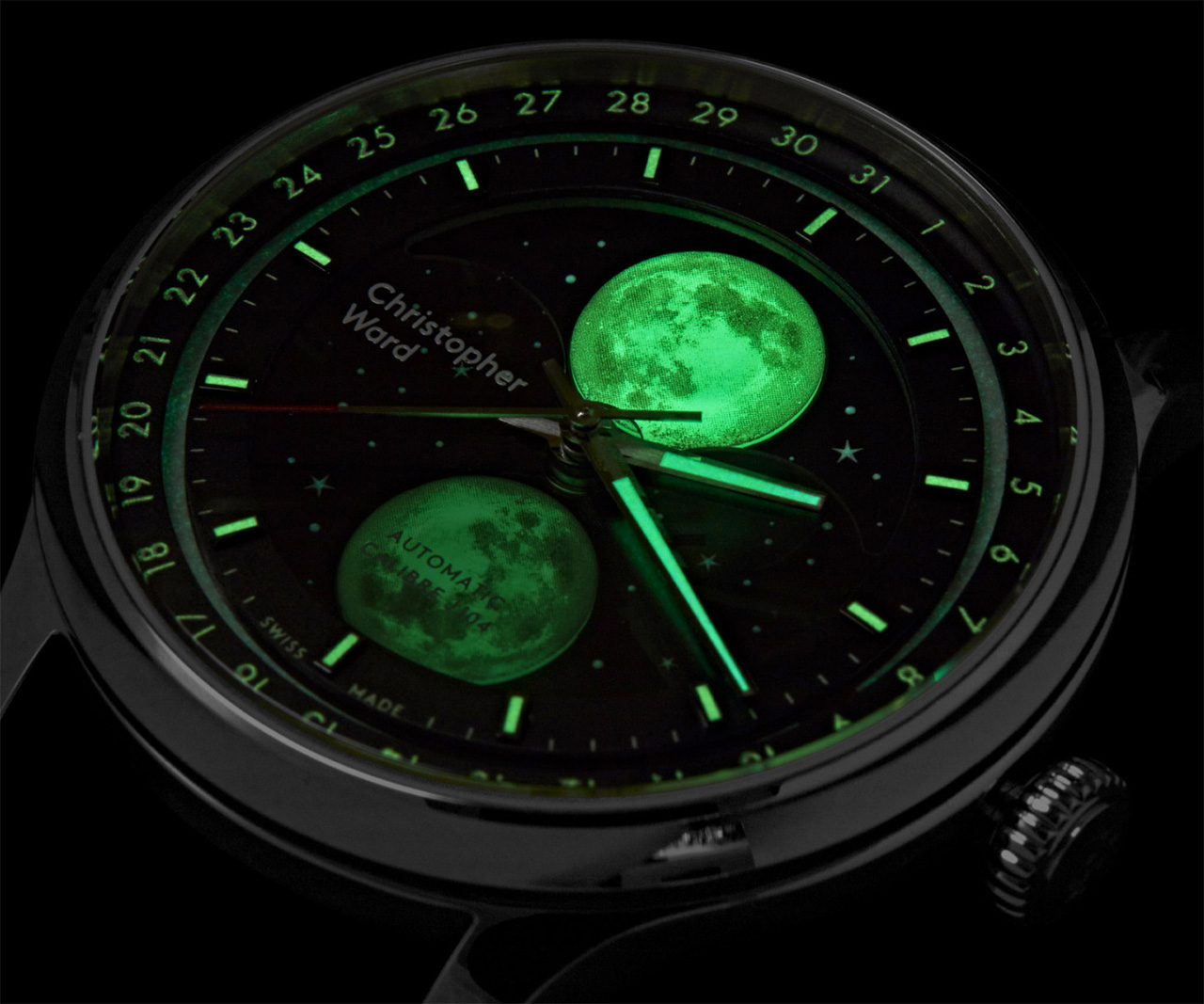 For example, Christopher Ward released their first moonphase in 2015 and it featured a center-dial moonphase complication that required adjustment once every 128 years. The newest edition, the Christopher Ward C1 Moonglow is an ode to the moon landing in 1969. This big moonphase watch is distinct and is in a price bracket that fits most pockets.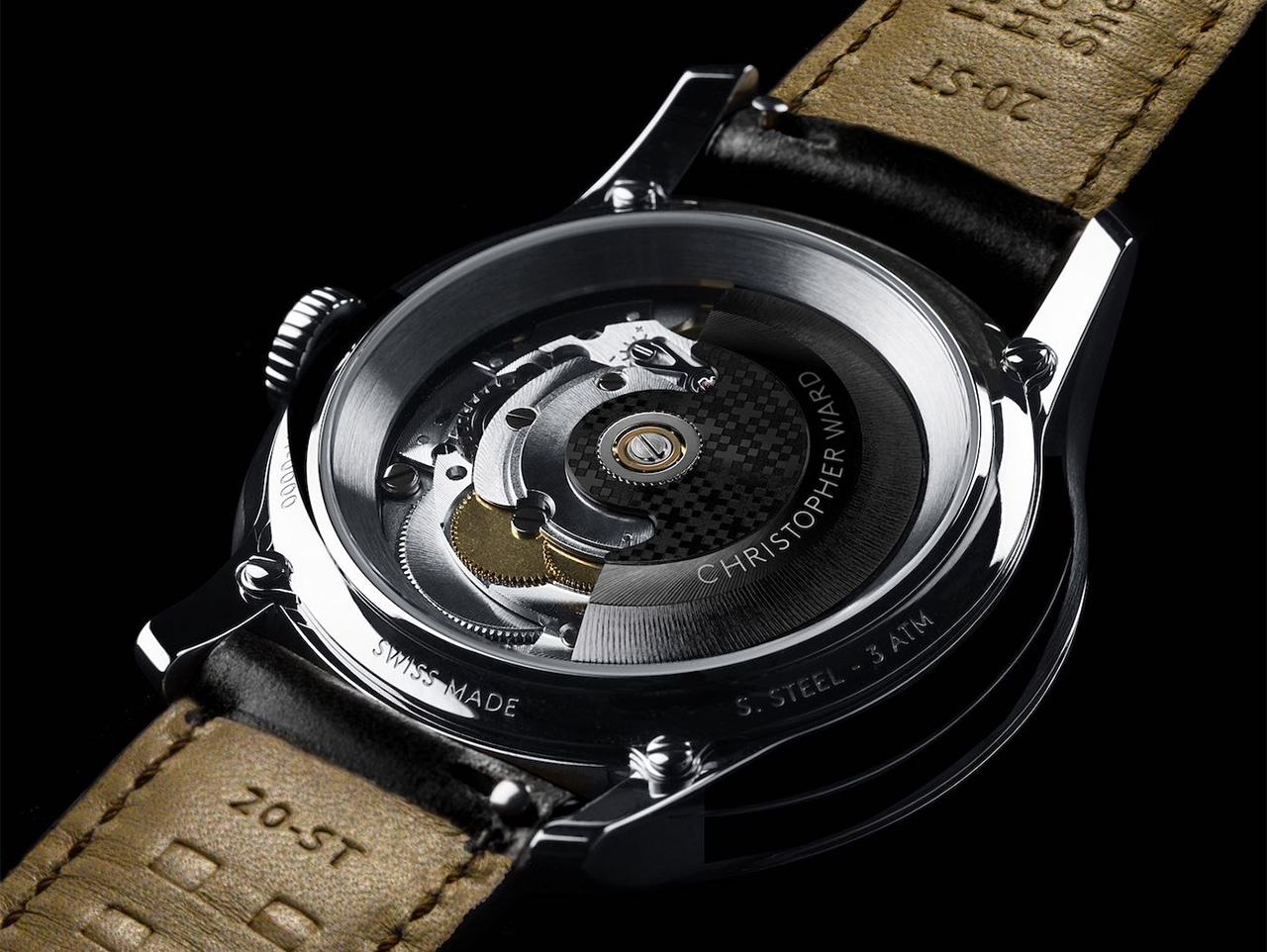 Powered by the JJ04 caliber that uses an ETA 2836 for its base, and in in-house lunar module and date indicator at the periphery. Sporting 3D elements, contrasting color, and Super-LumiNova Grade X1 GL C1 on the moons, hands, indices, numerals, and outer date ring, this watch has a multi-layered dial that is modern and sophisticated.
The case is crafted from Stainless Steel and measures 40.5mm, which is not very ample. It fits the wrist snugly. Sapphire crystal protects the dial and the watch weighs only 61 grams. The watch is water resistant only up to 30 meters, which is not too much, but the 38-hour power reserve is a good feature. The rotor of the watch is engraved with the Christopher Ward twin-flag logo and finished with DLC coating (diamond-like carbon).
The watch teams up with a Shell cordovan leather strap or a Milanese strap. The two variations are available for preorder, get them for $1,935 on shell leather; $1,970 on Milanese.