Converse is one classic shoe brand that goes way back to 1908. For over a century now, it's been part of an American's wardrobe. Actually, it's not just those living in the US that are familiar with Chucks. Almost everyone in the world may have probably heard of it, if not, maybe you've seen the coolest kid in your town wearing a pair.
It doesn't matter when you've first learned about Converse. We just know the name is stuck in your shoes—err, head. After launching the Chuck 70 Archive Restructured High Top a few weeks ago, here is another style to add to your collection: the Chuck 70 Bosey for "East Village Explorer" Pack. It's actually an updated version since the wading boot design is already old.
Classic Design Gets Reworked Again
The Converse Bosey is another classic that is frequently reworked. This year, it will take advantage of two other Converse models as the base. The East Village Explorer Pack combines the sneakerboot style and the Chuck Taylor All-Star 70. The obvious industrial design is something any rugged sneakerhead will love.
Notice the two-tone style Converse fans enjoy. It adds to the ruggedness of the sneakers. Choose between the "Birch Bark" and "Surplus Olive".What we find more interesting is the contrasting of the colors as highlighted by the yellow/black and orange/black laces.
Chuck 70 Bosey or MC High Top Sneakerboot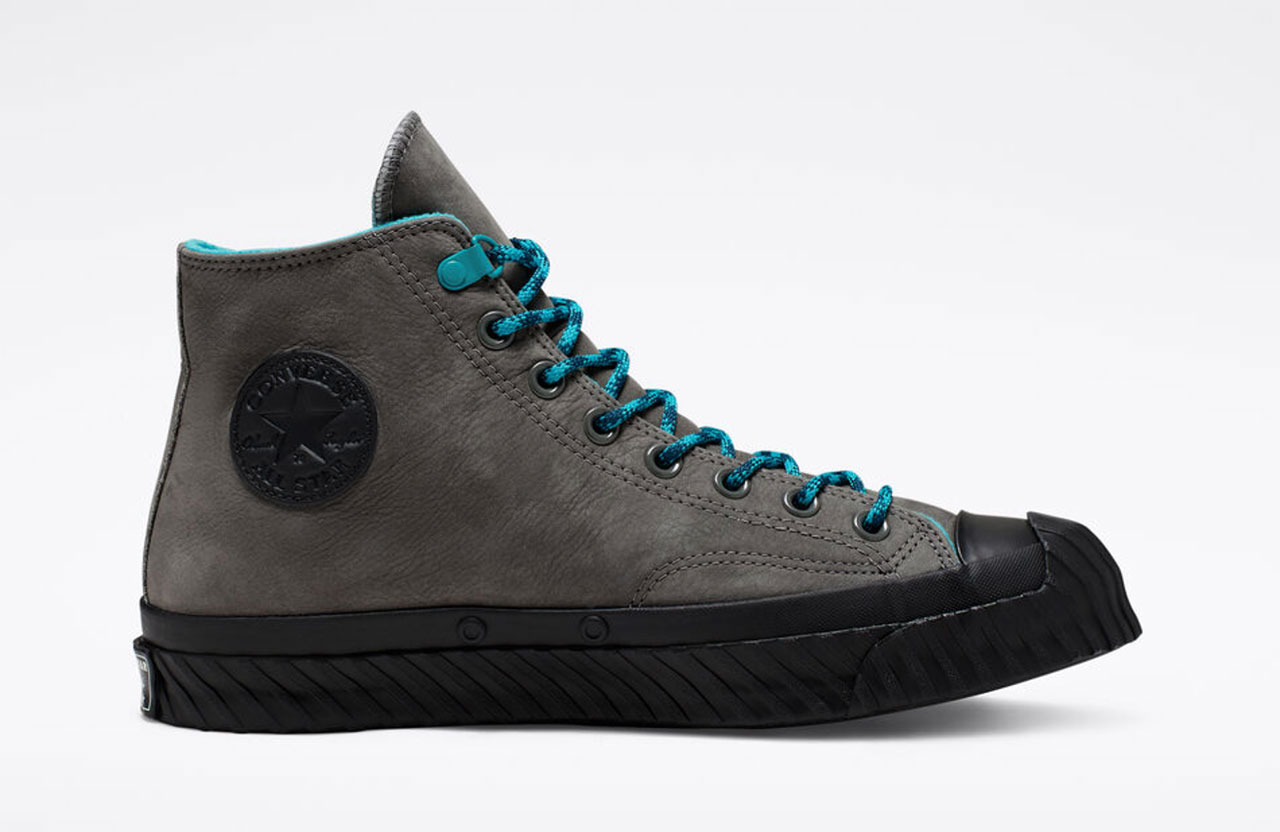 The pair is best for the outdoors not only because of the look as brought about by the green canvas upper, black rubber outsole, thick white midsole, ortholite insole, and bright orange laces. Meanwhile, the lighter version comes with yellow accents, hiking laces, black ridged rubber sole, and an off-white leather upper.
The Chuck 70s is something you can boast for its style and build. It's an homage to the olden days of mom and pop who were probably cooler than us.
The East Village Explorer consists of two models: Chuck 70 Bosey High Top Sneakerboot and the Bosey MC High Top Sneakerboot. Like the Bosey High Top, the MC High Top is also water-repellant, thanks to the olive canvas material.
Converse Chuck 70 Bosey "East Village Explorer" Collection is now available. Both pairs cost $100 and should be ready on Converse.com.