Those who believe in traditional house music, have been predicting the demise of EDM for a long time now, however this genre is only growing by the day. No doubt the EDM market is heading for over-saturation (if that's what you can call it), however the acceptance of mainstream EDM is on the rise. The evolution of the older era of house music to EDM, has given us many popular artists and the Russian-German record producer, singer and songwriter – DJ Zedd, is here to tell us more about shoes – yes, shoes – and not music!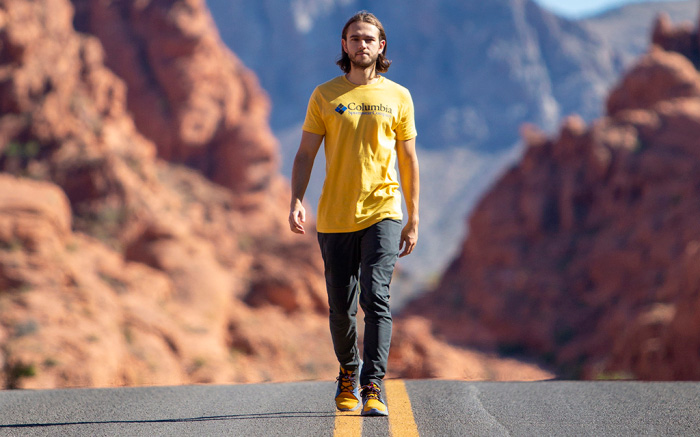 Starring as the face of a campaign for Columbia Sportswear's latest footwear line, Zedd is a well-known name in the circuit. Endorsing Oregon-based Columbia Sportswear's SH/FT Collection, the DJ claims to be extremely fond of sneakers and this is why he wanted to collaborate with the shoemakers.
With his popularity cemented with his fans, it's a great opportunity for the $35 million – worth celebrity to cash in diverse assignments like this modeling stint. It only makes sense for one of the world's richest DJ, who was diagnosed with sudden loss of hearing in his left ear back in 2014, to work on non-music assignments that can position him as one of the powerful EDM influencers of our times.
Just under 30, Zedd – whose real name is Anton Zaslavski – looks dapper in the SH/FT sneakers, which he claims are very comfortable to wear. Of course he endorses the sleek looks of the collection, he also goes on to put his money where his mouth is – by wearing the shoes on stage, at Colorado's Red Rocks Amphitheater. The test went well, and the sneakers were comfortable and provided a good amount of support to his feet.
By nature, the SH/FT Collection has footwear that can be worn in urban environment and out in the grind. Zedd is just happy that his pair is comfortable when he wears them on stage and in his recording studio and he finds his pair a balance between comfort and style.
The SH/FT Collection includes four styles and two colorways each for Sh/ft OutDry Mid and Sh/ft Low, the for men and women. I really like the color options, as they are bright and youthful. The shoes have a midsole that sports a dual compound cushioning composite, giving high resiliency that is required for extra comfort. The All-Terrain traction makes it possible for you to wear the shoes on smooth as well as rugged roads. The deconstructed knit upper offers all day comfort.
Peter Ruppe, vice president (footwear) at Columbia, commented on the collaborating by referring to the shift in culture and today's young people seeking balance between work and nature. This is why the new collection is designed to cater to urban style while encompassing trail-worthy performance if one chose to work the outdoors.
The SH/FT Collection retails soon and includes proprietary Columbia tech like OutDry waterproofing and the long-lasting Sh/ft midsole cushioning.