At Baselworld this year, Chronométrie Ferdinand Berthoud showcased the enchanting combination of in-house tourbillon movement teamed with a new display showcasing the age and phases of the moon. The watch in question is the Ferdinand Berthoud Chronomètre FB 1L, a very classy timepiece that intersects astronomy and chronometry. Beyond doubt, this watch honors the efforts of Ferdinand Berthoud on chronometric precision and the calculation of longitude. Taking inspiration from the Marine Chronometers, the new FB 1L collection embodies the DNA of what Ferdinand Berthoud had envisioned.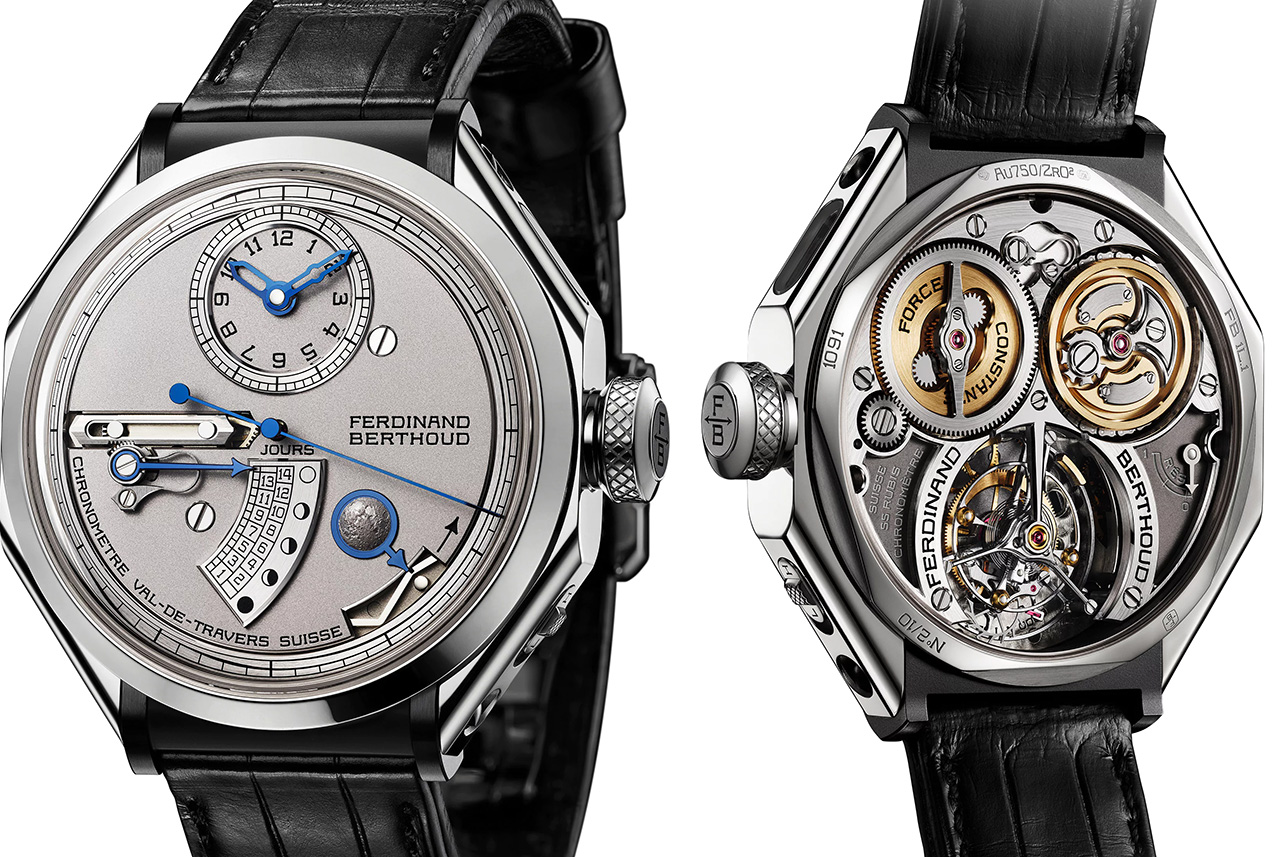 The highlight of the dial is the showcasing of the age and phase of the Moon. To help you understand this better: the phase of the moon is depicted by the face of the moon being sunlit (or in shadow) and the age of the moon basically tells you the number of days gone since the last New Moon. Both the terms are related, but showcase different aspects of the Moon Cycle.
I really like the ingenious way that both these details are packaged as one sector on the dial, with a hand pointing the current moonphase and at the same time doing a countdown and count-up of the number of days since the last New Moon. The days are tracked as a 14-days cycle. Employing a rack-and-gear system known as the feeler-spindle, the system shows you the moonphase details accurately and gathers only one day's error in 577 years!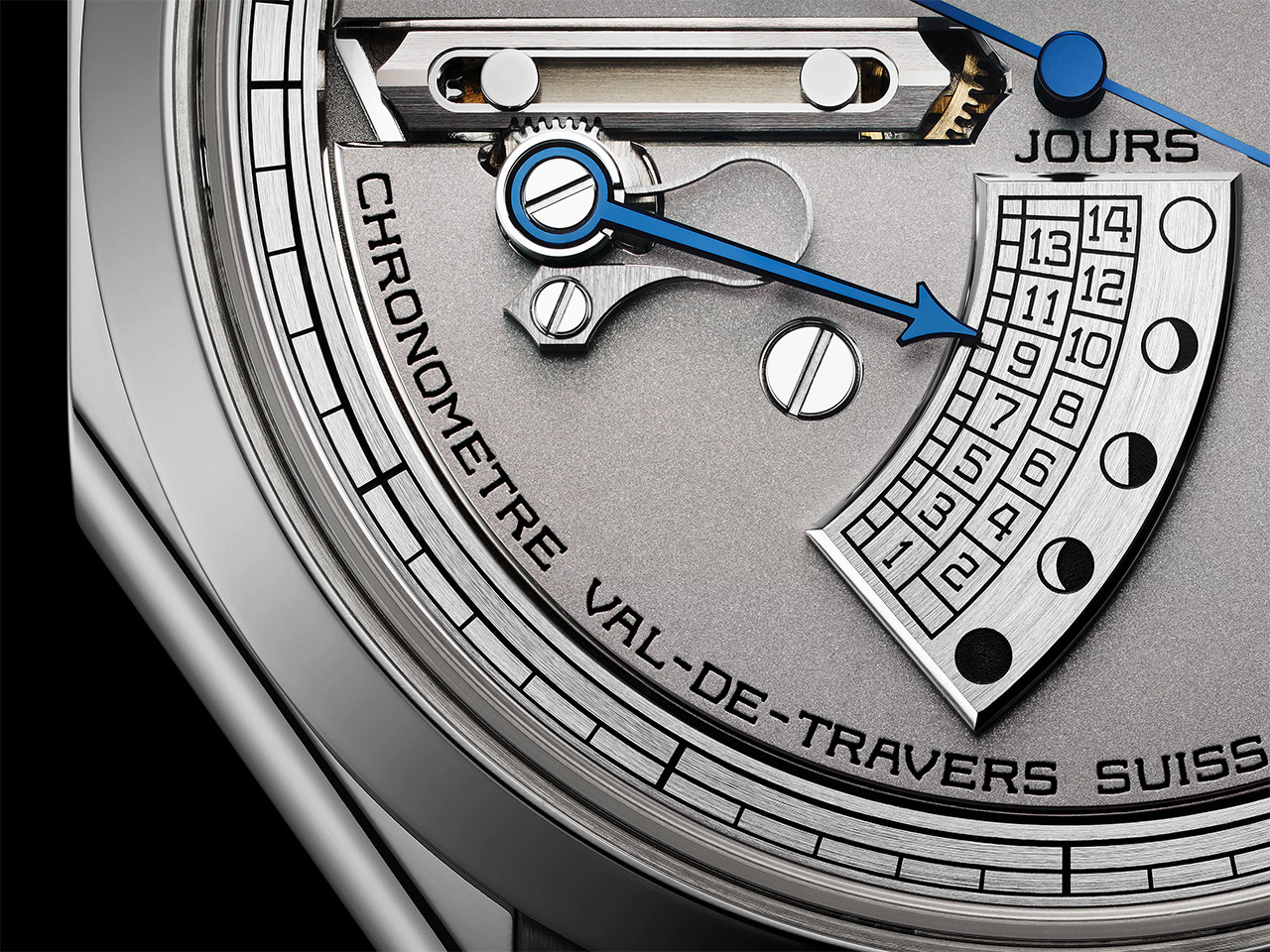 So that you may read the moonphase accurately and to reduce ambiguity, the waxing or waning moon can be seen in a second window that is featured on the dial You will find this window between 4:00 and 5:00 o'clock position. This window adds more character to the whole dial. I love the way the watchmakers have balanced the many features and yet managed to keep the dial clean looking, without overwhelming you with the complications.
You can pick one of the two versions – the Far Side Of The Moon version (FB 1.L4) (the far side of the Moon on the dial) in sand-blasted white gold. The lugs and side elements are distinct thanks to the ceramised titanium. The Near Side Of The Moon (FB 1L.1) is in white gold and has black ceramic lugs, you can view the side of the Moon visible from Earth. As you know, we can see only one side of the moon thanks to it being set in its orbit.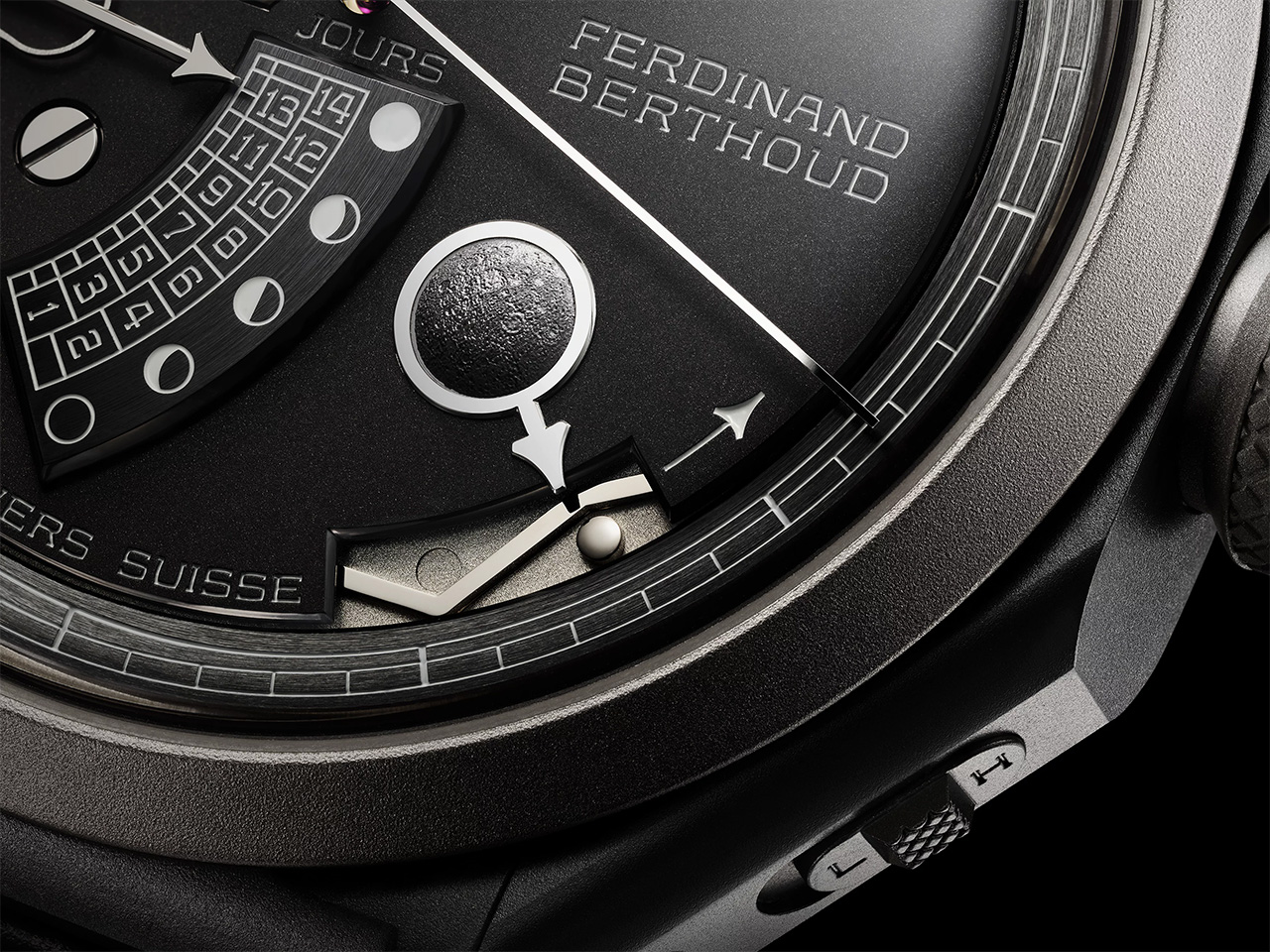 Getting into the details, the watch comes in a 44mm case and offers water resistance up to 30 meters. It is teamed with a hand-stitched rolled edge alligator leather strap. The movement is manual winding Caliber: FB-T.FC.L and it stores power reserve of 53 hours. The Chronometer Certified (COSC) watch is available for $265,000 – FB 1L.1, white gold; $250,000 FB 1L.4, titanium. Only 10 watches in each variation.