How often do you find the engrossing pool games with your buddies to be tiring on the legs? Or perhaps times when you wish the pool table could be used as a ping pong table when not potting the balls left right and center? Even better, how about a double utility game table that can be your dining table by nighttime?
This is Hathaway Games' Newport 7-feet Multipurpose Game Table designed tactically to function as a pool table, table tennis table, board game table or a dining surface to eat on. We can think of it as a cool office table as well for the weekdays – why leave anything to chance!
Multi-utility game table for geek's den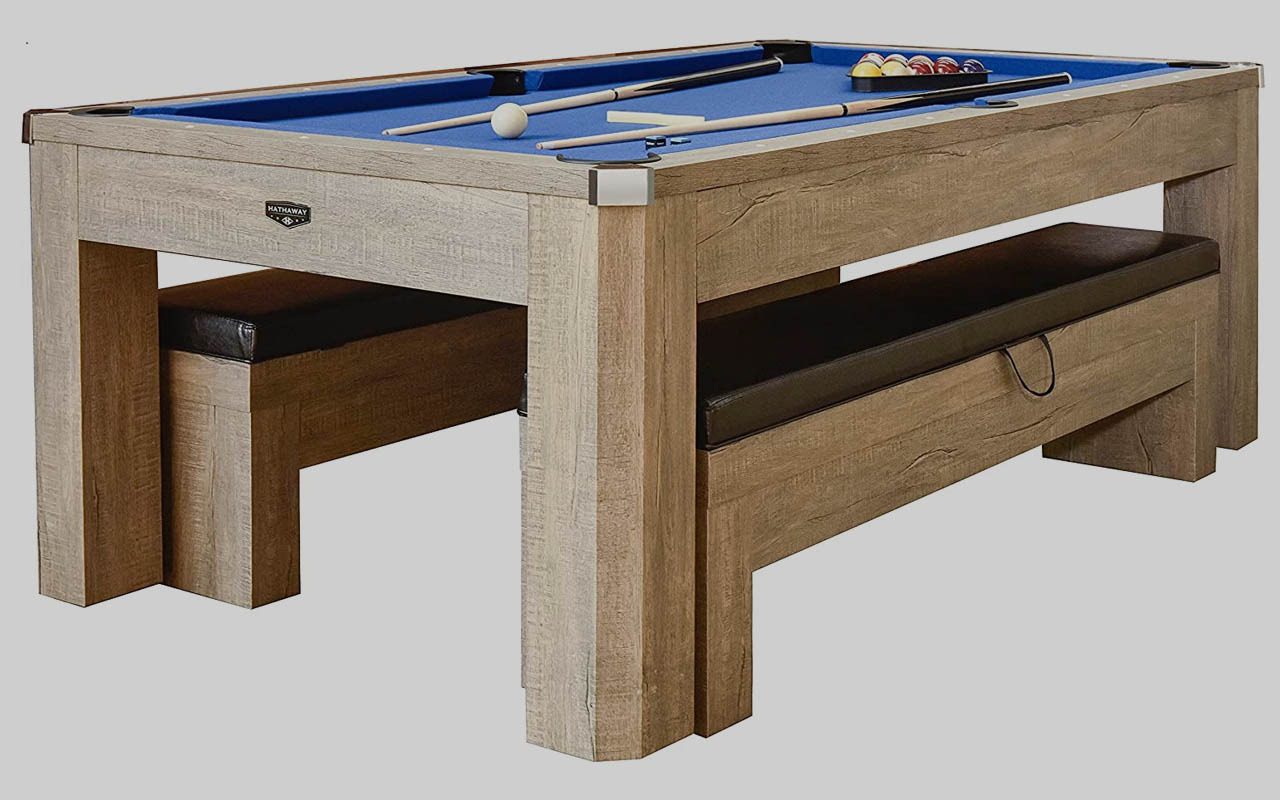 Everyone doesn't have the liberty of space to keep three, or even for that matter, two different game tables for fun. That's where this multi-utility game table comes into play. It has a two-piece top to turn your pool table into a table tennis table or makeshift work from home desk for a laptop. Even the other way around works perfectly fine.
For the dining or work regime, the game table comes with two storage benches with soft padded seats. Yes, the benches here further double as storage boxes. The seat lifts to show up the internal storage that can be used to keep all the sporting accessories or anything else that's not finding any legitimate space in your home.
Rustic finish that goes with interior decor
Hathaway Games has draped the cool game table in a rustic gray driftwood melamine finish and clean lines – lending the furniture piece a handsome look for any home interiors or even office space. Those subtle imperfections of the reclaimed wood and the grainy finish is perfect for a geek den.
The pool table surface gets the blended wool/polyester felt for the optimum ball roll and the high-grade bumpers provide the most accurate and fast bounce back. The 7 feet pool table is a tad smaller than a standard 8 feet pool table, but that won't overshadow its multiple utility.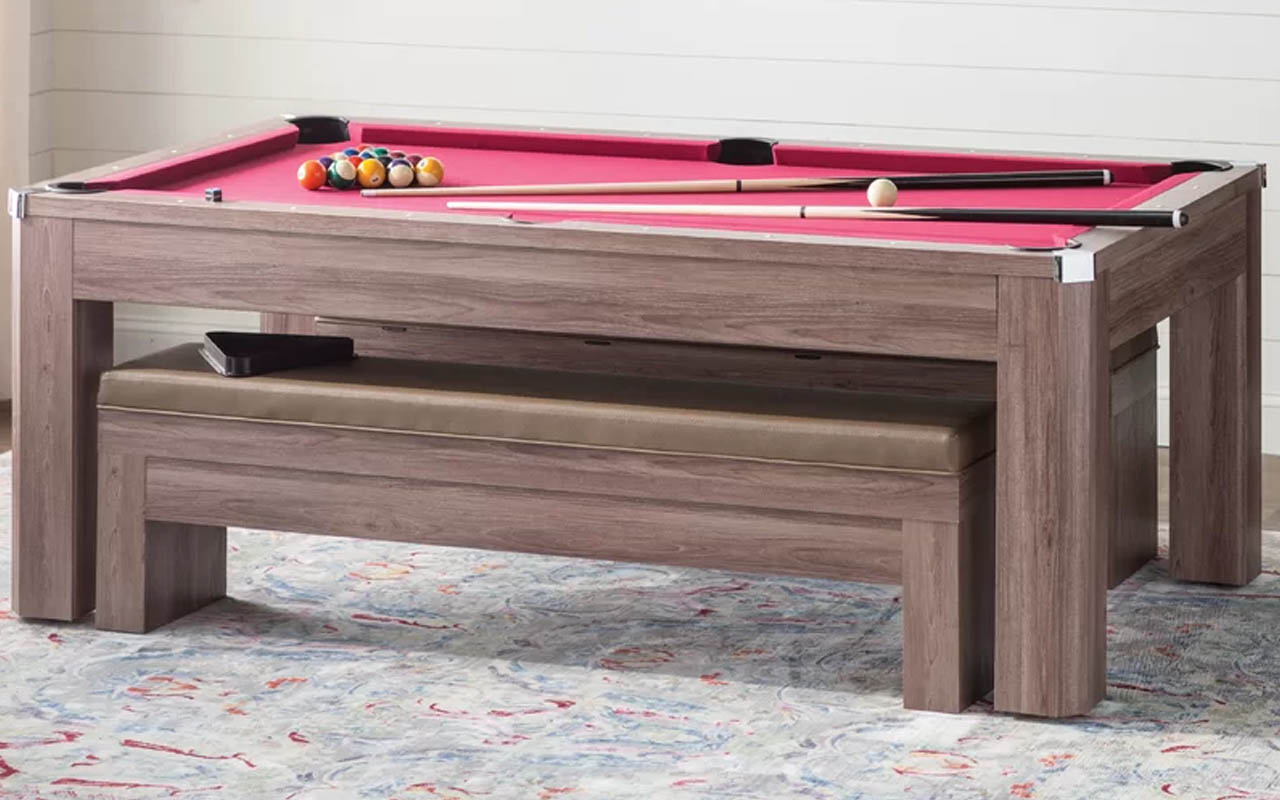 The Newport pool table comes with a 180-day manufacturer warranty in case of any damage while shipping or defect with any of the parts. For a discounted price tag of $1,567 it is an absolute steal for the Holiday season!