Old habits die hard they say, and I can see the old habit of comparison, surfacing with the announcement of the new Fossil Hybrid HR. It takes me back to the days we used to follow every little detailed update on the Pebble watch, and how excited we were to have it in our lives. The Fossil Hybrid HR collection evokes the same emotions of excitement, however, I know they won't fall off the face of the earth, like the defunct Pebble.
Offering an always-on display – very Apple-esque – The Fossil Hybrid HR smartwatch sports physical hands, making them unique and very attractive. I think this feature of showcasing time, the traditional way, and the digital screen being used for the Smartwatch functions, is very clever.
Getting to Know the Fossil Hybrid HR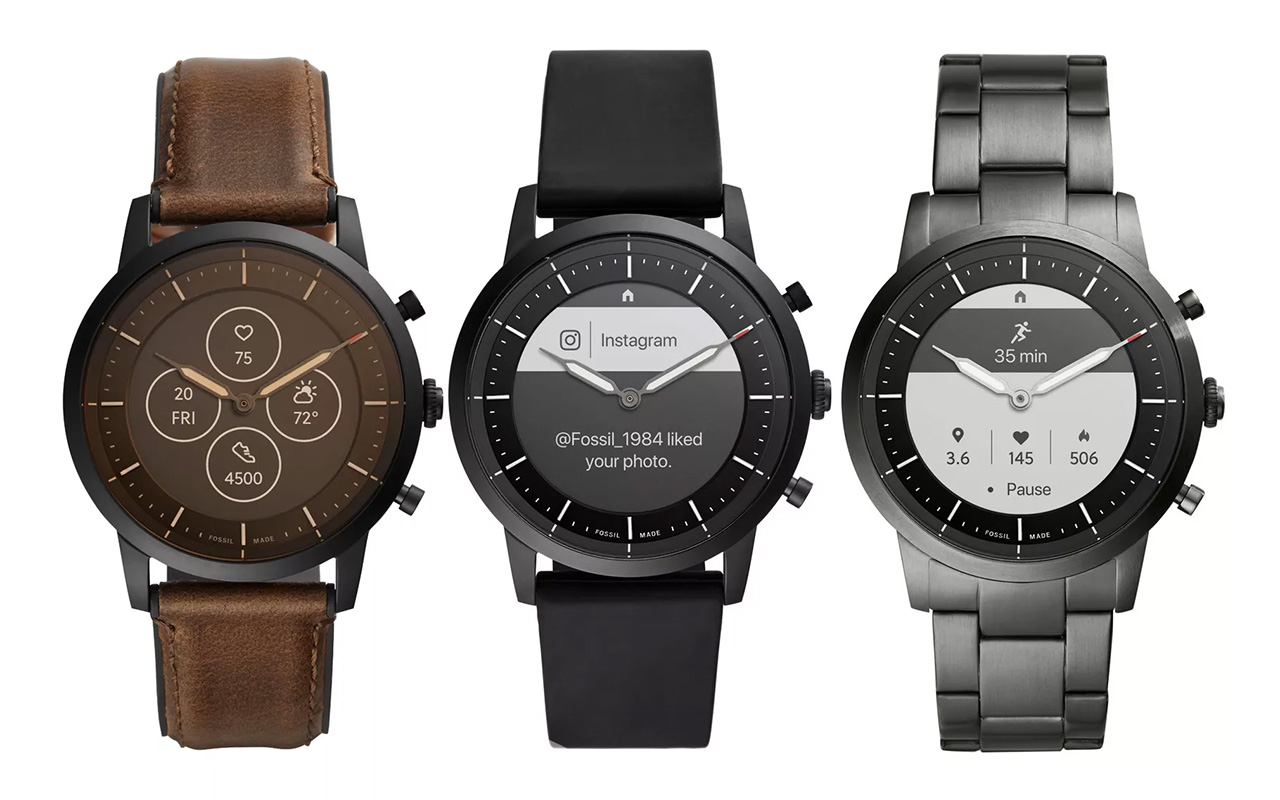 This hybrid smartwatch sports a digital screen and a heart rate monitor, which serves the purpose of most Smartwatches these days. It has a two-week battery life and ditches the color LCD touchscreen that most Smartwatches have these days.
Instead, it sports a display that is akin to e-readers. It showcases the most important information (according to you), like the incoming calls, text messages, exercise statistics like heart rate and steps taken. The basics that you expect from a Smartwatch.
The Good, The Bad and The Better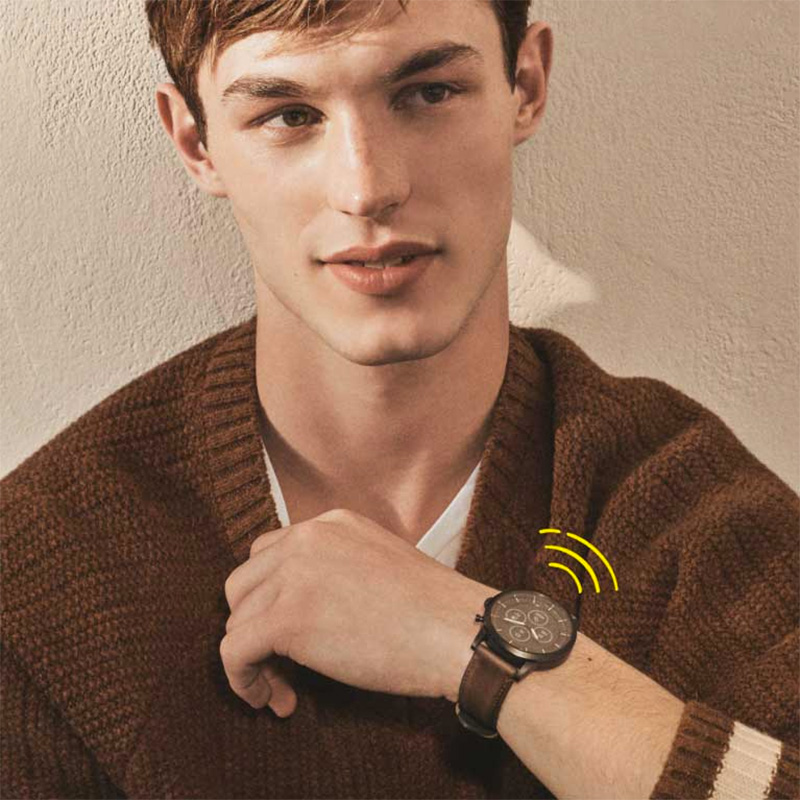 I can see how the clever match of technology and traditional watch can work to the advantage of Fossil. It may help them gain an edge over an Apple Watch or even a Samsung Smartwatch, however, against players like Swatch and Tissot, who are already in the business of making mechanical watches, Fossil loses the edge.
The round display houses a ring around the edge, to showcase the hour and minute indices, which can be read via the hour and minute hands. Using the watch's buttons, you can fetch other functions like the weather forecast, alarm, stopwatch, a second timezone, music playback controls, timer, the day and date. Use the same buttons to access an overview of your daily activity.
Pick any of the four different styles of Hybrid HR – a dark grey stainless steel model with matching strap, a rose gold option with steel mesh strap, a model with a black case, dial and matching silicone strap, and a black case, brown dial and brown leather strap.
Details include water resistance up to 30 meters, a light on the front display for seeing the time at night, iOS and Android compatibility, track activity and sleep, workout modes. A full recharge is possible in 60 minutes.
NFC for contactless Google Pay payments and GPS for tracking without a smartphone, are the two things missing.
All data collected is sent to the Fossil Smartwatches app. Pick it up here.