As with all things in life, it is possible to have your cake and eat it, too. The same can be said for collectible sports cars that are destined to be future classics. Not only can you buy a collectible sports car for not a lot of cash, but you can realize a great return in your investment along with some pocket change to boot.
Here are the top 5 collectible sports cars that will increase in value. Some of these marvelous machines are rare and hard-to-find. But if you happen to come across a similar model resting in a barn somewhere in eastern Utah or Hinsdale County Colorado, better whip out that check book quick before someone snaps it faster than you can say 'Hey, that's mine!'
1984-1989 Porsche 911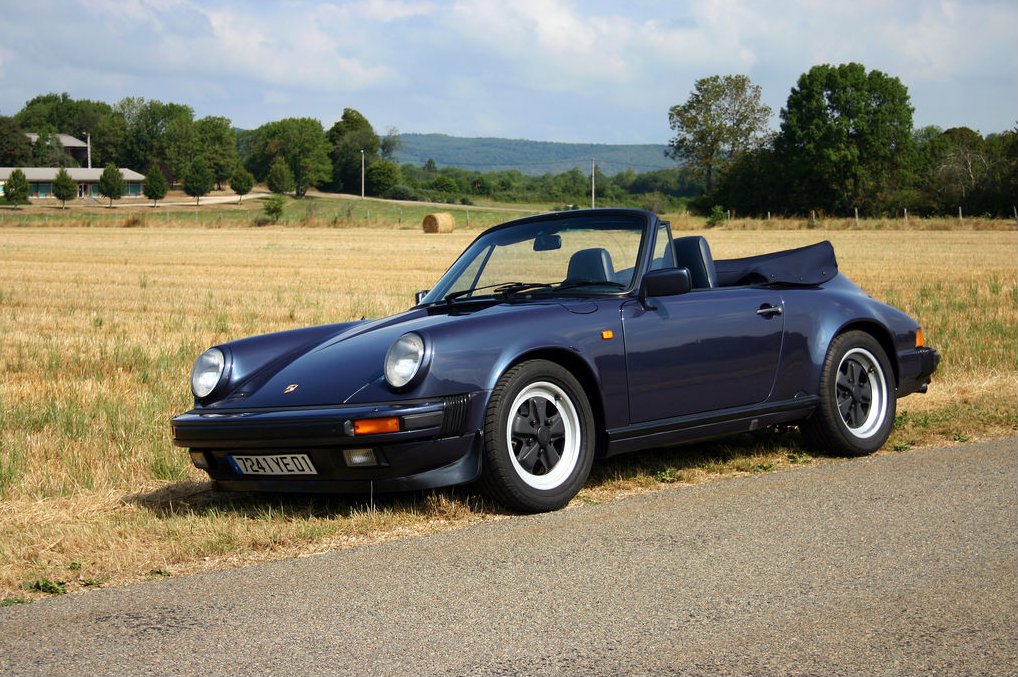 This particular Porsche 911 is equipped with a 3.2-liter flat six engine that is good for 200 horsepower when paired with a Getrag five-speed manual tranny. It had larger displacement motor with an improved timing chain tensioner compared to the previous model 911C and can rocket from 0 to 60mph in an incredible 5.5 seconds, which is still reasonably quick compared to the pocket rockets of today.
The 1984-1989 Porsche 911 was priced at around $32,000 before options. You can snatch one up for $22,000 up to $37,800 depending on the condition of the vehicle. Would you believe a concours quality Porsche 911 from this era can fetch as much as $72,000?
This car was not a particularly good handler as it was notorious for swaying its hips like Shakira on tight corners, but the analog feel of the steering, gearbox, and chassis is something you can only relish on a classic sports car.
1981-1983 DeLorean DMC-12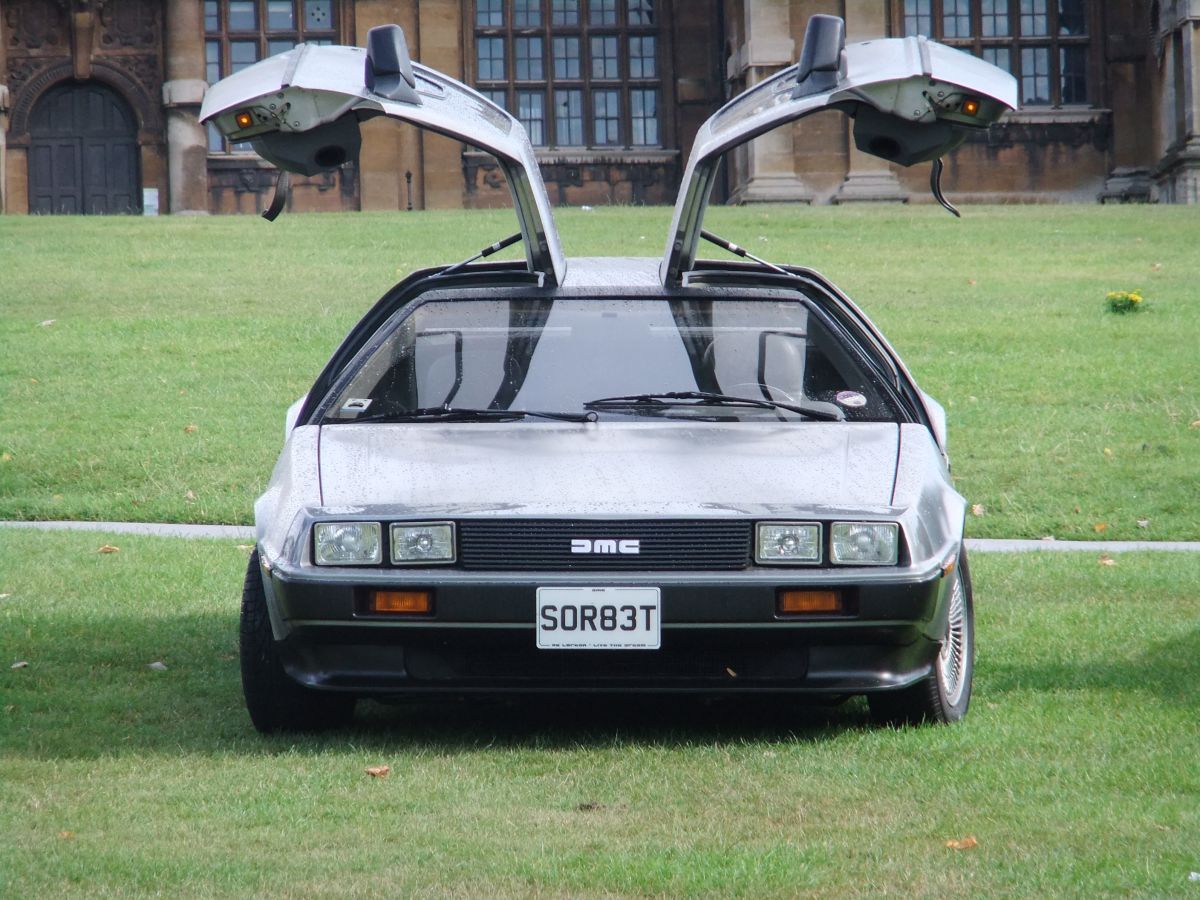 This sports car needs no introduction. It gave car-loving teenagers something to swoon about back in the 80s when the Back to the Future franchise was released. It seems Doc Emmet Brown and Marty McFly had a blast inside John DeLorean's quirky yet marvelous concept of a lightweight sports car.
It was styled by none other than Giorgetto Guigiaro who penned the exotic looks of the Lotus Esprit S1, De Tomaso Mangusta, Maserati Ghibli, and the perennial Volkswagen Golf Mk1.
The 1981-1983 DeLorean DMC-12 was partly engineered by Lotus. It rode and handled nicely as long as you don't push it, but the lethargic and unreliable 2.8-liter V6 motor shared with Peugeot, Renault, and Volvo was a big letdown. Still, the gullwing doors and brushed stainless steel body is a classic feature. You can expect to spend around $20,000 for a decent unit but pristine examples can fetch as much as $57,000.
1999-2009 Honda S2000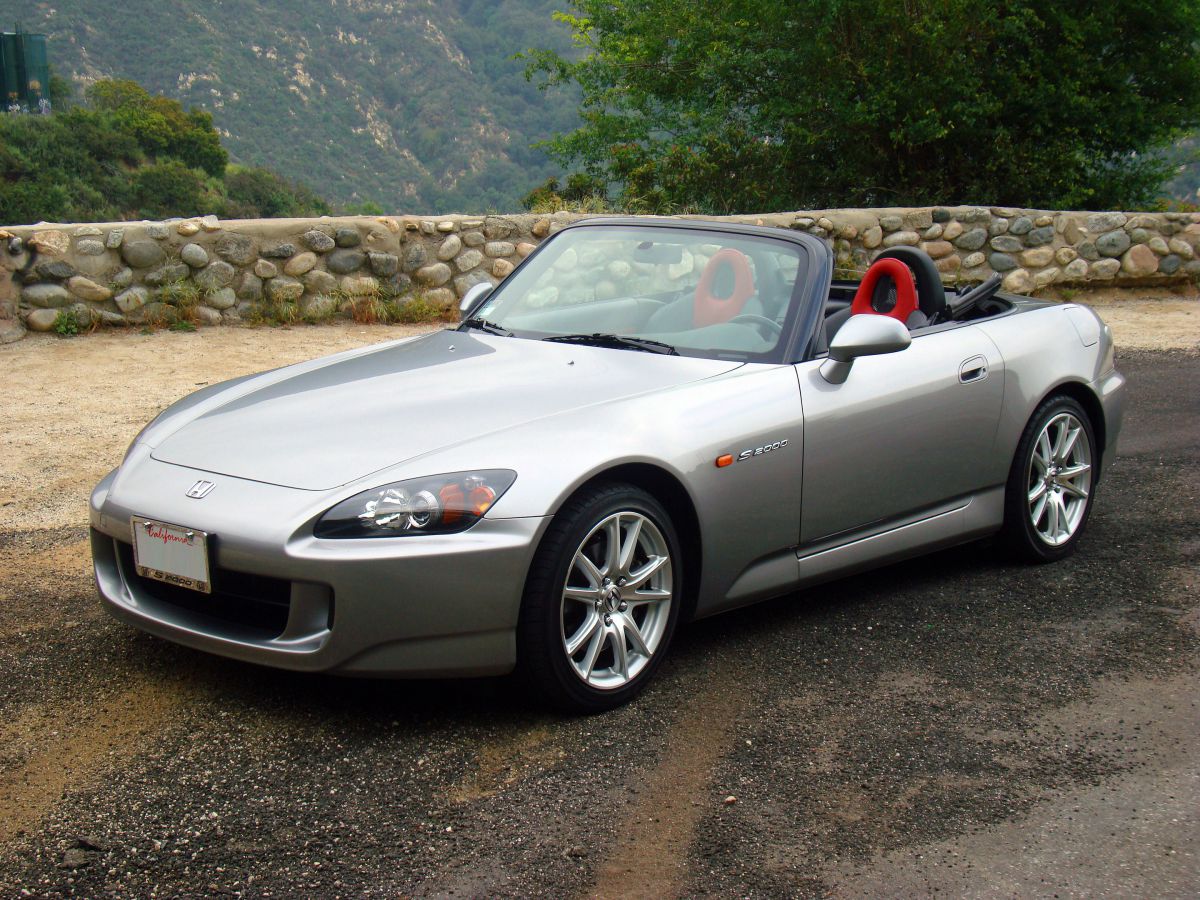 The Honda S2000 was released when Honda was on top of the world. It was the time when high-revving VTEC motors were the standard choice of car enthusiasts who wanted a screaming race-tuned power plant with the everyday usability and fuel economy of a compact motor. The first generation S2000 was released from 1999-2003 and came with the legendary 2.0-liter F20C inline-four engine that produced 247 horsepower.
It can also rev to a mind-boggling 8,900 rpm which will make you giggle like an adolescent teenage girl. Honda claimed this engine had the highest specific output in a normally aspirated production engine during that time.
The second generation S2000 was released in 2004-2009. It came with an upgraded and larger 2.2-liter F22C1 motor that produced more torque than the previous model. You can fetch one for around $9,000 to $15,000. Pristine models can be worth more than $39,000. If you buy one, you don't have to sell it. It's a Honda! You can drive it every single day and have the ability to obliterate Miata owners at the next stoplight.
1993-2002 Toyota Supra Turbo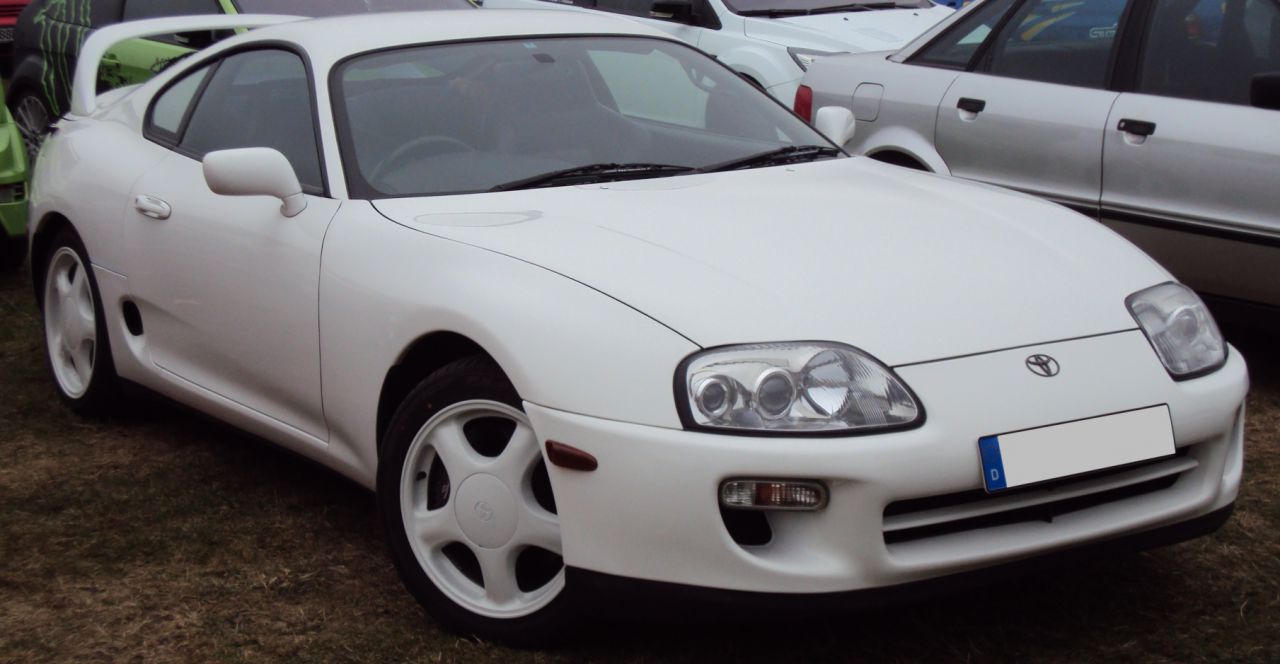 Until Toyota reveals the all-new Supra, the best Supra in the hearts and minds of car lovers worldwide is still the 1993-2002 Toyota Supra Turbo. This is the fourth-generation model of the Supra and was specifically conceived to be a serious performance-oriented sports car.
It came with two engine choices: a naturally-aspirated 2JZ-GE inline-six that produces 220 horsepower and the stonking turbocharged 2JZ-GTE with 320 horsepower and 318 pound-feet of torque. The turbo model can propel the Supra from 0 to 60mph in 4.6 seconds with the 5-speed or 6-speed manual transmission.
The 1993-2002 Toyota Supra is an engineering marvel. It was fitted with double wishbone and multilink suspension. The turbo models of the Supra were also equipped with a limited-slip differential and electronic traction control. It also came with a four-sensor ABS braking system with yaw control. A decent example will set you back around $29,000 to $47,000. Pristine units can reach as much as $85,000.
2003-2012 Mazda RX-8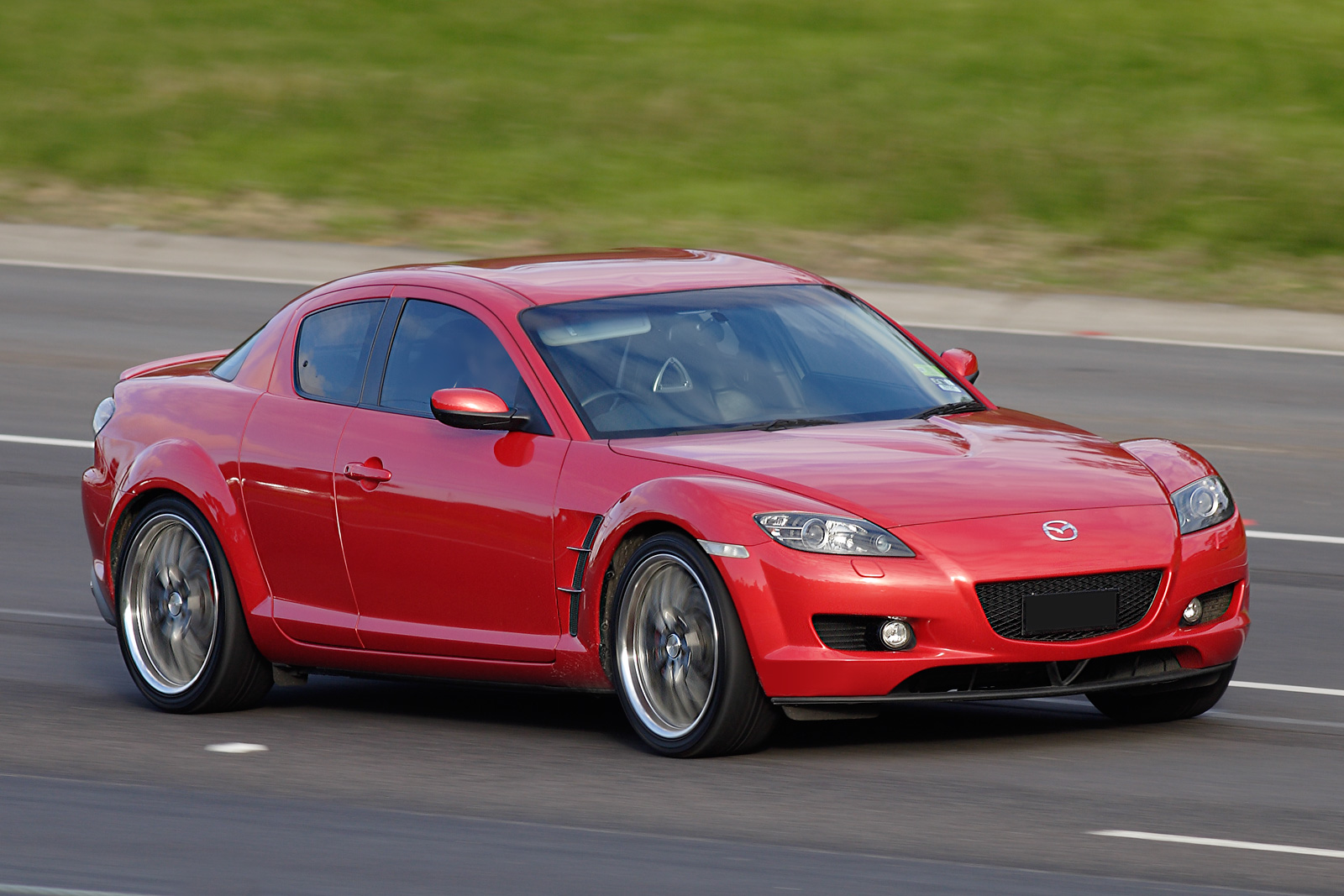 I bet you heard a lot of nasty things about the Mazda RX-8. We still feel it is one of the most under appreciated sports cars in the world despite people complaining about excessive oil consumption and bad apex seals in the Renesis rotary motor. But this all boils down to maintenance and upkeep.
When treated right, the Mazda RX-8 is simply outstanding to drive. The Renesis 1.3-liter rotary motor can rev to 9,000 rpm while providing a silky smooth delivery of horsepower and torque. Coupled with an aftermarket stainless steel exhaust, the RX-8 can send shivers down your spine when the rotary engine is at full throttle.
While the Mazda RX-8 is a true sports car, it doesn't skimp on practicality. It may look like it only has two doors, but it is actually a four-door saloon with suicide rear doors and space for four grown adults. The engine was so small it can be fitted behind the front axle for excellent weight distribution.
It may not be the most powerful classic sports car in the market but the control-arm front and multilink rear suspension set-up delivers crisp and neutral handling. Cars equipped with Wankel rotary engines are far and few in between, and the Mazda RX-8 fills that void perfectly.