The Seminole Hard Rock Hotel & Casino Hollywood has launched a new expansion that cost the company some $1.5 billion. That is a lot of money but the end result—the Guitar Hotel—is a sight to behold. When in Florida, the iconic Guitar Hotel will greet you in all its 450 feet (137m) glory.
The Guitar Hotel serves more like a light-beam, especially at night. During the day, it towers over other establishments. It has started to draw attention from many tourists who may not be even visiting the Hard Rock hotel.
The Guitar Hotel Offers Rockstar Luxury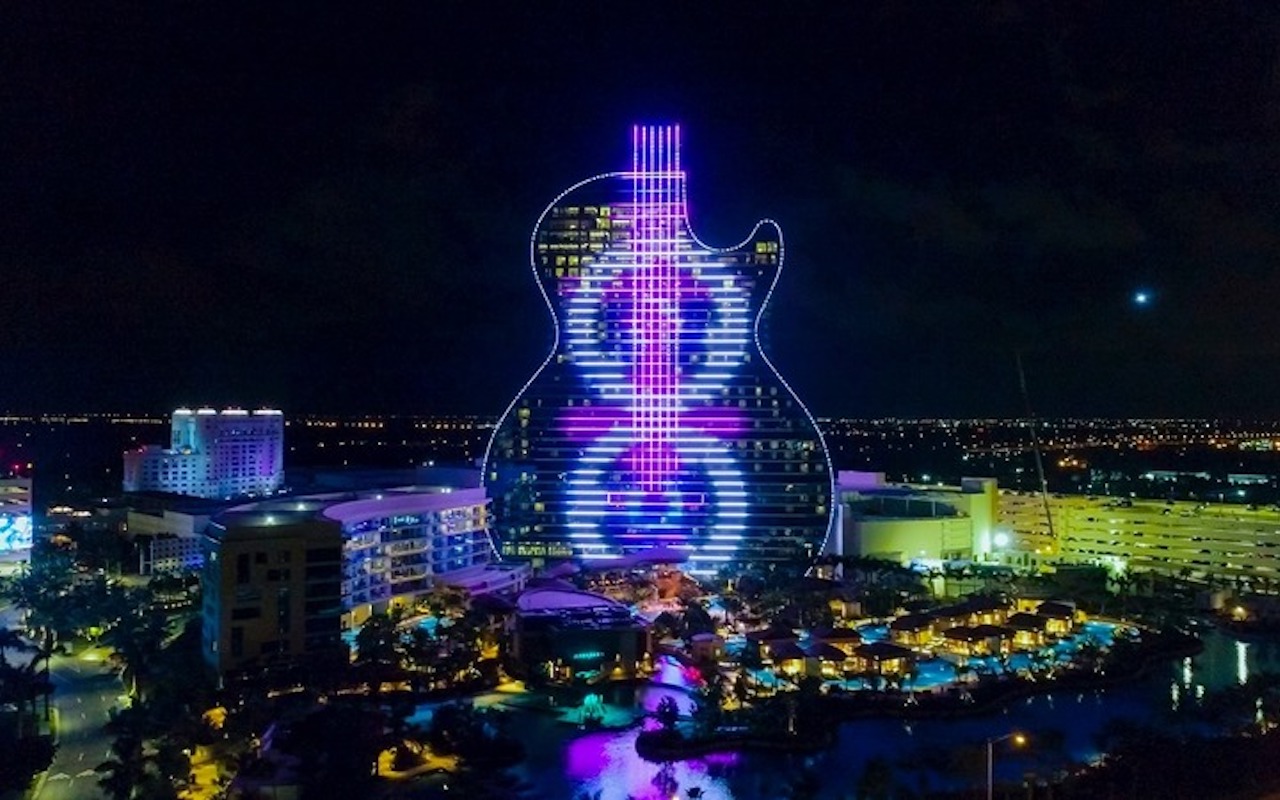 You don't really have to be a rockstar or a musician to enjoy the Guitar Hotel. You can visit with a significant other, friends, or family. If you're radical enough, then maybe bring your company for a business meeting or conference although we guarantee you can be distracted.
The giant guitar-shared hotel has officially launched last October 25, 2019. It was a grand opening celebration where Hollywood celebrities and other stars dropped by to party. There was a red carpet, signature guitar smashing, and stunning light show performance. Maroon 5 was also invited to perform and entertain the guests.
Entertainment Venue for a Rockin' Performance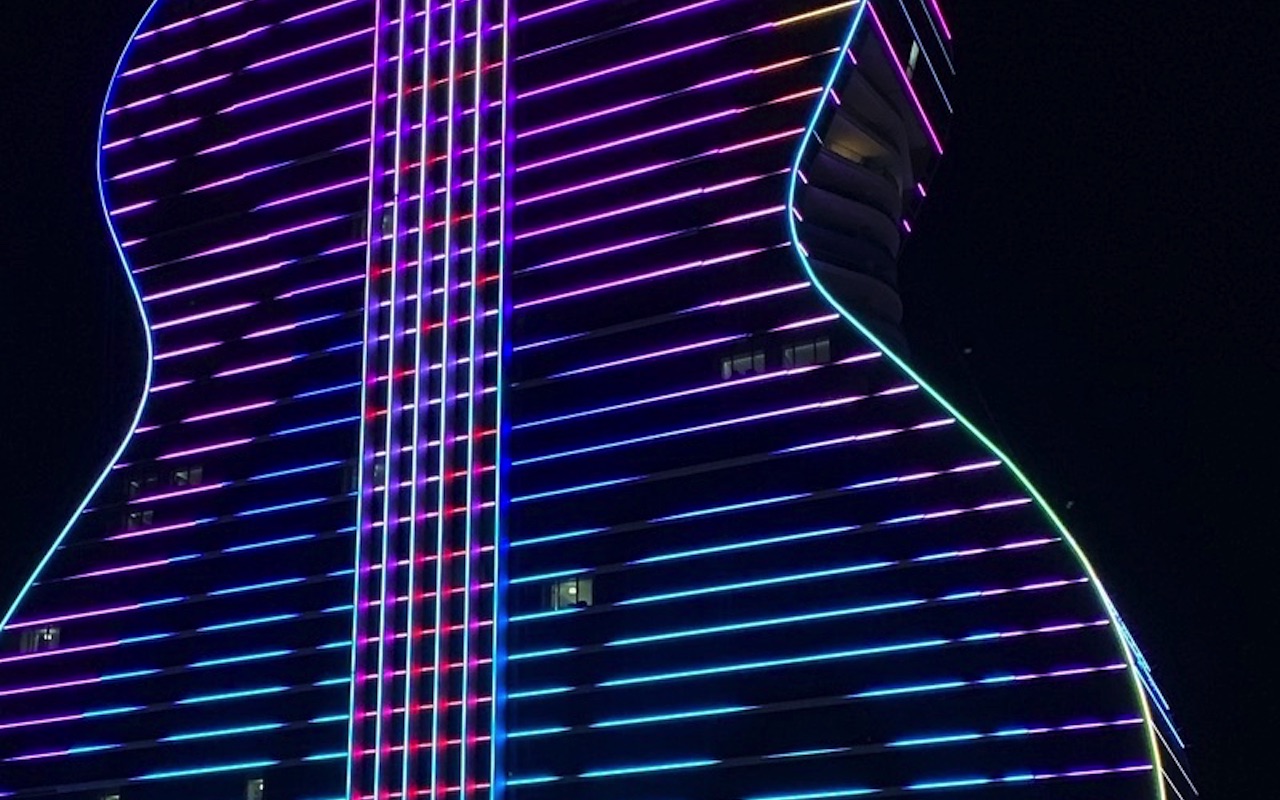 The Guitar Hotel also houses a Hard Rock Live performance venue with a seating capacity of 7,000. It also boasts a 13.5-acre pool and lagoon area with overwater cabanas, 42k square ft of a luxury spa and fitness center, and 195,000 square feet of gaming space for casino. There's also plenty of space for a nightclub, dayclub, and dozens of dining and entertainment options. You can also shop around at the premium retail stores of different brands.
CEO of Seminole Gaming and Chairman of Hard Rock International's CEO Jim Allen said: "The Guitar Hotel will attract visitors from throughout the nation and around the globe. They will experience world-class entertainment, gaming and dining destination." No doubt these words will happen.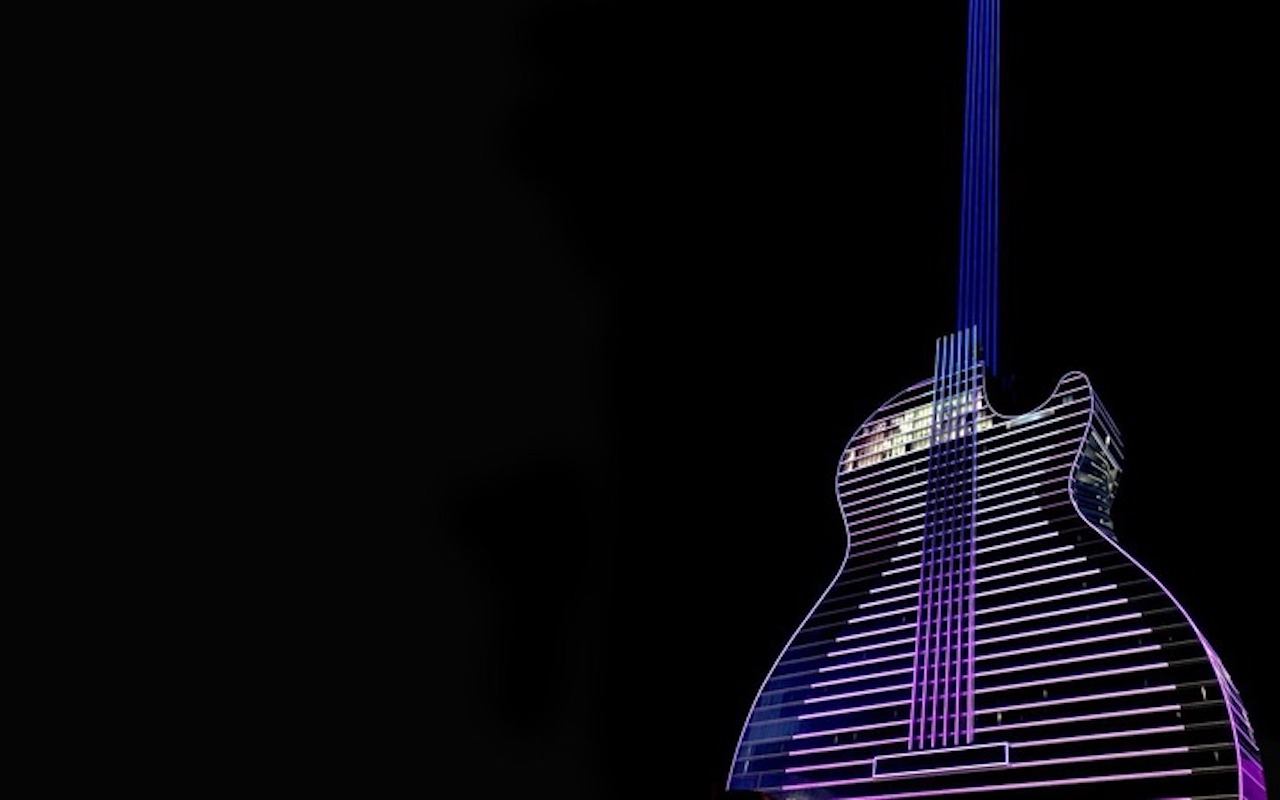 If you want a good old hotel staycation, choose from a Junior King Suite, Deluxe King, Luxury King Suite, Deluxe Queen, and the Platinum Suite. Special amenities include Guitar Rental, a sound system, Internet access, mini bar, and all other standard hotel offers.