Hardgraft is popular for luxury. It's known for almost everything down to earth to luxurious– from bags to camera straps to device cases to other small leather goods, bags, footwear, and even eyewear and knitwear. Most of the items are made from real leather, except of course, for the knitted clothes and sunglasses. The brand is known for its timeless appeal that many fast fashion brands these days take for granted.
Because we all love our gadgets, it is best to find the best protection for your smartphone, laptop, or camera. Hardgraft offers device cases. One particular style that caught our attention is the Frame Leather Camera Bag. For those who still use compact or DSLR cameras, this photography bag is for you.
Compact and Classic Will Never Be Out of Style
While many people settle on mobile photography and take full advantage of their expensive phones, real photographers still use their cameras. Even digital ones require an artistic eye and expertise. It's a bit different now because pro cams get smaller. No need for those huge cameras and long zoom lenses because nowadays, small cameras are just as powerful.
The Hardgraft Frame Leather Camera Bag is one compact photography bag. It's spacious inside (5-inch deep) and measures 7-inches long and 5-inches tall. Made from Italian leather, the camera bag can accommodate most DSLR cameras.
Great Design and Luxury Your Camera Deserves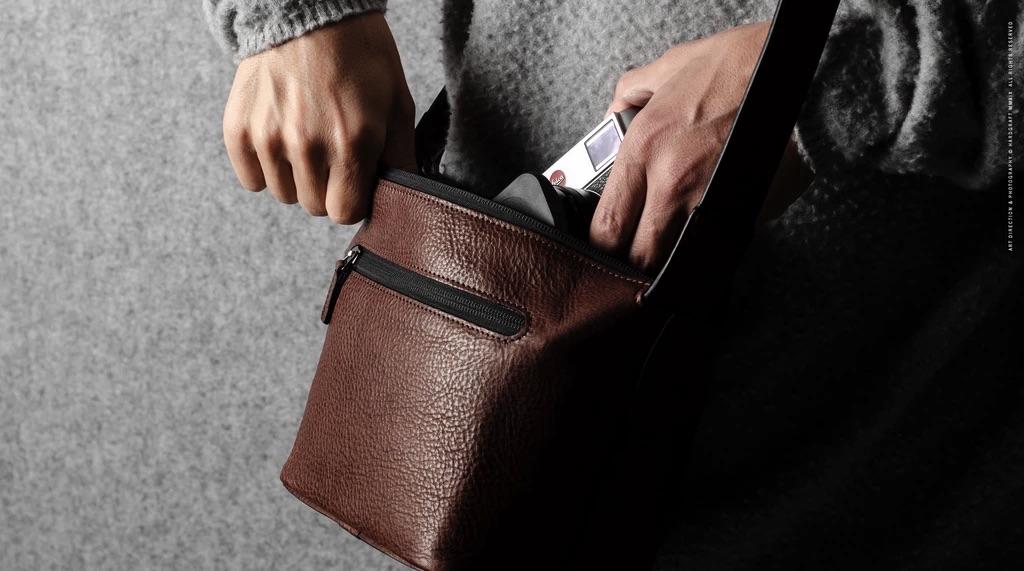 For easy access, the zipper pocket is better and more secure than Velcro. An adjustable strap lets you wear the bag across your body or one shoulder to bring anywhere.
For further protection, the chestnut camera bag has a soft wool lining inside and a padded wool divider for organization. The inside also protects the device from scratches.
Hardgraft Frame Leather Camera Bag costs €275 (around $300). It seems pricey just for a DSLR camera bag but it's made from leather. It will last a long time even if you use it during ordinary days or those adventure times that have you traveling to the ends of the earth.
The leather camera bag combines style and quality. It shows luxury and craftsmanship. The boat-shaped bag is an investment. Don't think it's expensive because you also invested in the best camera you can find and afford.
It only makes sense you protect your gadgets properly. You sure don't want to find your camera one day beat up because your bag couldn't handle the wear and tear.