John Hennessey and the blokes at Hennessey Performance Engineering (HPE) recently announced its plans of building a C8 Corvette. And if you know anything about Hennessey, the man knows his way around the shop.
Have you seen the Hennessey Venom F5 with its insane V8 motor with 1,600-horsepower? How about the Hennessey Goliath 6×6 with six wheels and the attitude of a tank? John Hennessey not only knows how to make fast cars, but the man can fabricate the hell out of almost anything.
Hennessey's HPE1200 C8 Corvette is packing 1,200 horses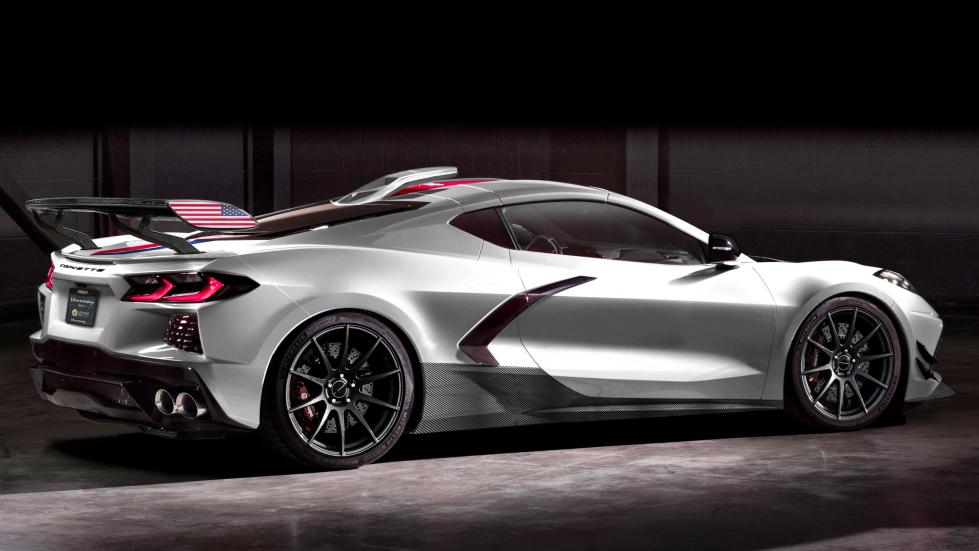 Mind you, the all-new mid-engine Chevy Corvette C8 is no slouch in stock form. It comes with a 6.2-liter naturally-aspirated LT2 V8 motor with 495-horsepower and 470 pound-feet of torque straight from the factory.
Apparently, the new C8 Corvette is the most powerful entry-level Corvette in Chevy's illustrious history. Riding on a new mid-engine platform, the new Corvette has no problems rushing to 60 mph in less than three seconds.
However, all of this is not enough for HPE. "Over the past several months we have had hundreds of inquiries from C8 buyers wanting to know what we will be offering for the new Corvette," said John Hennessey. "Thus, we created an online questionnaire and have received over 250 completed forms and getting more every day. The customers are telling us what they want and big surprise – they want more power!"
Naturally, the next best thing is to tinker with the LT2 V8. The boffins at HPE designed a new twin-turbo system specifically for the C8 Corvette. The engine also receives forged aluminum pistons with a 10.0:1 compression ratio and forged steel connecting rods.
When all is said and done, the HPE1200 Twin Turbo C8 Corvette is churning out 1,200-horsepower; which is more than twice the power output of a stock C8.
It also has an upgraded dual-clutch transmission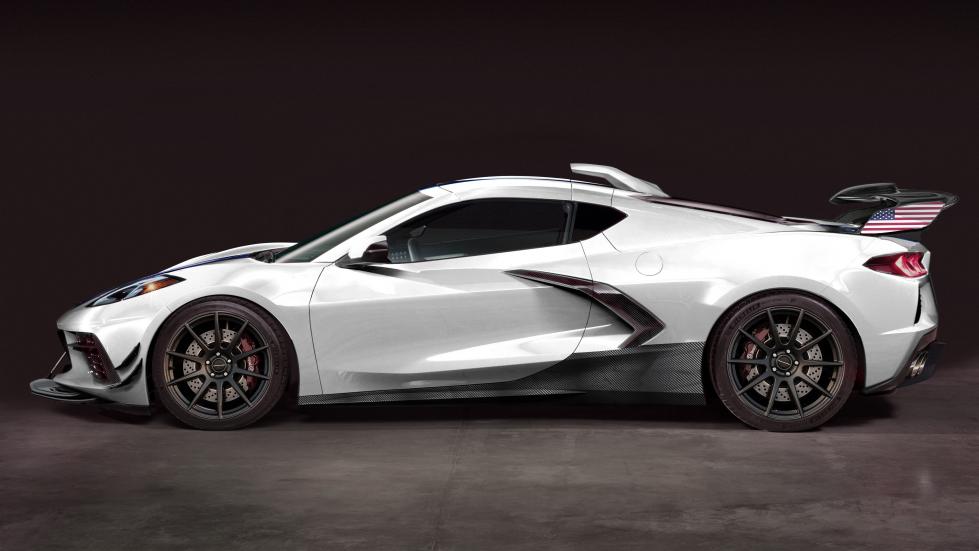 The new Chevy C8 Corvette is devoid of a manual gearbox. Instead, Chevy insists on an 8-speed dual-clutch transmission. But after bolting on some go-fast engine components, the stock tranny might have problems coping with upwards of a thousand horses.
Addressing this issue is an upgraded and fortified dual-clutch unit which, according to Hennessey, is tough enough to withstand the engine's monstrous power output.
If a C8 Corvette with 1,200hp is too much, Hennessey has the perfect solution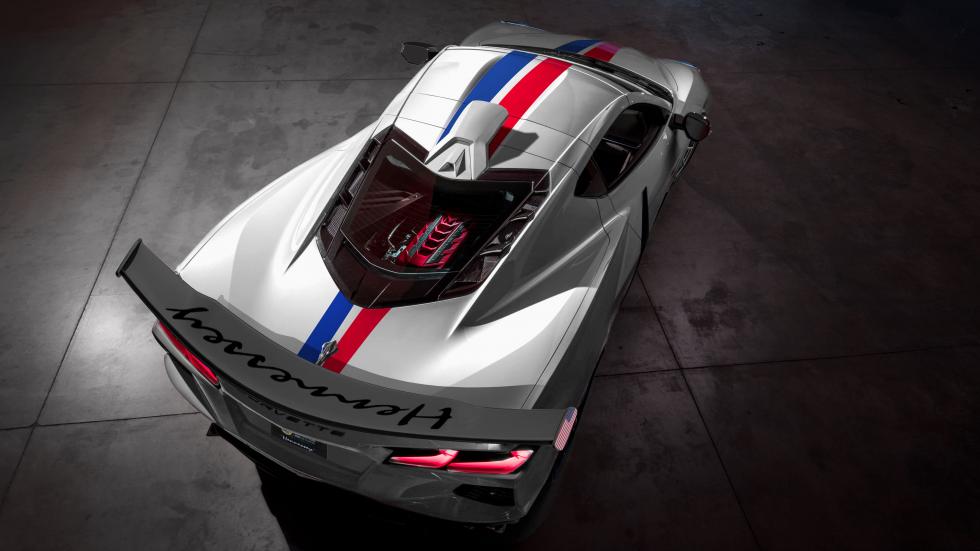 Hennessey will also offer a supercharger upgrade for the C8 Corvette, which is the milder version over the full-bore twin-turbocharged HPE1200 unit. According to Hennessey, this version is good for 700-horsepower, which is still crazy enough to merit attention.
"From mild to would, we plan to offer a wide variety of track-tested parts and upgrades that come with a warranty," said Hennessey. "We've modified over 500 C7 Corvettes since 2013 and expect to upgrade many more C8 Corvettes starting 2020!"
Carbon-fiber aero kits are standard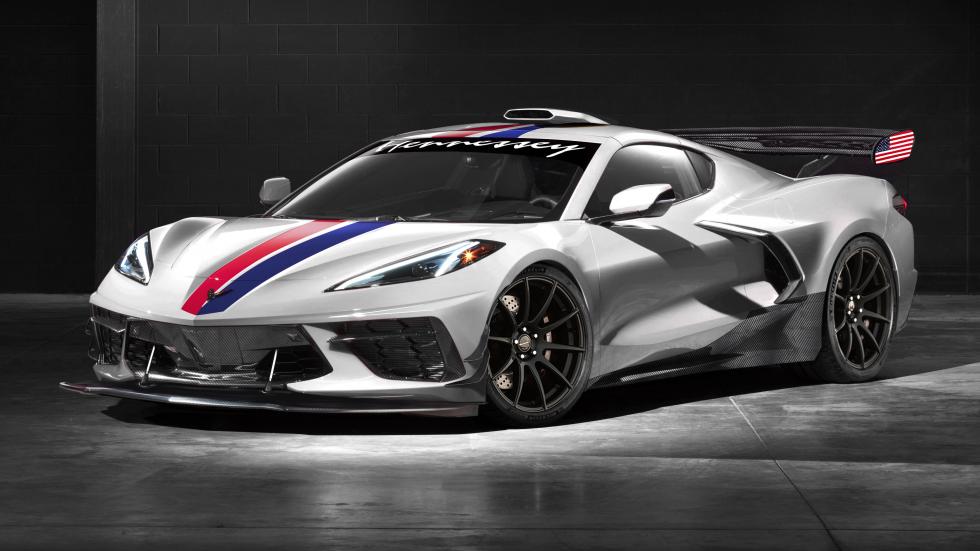 Hennessey is also planning to offer a CarbonAero carbon-fiber body upgrade for the HPE1200 Twin Turbo C8 Corvette. The kit includes a front splitter and air dam along with a carbon rear wing.
Also included are Brembo brakes and adjustable Penske suspension keep it tidy once you're winding up that ridiculous 1,200-horsepower V8 motor. And of course, no modification is complete without a new set of wheels and tires.
The Hennessey HPE1200 Twin Turbo C8 Corvette is slated to be the most insane version of the new mid-engine 'Vette. Interested? You can register your interest here.