After the HTY H0 in slate grey and khaki colors, and the HYT H1.0, we now have the HYT H0 Soonow Watch. Designed with an interesting representation of a skull on the dial, HYT proves their artistic and scientific prowess, once again. As always, the HYT H0 Soonow Watch is powered by a mechanical movement that thrust fluid into a capillary to showcase the current time, it's fascinating how it portrays it in a linear manner.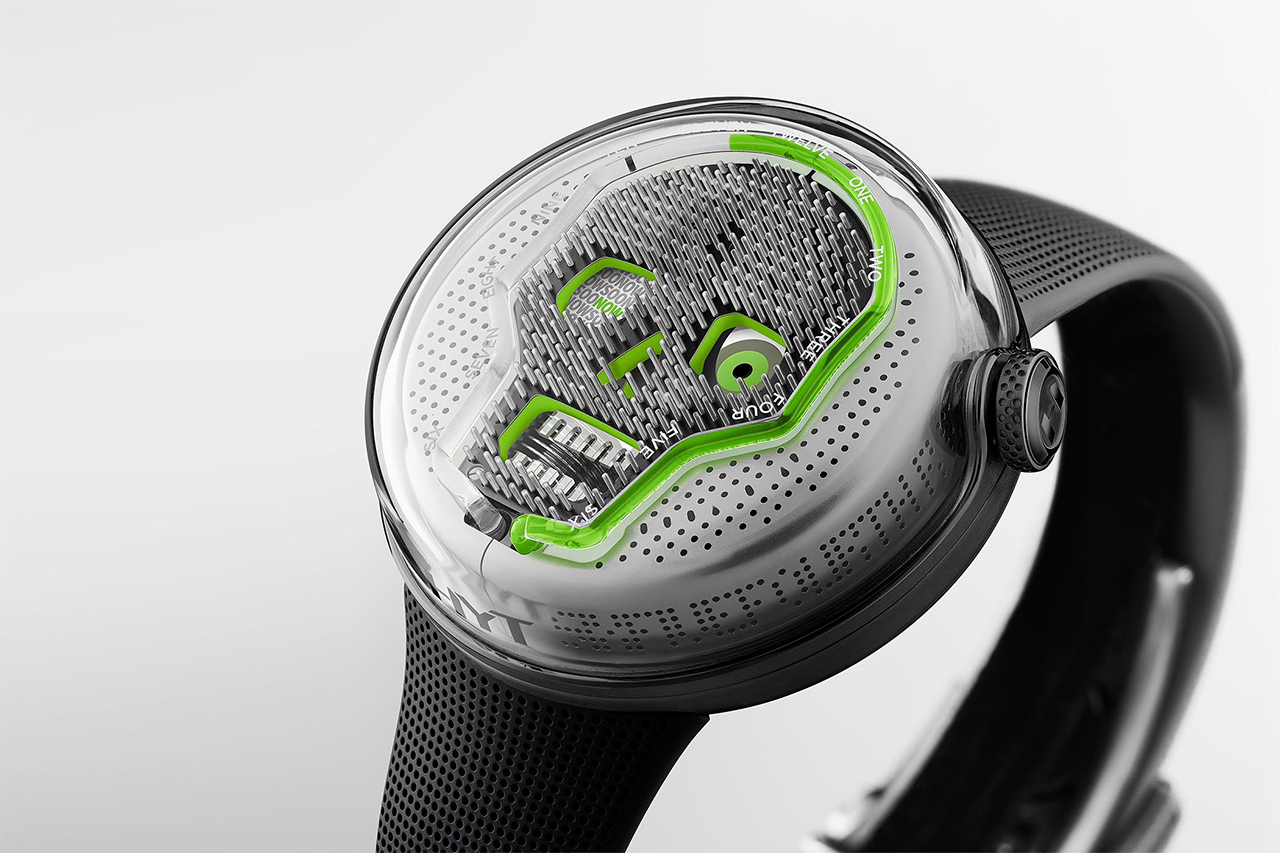 The working of the H0 Soonow sounds complicated, but is easy to understand once you get it. The watch features the capillary holding two contrasting liquids that work in opposition, when the meniscus splitting the liquids gets to the 6:00 pm slot, it flows back to its original position.
As far as the design of the watch is concerned, I'm in complete awe of it. Never has any watch maker given such dimension and depth to the skull. Typically, it's a rendition on the dial, with some enamel work or decorations. For me, the HYT H0 Soonow redefines how the skull is represented – in a very artistic way.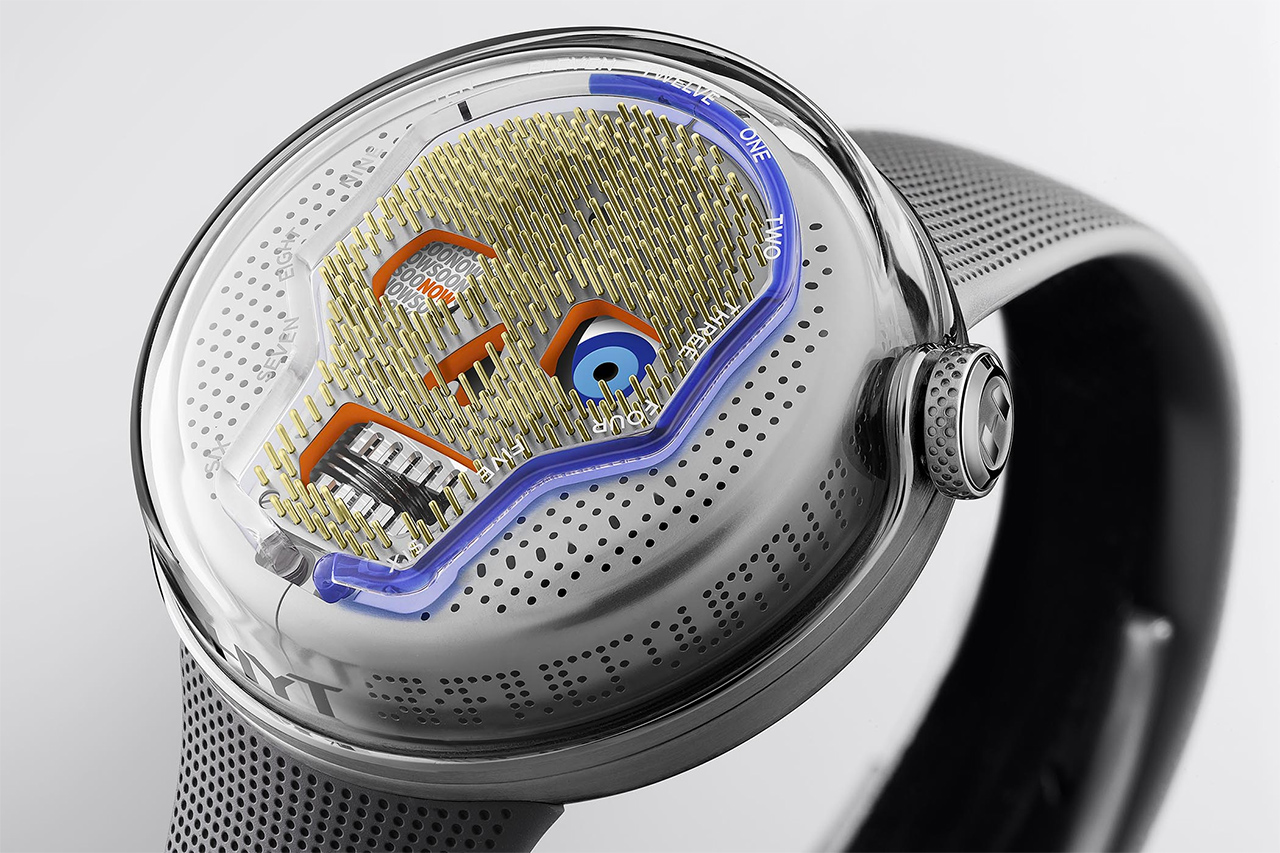 For many, the HYT H0 Soonow conveys the message of living life to the fullest and with joy. Perhaps this is the reason why it doesn't display the minutes and only the hours. I love the way each number is spelt out, so that you can spend time reading it, and as the colored liquid flows through the skull framework, you guesstimate if its quarter-past or half-past the time.
The crystal showcases only the hour indications and other than this, you find the logo placed towards the 6 o'clock spot, on the outer edge of the dial. Like we have seen in the H0 series, this watch too has a sculptural sapphire dome encapsulating the dial. It's the perfect frame to the 3D skull, and the perforated titanium plate uses more than 300 gold pins to create the design.
Each eye of the skull has its purpose, the left eye captures the running seconds with words like 'soon' and 'now' printed and highlighted on it. It changes every 30 seconds. The right eye represents the power reserve and you know how much reserve energy is there by comprehending the 'dead or alive' display.
Limited to only 25 watches in the blue or green fluidic hours version, each watch hosts a 48.8 mm case that is in steel or DLC-coated steel. Through the caseback you can admire the proprietary hand-wound calibre developed with Chronode and provides 65-hour power reserve. Pick it up for $77,000.