Not to get into a review for the iPhone 11, which I recently bought – the option of setting the phone on dark mode is appeasing to the eye and I'm quite enjoying it. I agree that it's a subjective choice, but anyways, dark colors absorb light and when something bright or contrasting is placed next to it, the colors seem to be striking.
Barely have we gotten over the fact that the 'Following' tab is gone, Instagram brings us a new change – the option to view it in dark mode. Of course, your software should be updated. What I mean is that iOS 13 and Android users can take advantage of this new mode. Photographs against a dark background can look stunning, and perhaps this is why you will enjoy scrolling your feed even more now.
How to Enable Dark Mode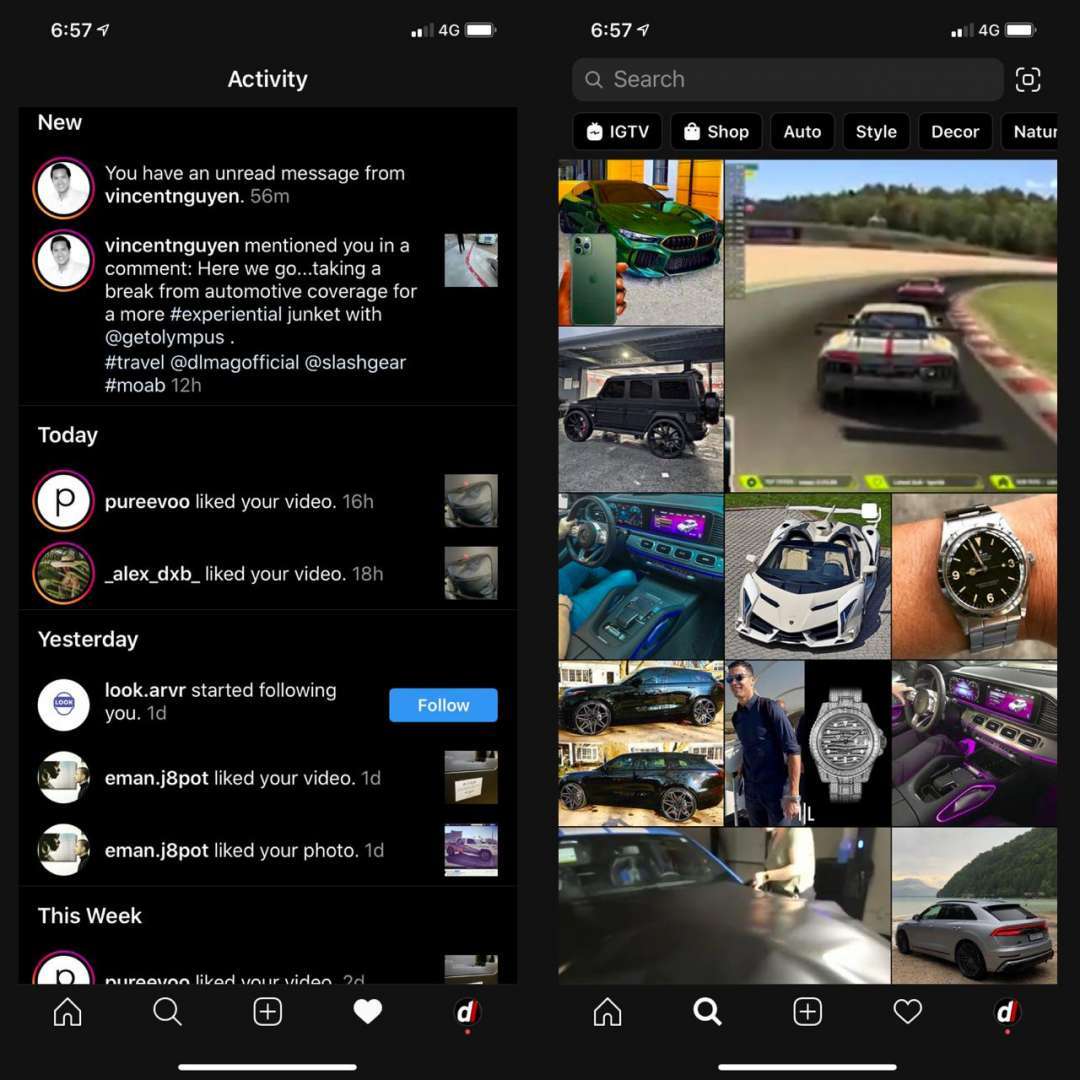 The process is very simple. Ensure that your operating system is updated and running at least iOS 13 and for Android 10 turn on dark mode via menu settings. Coming back to the iPhone, simply go to your settings on your device and hit the 'Display and Brightness', and tap on 'Dark'. Either install or update the Instagram app to the latest version. The app will automatically respond to your display setting of 'Dark' and activate the mode.
In comparison, when you switch between a Dark mode on Instagram and the White mode on Facebook app, you will see the striking difference between the two feeds. The interface of Instagram is easier on the eye and it leads to less eye strain than an all-white display.  
More than Aesthetics
There is more than just aesthetics to offering the Dark Mode to users. The setting prolongs battery life since darker pixels require less power and lighter take up more energy. Android users can also activate the theme from within Instagram's settings, and enjoy the advantages of going dark mode.
The logical reason behind the offering has to do with the fact that iOS 13 and Android 10 have dark mode options, and supporting them makes it a seamless user experience for the end users. Looks like that a significant number of apps are now supporting the Dark Mode and updating their range. Let us know your experience with the 'Dark' mode Instagram. You can follow our Instagram here.