The Kodak Smile Classic received a European launch at the IFA 2019 show in Berlin. The KODAK SMILE Classic is a delightful product from the iconic camera maker and is the latest in the company's SMILE instant-print lineup. The KODAK SMILE classic boasts the largest prints in the entire KODAK instant print camera range and has other neat features, like Augmented Reality.
Thinking of a Kodak camera generally brings a smile to a person's face. Kodak has been such an integral part of picture taking heritage and capturing memories for generations. The brand is adapting to today with appealing products for everyone – a case in point being their newest Instant Print Digital Camera, the KODAK SMILE Classic.
Warning, this camera is fun!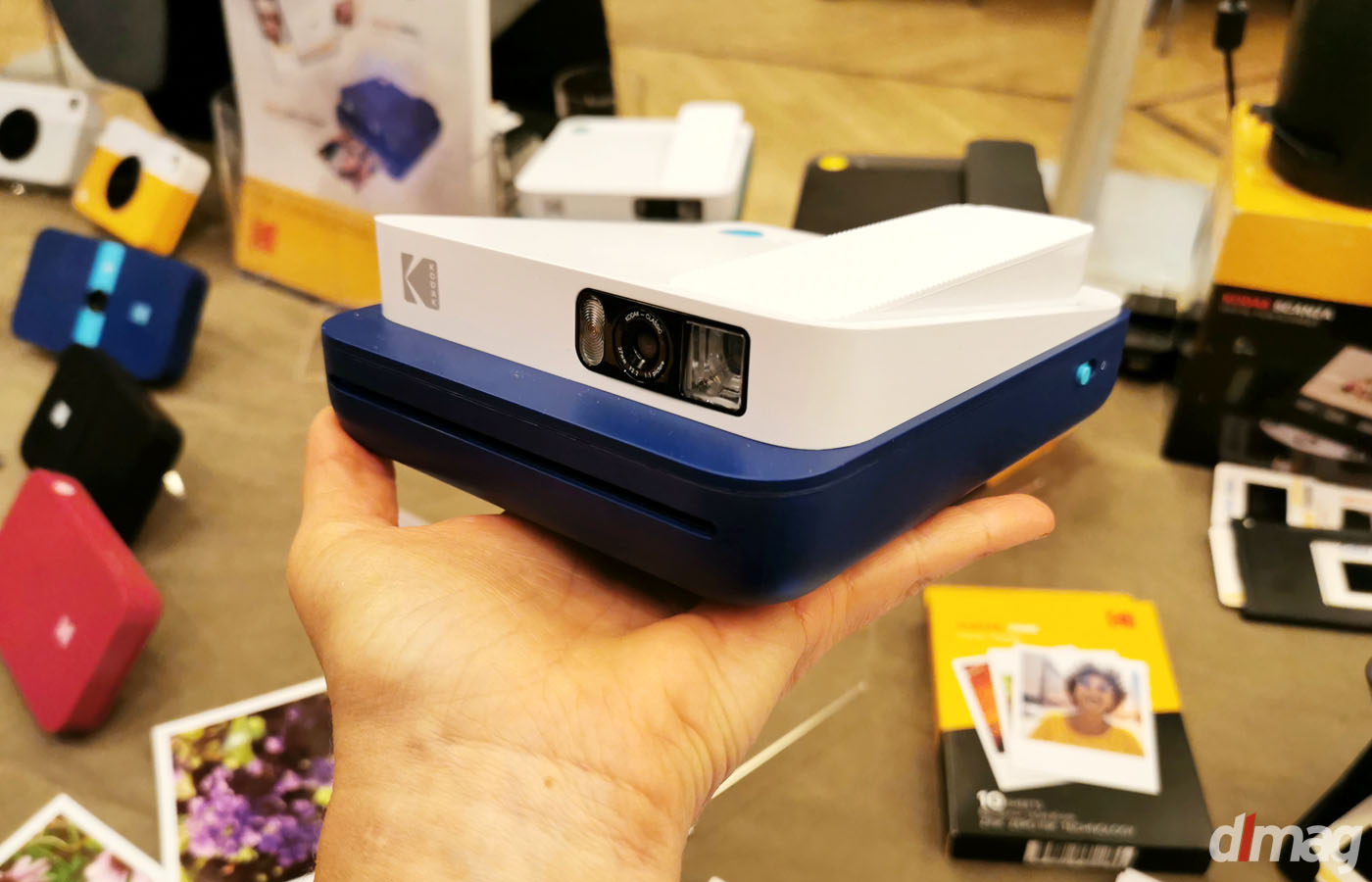 Warning, this camera is fun and really good looking! A small and highly portable memory maker that is near perfect for on the go, during picnics, on vacations, parties, or be it while at home. We also must mention the fact that it has really cool and app-tastic functionality too.
We finally had the opportunity to hover over the device for a hands-on experience. The camera body is a retro styling and comes in four different colors to choose from: black for the serious types, a lovely blue hue, a teal that's tantalizing, and a cheerful rose color. It easily fits in one hand and isn't too heavy either – which makes it perfect to place in your bag, backpack, or travel sack.
What's on the camera body?
The classic body is combined with very modern capabilities to give this instant print camera an edge over others. So, what's on the camera you might be wondering? Well, let's get straight to the meat of this party pleasing pleasantry. The camera is almost a small square when in stowed position but takes on more dimension when the pop-up viewfinder is open.
Around the main camera body, you'll find the power button, an optional ten-second timer button, a Micro SD card slot, and a USB connection port. There are other staples like automatic single strobe flash and augmented reality functions.
It prints with an ink-less technology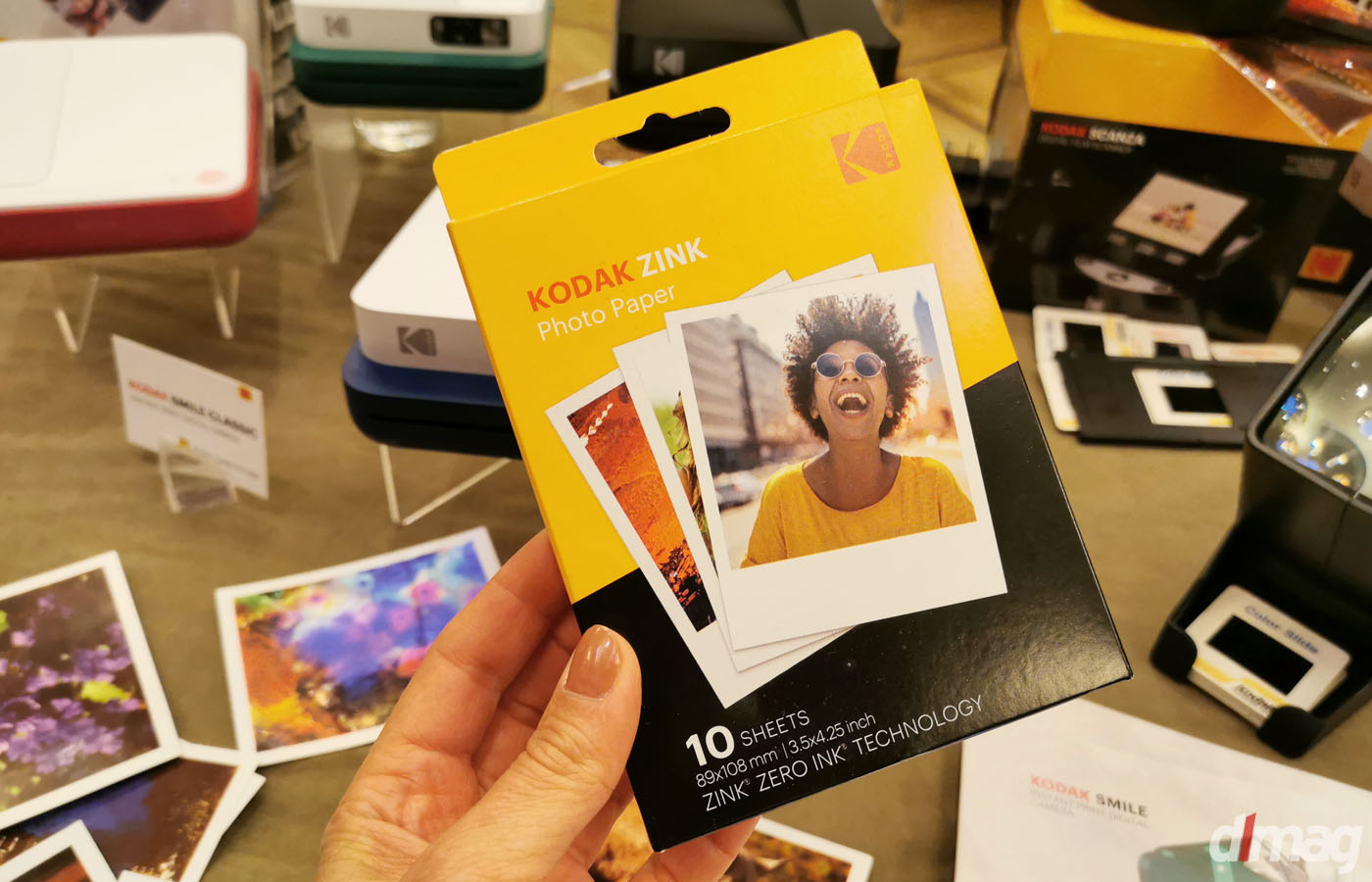 The cameras in this line are considered to be point, shoot, review and print cameras. That means, that when you have the image you want, it's time to hit that magic big print button. It's possible to take as many images you want thanks to the Micro SD card; only print the ones you want so as not to waste any of the special KODAK ZINK paper – all of which is sticky-backed by the way (for peeling and sticking anywhere and at will, should you choose to do so).
There's no waste with Zink Technology paper since there are no messy ink cartridge to replace. Simply drop the paper in the back and, voila, it's ready to go. The camera uses a heat and vibration technology to produce a color image on the specialized multi-layered paper.
10-megapixel image quality and Augmented Reality feature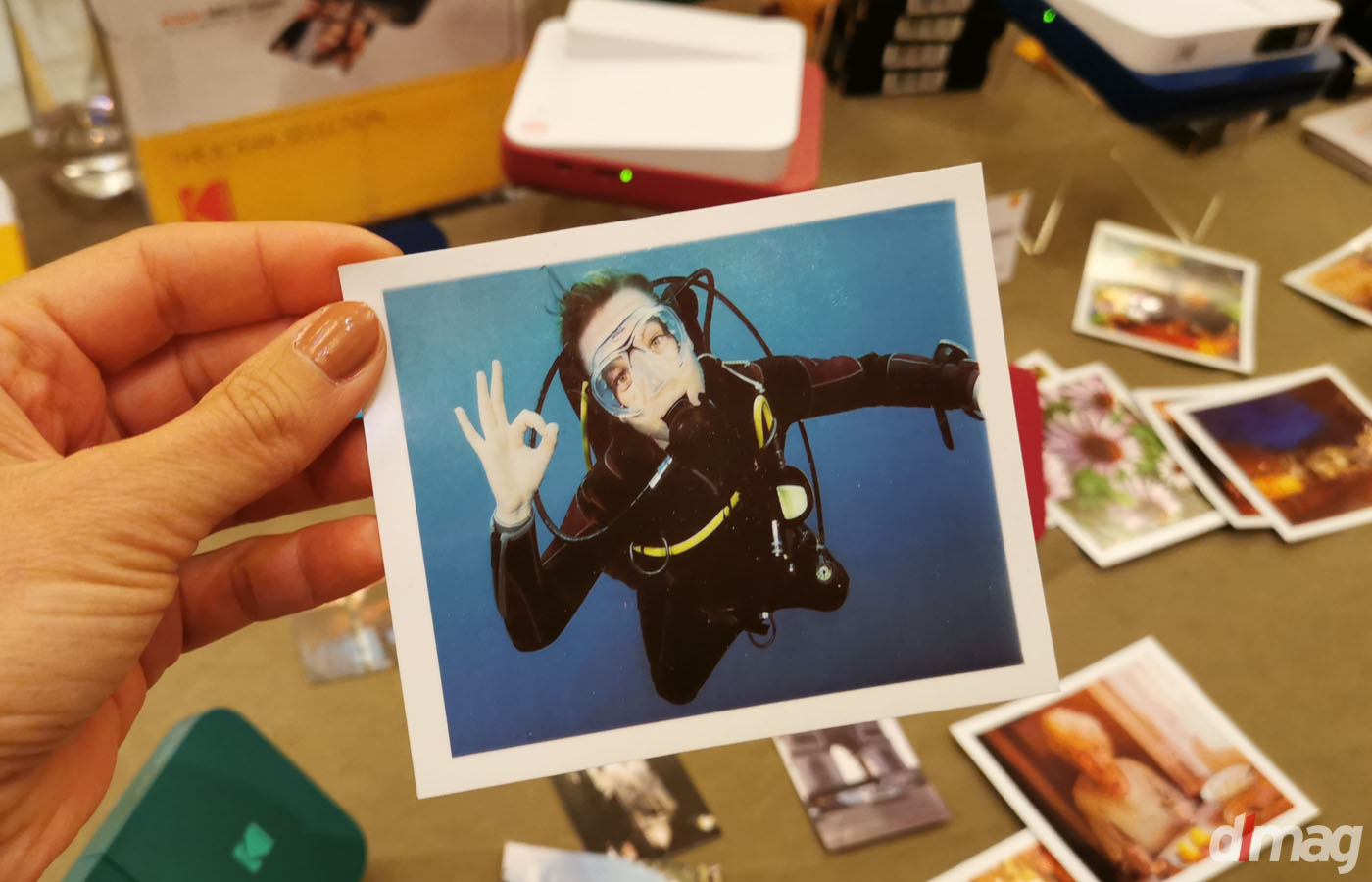 The built-in printer instantly creates a 10-megapixel image at a nicely sized 3.51 x 4.25-inches and is spit out of the mouth of the camera for your enjoyment. Bluetooth connectivity and social media sharing options make taking pictures and sharing them with the world, a snap. In addition, using the free KODAK SMILE App – available for both Android and iOS – has many image editing capabilities and can also be used to print images via Bluetooth Technology from your phone or social media feeds (and vice versa shared to those devices and feeds).
In the app and with AR, a video clip (up to 30-seconds with sound) can be viewed by holding your smartphone over a picture and can be sent to anyone in the world (who has the KODAK SMILE app too).
The KODAK SMILE Classic Instant Print Digital Camera sells in North America for $149 USD