Not many people may know this but Google and Levi's partnered a few years ago to work together. The effort started as Project Jacquard. Google was responsible for the Jacquard platform while Levi's was tasked to design a smart fabric jacket that would integrate the tech.
The Levi's Commuter Trucker Jacket with Jacquard is a touch-sensitive jacket that responds to gestures. Smart clothing has always been an unachievable dream but with a small chip as the Jacquard tag by Google, it's possible. The smart jacket is simply a classic jacket from Levi's equipped with a special technology.
Techy Jacket Now With a Better Price
The gesture-responsive piece of clothing is made affordable now with a $200 price point. The Jacquard is smaller and more advanced with functionality that reads gestures such as taps and swipes on the sleeve.
The Levi's Jacquard jacket used to be just a concept but it's here. It's one proof that wearable technology, not just limited to smartwatches, has a future. The product combines fashion and technology, proving that you don't have to sacrifice either tech or style if you want to be cool.
Levi's Commuter Trucker Jacket with Jacquard costs $350. It is meant initially for the urban cyclists but anyone can buy this. People in the fashion industry have been saying the price is just right for a stylish jacket. Interestingly, tech people don't think it is inexpensive.
Levis' and Google Try Again with Second-Gen Smart Jacket
Levi's and Google has recently launched the second-generation jackets. There are two now: the $198 Levi's Trucker Jacket with Jacquard by Google and the $248 Levi's Sherpa Jacket with Jacquard by Google. These two features Jacquard technology that's been streamlined already with a smaller Bluetooth tag. The tag fits into a slot inside the jacket's left cuff.
For the winter season, you can use the Sherpa Jacket. The other one is for lighter and cool weather. What's better? Both are now available in women's and men's cuts. The jackets pair with an Android smartphone or an iPhone.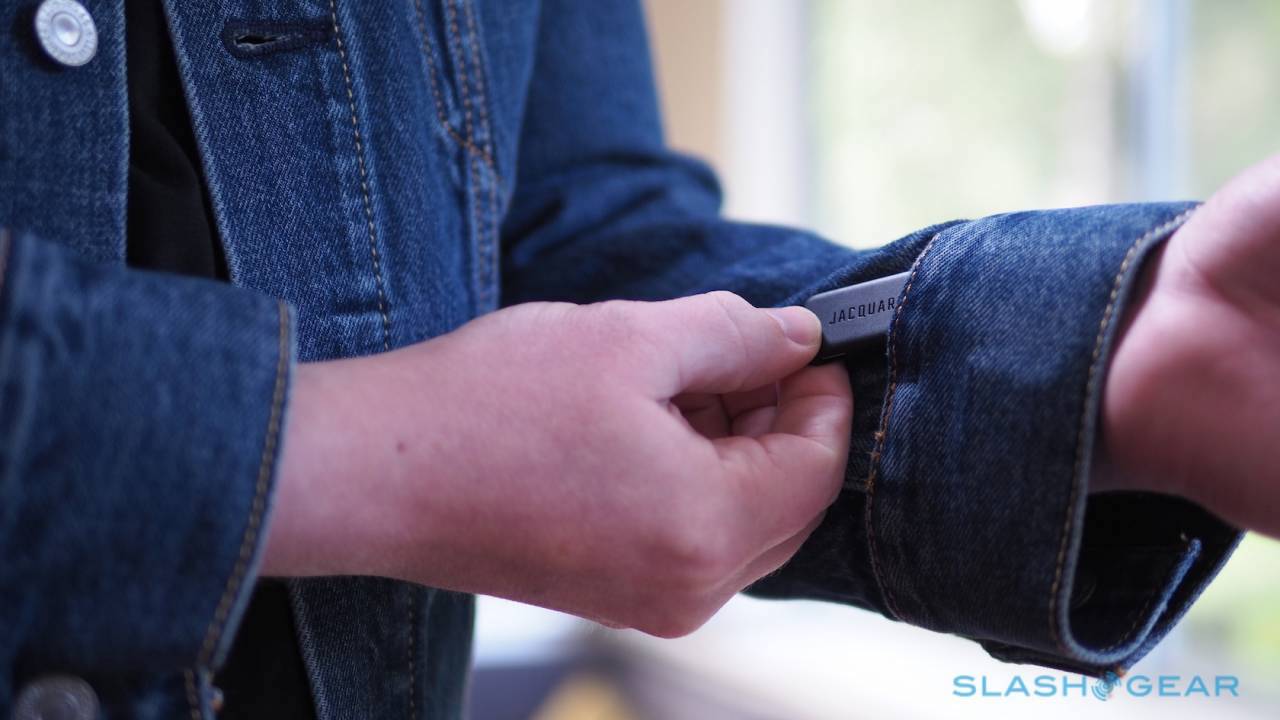 So what does a Jacquard jacket really do? It can do many things like control music playback, remote shutter release for camera, get directions, hear ETA, and other Google Assistant integrations.
With the jacket, you can also access messages, rideshare apps, navigation, traffic reports, and weather info. All you need to do to access those things are hand gestures.