One of the most exciting and popular of the G-Shock watches is the Gravitymaster Aviation Series (or Sky Cockpit series in Japan). Intended for professional aviators, the watches in this series host the latest in technology and are designed as large-sized watches. Sporting an analog display the watches are shock resistance (as all G-Shocks are) and have some distinct features. There are several watches in the series, and today we will focus on the Limited Edition G-Shock Gravitymaster Carbon Core Black Red.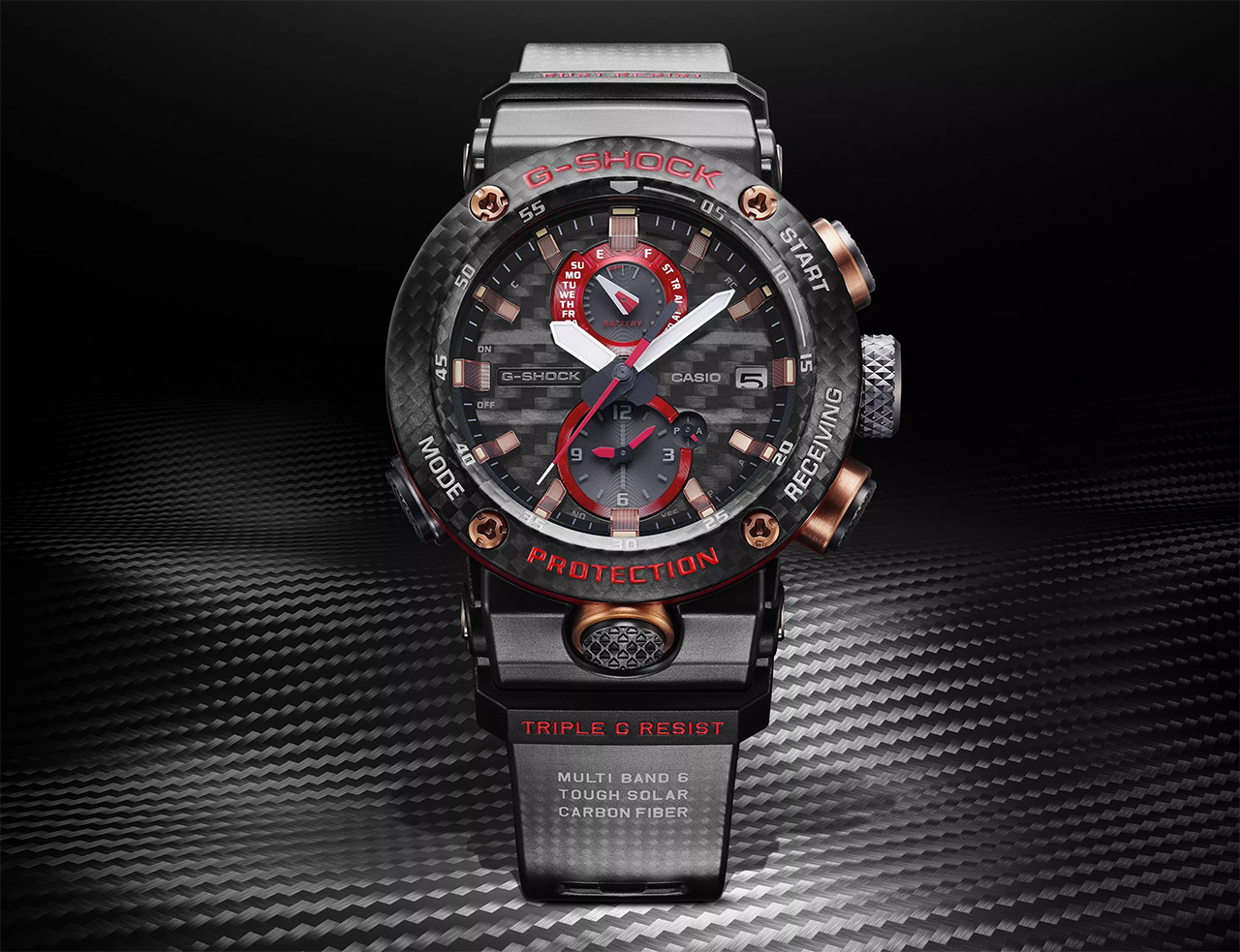 Designed with a Carbon Core Guard structure, the Casio G-Shock Gravitymaster Carbon Core Black Red has the ability to endure the pressures faced by pilots. Announced at the Baselworld 2019, this 46.4 mm Gravitymasters sports a Carbon Monocoque case. The GWRB1000X-1A Gravitymasters' case is empowered with a lot of strength and durability and yet be lightweight, thanks to the carbon and epoxy resin.
I've seen many Casio G-Shock watches in my time, and I have to hand it to the design team for making this watch stand out for the using the red color with restraint and highlighting just enough to make the impact. The dial and sub-dials are typically G-Shock, and the familiarity adds to the clean look of the watch.
According to Casio, the watch has a 52 layer laminated carbon bezel and this is teamed with a carbon dial, and carbon insert in the strap. All of these detailing contribute to the durability of the watch. To enhance and maximize the power generation, the carbon face incorporates Casio's original solar technology. The technology uses the light that enters through the digital dial surfaces, and harnesses that.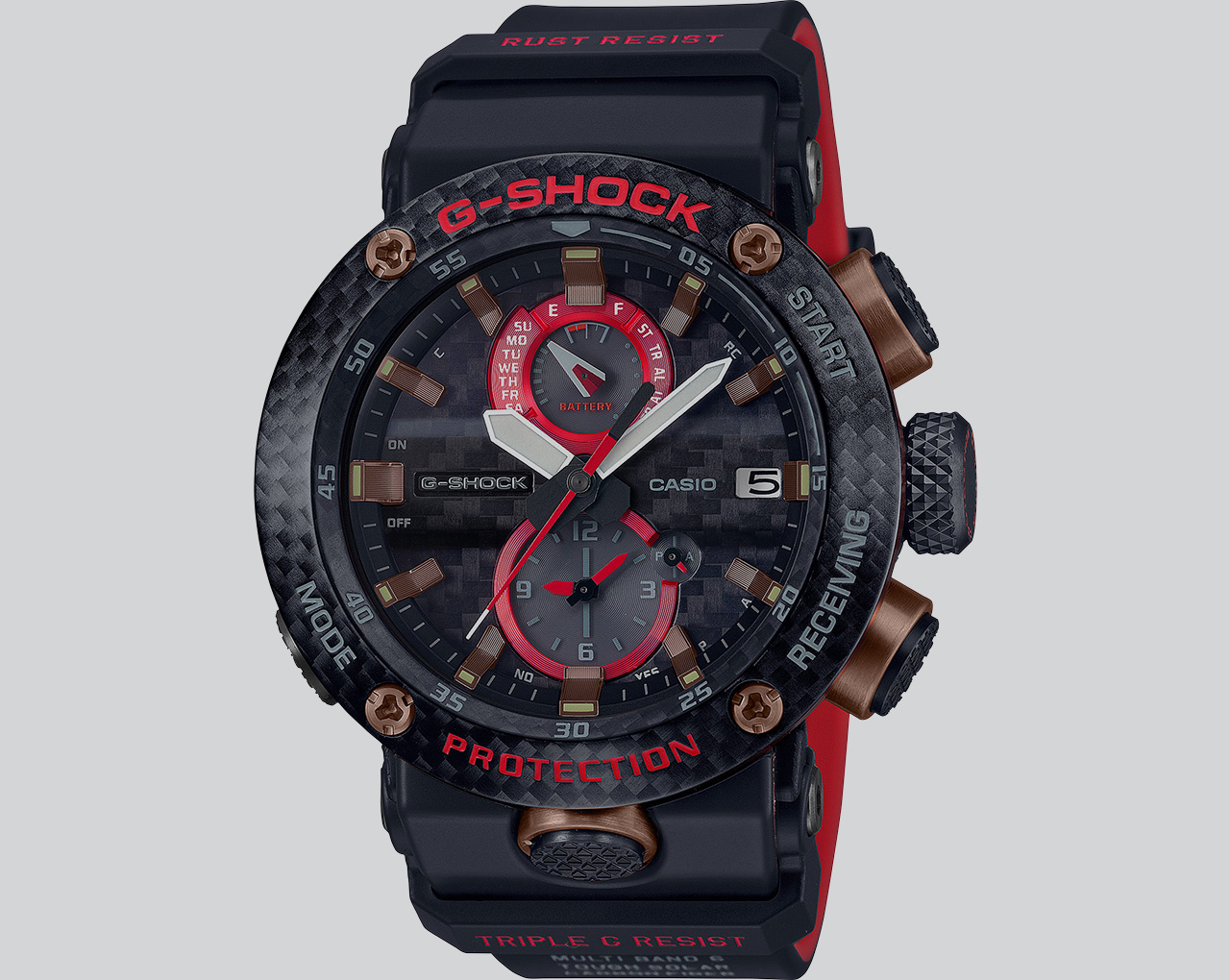 Casio uses rust-resistant titanium material and premium sapphire crystal to ensure a classy look and Triple G Resist protects against shock, vibration, and extreme centrifugal force. When you hook up the watch to the G-Shock Connected app via Bluetooth, it automatically syncs the time. Adjustments like daylight saving time and time zone can be done via the app, instead of the buttons.
The base model used for this timepiece is the GWR-B1000, which is crafted from titanium and other high-function materials for a tough, light weight, and rust resistant watch. A pair of LEDs (Super Illuminator) automatically illuminate the watch when it gets dark. Specs include a countdown timer, daily alarm, and full auto calendar and water-resistance to 200 meters. Weighing only 72 grams, this watch is the lightest model in the Gravitymaster Series.
The in-dial solar panel is capable of generating power from very little light. Features in this Limited Edition $1000 watch include Stopwatch with flyback feature and accurate World Time readings.