A good night's rest … there's really nothing quite like it. The sweet sensation of your head hitting the pillow when you're exhausted is an almost indescribable feeling. But falling asleep and staying comfortable and asleep through the night is two different things. Because there are times when you slip between the sheets only to feel that something isn't quite right – the sheets are too scratchy or not soft enough, making you restless.
Super high-quality bed sheets with premium price tags attached have been gaining in popularity. A part of the trend is an increasing interest in home decor with the other half of the equation that we're paying more attention to well-being and the health benefits of sleep.
Understanding what makes a great bed sheets
Fiber – the fiber is how you experience your sheets: temperature, softness, feel, and durability. Long staple cotton and French linen are lightweight with excellent breathability, while bamboos and rayon are generally soft and silky, and flannels and microfibers being soft and cozy.
Fit – a sheet set that is well-made will fit well and look amazing on your bed. Key elements to assess are deep pockets in the fitted sheet, oversized-ness for the flat sheet and pillowcases, and high-quality elastic to hug a mattress.
Finish & feel – finish is defined by nice edges and piping. You'll also want to avoid chemical finishes and opt for all natural. But no matter what, to get the most benefit and happiness out of a set of luxury sheets, you must love the way they feel. Feel is a very personal preference, therefore, when purchasing sheets try to request swatch samples in advance.
Here are some of the world's finest and most expensive bedsheets
Malouf 4k Ultra TC Sheet set ($4,000)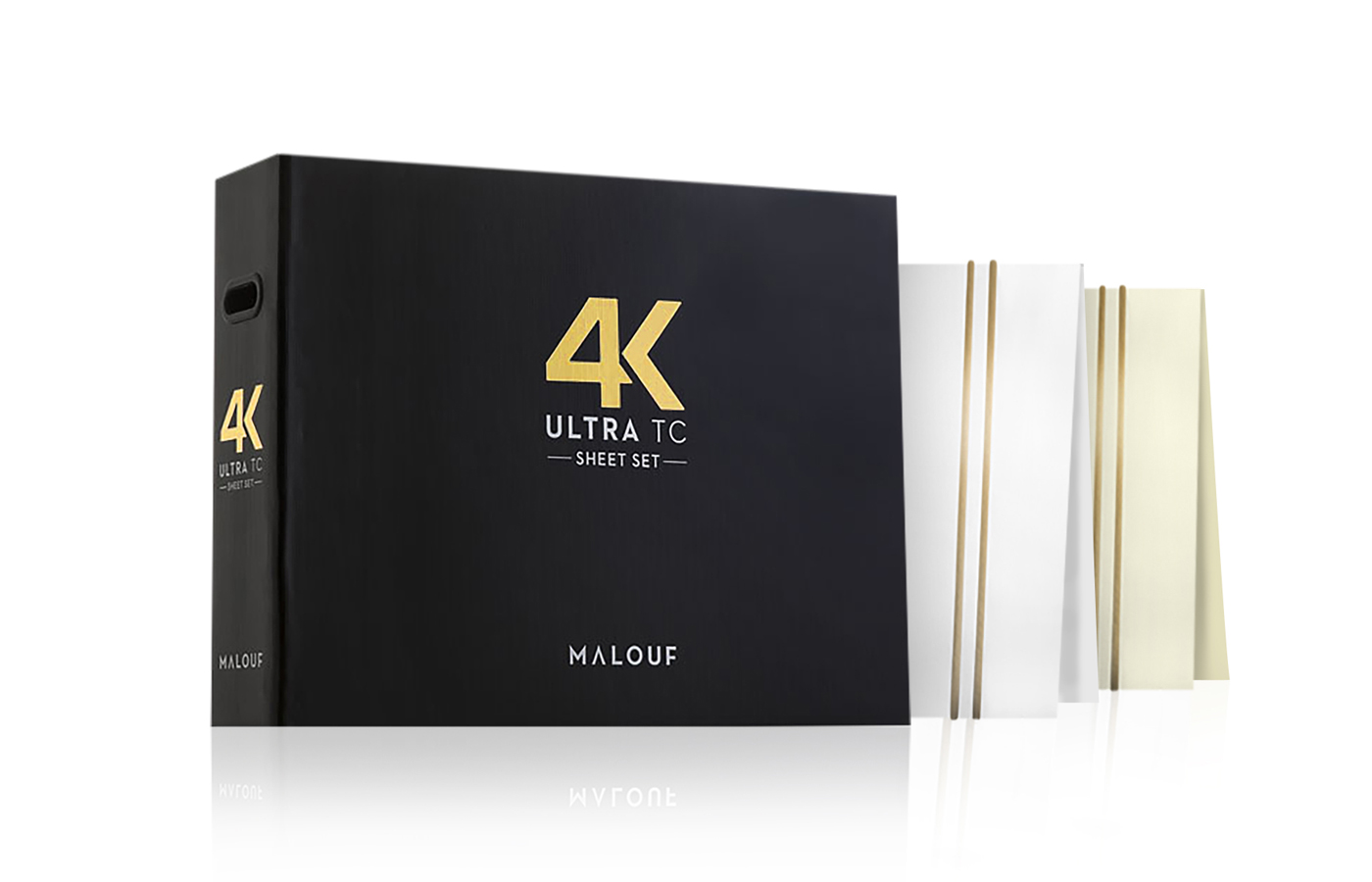 Malouf was started by a couple who say they are driven to help the world sleep better. Interested in combining high technology with centuries-old traditions to redefine the modern sleep experience. Malouf was the world's first company to create bedsheets with a 4,000-thread count. The technology used to create these sheets is still under wraps and patent-pending, but the word in the luxury linen world is that a special loom was created to produce these incredible sheets and is housed in Italy's largest airplane hangar.
A set of 4K sheets takes around 47 hours to complete due to an intricate Nano weaving process as artisans wearing white gloves oversee the process. The sheets are elegant in design with gold accents. The sheets are available in colors that include gravel, sandpaper, bark, lava rock and cat tongue $4,000
Charlotte Thomas Bespoke Bedsheet ($2,400)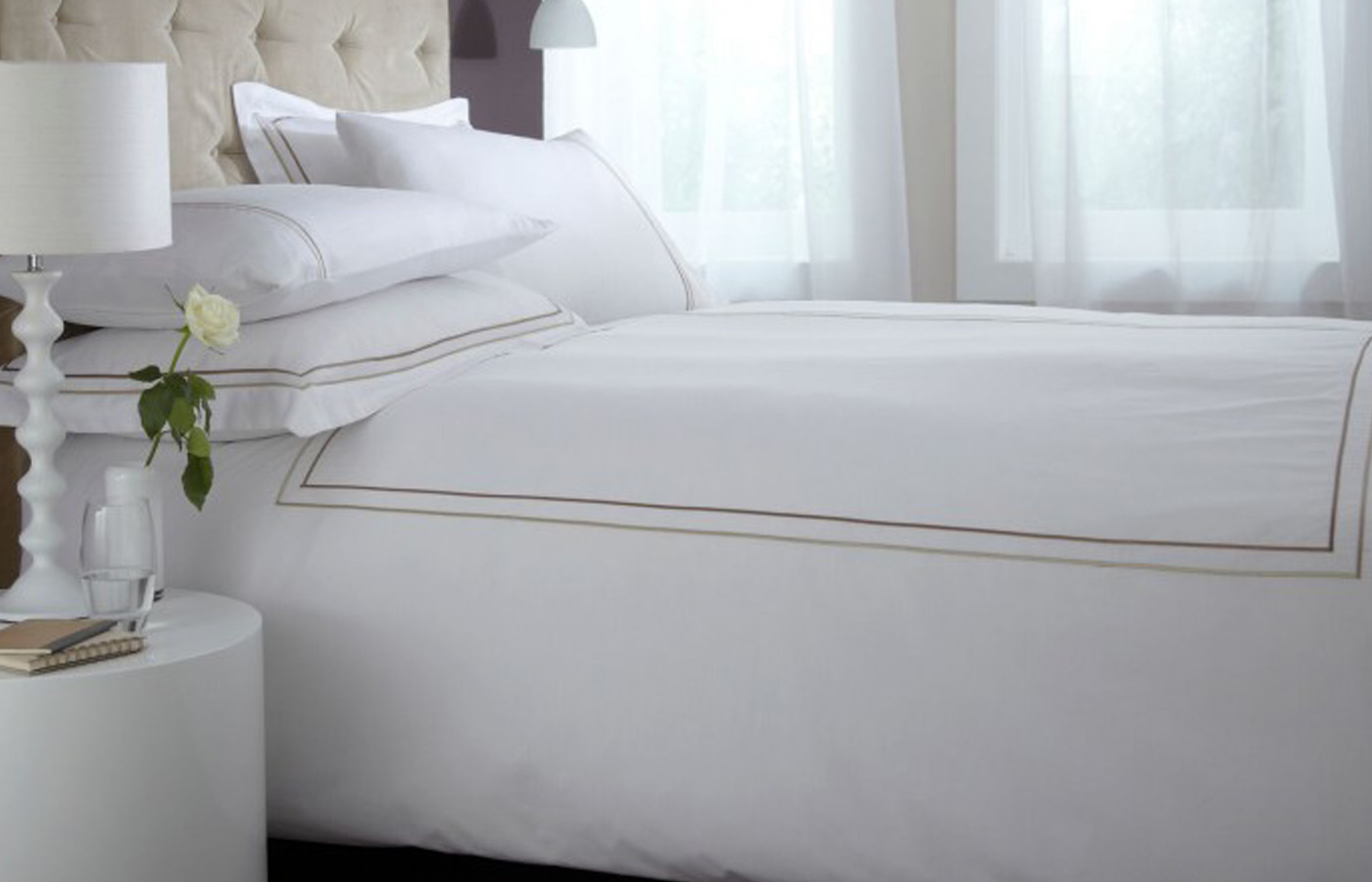 This brand of bed sheet is one of the best that money can buy, coming in at $2,400 for a set. The sheets are a thousand thread count and made of a high-quality Merino wool fabric with 22-karat gold carat and silk jacquard woven into the mix. Who doesn't want to sleep on golden bed sheets? A special order must be placed for these sheets, which takes around twelve weeks to complete.
Not only does the company promise you a restful night sleep when you've slipped yourself between these sumptuous sheets, but you'll have peace of mind too knowing that your bed is adorned in such fashionable elegance $2,400
Frette Lozenge Lace Sheet Set ($2,200)
Frette has been producing bed linens of unparalleled quality since 1860. They are based in Milan, Italy and employ skilled artisans who use only the finest fibers to create luxurious, comfortable, and chic sheets. Frette bed linens can be found throughout the world in prestigious hotels, in yachts, on aircrafts and in private homes with discerning tastes.
The Frette Lozenge Lace Sheet set promises to turn your bed into an oasis of comfort with a delicate design. The top sheet is crafted with a cotton sateen jacquard and features a macramé border of intricately interlaced patterned lace on the sides. The other parts are made from pure extra-long staple cotton ensuring the sheets feel soft and silky for a good night's sleep $2,200
D. Porthault ($1,900)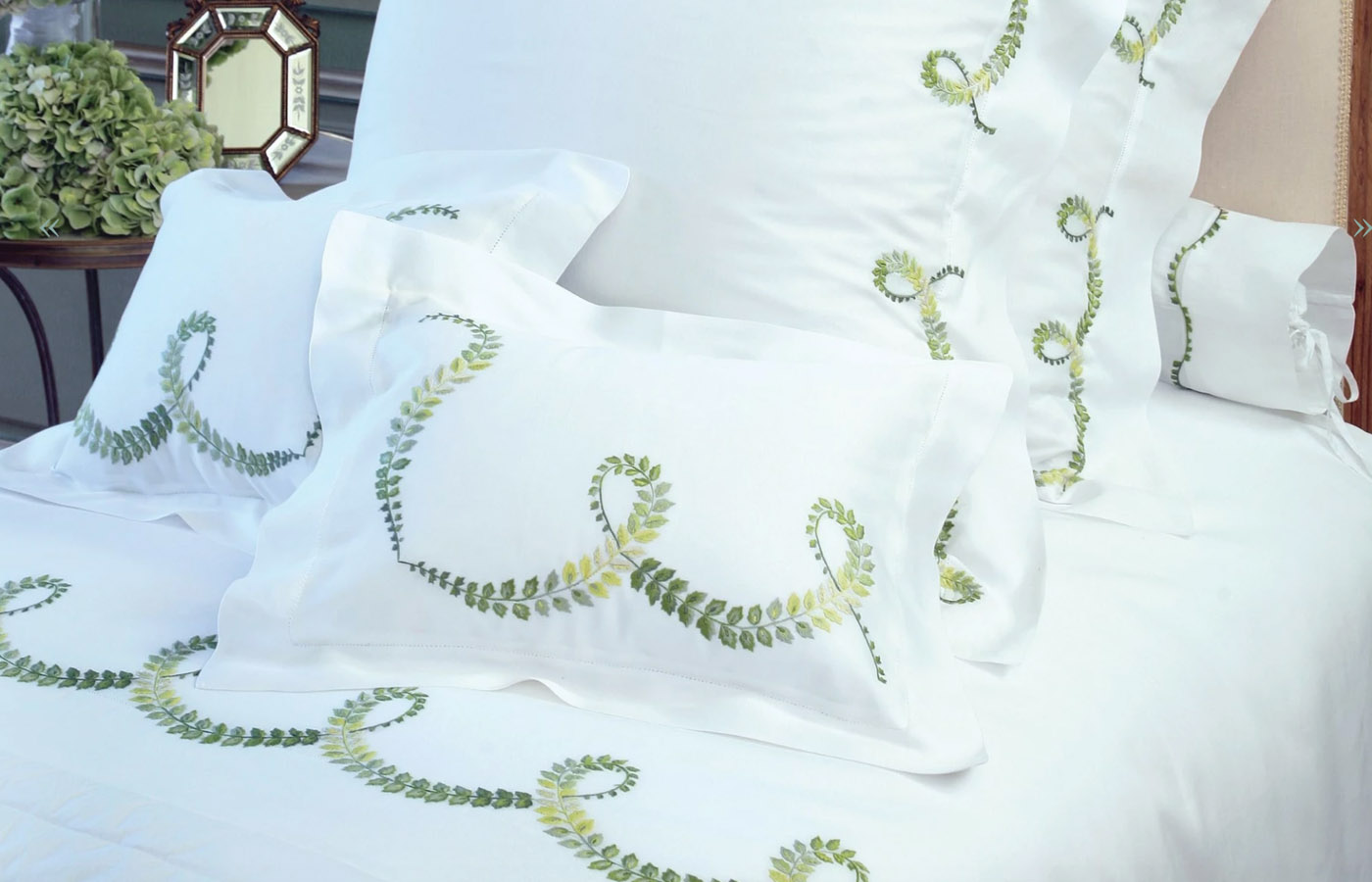 This linen maker started out in 1920 as a small lingerie boutique in Paris, France by a man named Daniel Porthault. His wife, Madeleine, eventually convinced him to expand the business to include elements for home décor. According to the story, the creative pair went on to introduce a new style of bedding to the world – the printed bed sheet.
D. Porthault has a clientele that includes Royalty – they're supposed to be the favorite bed sheets of the Duchess of Winsor. And when these sheets go on a sale, the scene has been described as women in furs and housekeepers jostling elbows just to get their hands on a set. Of course, today, you can choose between printed, solid, and embroidered. The Porthault Jours de Paris bed sheet sells for $1,900, and also includes a set of shams, pillowcases, and a duvet cover – sheets made from satin weave of high-quality cotton give them a beautiful and unique crisp texture $1,900