The one piece that stands out in the selection of timepieces for the Only Watch auction, is the MB&F 'Tom & T-Rex' clock. If you can't afford to bid for this clock, perhaps you can tame the MB&F and L'Épée collaborative Jurassic Art piece, instead. Bringing designer Maximilian Maertens' imagination to life, this eleventh collaboration between the two brands, is mythical and elaborate.
A melting pot of Jurassic Art, Swiss mechanics and Italian Murano glass, this clock is a reflection of personal aspirations and creative imagination. The starting point was of course the dinosaur, because the movie Jurassic Park (1993) had made an indelible impression on Maertens.
The Starship, Black Hole and Dinosaurs
Sounding like a delighted child Maertens explains how the idea of creating something with dinosaurs excited him and Max Büsser. They took the route of biomechanical designs and played around with the idea around his little desk sculpture.
The creative backstory around the clock goes like this – a pilot and his starship are on a mission to discover new planets and they venture too far off. The only way back home is through this Black Hole, that makes him land on Earth, in a time-warp, hobnobbing with dinosaurs.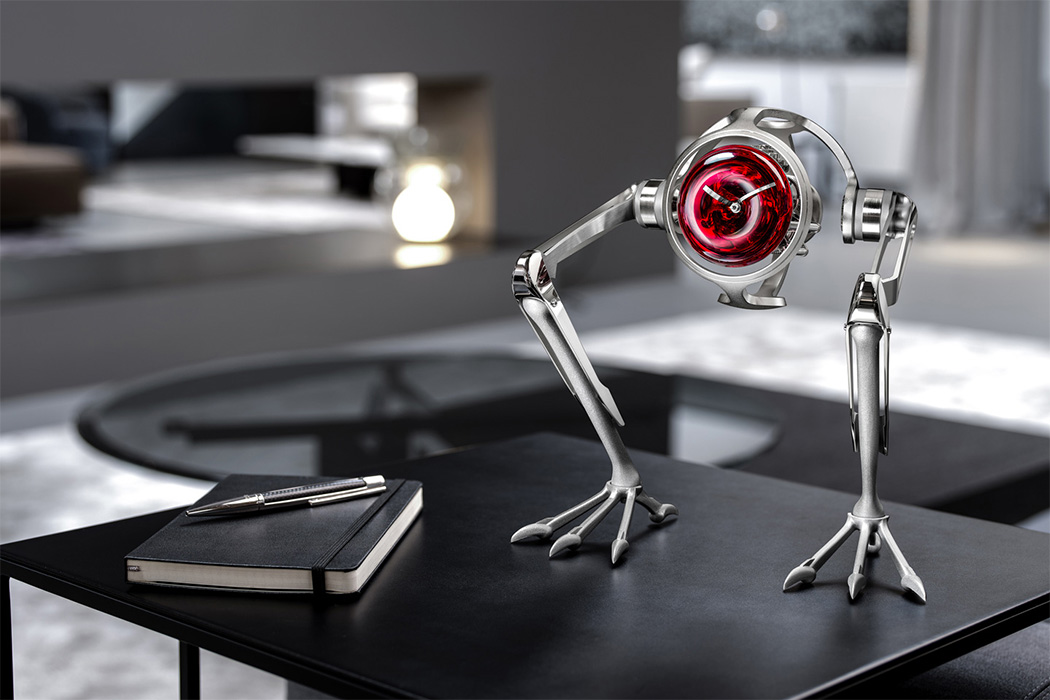 To keep the story authentic and alive, the team has crafted elements like the starship being fused with hatching dinosaur egg, or the traces of the starship in the body of the clock and the movement. And of course the dinosaur is represented through the legs. The black hole is seen as the part that sinks inwards towards the center – giving us the notion that time originates from here!
T-Rex in the House
The Tyrannosaurus Rex table clock weighs about two kilos and is tall almost 30 cm. Crafted from stainless steel and palladium-plated brass and bronze, the legs and talons strike you the most. Biomechanical Designing is evident because the and actual skeleton was studied for this project. Designer Maximilian Maertens studied 3D scans of dinosaur fossils to derive his interpretation.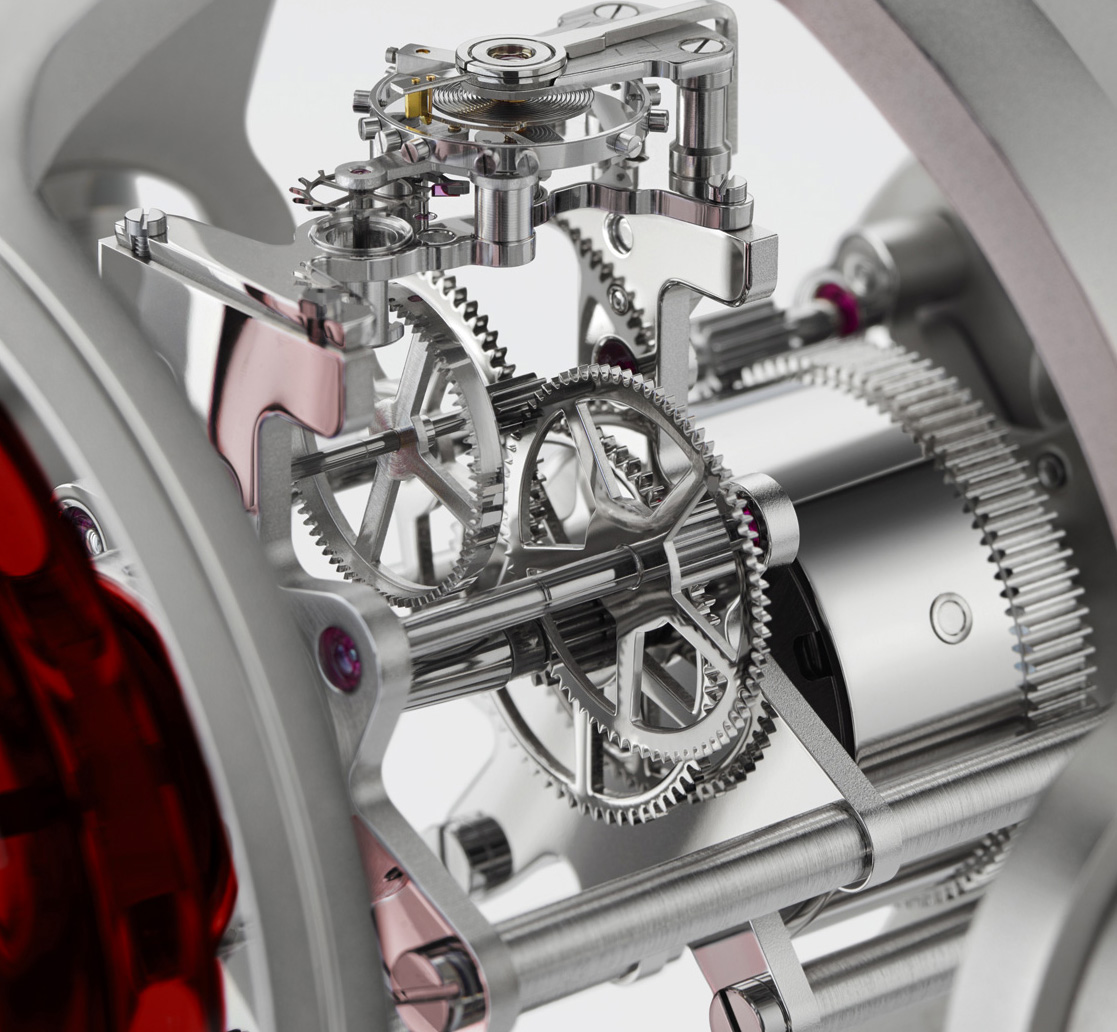 The clock's dial – which looks like the complex hemitoroidal eyeball is actually hand-blown in Murano glass. The T-Rex is crafted in green, deep blue and red, and are vividly colored with metallic salts using an age-old glassblowing technique.
Inside the clock you will find a hand-wound mechanical movement conceived and manufactured entirely in-house by L'Epée 1839. Functions include hours and minutes, which are regulated by the balance wheel. It is powered by a single barrel giving us 8 days of power reserve.
The T-Rex comes in three limited editions of 100 pieces each and will retail at $22.800.