If not collabs, Nike outs new exclusive collections of iconic and classic designs of shoes. We've seen several previously and we can expect more will be announced especially as the holiday season goes into full gear. The Air Force 1 may be a new favorite as a new regional-exclusive version has just been announced.
After rolling out the first region-themed pair, the Shibuya Air Force 1, here's another one but is now themed after Shanghai. This one can very well be a holiday offering because of the gold accent on pristine white, patent leather sneakers.
Rich Design to Celebrate a Rich City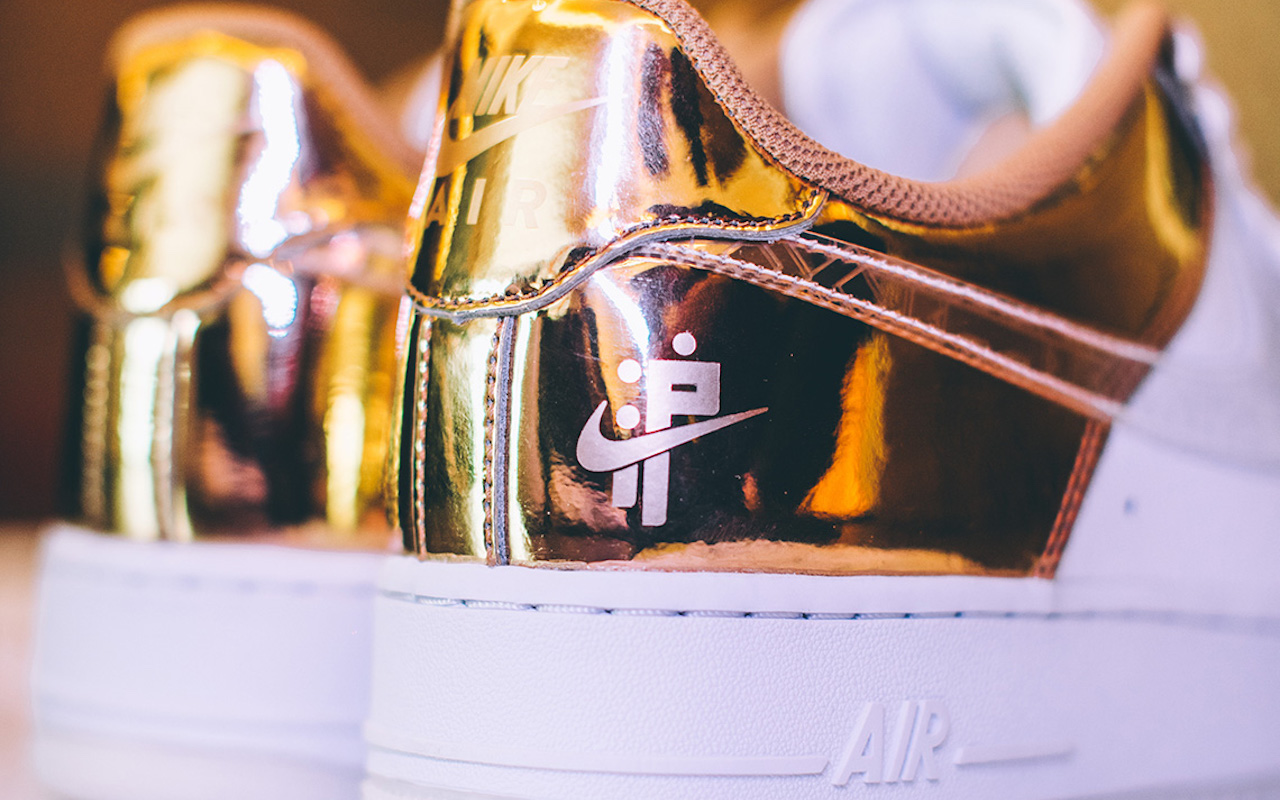 The Nike Shanghai Air Force 1 celebrates the rich history of Shanghai. There's always something opulent about gold that it's enough to give something that luxurious look.
The 'Golden Age' of Shanghai is celebrated in this pair unlike the Japanese pair that is more apt for Halloween with the orange and black colorway. The 'gold touch' is highlighted by the subtle, transparent swoosh that is almost invisible.
Patent leather is abundant all throughout the pair so you know this one is very "rich" in premium materials—as the rich city of Shanghai. The new Nike Shanghai Air Force 1 is coming soon but there is no official information on when exactly. It can be assumed the pair will be sold in China before other regions.
Shanghai-Exclusive Pair Won't Be the Last From Nike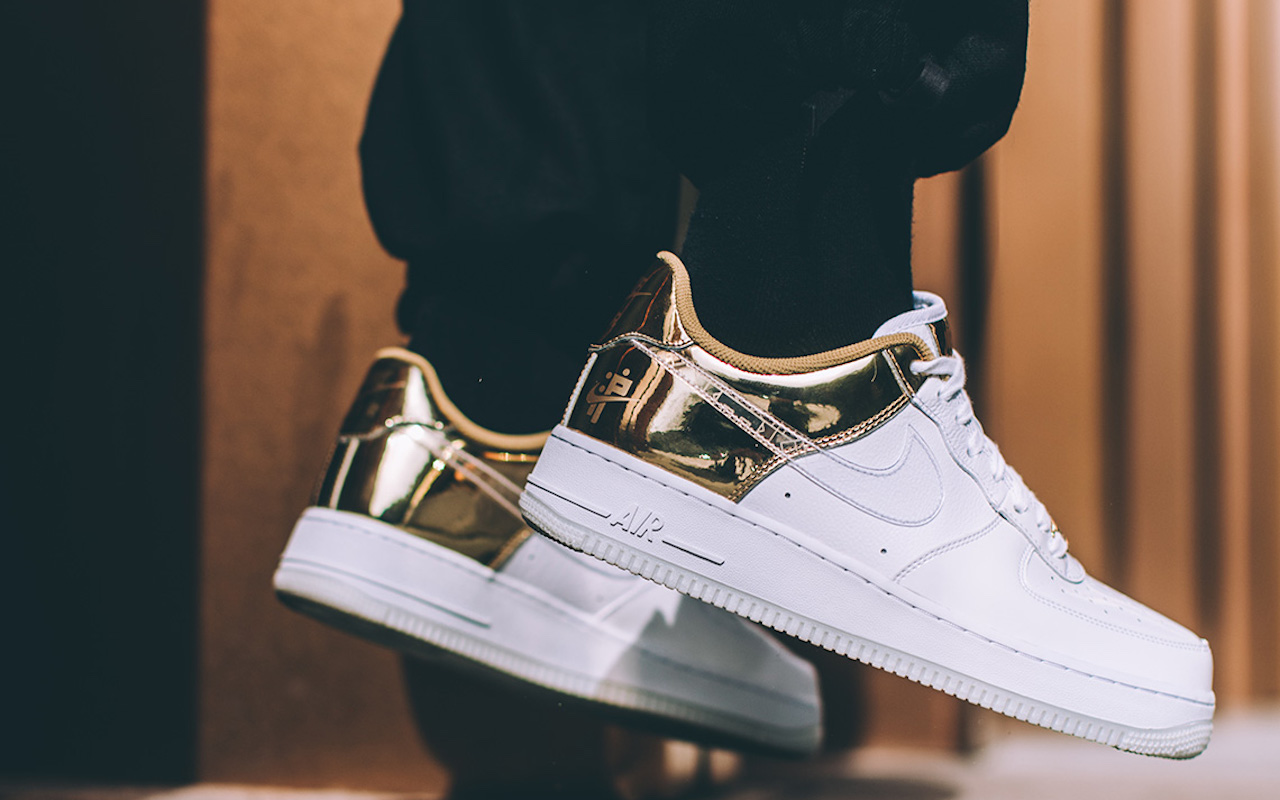 This Chinese pair also boasts a gold finish on the heel counter. The luxurious white and gold color combination is easy on the eye. The invisible swoosh actually blends on the lines. On the rear are imprints of a Chinese character that means 'Shanghai'.
Nike will only continue to come up with such regional-exclusive Air Force 1 edition. We're wondering what city will be next. We're assuming it will be another Asian city or country since high-end sneakers are all the rage in the continent.