The most exciting collaboration in the watchmaking industry, don't stem from brands, but from the coming together of innovators and watchmakers. I'm talking about the synergies of two very different 'master watchmakers' syncing together and like MB&F founder Maximilian Büsser likes to put it – this assignment is the coming together two people who have completely different styles and personalities. The result is the MB&F Legacy Machine Thunderdome, a watch that boasts of the World's Fastest Triple-Axis Escapement.
Büsser has brought together Eric Coudray and Kari Voutilainen, who had never collaborated before this. To give him credit, the only instructions Büsser gave to Eric Coudray, was to make the "craziest, most cinematic three-axis tourbillon ever."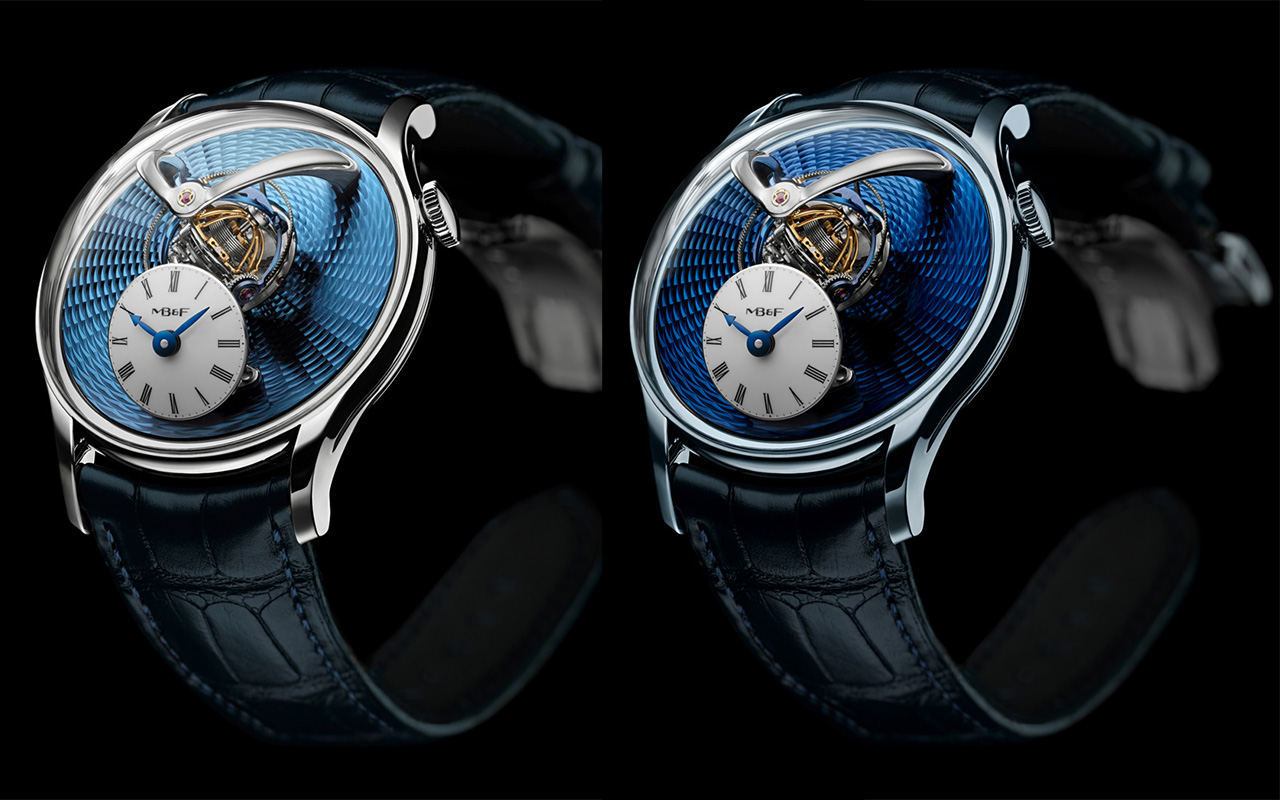 As a result, we have a new proprietary mechanism that moves the needle as far as tourbillon goes. We have the new MB&F 'TriAx' – the world's fastest triple-axis regulating mechanism. It features three axes that revolve in record-breaking 8 seconds, 12 seconds and 20 seconds.
Introducing Eric Coudray and Kari Voutilainen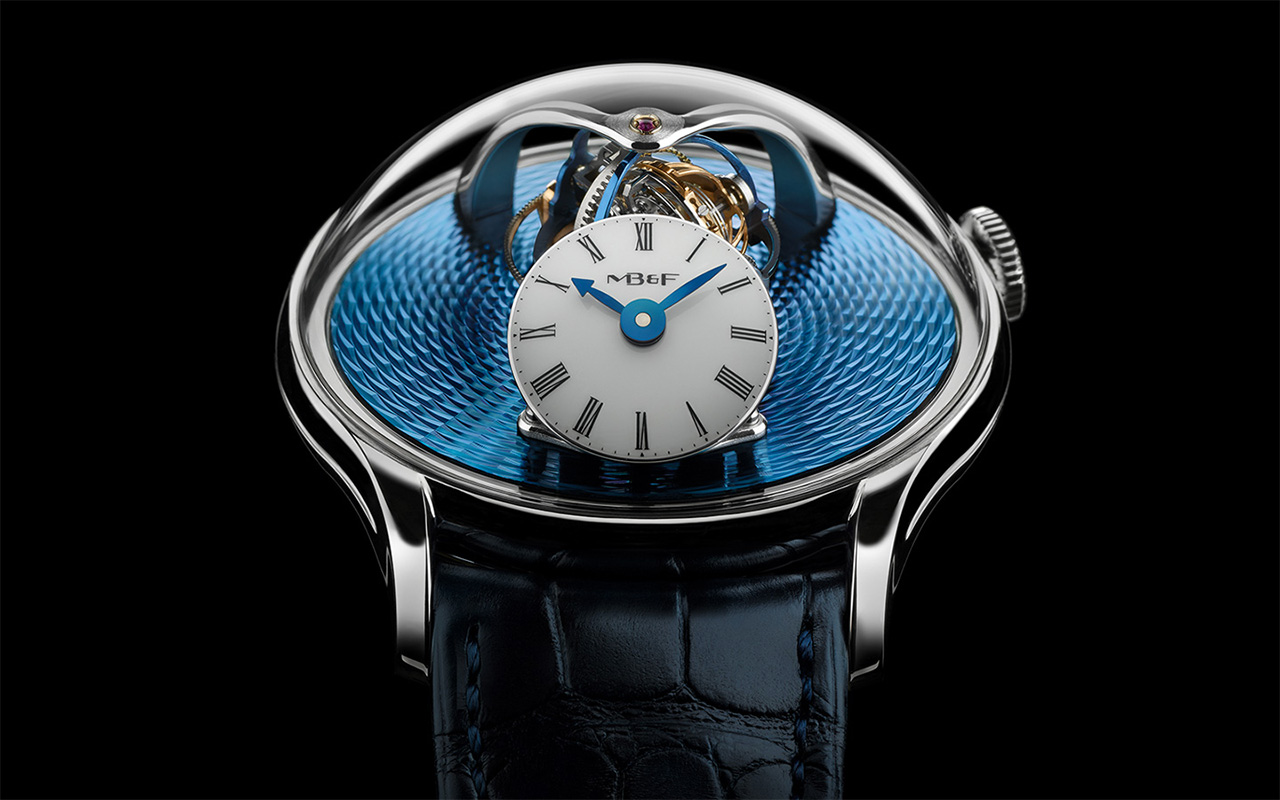 Legendary watchmakers Eric Coudray and Kari Voutilainen are accomplished innovators in their fields. The former is a renowned innovator from the Vallée de Joux known for the complications he has worked upon. The latter is known for the contribution to the traditional craft based in Môtiers.
The manual-winding, triple-barrel movement is the handiwork of Eric Coudray, and the aesthetics of the MB&F Legacy Machine Thunderdome are fully credited to Kari Voutilainen. The beauty of the watch is not only on the dial-side, but also on the reverse. The manual-winding, triple-barrel movement looks spectacular to view.
The Dial and Details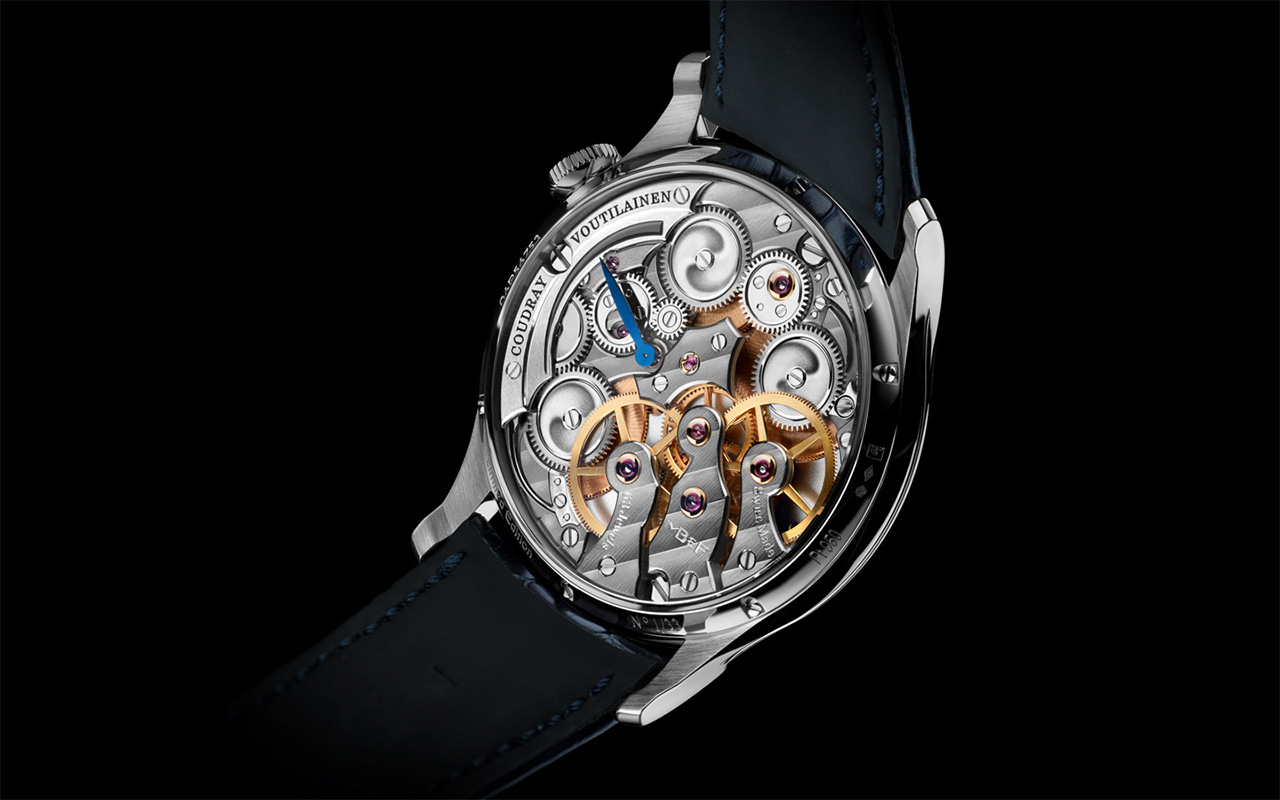 The MB&F Legacy Machine Thunderdome comes in two versions: the launch edition in platinum 950 and the Hour Glass editions in tantalum. Measuring a healthy 44mm x 22.2 mm, the watch has water resistance of 30 meters. As mentioned earlier, the movement has been developed for MB&F by Eric Coudray and Kari Voutilainen.
The mechanism supports manual winding and comes with three mainspring barrels and it offers 45 hours of power reserve. The functions have been kept at minimal – Hours and minutes displayed on a 58° vertically tilted dial, along with a power reserve indicator on the back of the movement.
The highlight of the watch, is of course, the proprietary 'Triax' Rotating Mechanism, which ingrates a fixed escape wheel within a tri-axial rotating mechanism. As know, that this kind of integration is unique and has never been attempted. The LM Thunderdome also showcases a rare Potter escapement and of course Kari Voutilainen's guilloché dial plate is something we look forward to.
The LM Thunderdome Platinum sports a Light blue guilloché dial and is this Platinum 950 edition is limited to 33 watches. The LM Thunderdome THG Tantalum Blue sports a dark blue guilloché dial in Tantalum and is limited edition of 5 pieces for The Hour Glass.