Celebrations continue to mark the 20th year of our beloved TV character SpongeBob SquarePants, with the announcement of Modernica SpongeBob SquarePants Furniture in collaboration with J Balvin & Louis De Guzman. The collection consists of two chairs and a daybed, all paying tribute to SpongeBob. Interestingly, for now there is no conversation or details on any other characters being depicted in the series.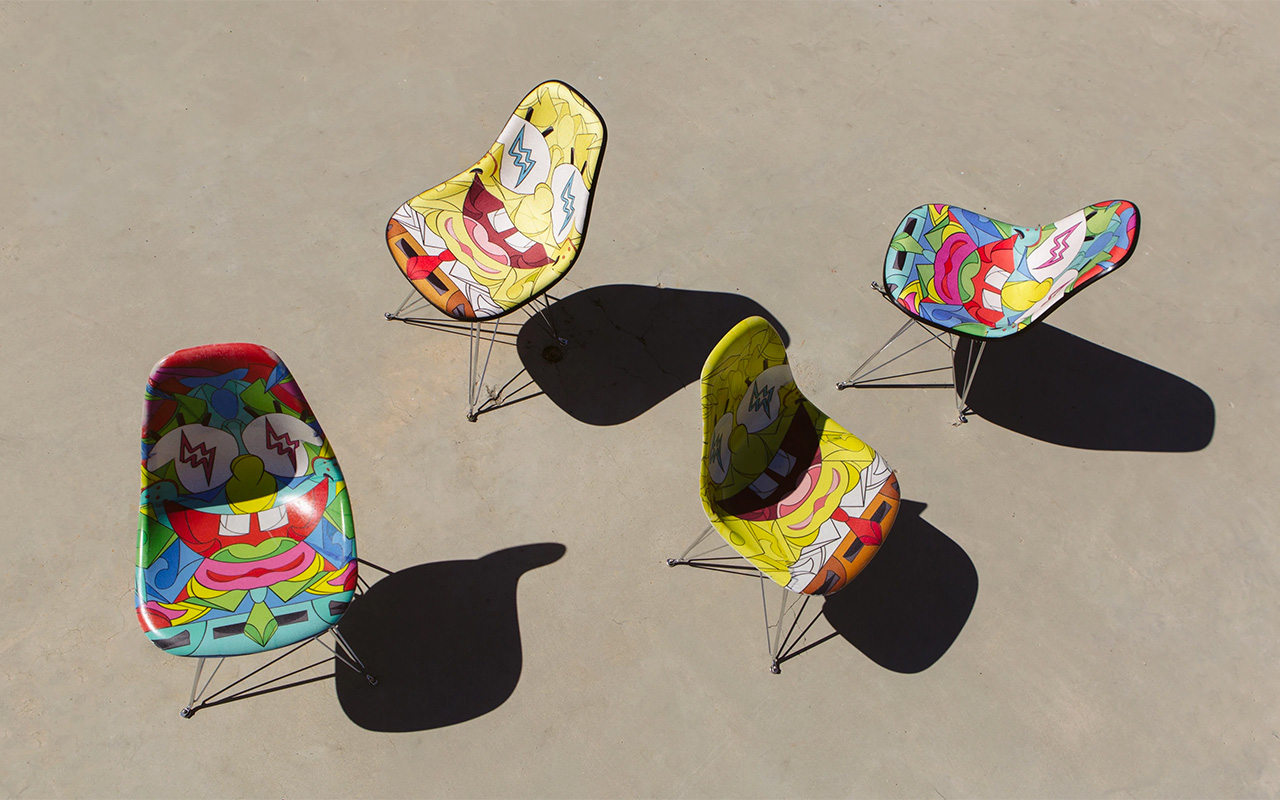 Although SpongeBob SquarePants turned twenty earlier this year, the cleberations are continuing. SpongeBob themed furniture, or even shoes for that matter, are not new. For this edition, Nikelodean has roped in the services of Modernica, Colombian reggaeton singer J Balvin and Chicago-based visual artist and designer Louis De Guzman for the project.
Park Your Tushy On SpongeBob SquarePants
While the teasers were out in September, where the collaborators were playfully tagging each other on social media platforms and giving us a glimpse (read – a tight shot) of something special brewing. The whole concept was kept under wraps and was eventually revealed with this Modernica SpongeBob SquarePants Furniture announcement.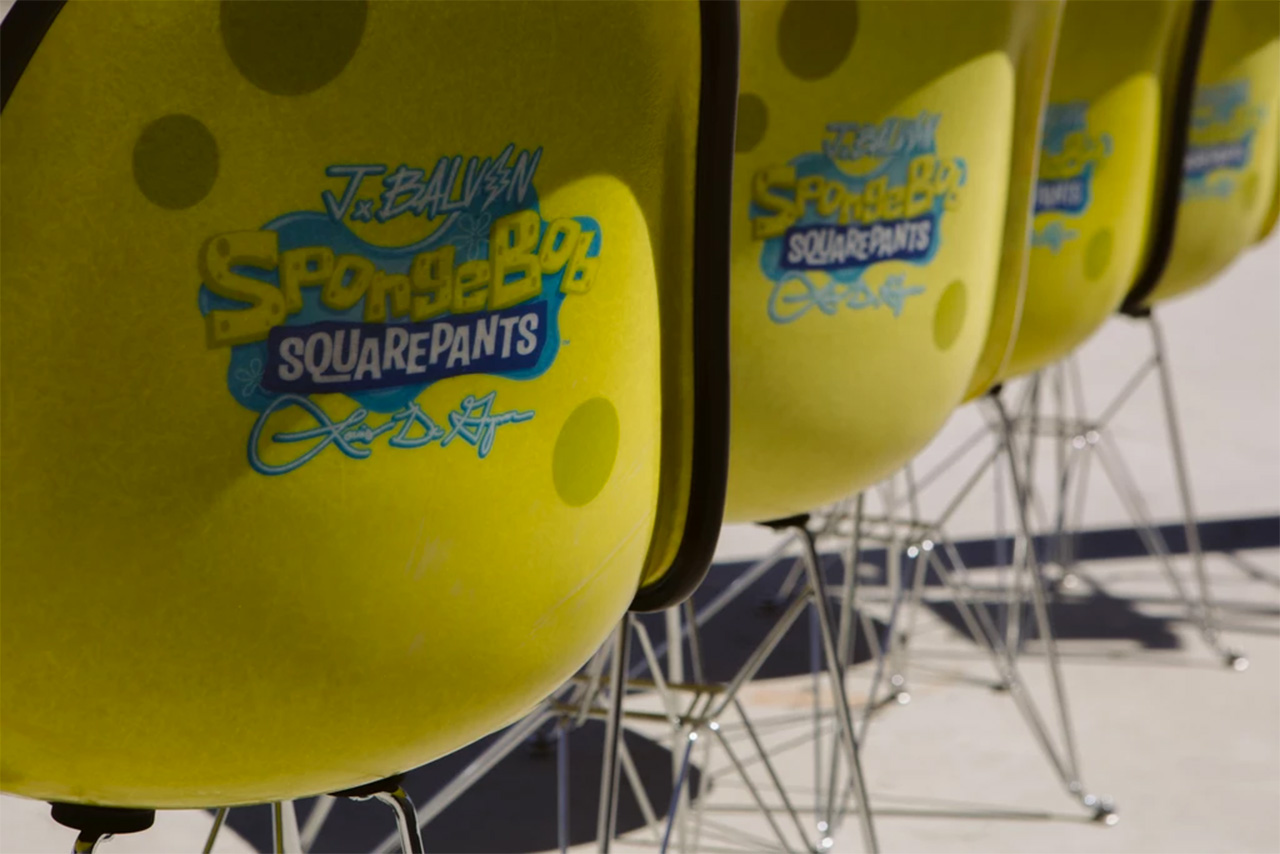 We should probably expect more from this collaboration, however we will have to wait and see what else Nikelodean has planned for us, apart from home goods. Perhaps some art and apparel as well. For now, we will have to be satisfied with a daybed and fiberglass chairs.
SpongeBob SquarePants in Pop Colors
For over three decades Modernica – a family owned and operated business – has been crafting home furniture. They are responsible for reviving the lost art of high-pressure, molded fiberglass furniture. This technique is used in chairs and upholding fiberglass chair legacy and craft, the team has done a great job in showcasing SpongeBob.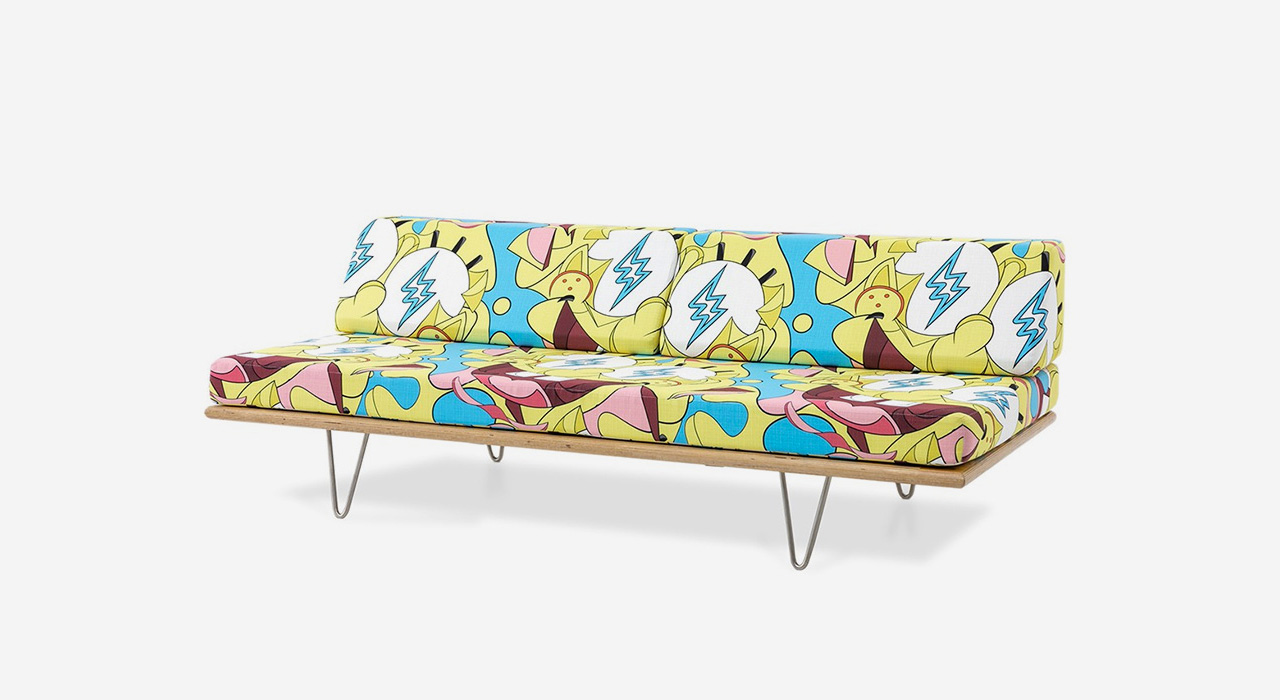 In this commemorative collection, we see fiberglass chairs that are upholstered in a custom print depicting SpongeBob SquarePants. The chairs are in two color options, the first one is the classic yellow with brown – interpreting SpongeBob SquarePants' persona. The second option uses primary color shades of blue, red and green. What strikes you the most are the eyes, which look like thunderbolts.
The daybed repeats the same print as the chair, and is in the original yellow with brown color tones. The design is completed with crisscrossed silver-color metal legs for the chair and hooped legs for the daybed. The furniture pieces can be bought via Modernica from the 18th of October, when they go online for sale.