When it comes to the new Oris Big Crown ProPilot X watch, it's all about the Calibre 115 movement that we find under the hood. Way back in 2014, after a gap of thirty years, Oris came out with an in-house movement that was showcased in the Oris 110 Years Limited Edition timepiece, with the caliber 110.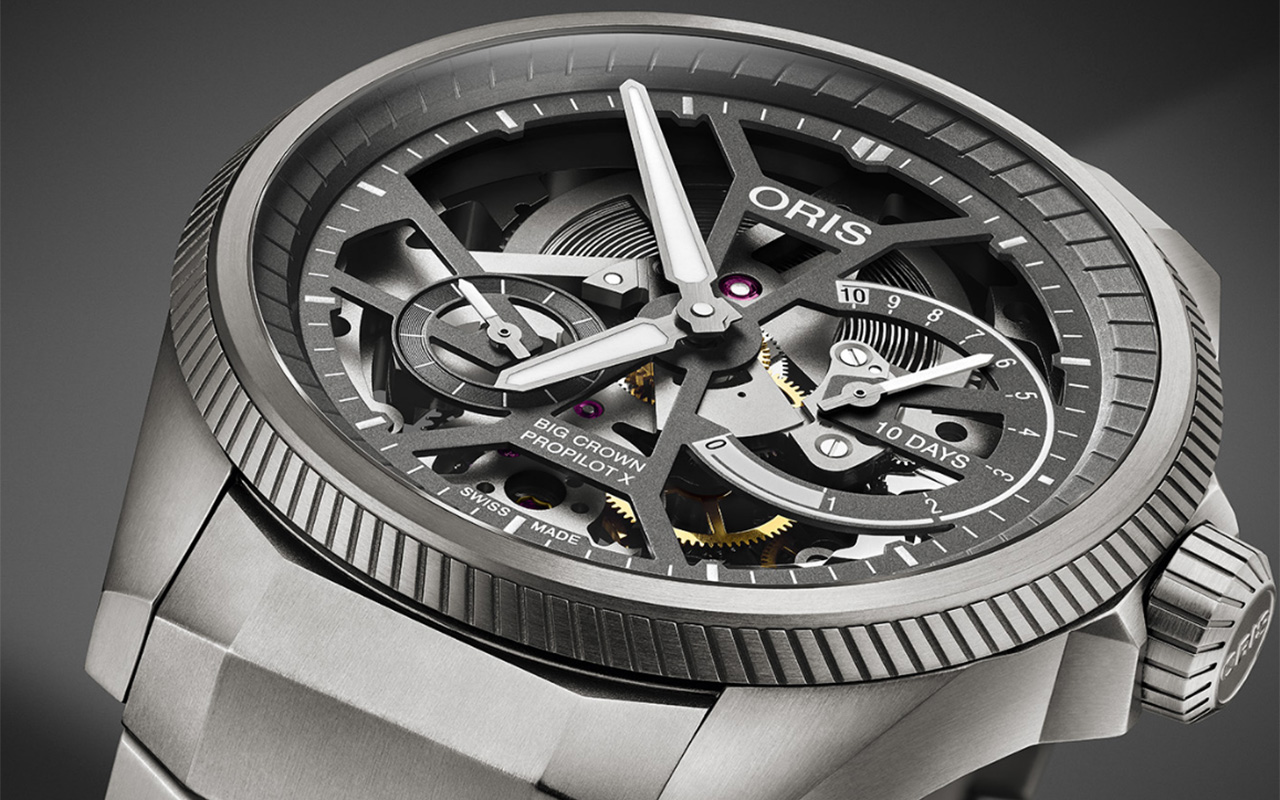 The watch marked the brand's 110th anniversary and thus the commemorative movement. This watch clocked in an impressive 10-day power reserve (240 hours). The Holstein-based watchmaker was founded in 1904, and 2019 year marks the 115th year, and so we have the Oris Big Crown ProPilot X Calibre 115 up for discussion today.
When Calibre 110 Graduates to Calibre 115
Not in the literal sense, but in many ways the Calibre 115 movement that we see under the hood of the Oris Big Crown ProPilot X collection, is inspired by the Calibre 110. This time around we see a fully skeletonized Oris movement. Since nothing is left for the imagination, it's easy to view and admire the barrel at 12 o'clock – which is skeletonized and you can view the extended mainspring.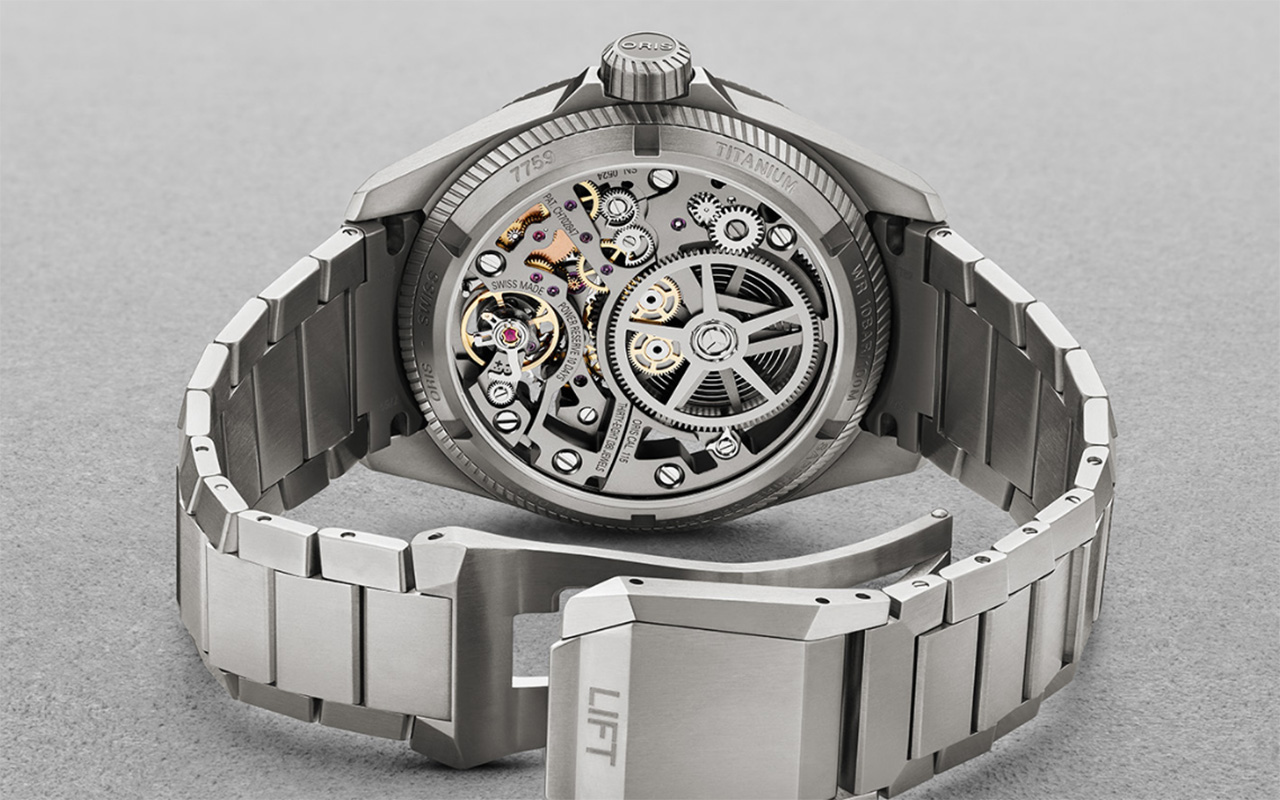 Calibre 115 is a hand-wound movement and can be set through the watch's single crown. After you've experienced the joy of winding up the crown, you can expect the moevemnt to deliver ten days of power reserve, just like the Calibre 110. Breaking the norms of a mechanical watches – typically they provide two days of power reserve – the astounding 240-hours of power reserve is driven by a mainspring coiled in a single oversized barrel.
Vintage Yet Modern
The power reserve can be viewed through a patented non-linear power reserve indicator at 3 o'clock, which has been developed by Oris. The design of the watch is very modern, and it hold vintage cues in terms of its functioning. I am especially impressed with the way Oris has dealt with the color of the watch – a very grey vibe – and balancing it with the legibility, but giving enough luminosity to the elements of the dial.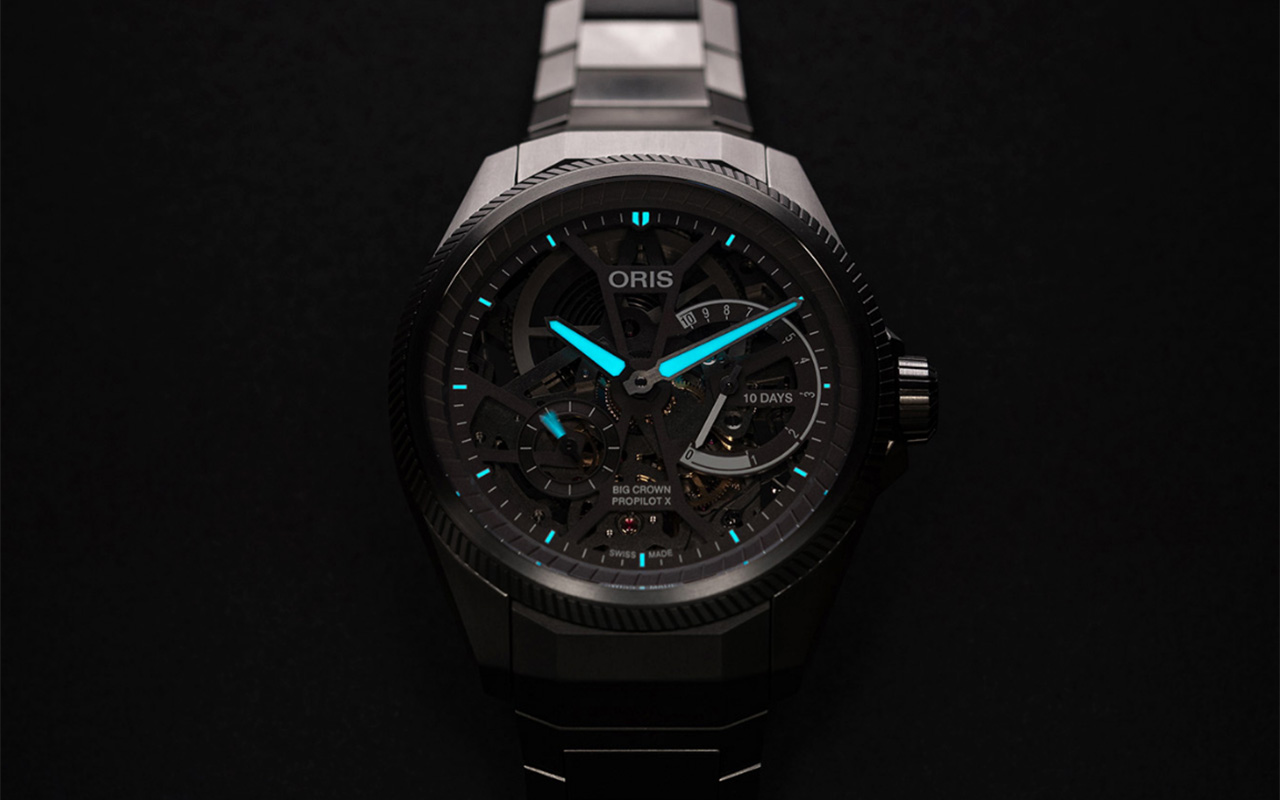 The design of the dial is such that we find a large power-reserve hand, time and a subsidiary seconds dial at 8 o'clock. You can team the watch with a black leather strap or matching titanium bracelet. The watch comes in a 44 mm matte titanium case, which matches the overall matt vibe of the timepiece. Expect to shell out $7200 on a strap and $7600 on a bracelet watch.