Before we get into the details, I must admit that the reference PAM0145 in 18-karat rose-gold case and glossy red alligator strap, steals the thunder and makes a statement amongst the six watches. While some may think of it as a stark departure from the norm, I feel it's a timepiece that is trying to stay abreast with the evolving fashion mood-swings.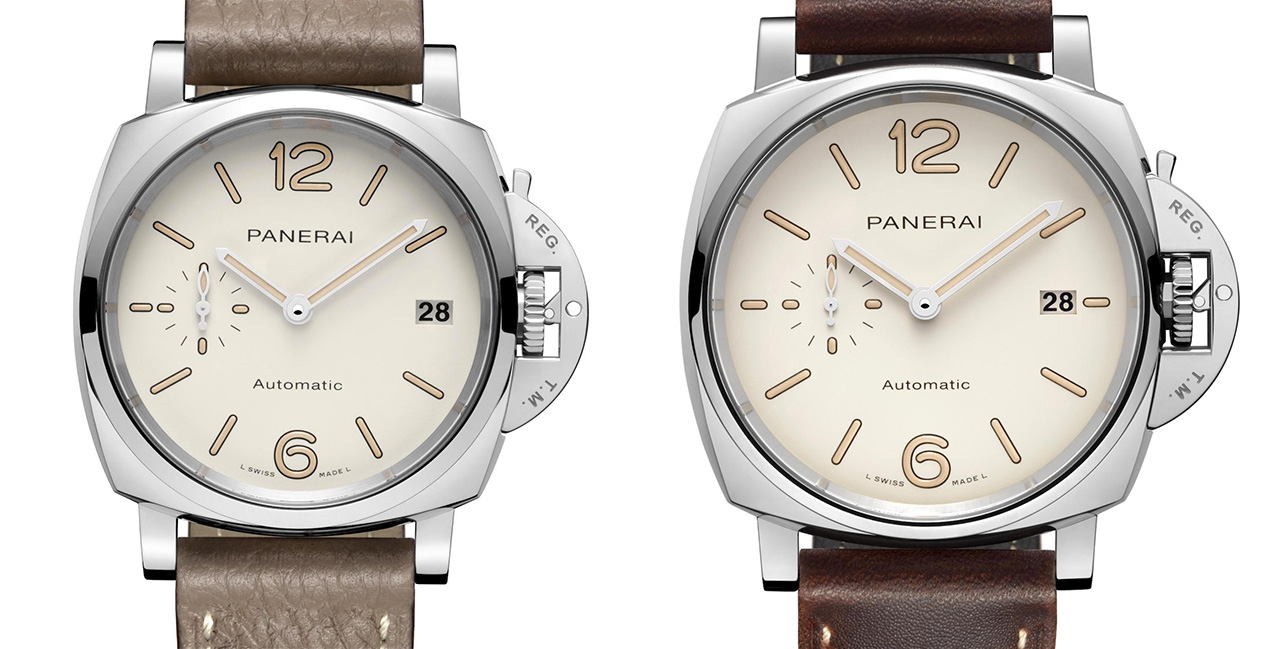 The Panerai Luminor Due Collection has been around for about three years now, and we have seen slimline branch get much appreciation. Making the cut are six watches with enigmatic dials like navy blue sunray and matte ecru.
Typically, you get to enjoy a full-bodied Panerai, that have ample cases, but for the Panerai Luminor Due Collection, the watchmakers are using a slender case design. This serves the demands of modern times, where form and functionality, both matter.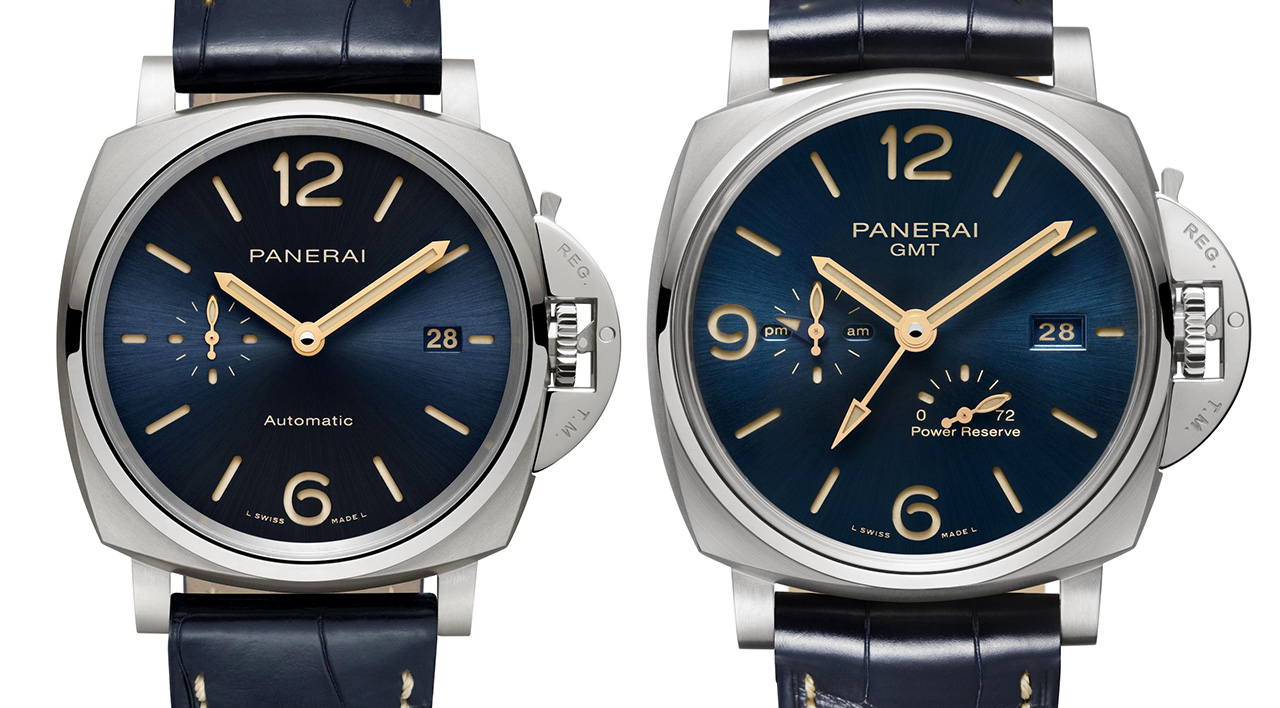 The collection takes advantage of user preference by giving us three different sizes and distinctive case materials. The Luminor Due 38mm – PAM00926 – is crafted from titanium. This is first for the collection. The Luminor Due 42mm – PAM00927 – takes pride in being the first model in a titanium case with automatic mechanical movement crafted for this size.
The Luminor Due GMT Power reserve 45mm – PAM000964 – also takes pride in being Panerai's first 45mm watch to employ the Quick Release system for changing the straps. The one thing uniform for all the dials, is the use of printed Arabic numerals and numbers. However, there is a choice in the kind of leather strap that you team the watch with.
The dial designs on all models have the printed Arabic numerals and numbers, with a choice in leather straps. However, coming back to the sizes, three watches are 38mm – PAM00926, PAM01043, and PAM01405 – the PAM00927 and PAM01046 both measure 42mm and the PAM00964 is the typical 45mm.
The six new watches have an in-house caliber under the hood, however the water resistance is only 30 meters. The Luminor Due 38mm (PAM00926, PAM1043, and PAM1045) and the Luminor Due 42mm (PAM00927 and PAM1046) work seamlessly thanks to the P.9000. Functions include a date display and a three-day power reserve.
The PAM00964 has the P.4002 Calibre under the hood and supports twin time zones, a power-reserve indicator on the dial side. It also hosts a 24-hour display with an am/pm indicator on the movement side.
Expect to spend $6,000 for the PAM01043 and set aside $6,900 for the PAM00926. The PAM00927 is for $7,200, the PAM00964 for $12,100 and the rose gold PAM01405 is for $15,300.