Chunky shoes have had their time in the spotlight this season, but now it is time for Prada, offering up its own edition of the ugly sneaker trend in one of its latest releases – The Block Low
Following in the likes of Balenciaga's Triple S Mesh Nubuck Trainers and Fila's Disruptor II Premium, the Italian label sticks to the bulky side of the equation, strapping the silhouette with a chunky rubber outsole that reminds one of various segmented blocks along one's foot.
Chunky and Convenient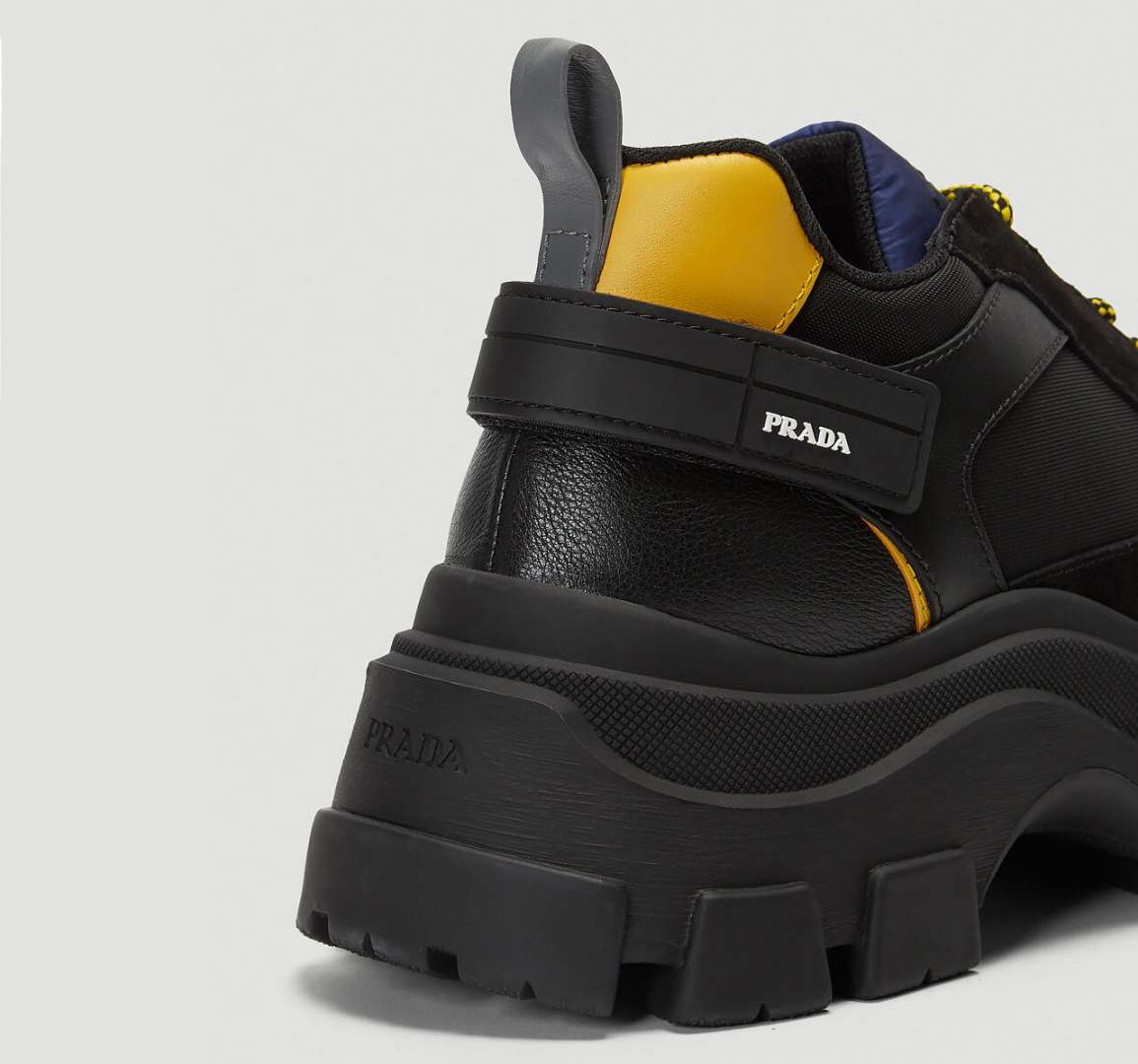 Revisiting its old elements and encompassing them in the new is exactly what the Miccua Prada helmed label is known to do. With its traditional Prada Milano branding on the tongue of the shoe and the expertly crafted grey rubberized strap, that is branded with the signature white Prada logo at the rear, the design conforms to the brands sports styling from the 90s.
Showcasing Prada's technical and strategic influence are the aerodynamically perfected outer rubber sole made out of 100% durable rubber that facilitates in the movement if the shoe and supports the arch of the heel while walking.
And it's got Accents!!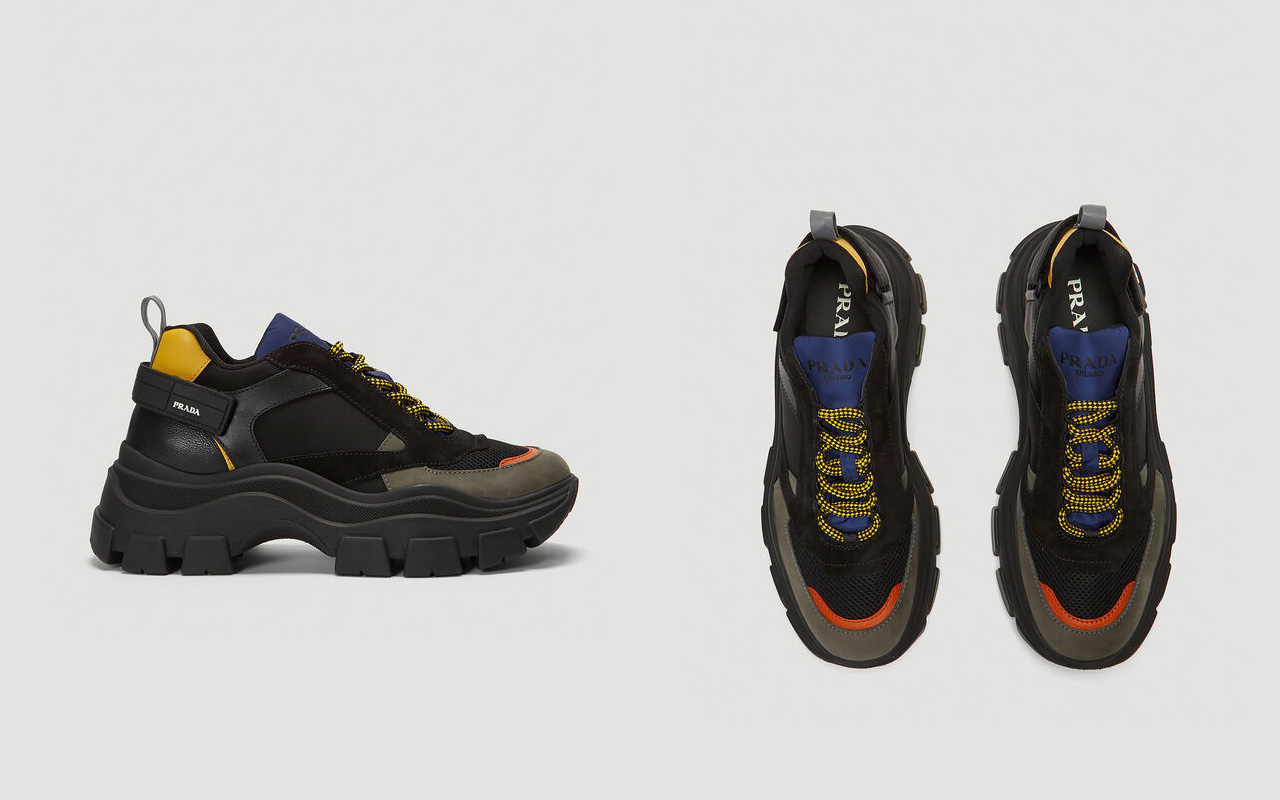 The red, gray, blue and yellow accents throughout, lift the shoe and give it a classy and stylish feel. One of the most notable components is the chunky bearing. With the sole raised by 75mm or 3 inches, it gives the wearer a significant boost to their height and even their confidence. The sneaker is rounded out by Prada's moniker embossed into the rear of the rubber midsole.
Prada further adds sporting elements in the form of black and yellow checkered rope laces and a mixed fabrication of the shoes outer layer composed of leather suede and mesh. The mesh is fixed on the shoes side help facilitate movement and provide comfort when you wear it. Get them for $890 a pair.