Although the collaboration with DC Comics took place last year and RJ debuted the RJ ARRAW The Joker and ARRAW Two-Face watches back then, now is a good time to feature The Joker edition, given the debut of the blockbuster movie.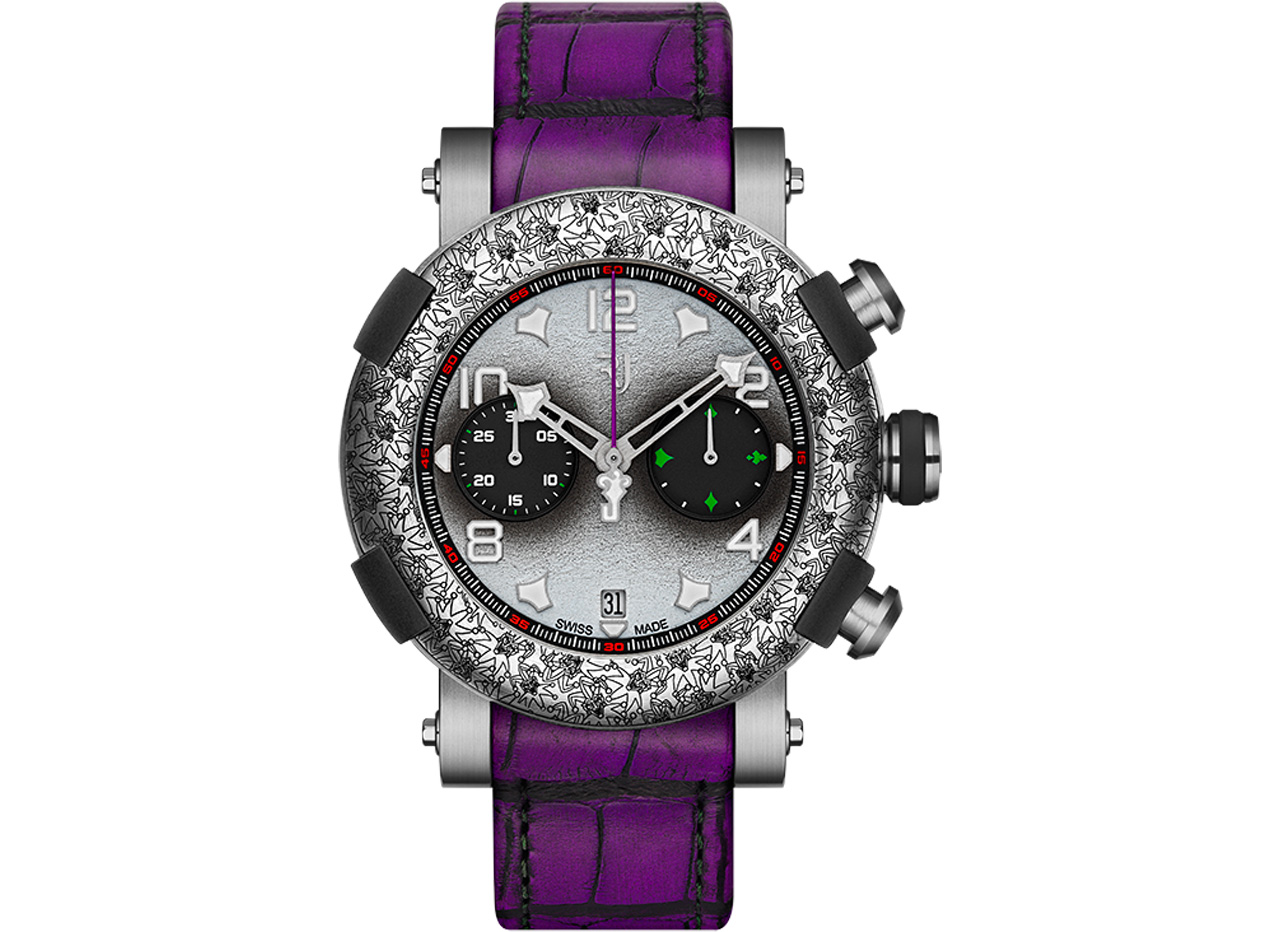 If you haven't yet seen the movie, but want to read our thoughts on the movie, you can read it here. We all know that the sadistic sense of humor is what sets The Joker apart from any other fictional villain that we have seen. RJ ARRAW The Joker is dedicated to the 'antithesis of the Dark Knight'. Taking design cues from his dressing style and the iconic purple color, play a significant role in the watch.
No Joking About This Watch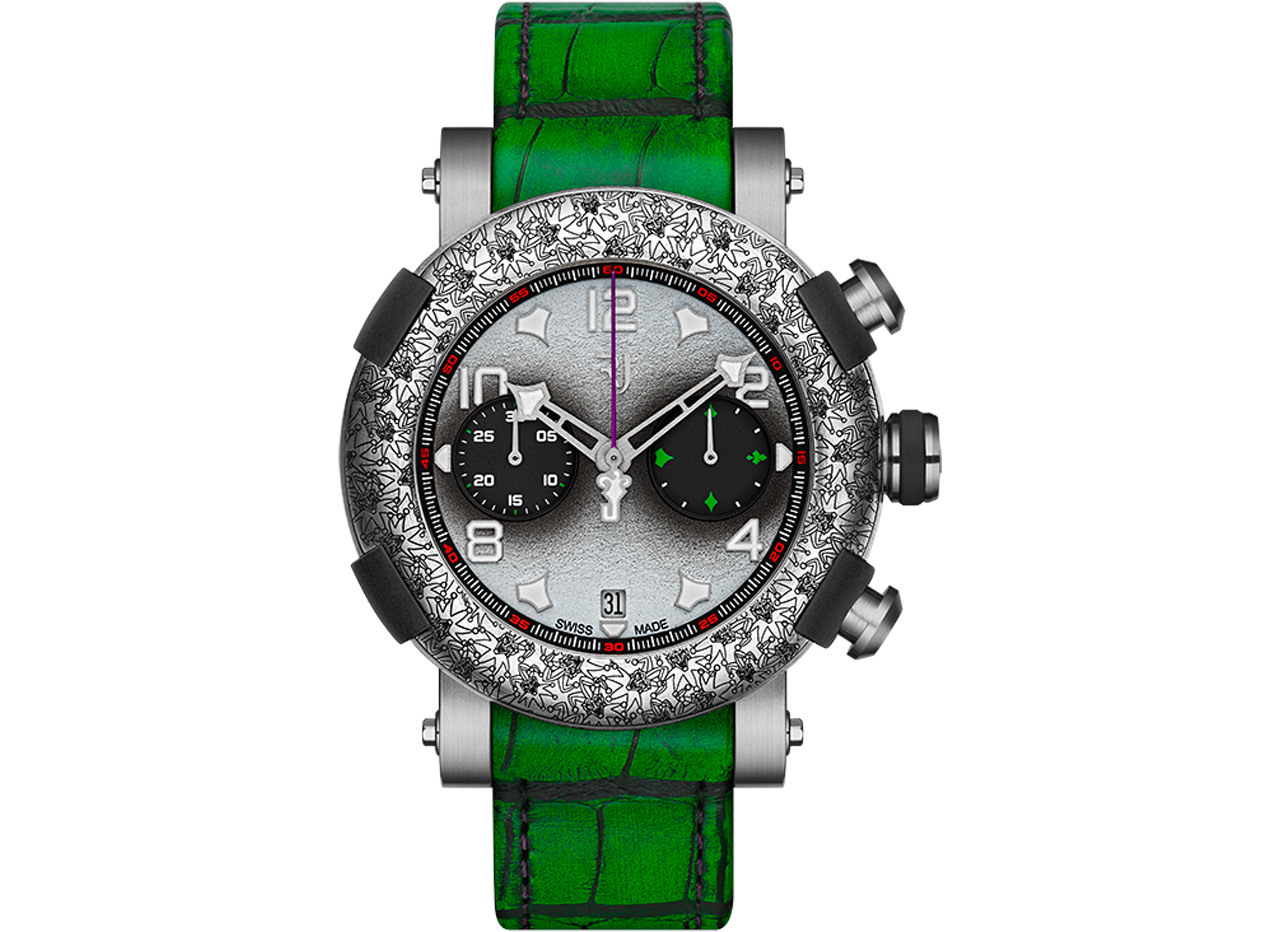 RJ's ARRAW The Joker chronograph is fitted with a 45mm titanium case. It features the four iconic rubber RJ Bumpers, which complement the titanium bezel. To keep with the theme, you will find laser engraved Joker motifs running throughout the bezel. Covered with an anti-reflective sapphire glass, each of the Joker dial is individually hand-painted. What this means is that the limited run of 100 watches, have their own unique dial.
This interesting detail reminds me of the scene in the movie, where Arthur Fleck paints his face for the one last time, before he goes on the television for his appearance on the Murray Franklin show. The dial itself is a representation of the Joker's face. His two black eyes sit at the center of the dial and fade to white at the edges. The ARRAW hands on the Joker watch are designed as playing card's 'Aces' at the tips. The chronograph's second hand is designed in Joker's signature Purple color with a stylized 'J' at its base.
Under the Hood and More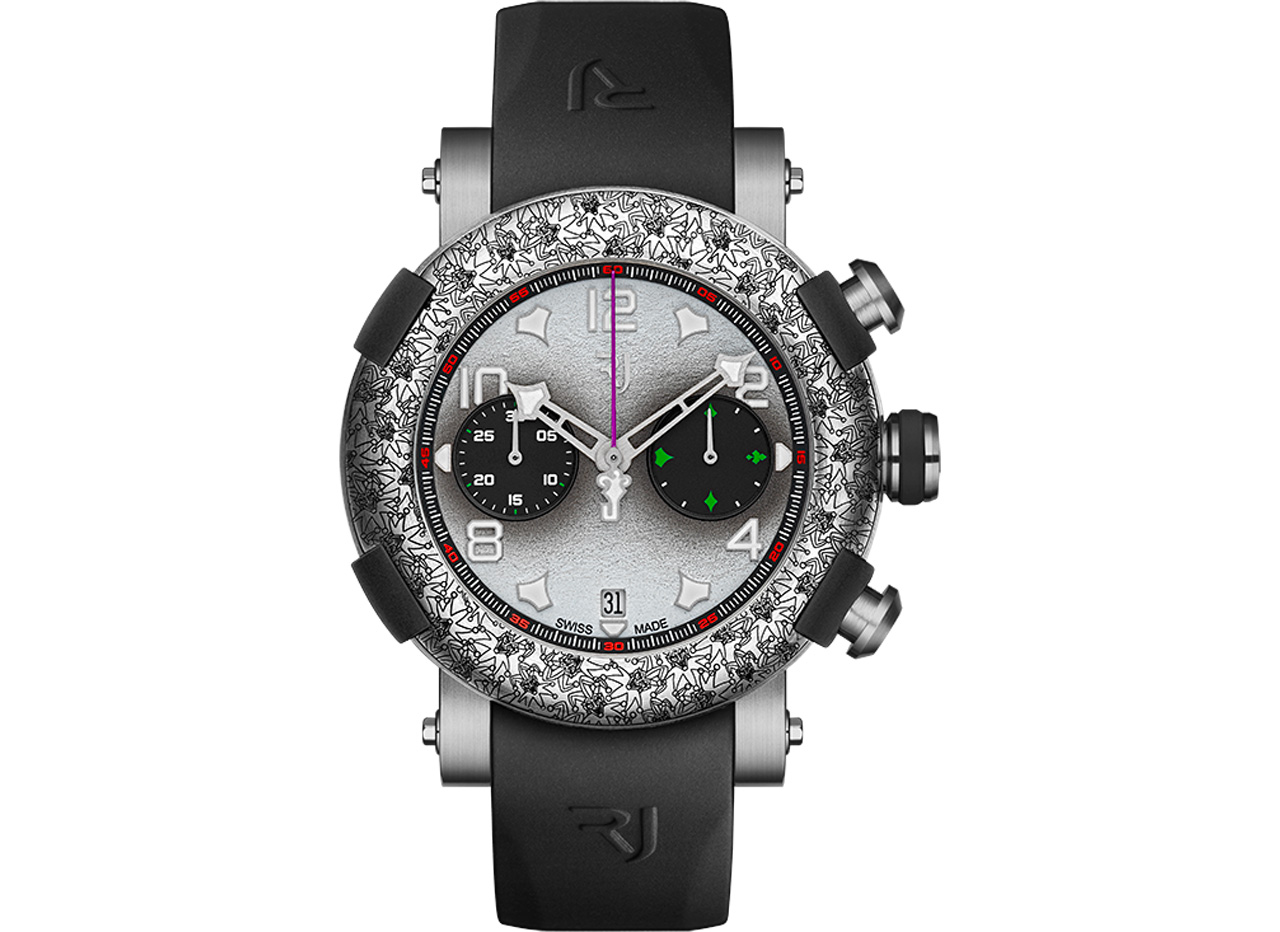 On the caseback you will find a bold laser-engraved portrait of the Joker and each watch's individual number – "One of 100 Limited Edition". Teamed with interchangeable colored straps in purple alligator, green alligator leather and black rubber, you can swap them easily via the Batman logo release screw on the watch lugs.
Details on the watch include a RJ-2042 Mechanical self-winding chronograph movement that powers functions like hours and minutes, chronograph hand and date. You will find the small seconds at 3 o'clock and a 30 minutes counter at 9 o'clock, while the date aperture is at 6 o'clock. Power reserve on the watch is 42-hours and water resistance is 100 meters. The watch is priced at $15,700.