Skullcandy was only mentioned here once but it wasn't a feature on a new product. It's time to give attention to the brand that's been making a name for stylish and cool headphones. They're not only aesthetically pleasing but Skullcandy headphones also offer premium audio quality experience all the time.
The Skullcandy Crush ANC is a new pair of noise-canceling Bluetooth headphones. It's definitely wireless so you don't have to worry about those annoying cables.
More Than Just a Beauty
For $320, the Crush ANC is more than just a head-turner. It delivers the kind of sounds hardcore audiophiles will appreciate. Maybe ordinary music listeners will just love the pair for its look and comfort but true blue music lovers will know the difference.
Skullcandy Crush ANC comes with an adjustable bass response with haptic vibrations. It really is bass-forward but we know not many people like the bass to be too loud. The frequency range is 20Hz-20kHz, thanks to the 40mm drivers on the earcups.
You can also adjust the low-frequency depth. The buttons are placed in each earcup. Expect the central play-pause button and volume up-down on the right. A slider for the haptic bass is found on the left earcup together with the status LEDs and power-pairing button.
Comfort vs. Design? We Say Both!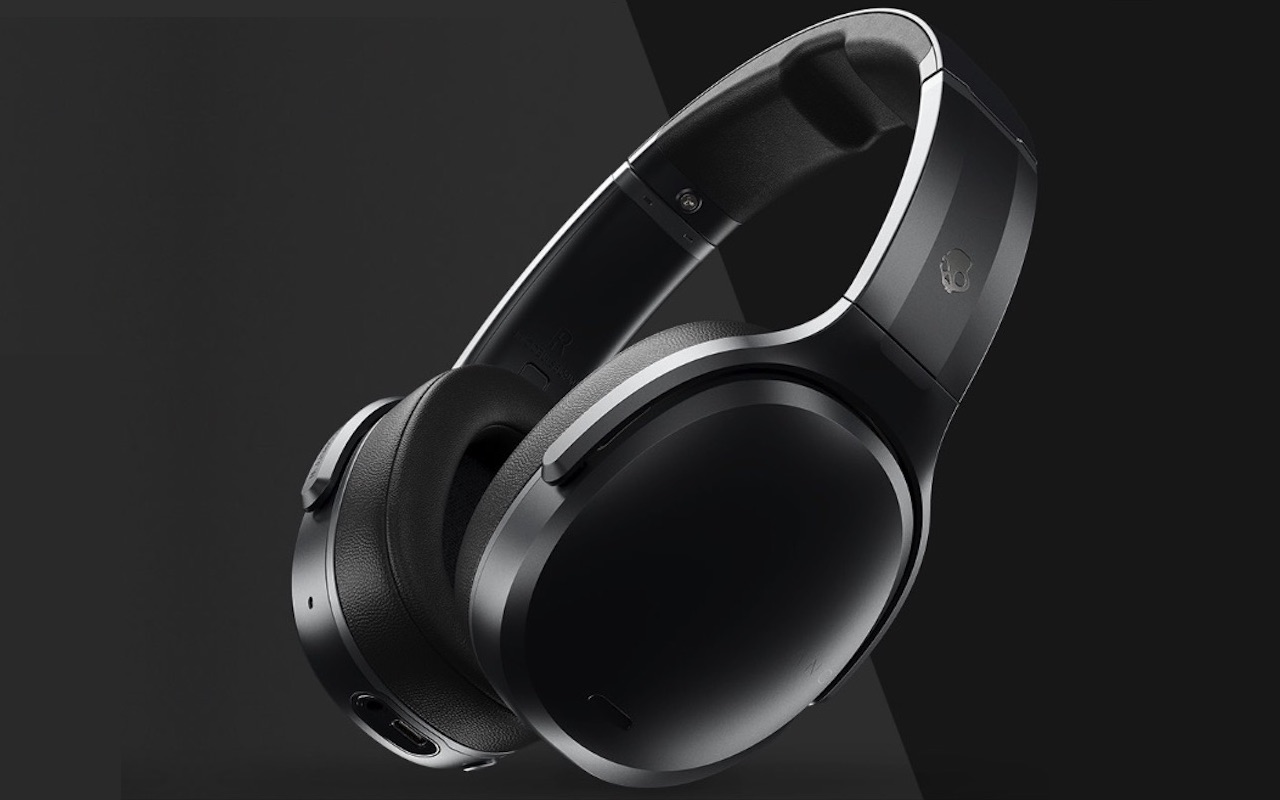 Design-wise, the Skullcandy Crush ANC Bluetooth Headphones come with a nice eggshell-like finish. For ultimate comfort, Skullcandy used memory foam to cushion the underside of the headband and the earpads.
This pair works with the Skullcandy app. You only need to pair your phone or other devices with the headphones once and you're always ready to listen in peace.
Noise-cancelling can be really helpful and relaxing but you'll want to hear ambient noise from time to time. To do that, just hold one hand for five seconds over the outer panel of the left earcup. Doing so will switch the mode to ambient awareness mode so you can hear a bit of your surroundings.
When it comes to battery life, the Crusher ANC from Skullcandy lasts up to 24 on normal use. A 10-minute of charging will already give it three full hours of music playback, thanks to the Rapid Charge technology.
Choose from either the Fearless Black or Deep Red Skullcandy Crusher ANC Bluetooth Headphones. If you wish to get the unique Black and Tan combo, try getting a pair from Best Buy.