The Philippines is a nation made up of more than 7,500 islands, with only 2,000 of them inhabited. This island-nation sits at the intersection of the Philippine Sea, the South China Sea, and Celebes Sea. Each island is teeming with an unparalleled biodiversity across habitat that ranges from rain forests, mangroves, coral reefs to majestic mountain ranges, superb beaches, a variety of flora and fauna, and natural beauty galore. The Philippines remain less visited than popular South East Asian destinations, and hence, are ripe for traveling to.
The Philippines is considered to be one of seventeen megadiverse countries – which, according to Wikipedia, harbors the majority of Earth's species and high numbers of endemic species. Does the Philippines sound like a pristine wilderness paradise yet? Because it should.
And when islands are present, that means coastline is never too far away. Your eyes will stare and your heart stop when you see the long white sandy stretches of beach that gently grade deep into crystal clear turquoise and jade waters – beckoning you to enter without delay. Sometimes the sea is framed with towering limestone cliffs plugged with emerald forests.
If you're looking for a tropical vacation, the Philippines should easily make your shortlist. We've put together an introduction to the Philippines' top three beaches for you to become familiar with. So, grab a guidebook to the Philippines and book of phrases and start your travel planning engines. Ingat sa biyahe! (Happy travels! in Tagalog, the native dialect)
El Nido, Palawan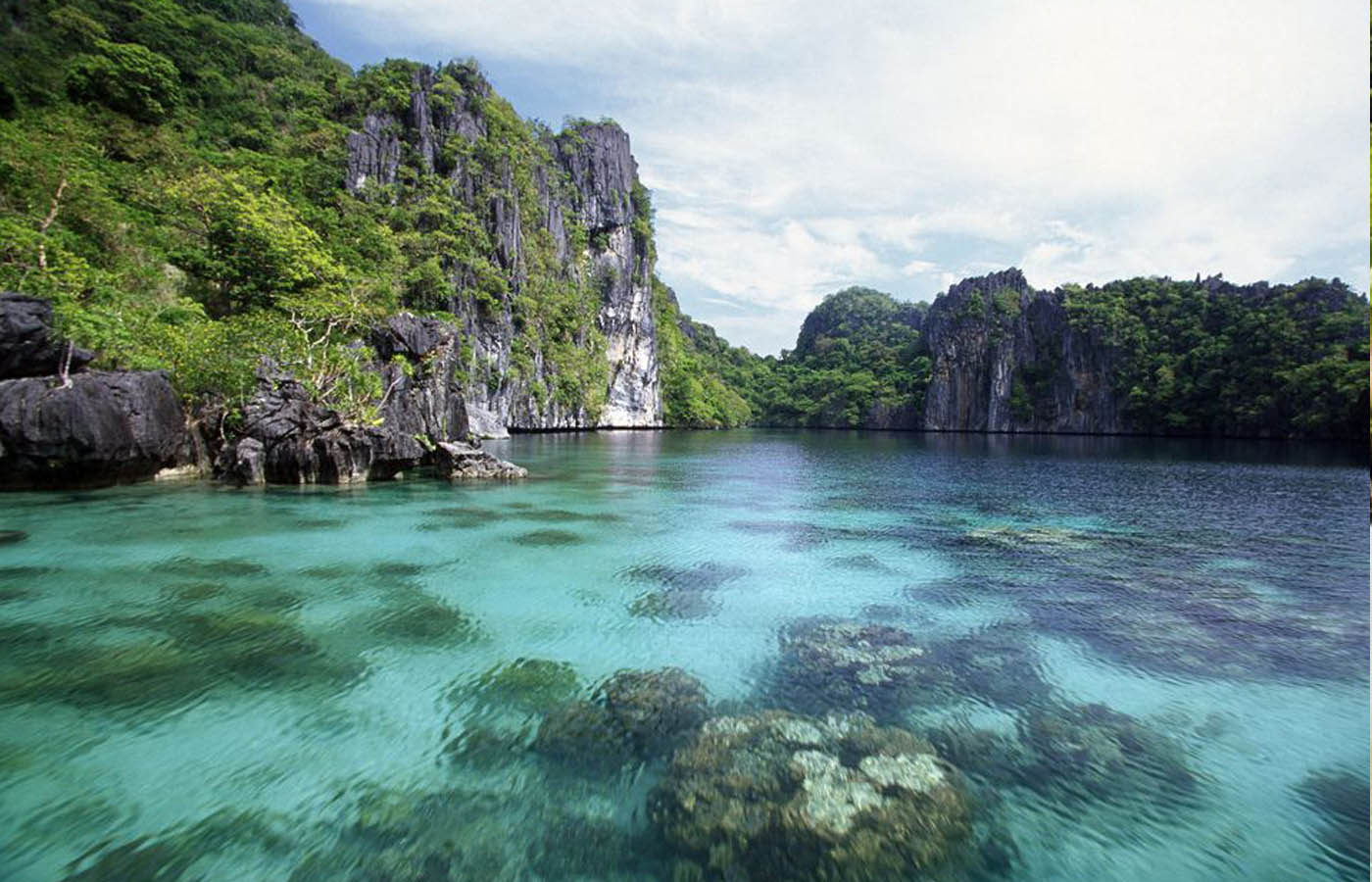 Palawan is an archipelagic province off to the west side of the country. El Nido in Palawan is considered to be one of the world's most beautiful beaches and consistently ranks near the top for best island destination. The topography of foliage carpeted limestone cliffs combined with the nature and ecosystem make this an absolutely splendid place. You'll be able to find around fifty beaches with perfect white sand. The area has a marine reserve and sanctuary status and is protected, which makes it easy to sight mammals like dolphins and dugongs in the water.
The ideal time of year to travel here is from December to March when the weather is warm and dry with few tourists and lower prices.
Boracay, Aklan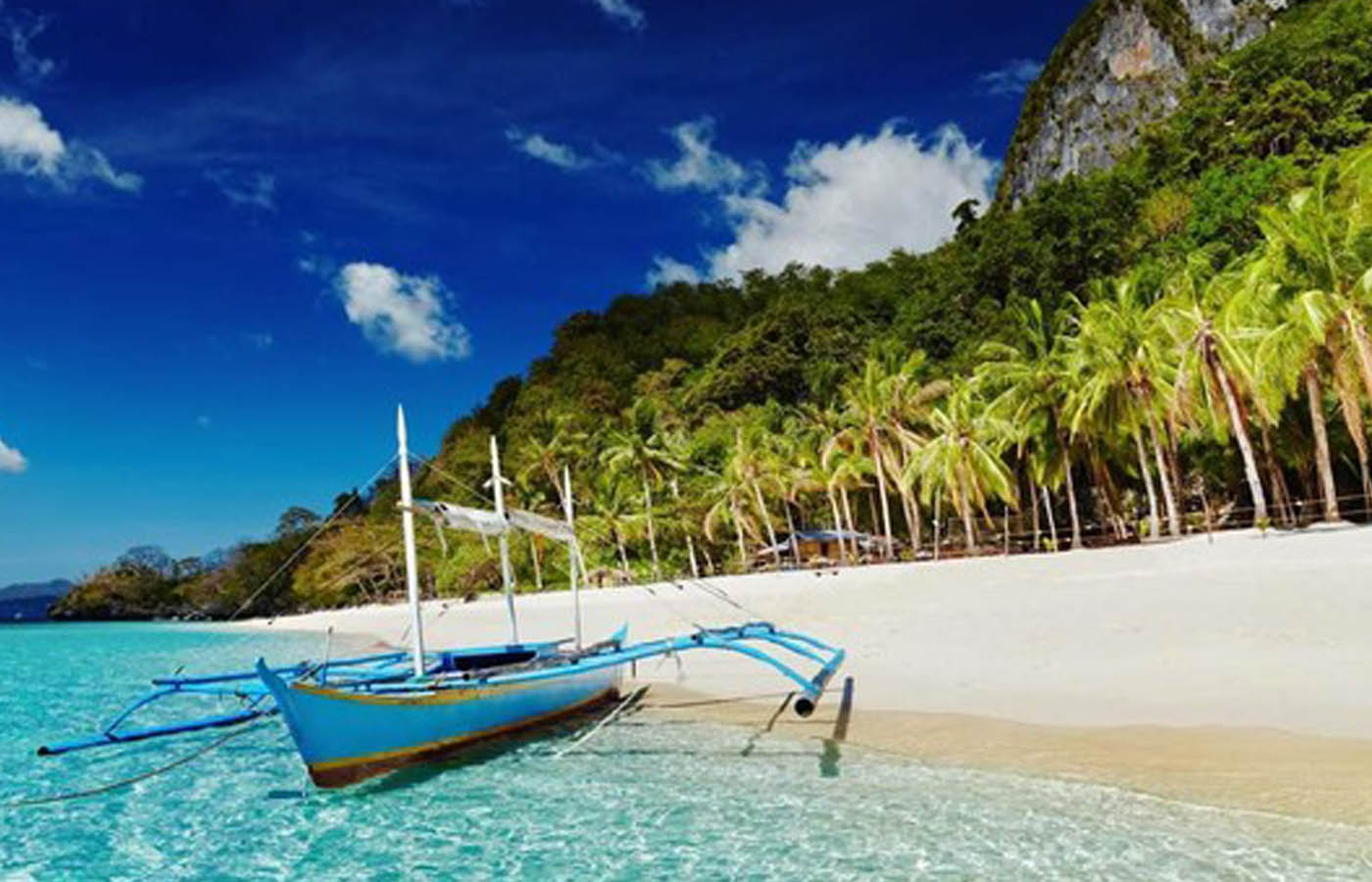 Boracay is a tiny island south of Manila in the Aklan province. The most well-known beach is White Beach which is full of incredibly fine white sand, the likes of which may be some of the softest you'll ever feel. This beauty of beach is backed by palm trees and faced with beautiful clear blue waters – you can't go wrong no matter which way you turn. While the beauty is undeniable and the conditions unquestionably good, the only drawback might be that it's a popular destination with hundreds of resorts catering to both budget and luxury-oriented travelers. Scuba diving and snorkeling are excellent options here since it will afford you the chance to encounter species of aquatic life indigenous to the Philippines.
Boracay has been listed often as the second and third-best island in the world, after Palawan island (others include Santorini in Greece, Maui in Hawaii, Bali in Indonesia, and the Galapagos in Ecuador).
The best time of year to visit White Beach on Boracay is when the weather is calm from November through May. If you don't mind a bit of Monsoon, then visiting June through October will have less tourists.
Palaui Island, Cagayan Valley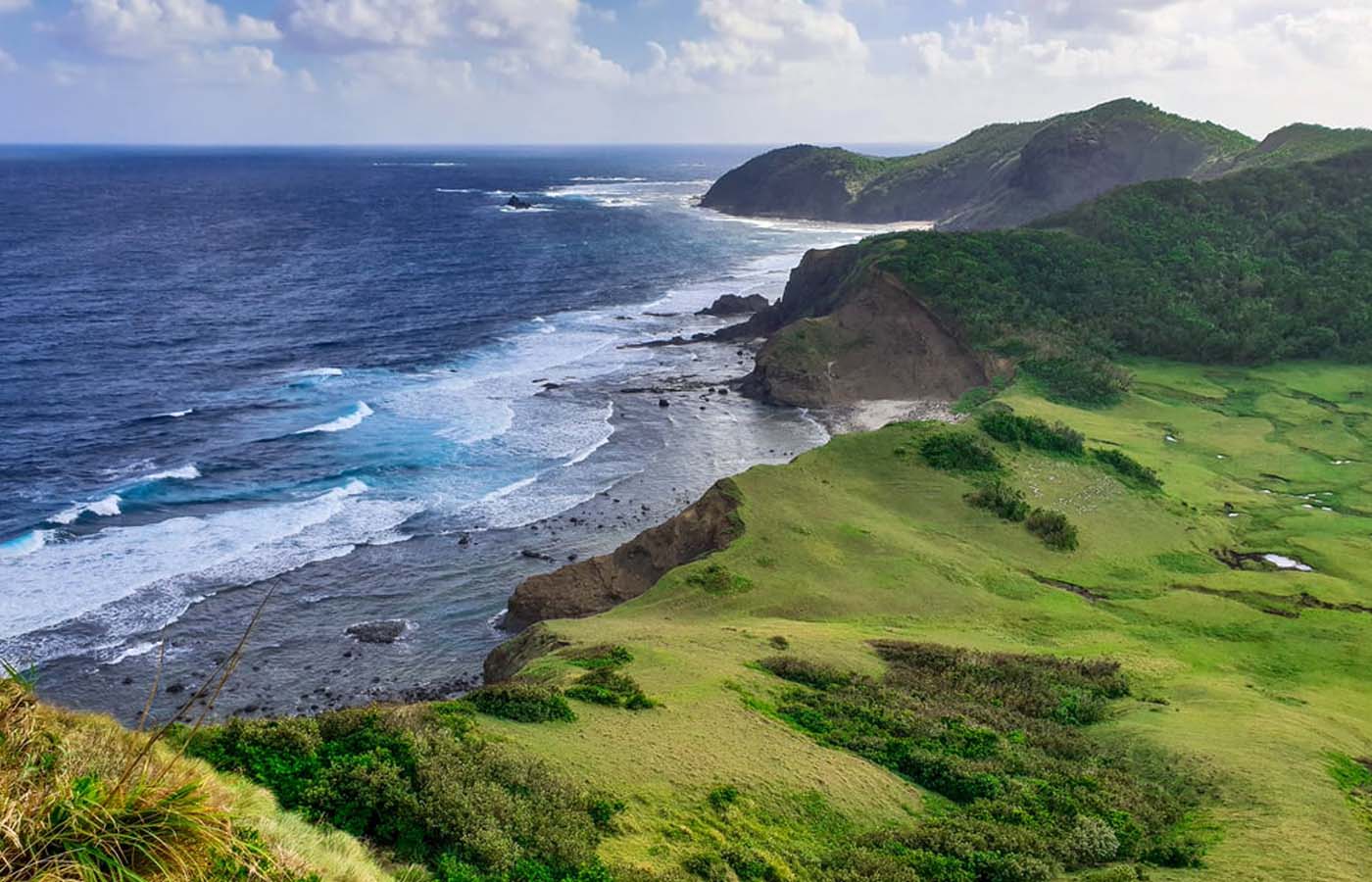 The volcanic origins of this island are overtly present. There's a raw kind of beauty that's present here where everything just kind of unfolds in a flowing way before your eyes. There's lots of flora and fauna, rock formations, wispy white sand, and an abundance of marine wildlife. We picked this place for the isolation and solitude, because you won't find any hotels here since it's literally and unsullied paradise. The overnighting options here include organizing a homestay or camping on the beach in designated areas only. It's perfect for hiking around, or just soaking up the splendor and peace.
In Conclusion
There are too many top beaches in the Philippines to list here but do some research and find which one calls to you the most. A few other of the best beaches include:
Coron Island, Palawan
Panglao Island, Bohol
Zambales, Luzon
Puerto Galera, Oriental Mindoro
Mactan Island, Cebu
Samal Island, Davao City
Pagudpud, Ilocos Norte