Get it? Poor joke or not, right now, if you are a die-hard Star Wars fan, then Singapore is the country that you need to be in. In true Star Wars fashion, a big tie-up, among other co-branded merchandise, is the limited edition of 8,000 lighted Coco-Cola bottles, waiting to be discovered.
The upcoming Star Wars: The Rise of Skywalker is tickling the fantasy of local Singapore people, by offering them an opportunity to solve riddles and avail an exclusive chance to purchase the promotional bottle, that features a light saber in the hands of the Star Wars characters.
Star Wars: The Rise of Skywalker Coca-Cola light-up bottles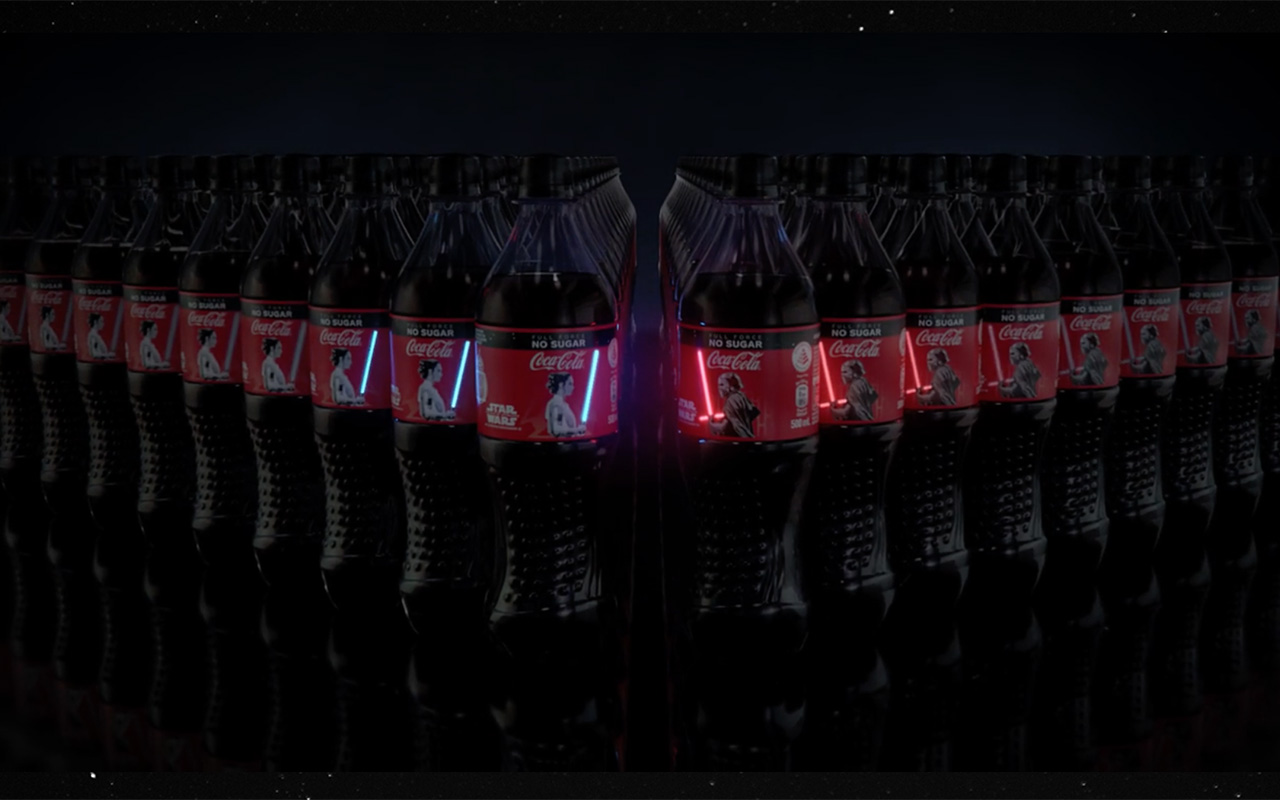 The Star Wars: The Rise of Skywalker Coca-Cola light-up bottles will be available throughout December in Singapore, and the film has a release date of December 20. For nine days, and through five secret locations, each day there are lighted bottles waiting to be found.
The #GalacticHunt is mainly spread through various 7-Eleven stores in Singapore and fans are supposed to follow the clues posted on the Coca-Cola SG Facebook and Instagram sites. There are galactic clues to be solved each day, that uncovers the location of the "Gatekeepers", secretly positioned near the participating 7-Eleven stores.
Once you track the Gatekeeper, you can get the 'pass' from them, and use it to buy the Limited Edition Bottle at the participating 7-Eleven store.
What is the Galactic Hunt About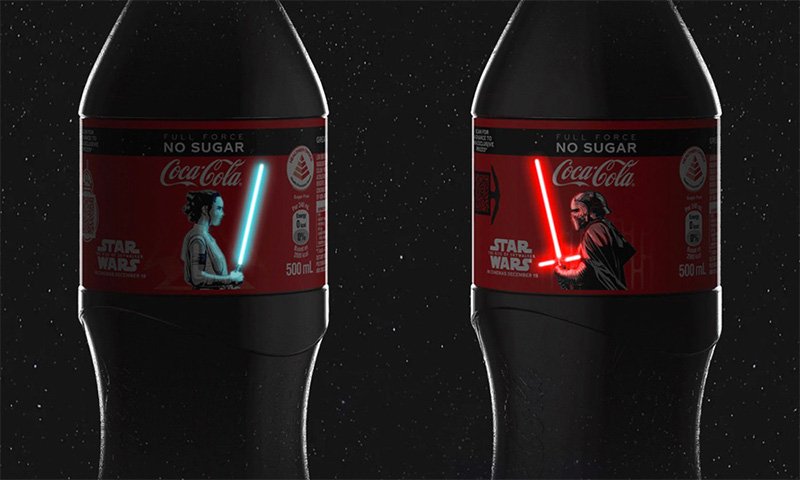 Using the Galactic Hunt as hook, Coca-Cola was looking at wooing Star Wars fans with the for world's first lighted Star Wars: The Rise of Skywalker Coca-Cola No Sugar bottles. Of course, this collectable requires you to be a 'super fan' who can solve the puzzles, in order to unlock the pass.
It makes sense for Coca-Cola to fit this campaign under their "Full Force No Sugar Campaign", which leads as a build-up to the movie release. Essentially, we are looking at three weekends in December 2019 – 6 to 8 December, 13 to 15 December and 20 to 22 December, when this promotion is running – if you happen to be in Singapore, the upcoming weekend is your chance to score this collectable bottle.
Basically you will have to solve the riddles here to find out where they are. There are five secret locations that will be activated from 12pm to 8pm, and that's when you swoop in for the kill. Good luck trooper! May The Force Be With You!