Bentley motorcars are all about British heritage. Nothing proves this more than the optional tweed roof in the 2020 Bentley Continental GT convertible model. The Conti GTC needs no proper introduction and is considered by many as the ultimate open-top grand touring car.
However, it also happens to blend sporty handling with luxurious comfort. And with a magnificent W12 motor, it's a luxury grand tourer with a sporting character.
For lack of better words, the tweed convertible top in the Continental GT convertible is brilliantly divine.
Bentley combines the old and new with a tweed fabric roof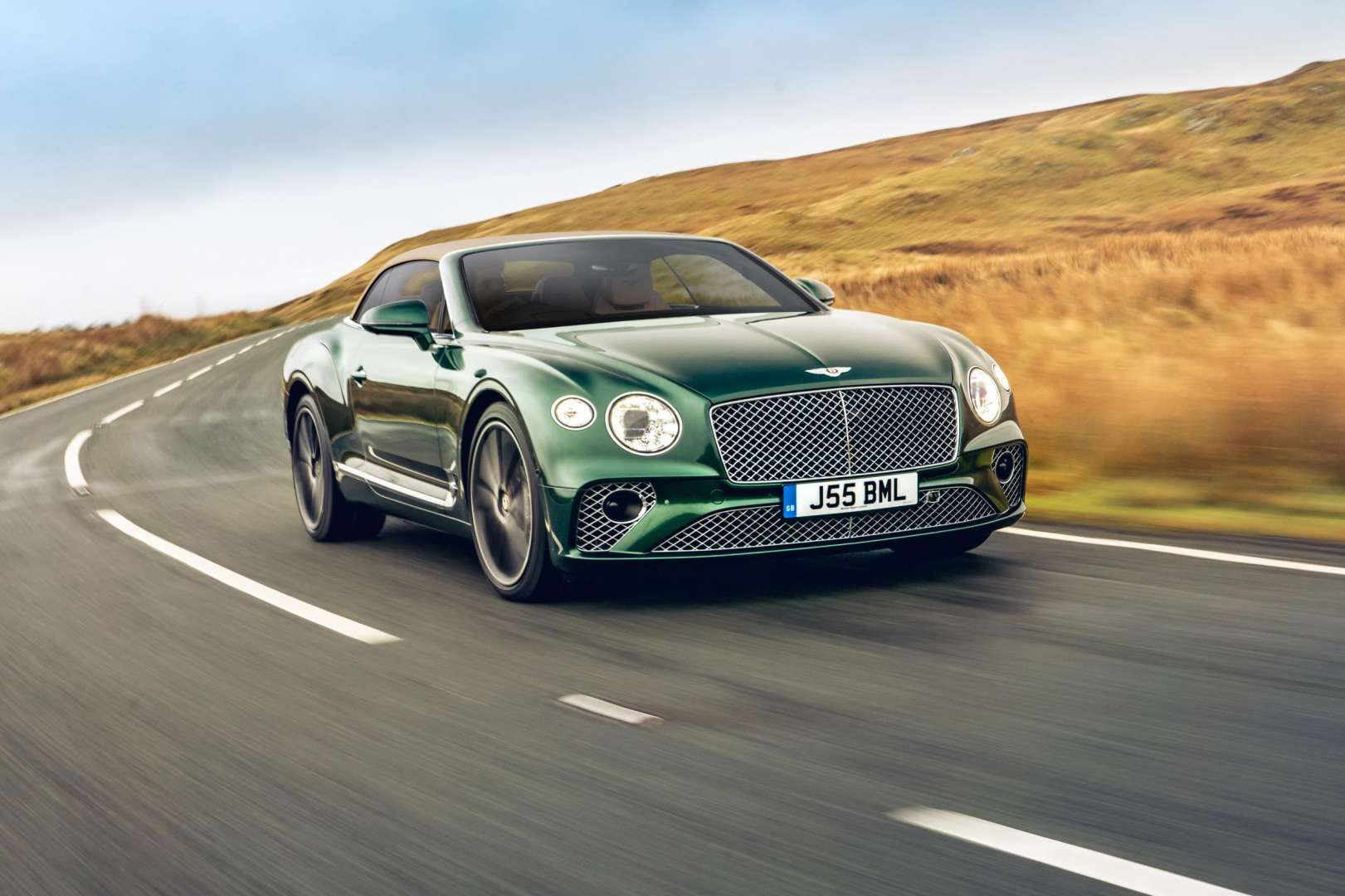 In all honesty, we're glad Bentley is offering a tweed roof in the new Continental GT. It combines classic heritage with modern appeal. But in true Bentley fashion, the British carmaker paid crucial attention to the things that matter the most, namely the balance of yarn colors and remaining respectful to traditional weaving techniques.
The result provides a distinctive aspect to the overall vibe of the Continental GT. "We wanted to create something that hadn't been done before and we had never seen a Tweed effect hood," said Cathy Bass, Color and Trim designer at Bentley. "We felt confident that tailoring and heritage fabrics would become a significant trend with longevity, and we decided that was the right direction to pursue."
It's not easy to make a tweed roof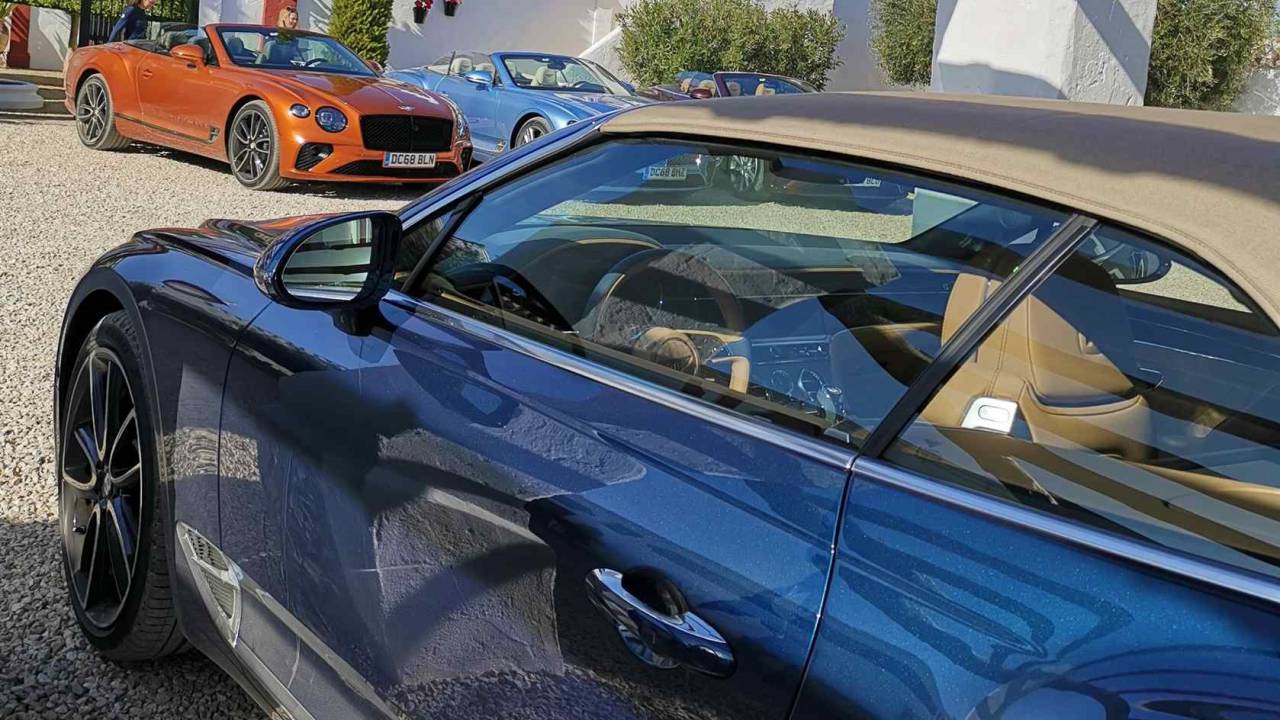 Bentley insisted on coming up with the perfect balance of color and contrast between dark brown and cream yarn. The finished product delivers a true tweed feeling with the texture of a genuine article. "We went through many rounds of dying both of the yarns before we found the right combination," added Bass.
The interior and exterior color combinations are virtually endless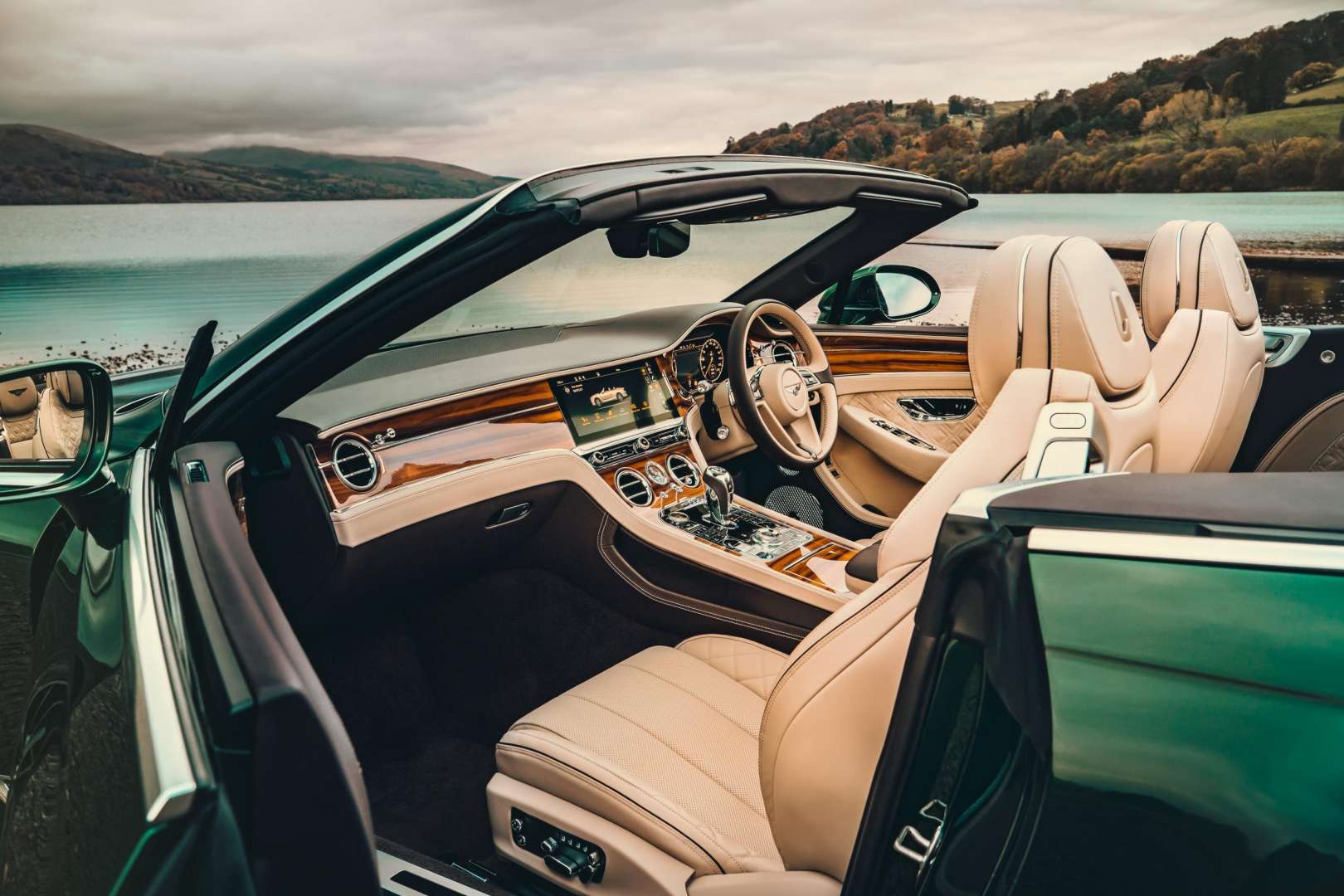 Buying a new 2020 Bentley Continental GT Convertible is like taking a trip into Willy Wonka's chocolate factory. The standard palette consists of 17 paint exterior colors with up to 45 range of hues. You also have 15 carpet options, 15 choices of cowhide, eight handcrafted veneers, and four dual veneer options to choose from.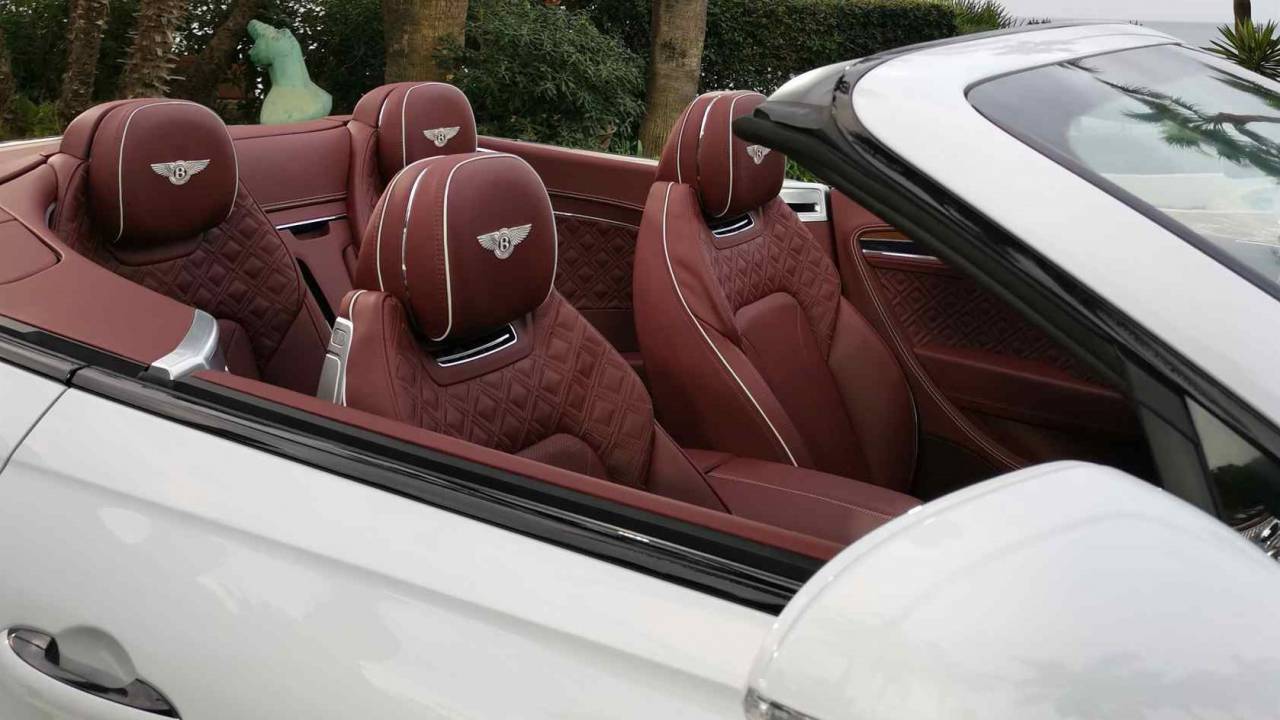 The folding roof itself is available in seven colors, which includes the tweed option. No matter which you choose, the Z-fold convertible system retracts and folds in 19 seconds at speeds up to 30 mph. The folding roof also benefits from a new sealing system that reduces interior noise by three decibels compared to the old model.
It has the same twin-turbocharged W12 engine found in the Bentley Bentayga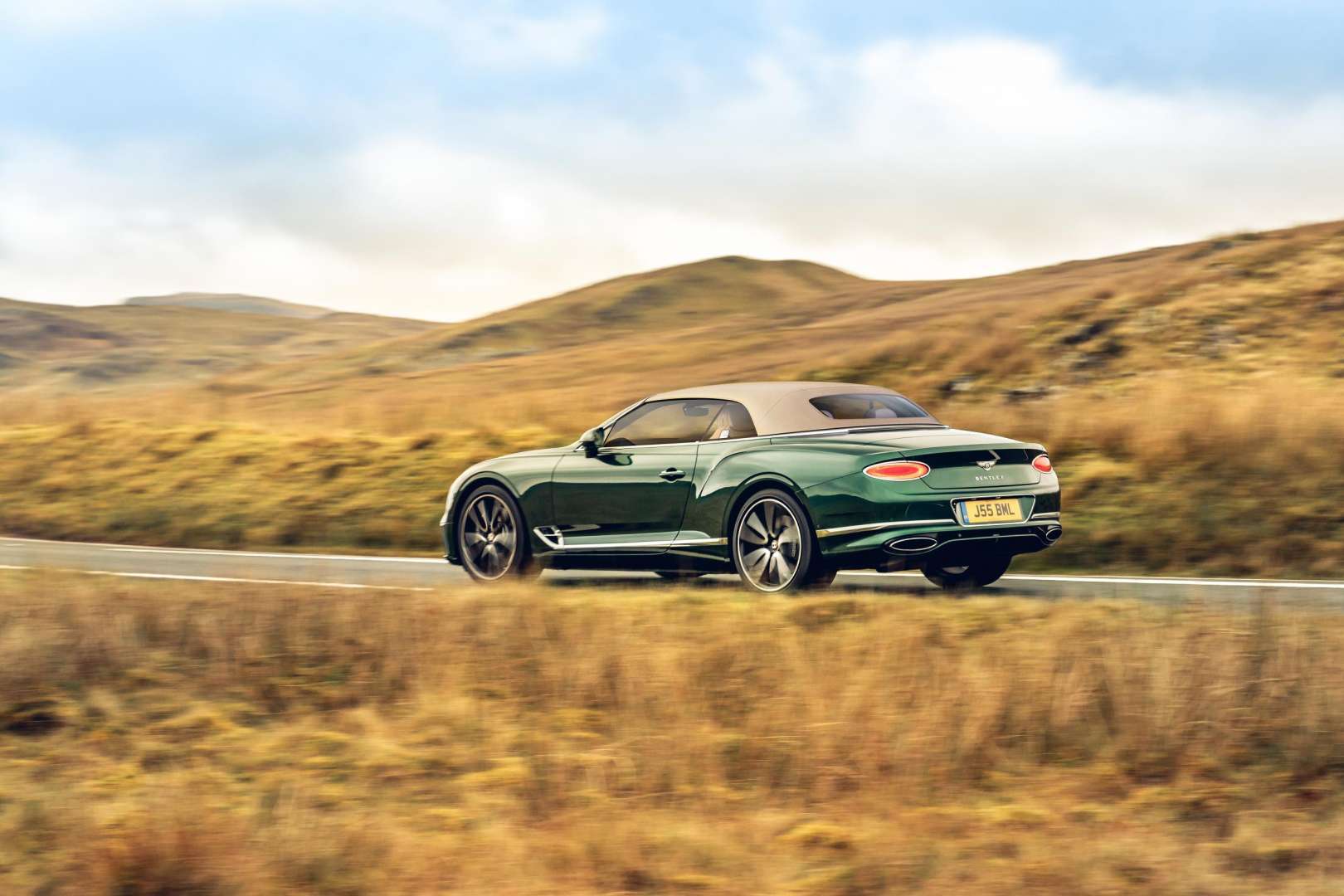 Specifically, we're talking about a 6.0-liter W12 engine producing 626-horsepower and 664 pound-feet of torque, driving all four wheels via an electronically-governed all-wheel-drive system and an 8-speed dual-clutch automatic transmission.
The car also receives air springs and adaptive dampers to deliver a marvelously plush yet taut ride. Our hardworking Editor in chief Vincent Nguyen got to sample the Bentley Continental GT a few months ago, and he was sold on how well the car felt when attacking a corner. "Don't get me wrong. The Continental GT is not an agile sports car that flings effortlessly into corners," said Nguyen. "All this stabilizing cleverness does an excellent job of removing any of the nervous feelings in the old car when you're pushing harder."
It weighs upwards of 5,000 pounds, but it still feels frighteningly quick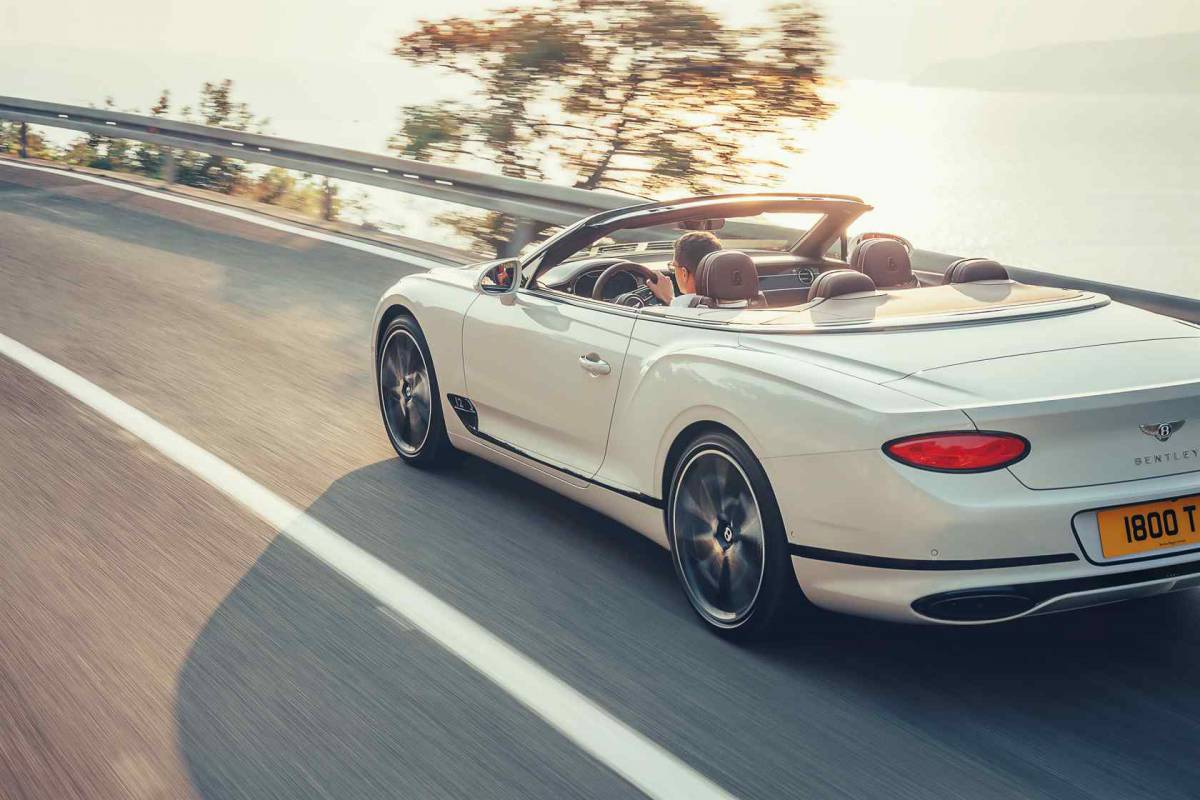 With a gargantuan 6.0-liter turbocharged W12 motor, the Bentley Continental GT Convertible accelerates from 0 to 60 mph in 3.7-seconds and a top speed of 207 mph. It may be a heavy car, but Bentley claims the new Conti GTC is 20-percent lighter and five-percent stiffer than the outgoing model. "The new convertible may carry a lot of weight between its axles, but no other drop-top can achieve such silly speeds while still remaining pleasantly comfortable," added Nguyen.
If you want to experience the pinnacle of open-top motoring, the Bentley Continental GT convertible with a tweed roof is worth every penny.