We're getting closer to the September debut of Volkswagen's ID.3 EV. It's the first VW production vehicle to ride on the German carmaker's newest MEB platform, which is conceived specifically to underpin the ID.3 and future VW electric vehicles. But apparently, the 2020 Volkswagen ID.3 will also come with a space-age 3D holographic heads-up display.
If this sounds like the Jetsons, you're certainly right. We've arrived at an age where touchscreens are the norm in modern cars. On the other hand, artificial intelligence is also making its way into mainstream automobiles. We can't think of a better way to merge all these clever technologies than with a three-dimensional heads-up display.
Volkswagen's ID.3 compact EV will have an augmented reality HUD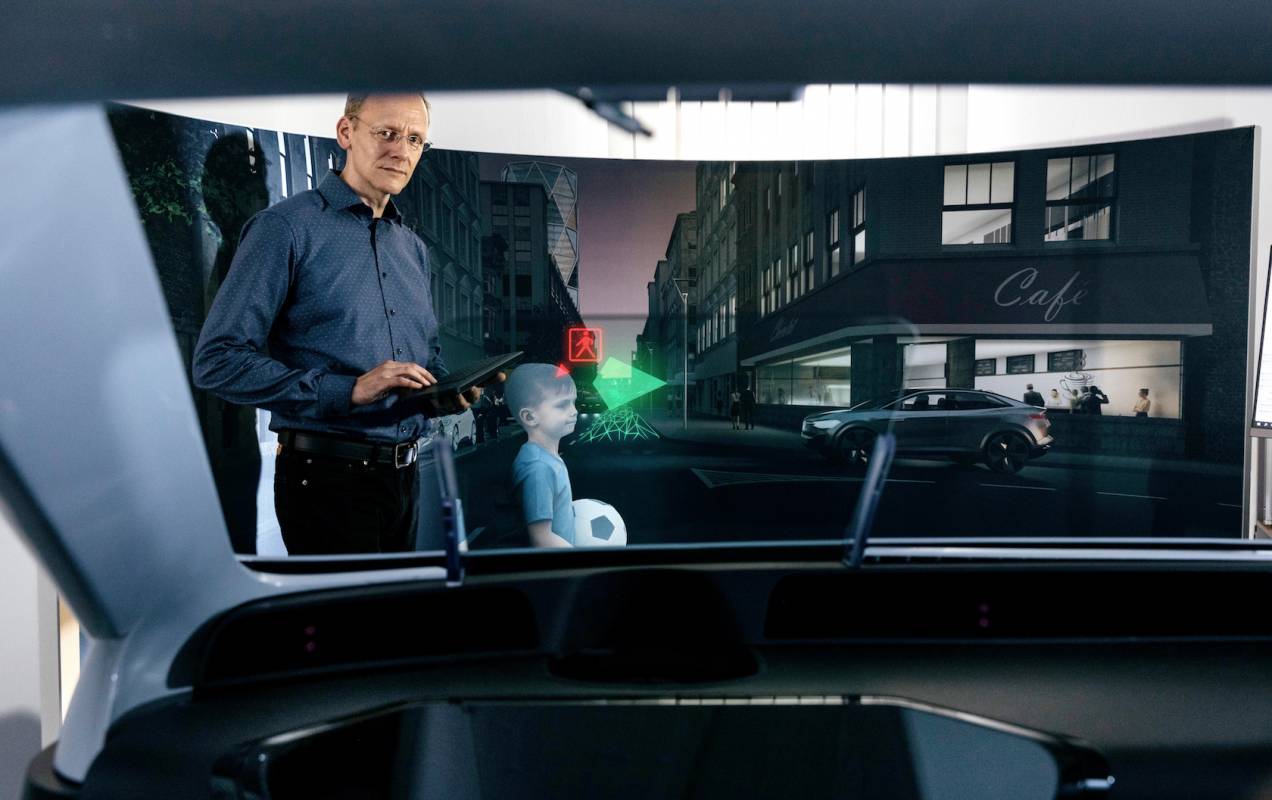 From the sound of it alone, this new tech debuting in the Volkswagen ID.3 is unlike any heads-up display in the market. In theory, all driver information is projected in the driver's field of vision, similar to a video game. If this tech becomes mainstream, you can also expect 'touchable' three-dimension displays taking place of the entire dashboard and center console.
Volkswagen says future versions of this technology will merge the augmented reality heads-up display with three-dimensional presentations that merge seamlessly into the environment. "Augmented reality will be a key component in future mobility and interaction concepts. This is why we are focusing on key technologies such as holography which will present this new reality in a fascinating way, said Dr. Axel Heinrich, Head of Volkswagen Group Innovation. "We will be providing the automotive requirements for this exciting project and the know-how in 3-D technology will be contributed by SeeReal."
Volkswagen partnered with SeeReal Technologies to make this tech a reality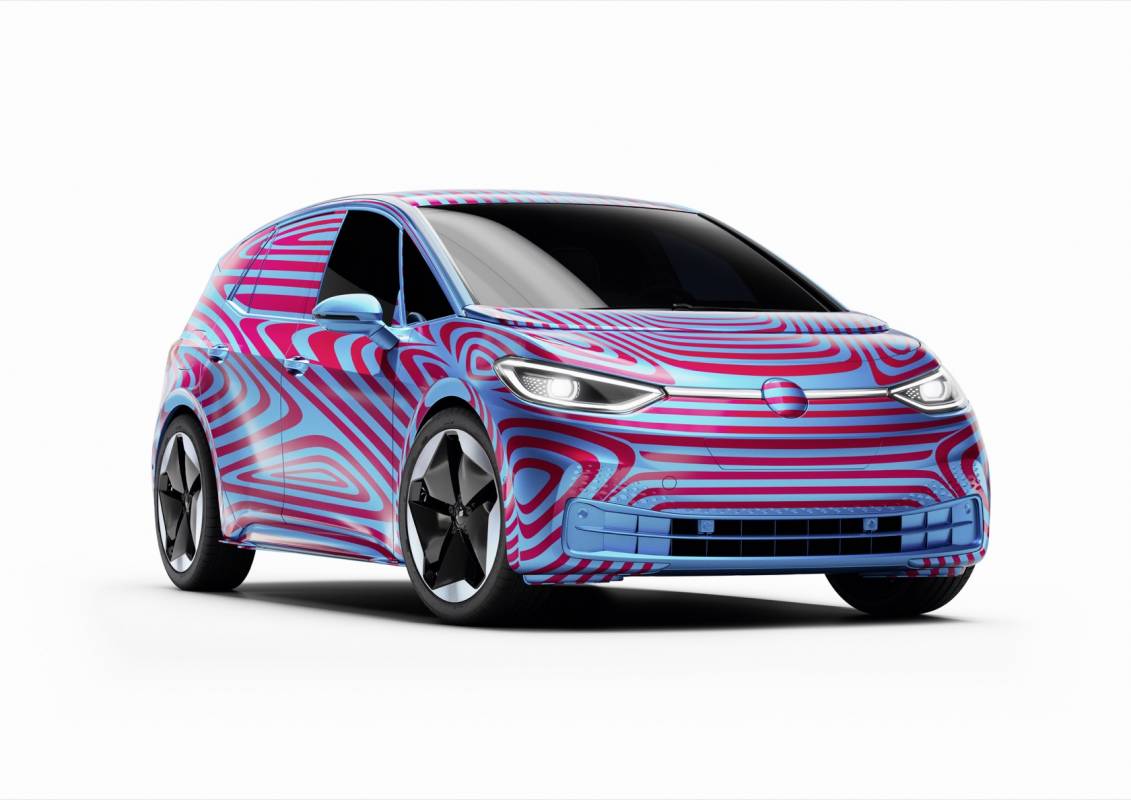 Just recently, Volkswagen acquired a minority stake in SeeReal Technologies, a leading technology company specializing in holographic 3D display technology. This gives the VW group a much-needed head-start in display technologies for automotive applications. Prior to the acquisition, the VW Group and SeeReal have begun research and testing on this tech near the end of 2018. The display is now debuting in the 2020 Volkswagen ID.3.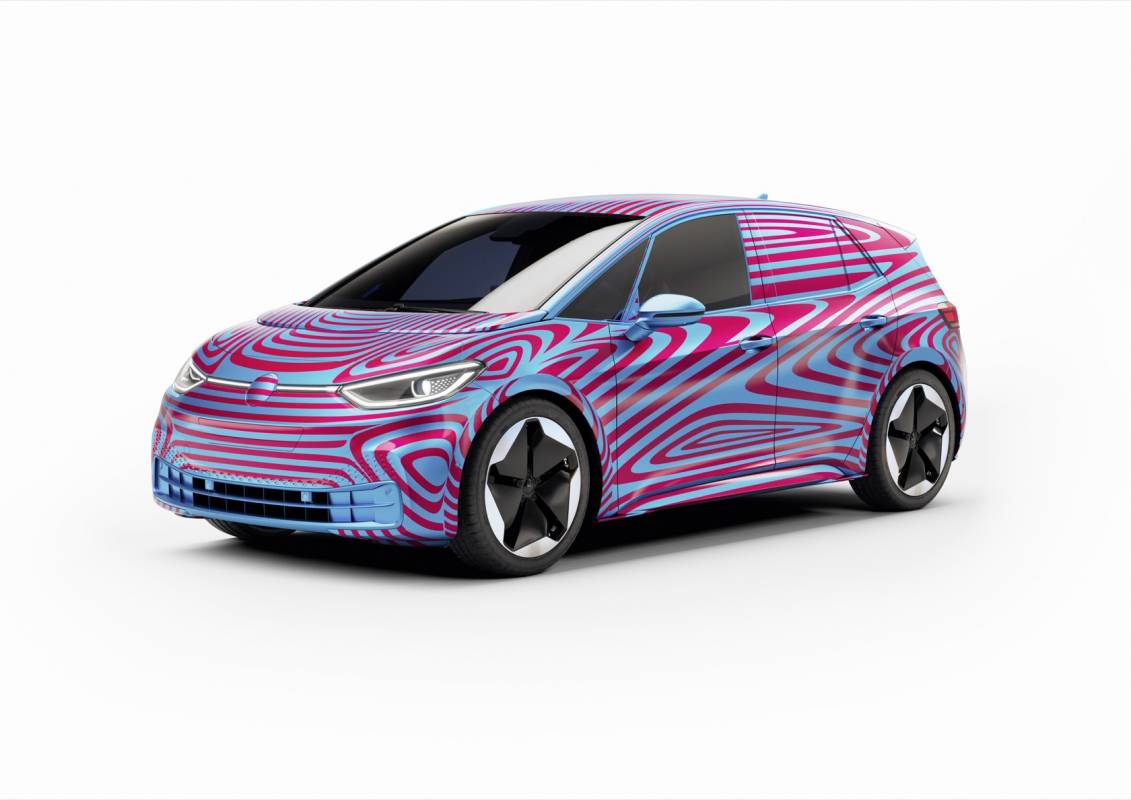 "Automotive applications and interaction solutions for drivers and passengers represent a significant market potential for SeeReal holographic display technology," said Bo KrØll, CEO of SeeReal Technologies S.A. "The current cooperation, which combines Volkswagen's technology and market leadership with SeeReal's unique holographic display technology, will be further strengthened by Volkswagen's investment in SeeReal."
But the new VW ID.3 is not just about augmented reality displays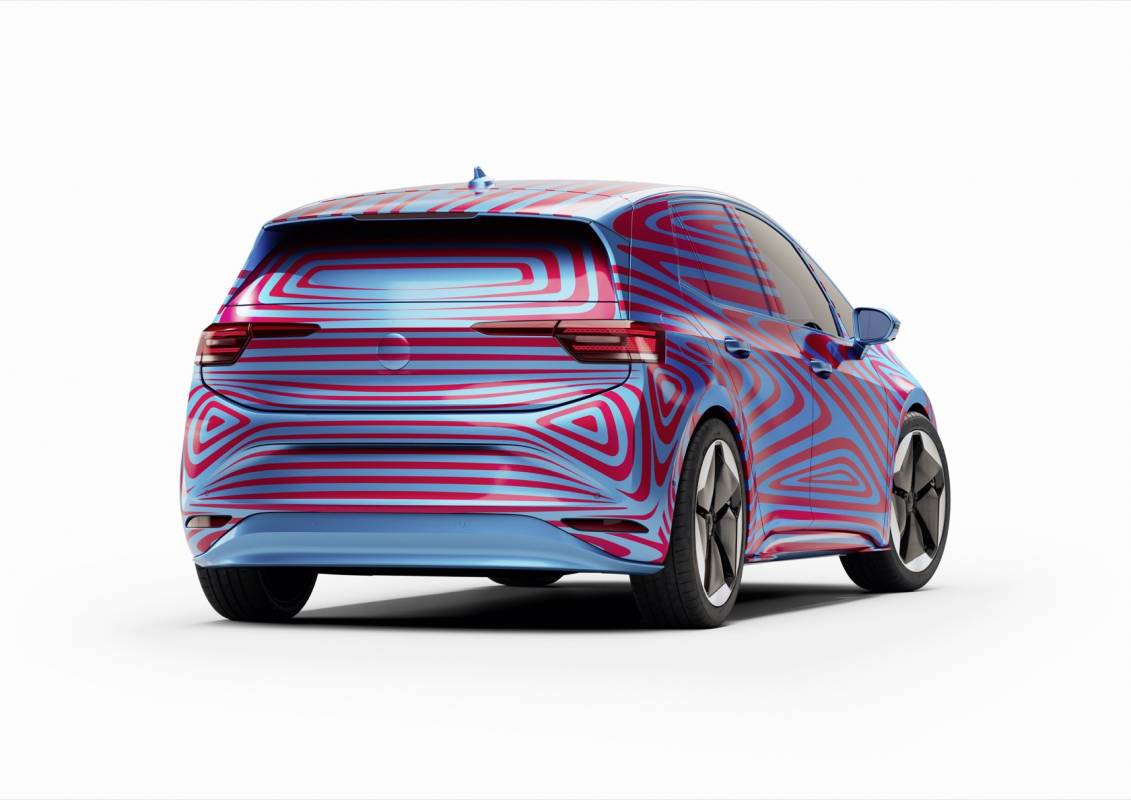 From the looks of it, the 2020 Volkswagen ID.3 is not set to rewrite the EV rules in the same way Tesla literally created demand out of thin air. But rather, the ID.3 is the future direction of Volkswagen vehicles from here on end. The hi-tech augmented reality display is one thing, but an electric car needs to have more than just dazzling display screens.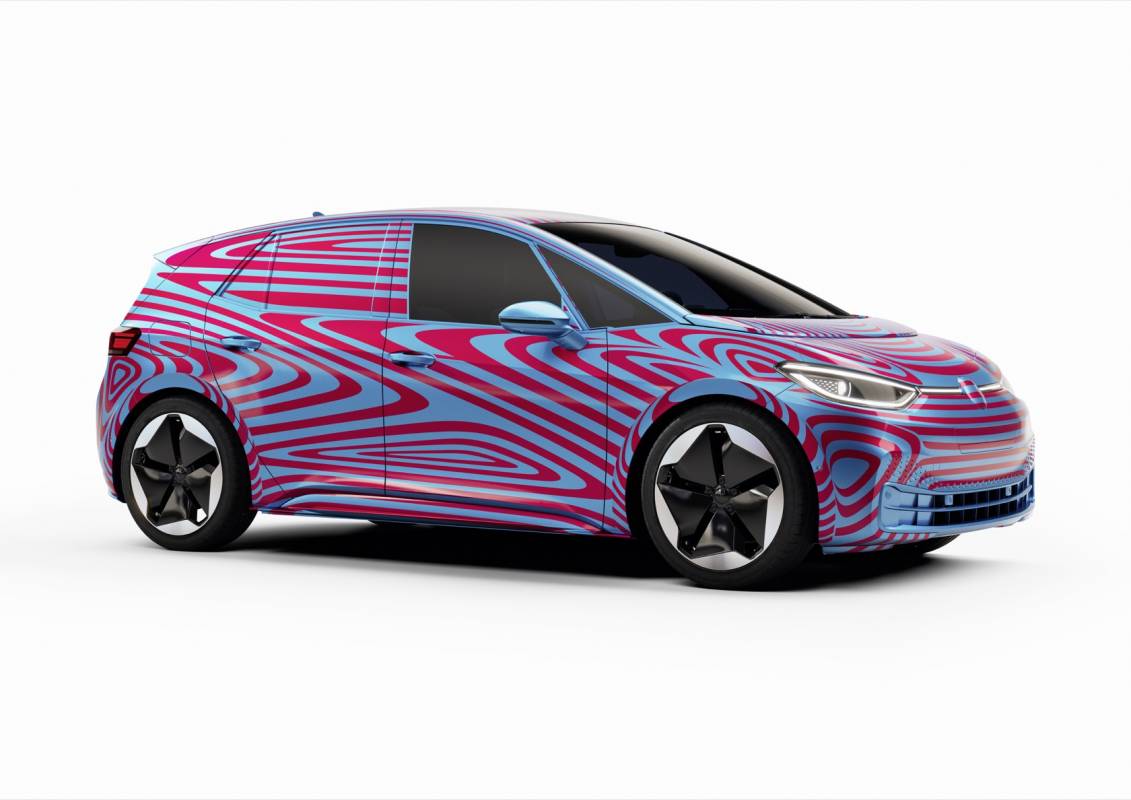 For starters, Volkswagen said the ID.3 will be available in three variants. The differences between each trim level are dictated by the available range, size of the battery pack, and standard equipment. According to VW, the most affordable ID.3 will start at around $33,000 with 205-miles of range using the European WLTP test cycle. But higher trim version will get a larger 77 kWh battery pack, which is good for 342-miles of range.
The VW ID.3's battery pack is guaranteed for eight years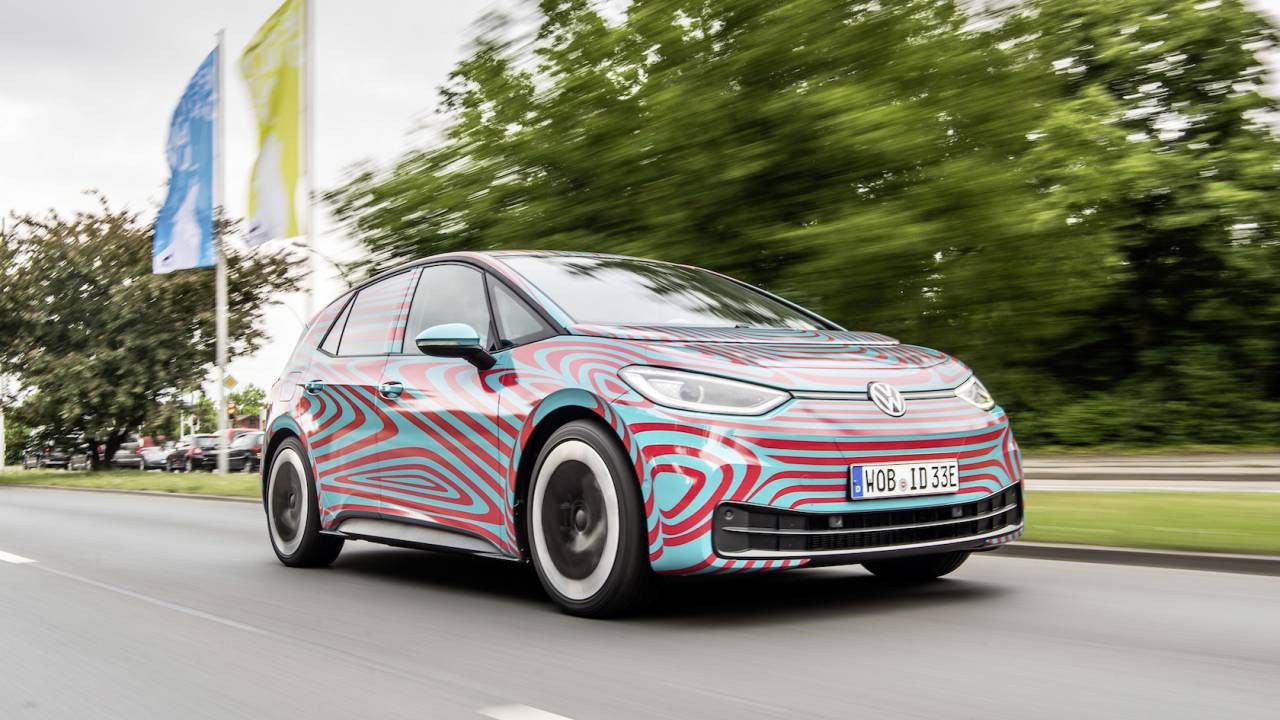 Conventional petrol-powered carriages are accompanied by a standard factory warranty, and so does electric vehicles. In the new Id.3, Volkswagen says the battery pack is guaranteed to maintain optimum capacity for up to eight years, roughly equivalent to 100,000-miles of real-world driving.
Apart from the cool 3D augmented reality heads-up display, the Volkswagen ID.3 also comes with a multi-display configuration. This means a large center touchscreen and a digital instrument cluster as seen on modern cars.
The 2020 Volkswagen ID.3 will be debuting at the Frankfurt Motor Show sans digital camouflage. We'll be reporting more on VW's newest EV as the action unfolds in Frankfurt this week.