Brand Winnie, the founder of Everywhere Travel Co., is not the first person to be bitten by the travel bug, leading him to quit his six-figure-salary job and hitting the road with his wife and three children. His choice of transport was a 30-foot travel trailer that he remodeled and customized it to suit his family's requirements. Of course, collaborating with some unique brands on the way, the trailer was the perfect travel-home. This trip laid the foundation of his entrepreneur venture – Everywhere Travel Co.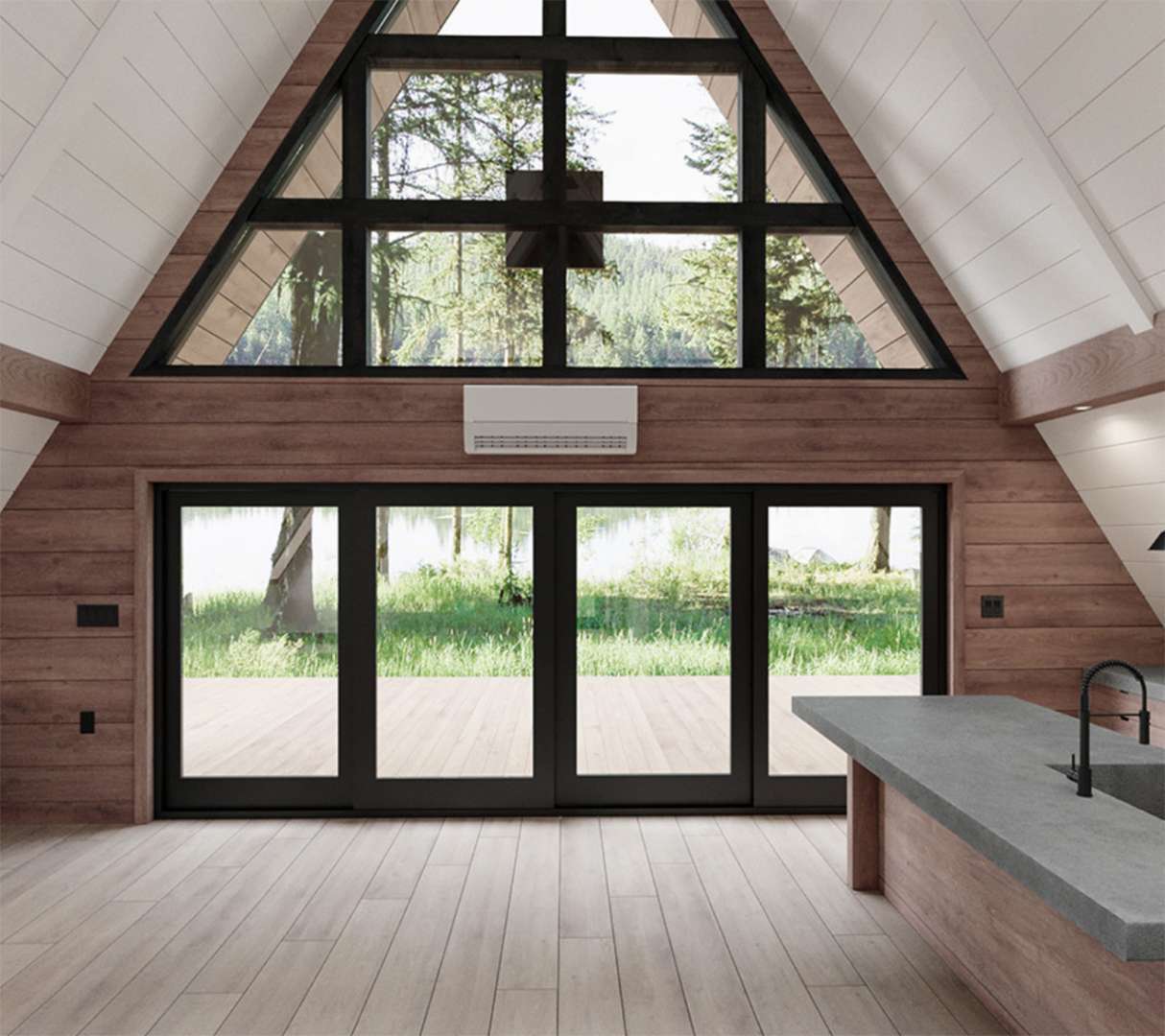 It did help that his stint as a Creative Director in a Silicon Valley backed software startup, helped him build the company. While there are many options for small homes available with Everywhere Travel Co., the AYFRAYM A-Frame Cabins have caught our fancy. This beautiful home is inspired by the vacation homes of the 1960s.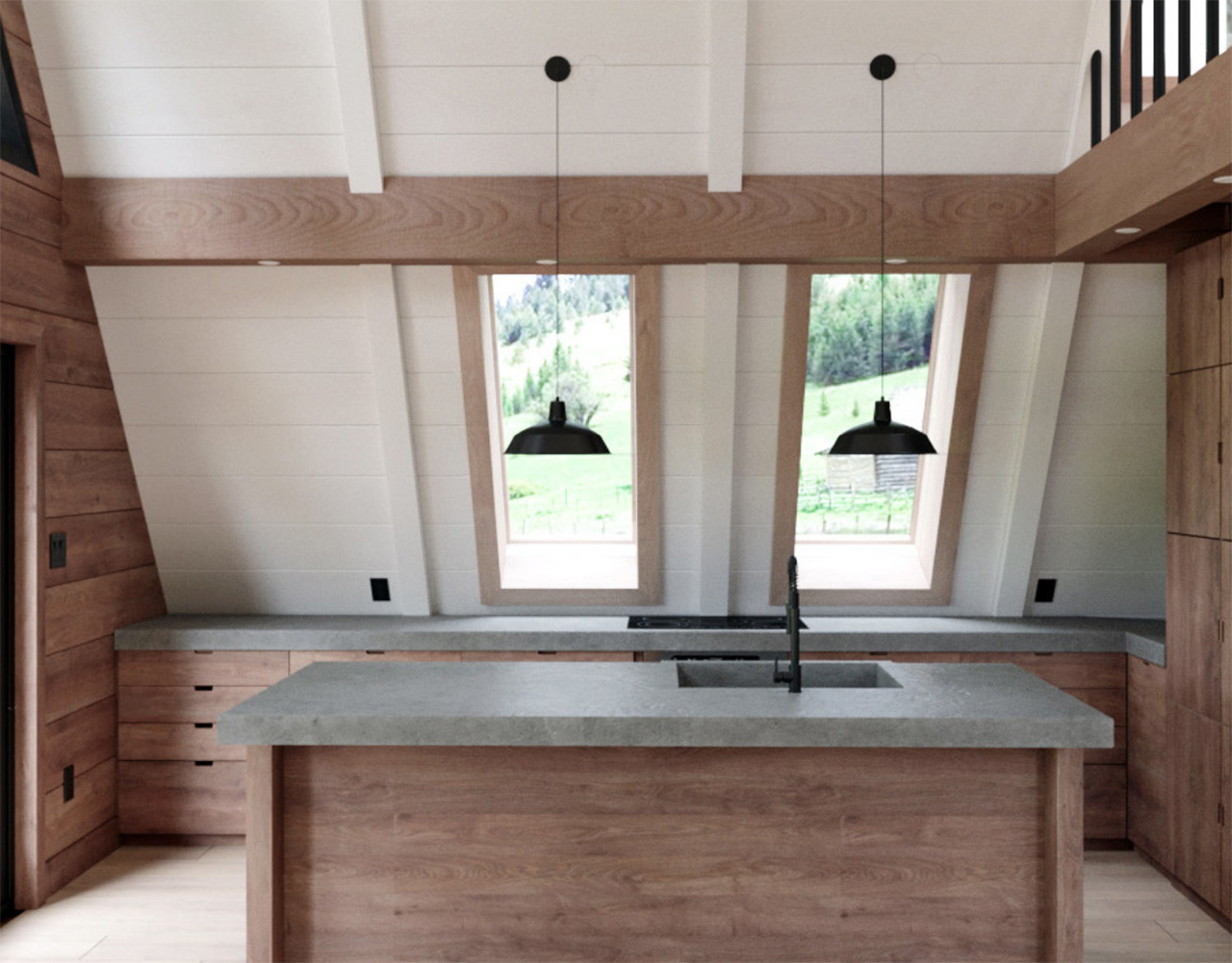 Measuring a modest 1,574-square-feet, the cabin houses three walkout decks, which are crafted in cedar. The concept for constructing these homes, is the fun of it all. Essentially, a mail-order home, blueprints for the floorplan can be ordered online. You can choose to build up the cabin yourself, or hire the experts from Everywhere Travel Co. to construct it end-to end.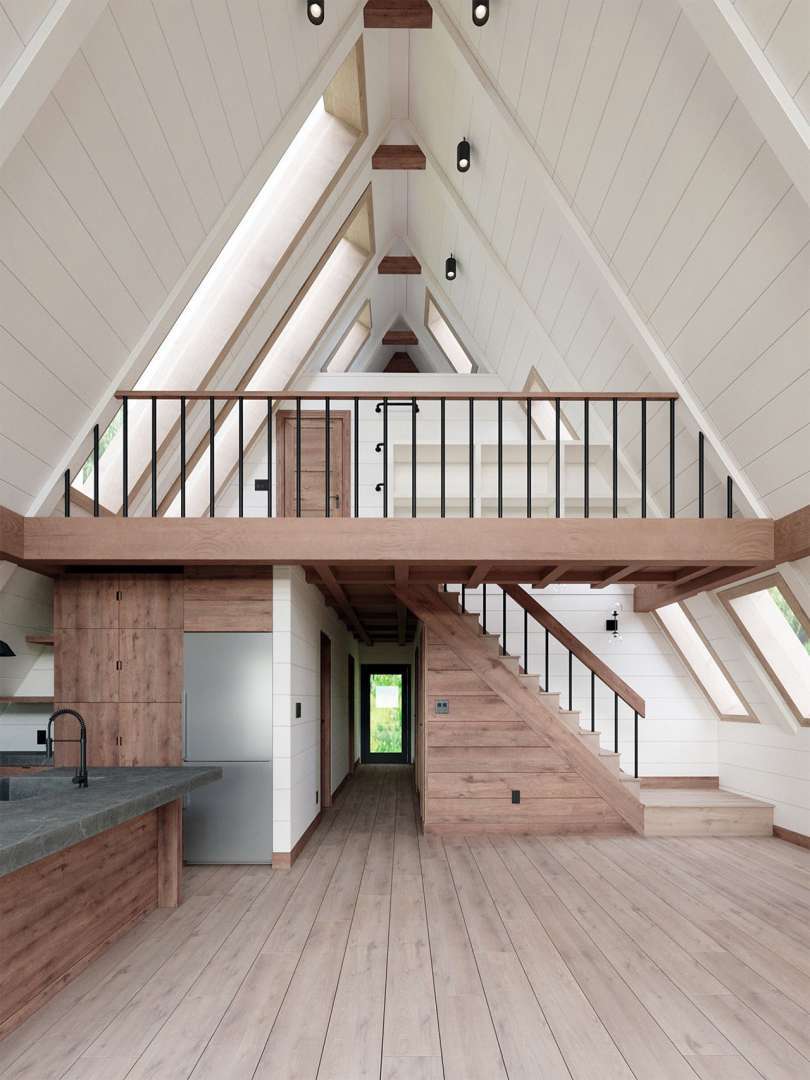 Nostalgia is triggered at every step, imagine coming home to large windows (you can customize them), vaulted ceilings with rustic-modern wood beams, an upper loft with lookout windows right at the top of the cabin – the making of a great retreat. The AYFRAYM has three bedrooms and two bathrooms. One of the rooms has space for four bund beds, which makes it possible for you to house eight people on this property.
Once the digital plans arrive (you can order other essentials like hammers and tools as well), all you need is the construction crew to help you build the new home. You can event opt for the DIY route, but we all know that it will only take up more time.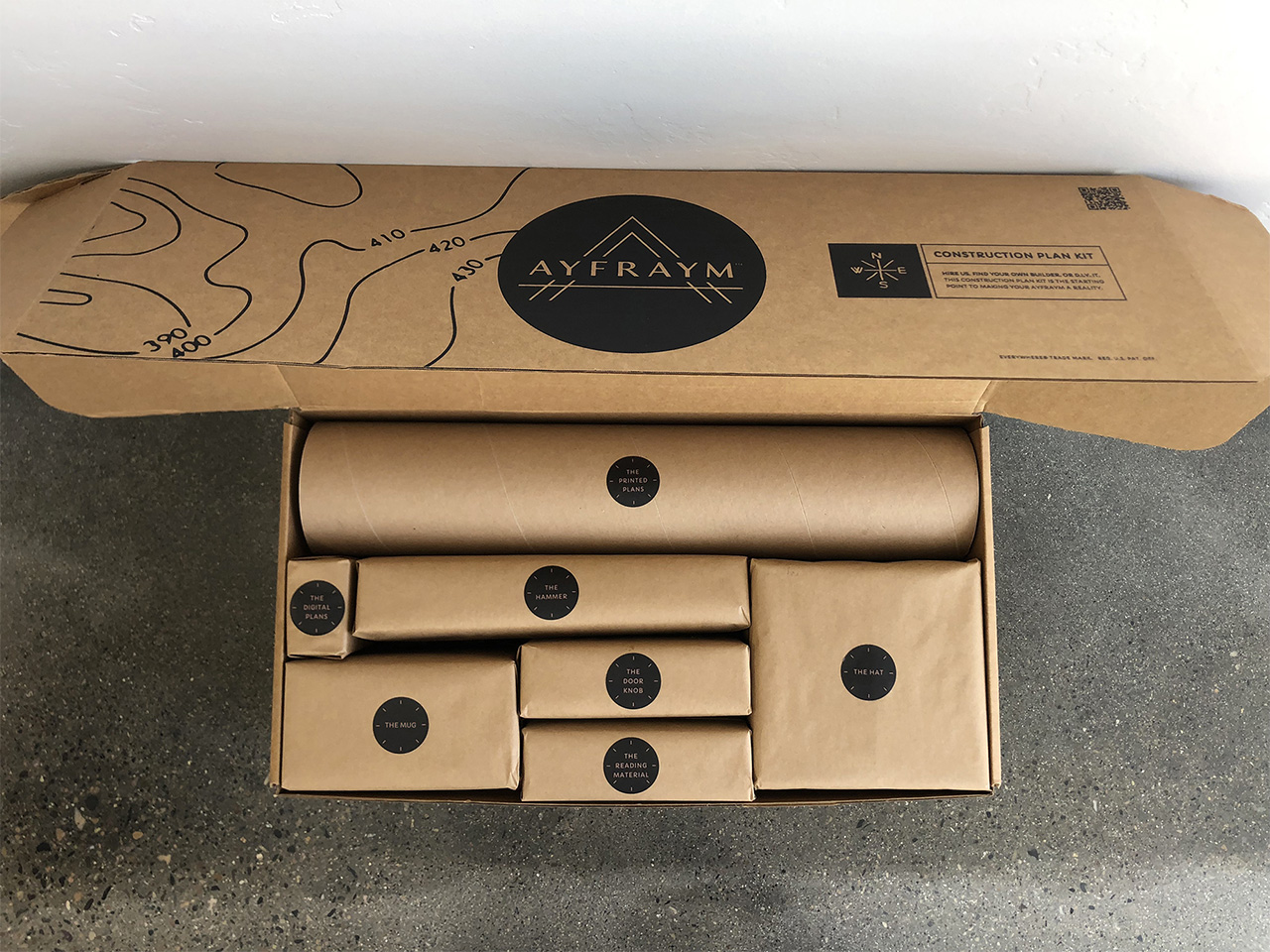 The kit includes:
A full set of printed 36″ x 24″ Construction Drawings and written Construction Specs.
HVAC, Electrical & Plumbing Plans with Materials Schedules.
Plans for the roof, deck and foundation.
You may want to hire these professionals: Building Contractor, Structural Engineer, Land Surveyor, Landscape Architect and Energy Consultant. Alternatively, call the Everywhere team to do it all. Prices start at $252,000.