A couple of weeks ago, I had the chance to get on a speedboat and zip off to a friend's villa for the weekend. Thanks to his lifestyle, my friend has invested in many a deck shoe. Also sometimes called boat shoes or docksiders, I had a chance to see his huge collection. Boat shoes are typically made from canvas or leather and designed specifically to be used on a boat – this is why they feature a special non-marking rubber sole. This siping pattern (slits across the sole) adds grip to the shoe and prevents slipping while on a wet deck. If you have seen the rubber tiers closely, you will know what I mean.
First invented in 1935 by Paul A. Sperry, the inspiration for the shoe came when Sperry saw his dog run over ice and without slipping. Using the same logic, he cut siping patterns into the soles of his shoes and was satisfied with the results. He later went on to found Sperry Top-Sider that focuses on Boat Shoes. Today, we have many companies jumping on board the boat shoe ferry trying to outdo each other with the perfect boat shoe design for men and women. My favorite brands include Timberland, Tommy Hilfiger, Dockers and Sebago, but I'm sure there are many more out there worth mentioning.
Back in the days (1970s), mainly sailors wore Boat Shoes, but they soon became popular around the coastal belts of Europe and USA. Many folks feel that Boat Shoes should be worn without socks. There is no right or wrong here, but if you are out in the heat, and actually on a boat, then why risk wet socks if a wave should strike you unexpectedly! But before you set out to the shop to stock up on the latest collection for this season, consider the following details that can help you pick the best one for you
The material matters
Most boat shoes are crafted from leather, but some brands choose to make them from canvas. The little oil that they rub into the leather, makes it suppler and water repellant when on deck. The choice in leather includes full-grain leather, suede and nubuck. When we say full-grain leather, it simply means that the leather was kept 'unsanded' while it was being tanned. This is a premium option because the part of the leather where this piece comes from doesn't require sanding. If you have big bucks in your pocket then definitely opt for this material. Think twice before picking the Suede shoes – as you know, Suede doesn't do well in water. But if you swear never to take them on a boat, you can go ahead with this material. Nubuck is by far the safest option as it's durable and can withstand regular tuff-love. I would pick this over a canvas shoe though.
The soul is the sole
Paul A. Sperry knew what he was doing when he carved siping into the rubber soles of his shoes. With the purpose of walking without slipping on a slippery boat deck – rubber soles were the answer. The traction the grooves provide have their own physics to it, but overall they add to the style quotient. You may never actually wear a boat shoe on a boat, but if you are buying them for fashion and Summer funk, then do it right. You can even pick the modern variation, with molded rubber siping with rubber mounds. The grooves help drain water and work efficiently.
The perfect fit
You're not Cinderella's sister, so don't even attempt to buy an ill-fitting pair of boat shoes, especially if the intent is to wear it on deck. One of the biggest reasons to buy the correct fit is that mostly these shoes are worn without socks. So imagine your plight if the shoes pinch your skin and give you a shoe bite or blister.  Or the reverse, where you topple out of them, because they have a too loose fit forcing your foot into a sock eventually to fill out the space. Take a snug-fitting shoe that has just enough space to allow for natural foot swell during the day. With time, the shoes will take the shape of your feet and fit you comfortable.   
Will you wear heels
A typical boat shoe features an elevated heel. If you are the kind who doesn't like a subtly slight heel, then you may have trouble finding a pair. Try out both styles before deciding whether to heel or not.
The upper lip
Stiff upper lips might suit the Brits but not boat shoes. Given that they are designed for expeditions at sea, you will want to invest in a pair that stays dry and repels water. This is where the choice of the upper comes into play. The ones crafted from leather will not dry out easily while the synthetic ones dry more easy but don't look as glam compared to leather. Aim for a cushioned and padded tongue, as this will make the shoe a lot more comfortable.
The insoles and outsoles
I just made up 'outsoles' to suit the flow of my piece, however, you get the drift … right? Look for insoles that have some drainage holes built-in so that you can have happy-dry-feet for longer. Removable insoles are the best!
Why boat shoes
Boat shoes look great. Period. But if you don't intend wearing them around the pier or on a lazy day at the beach, just know that you won't be able to manage the miles if you plan to walk in them. After some time, the rigidity of the rubber soles will get to you. So be sure why you would want to invest in a great looking pair, if you won't be able to use them often.
Now that you know how to pick an appropriate pair of boat shoes for you, here is my selection and why I like them.
Tommy Hilfiger Leather Deck Shoe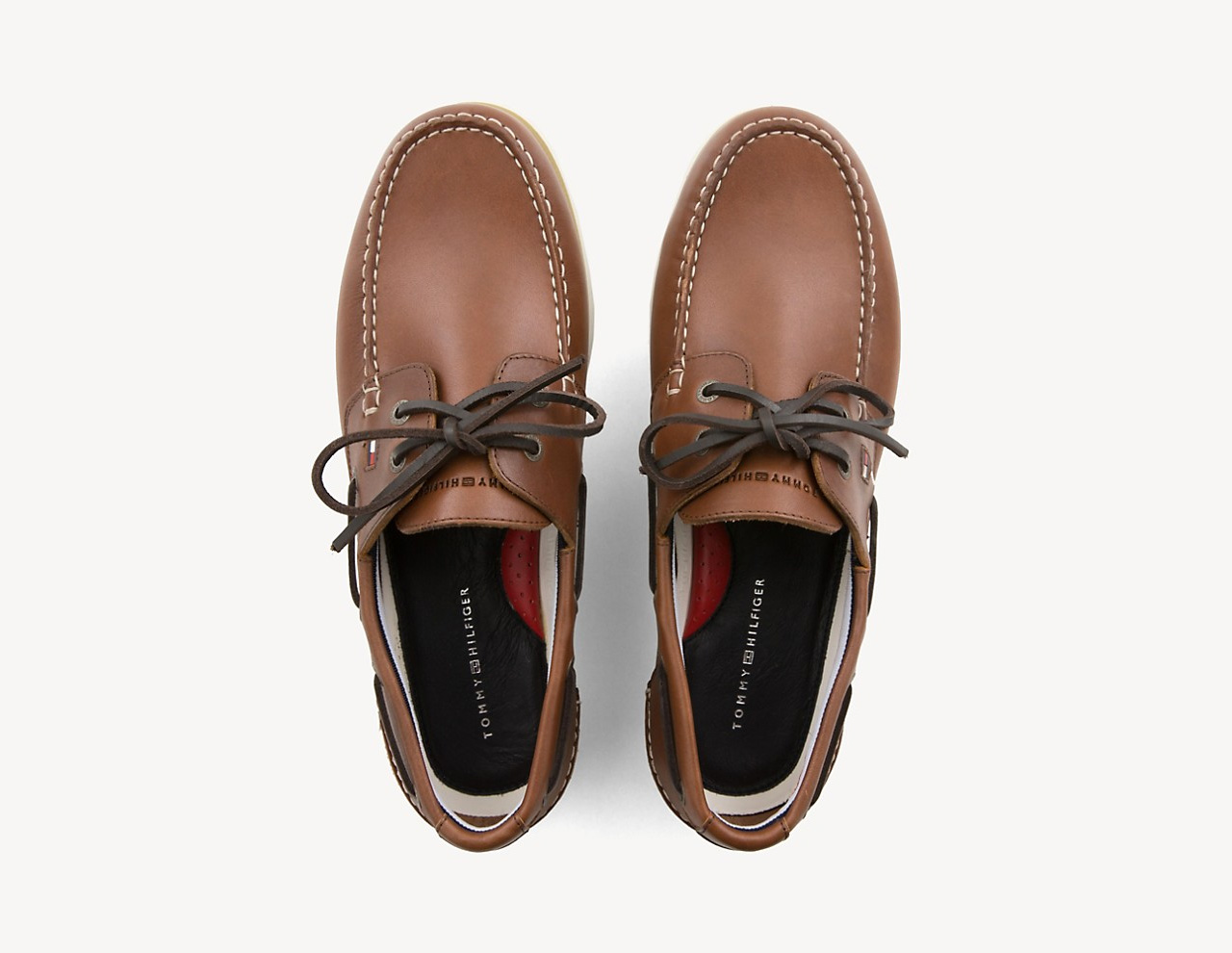 What We Love: timeless deck shoe in leather, Padded footbed, rubber sole.
Sperry Men's Gold Cup Authentic Original Cross Lace Boat Shoe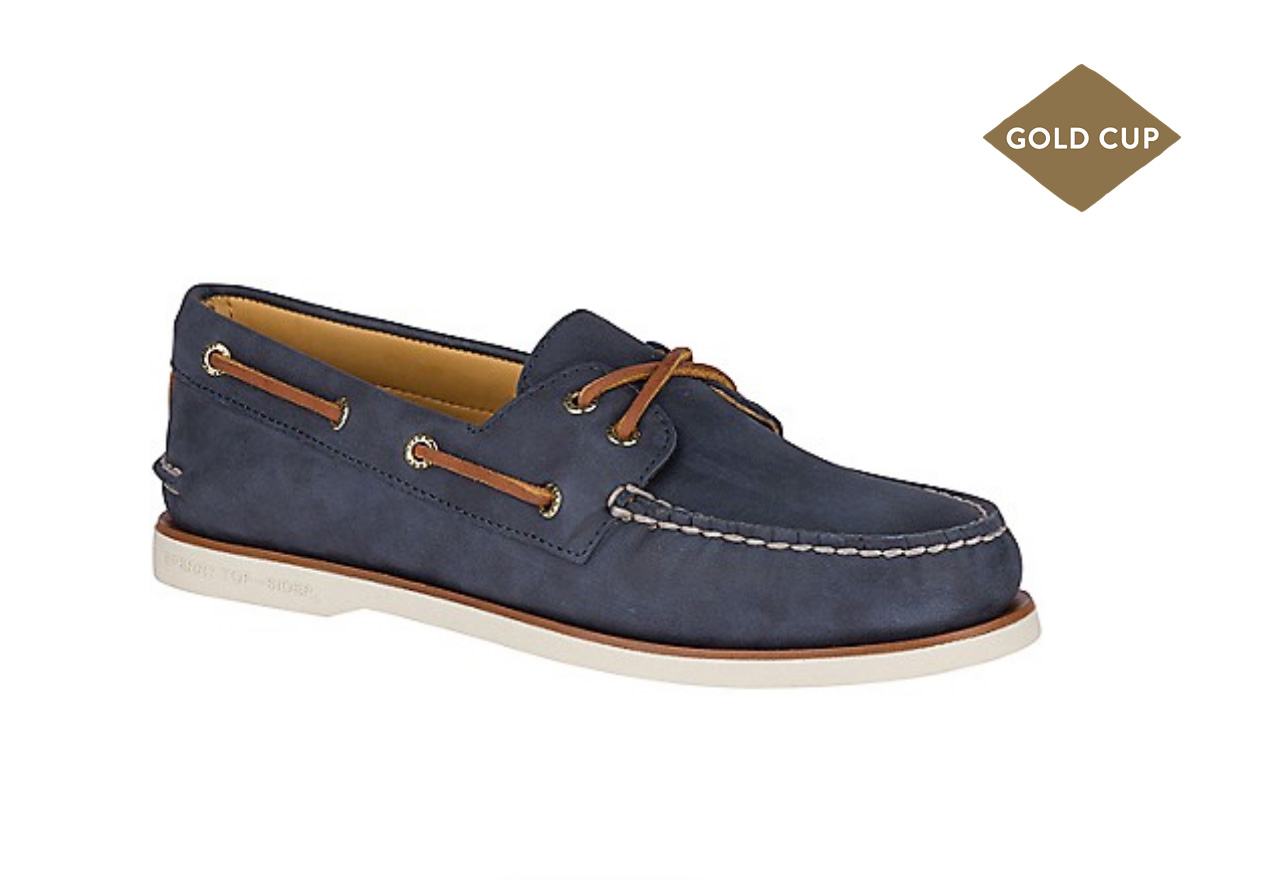 What We Love: classic style and craftsmanship with the Gold Cross Lace boat shoe.
Dockers Tiller Boat Shoe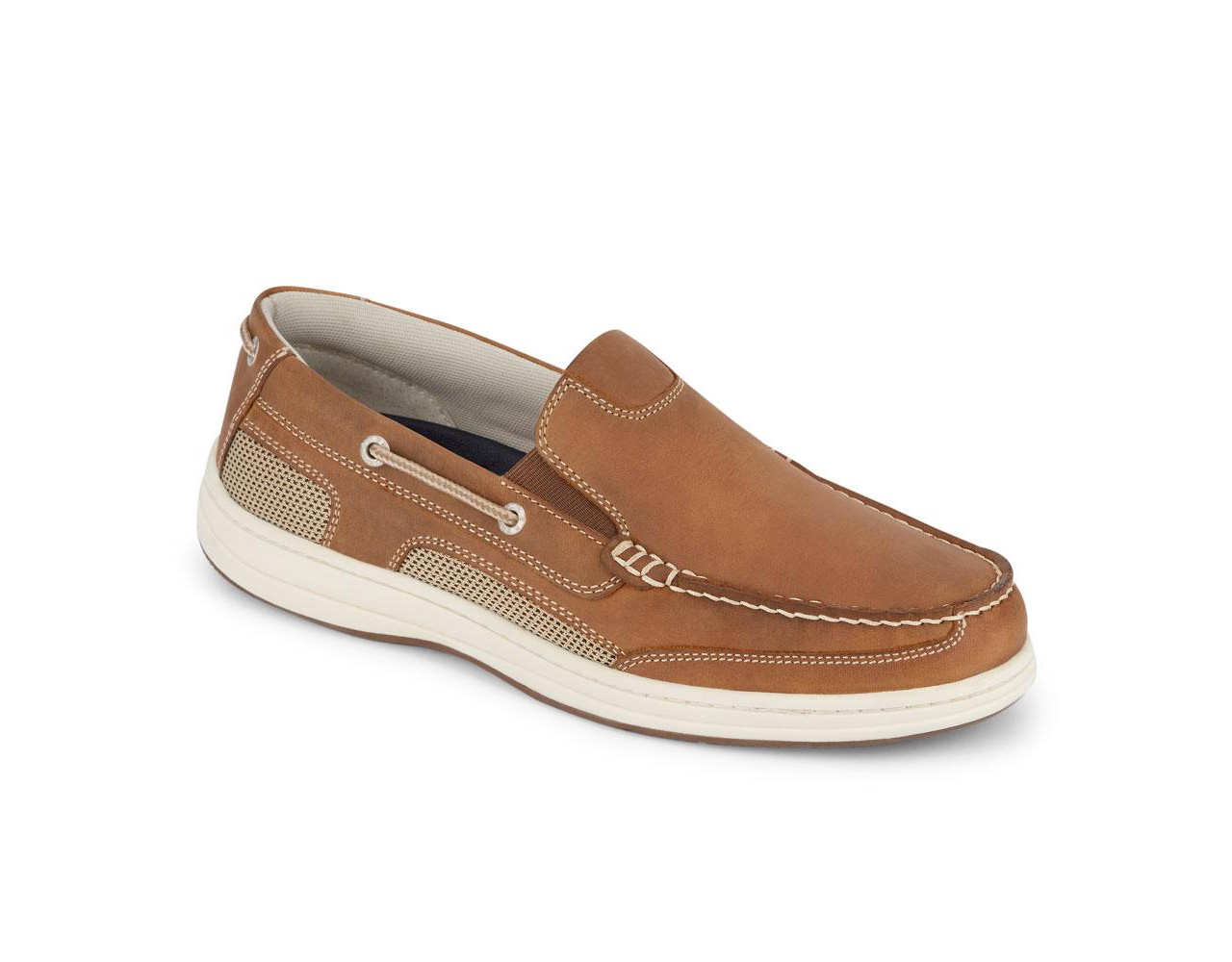 What We Love: sport-inspired boat shoe with genuine leather uppers. Treated with NeverWet, a revolutionary water and stain guard that instantly repels liquids. Lightweight EVA outsole for maximum comfort and flexibility.
Rockport Cullen Boat Shoe
What We Love: inspired by traditional moc silhouettes and features truTECH lightweight shock absorption. Antimicrobial linings and an ultra-lightweight rubber outsole.
Timberland Men's 2-Eye Boat Shoes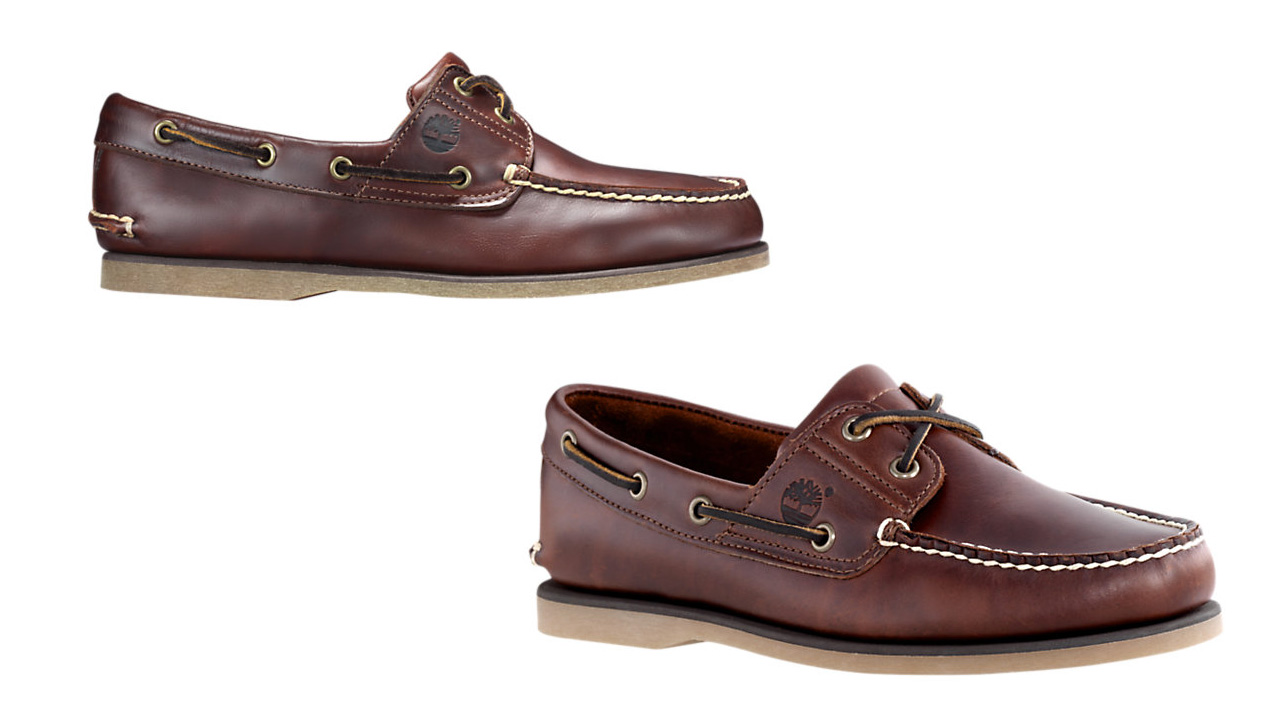 What We Love: Premium full-grain and nubuck leather uppers that are sown by hand. Siped rubber outsoles and 3/4-length leather-lined EVA footbeds.
Sebago Dockside Endeavor Waxed Leather Boat Shoe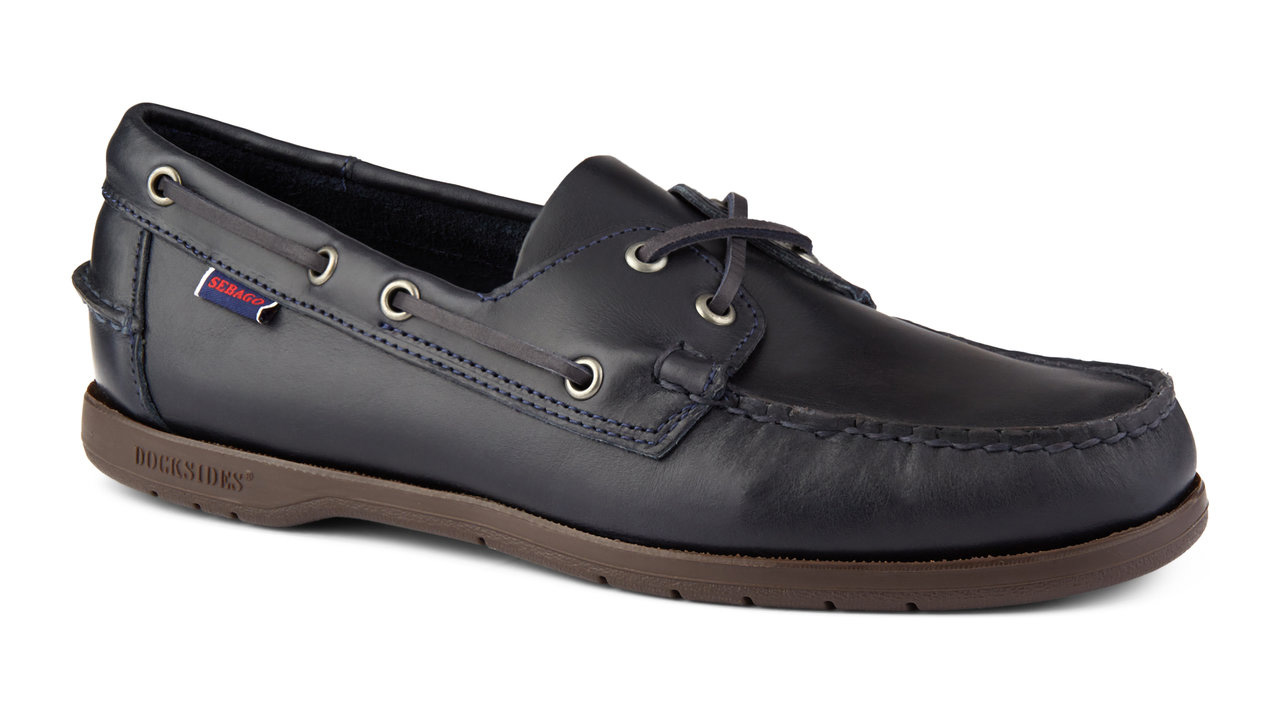 What We Love: hand sown, genuine moccasin construction with Suede uppers. Docksides siped rubber outsole with non-marking and forepart filled with OrthoLite foam for all day comfort.
Columbia Men's Bahama Relaxed Marlin PFG Boat Shoe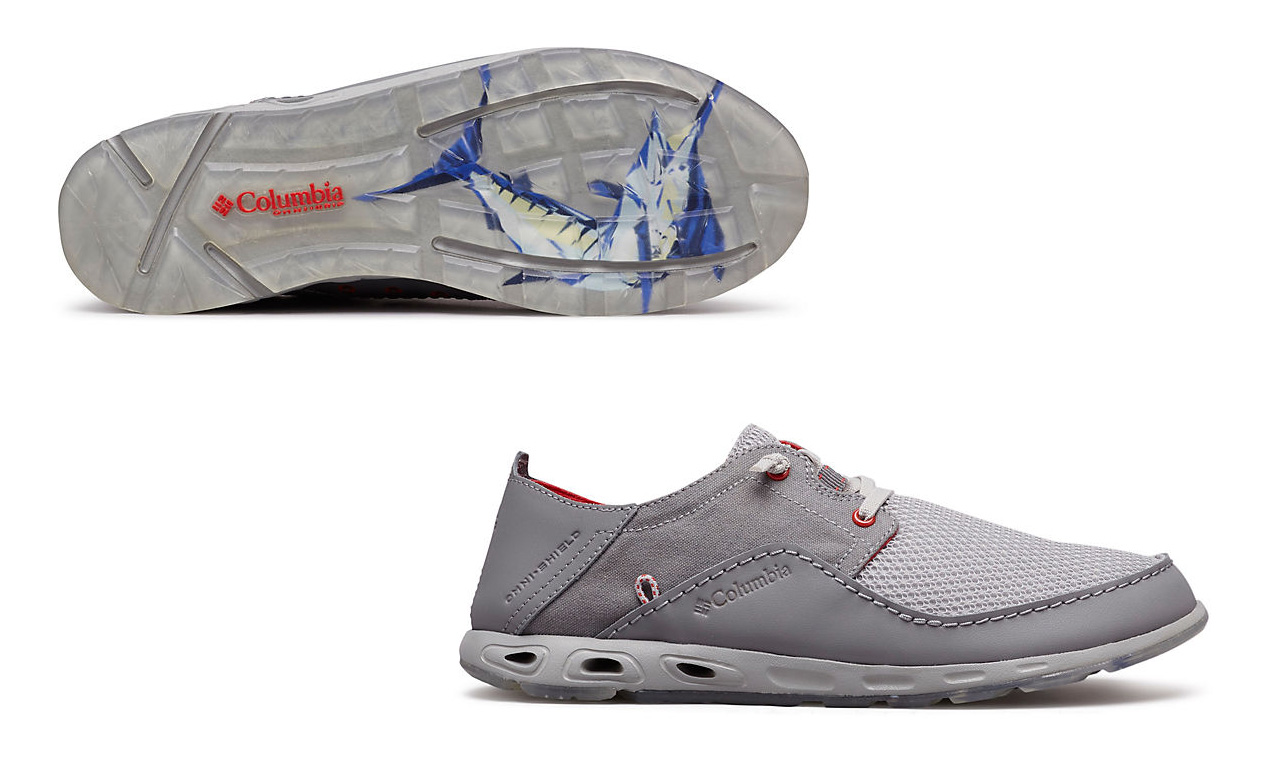 What We Love: combination of mesh and leather upper and the Blood 'n Guts water and stain resistant treatment. Vent midsole ports and Omni-Grip non-marking wet grip outsole with razor siping.
Timberland Men's Gateway Pier Boat Shoes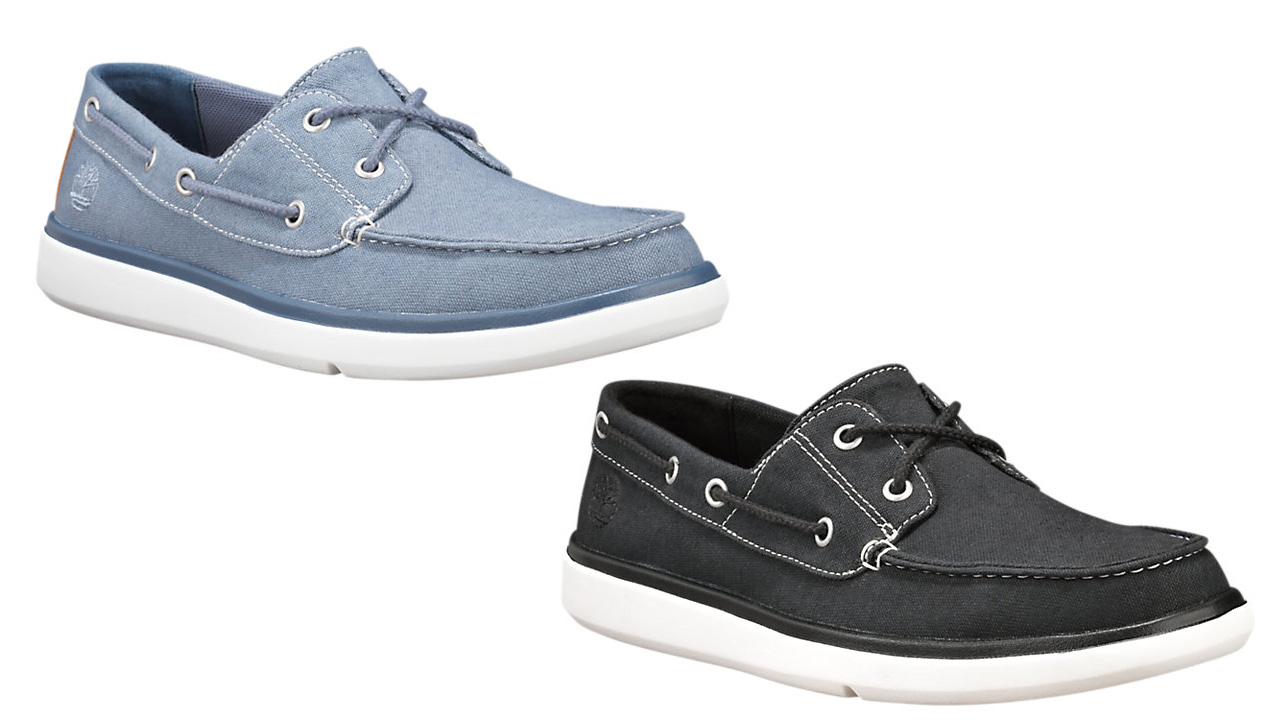 What We Love: canvas uppers, 100% cotton laces, OrthoLite footbeds, SensorFlex comfort system for underfoot support and compression-molded EVA outsoles with siped rubber pods.